Maple Bacon Monkey Bread oozing with a caramel sticky sauce that is baked with the bread for a delicious sweet treat!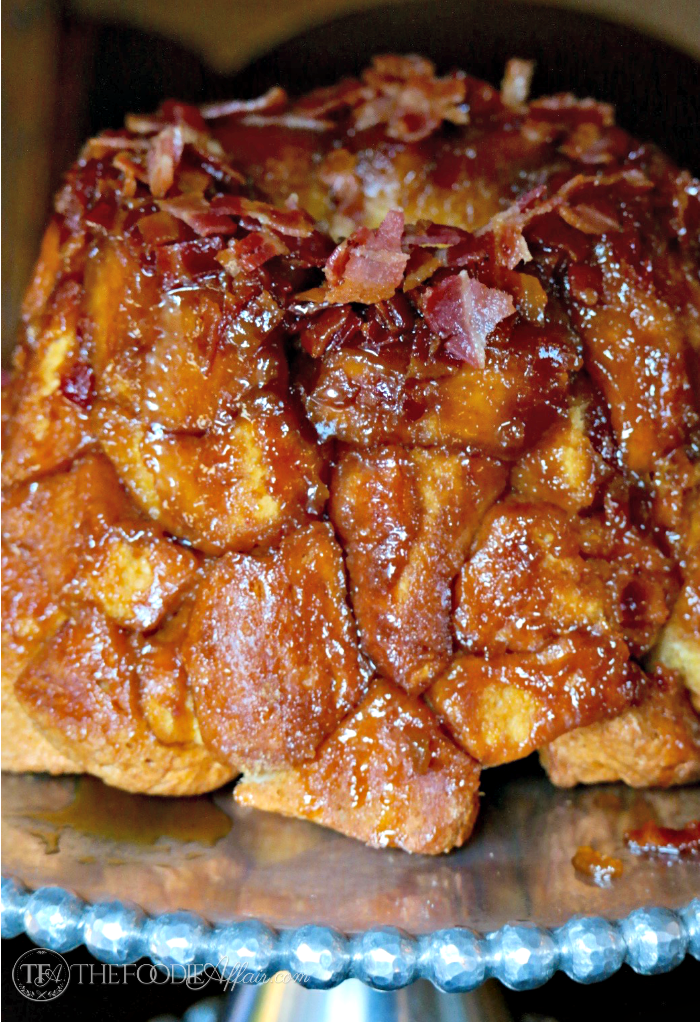 It's been emotional week guys. We celebrated our son's 21st birthday on Friday, but sadly it was right on the heels of losing one of Sam's best friends.
Andrew was a passenger in a vehicle that swerved from hitting a doe and was killed in the accident. We still can't believe it and are trying so hard to understand why God would take such a young, good person. We may never understand.
I didn't intend to write about our loss, but it's been on my mind heavily as we celebrate this milestone of our own son.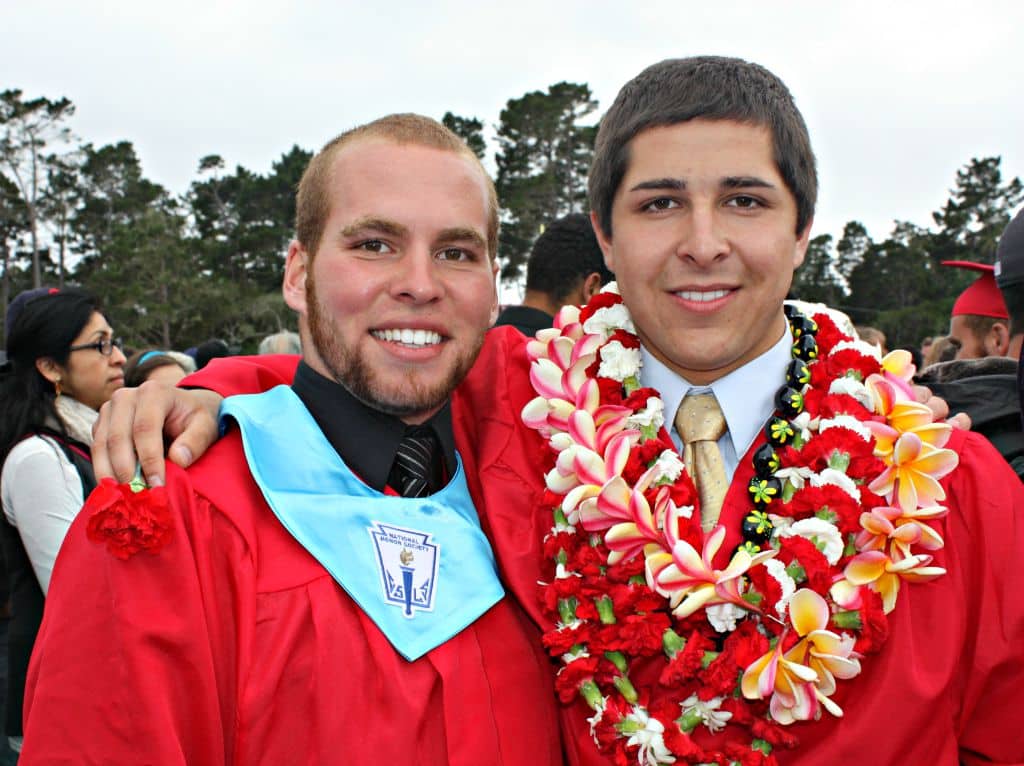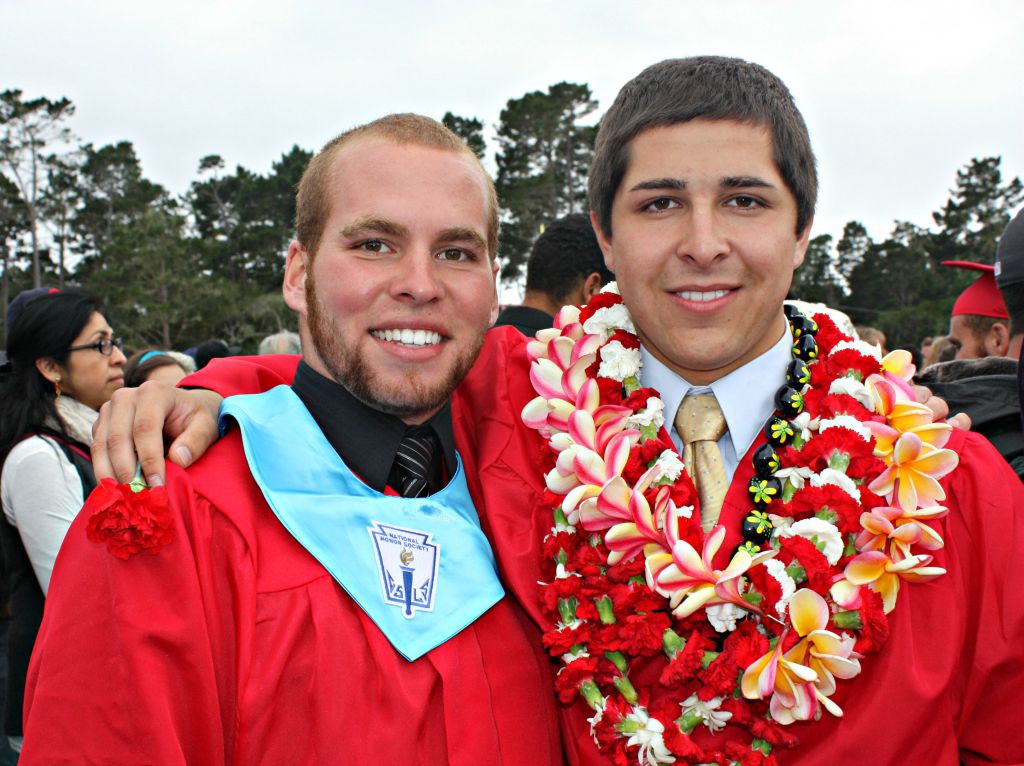 Heart wrenching doesn't even describe adequately the sorrow and loss our little community here in Pacific Grove is feeling, and it's compounded by three-fold when grieving the loss of a young man that was a part of your family, and would treat like he was your own kid.
Andrew was 21 as well, and became friends with Sam in elementary school. He just graduated from the Coast Guard's boot camp and was awaiting his first assignment. He was so excited and happy with his new path.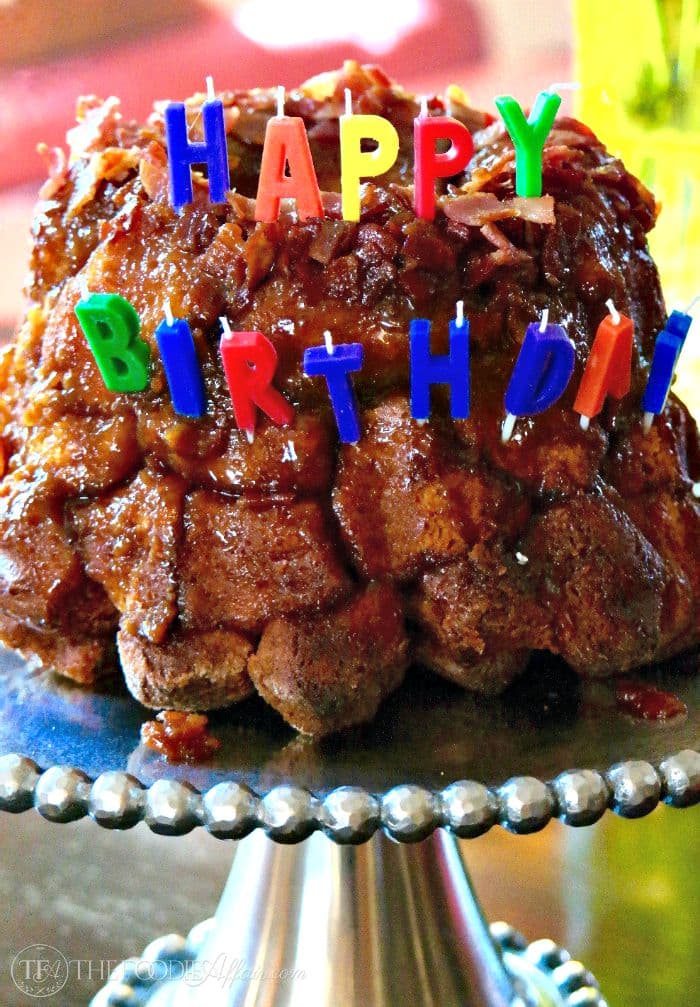 Birthdays are a big deal around here, and even though Sam is in a lot of emotional pain, we couldn't let this milestone slip by. We usually start getting in the party mode days ahead of the big day and it lasts through the week. Sometime even weeks depending on our schedules.
Sam has been spending a lot of time with us and like last year when I made him this donut birthday cake tower for the morning, I decided this year to make him monkey bread!
This is one of those treats that we would make during the holidays or when we had company over! I also added bacon because bacon makes everything tastes better and Andrew would have totally approved.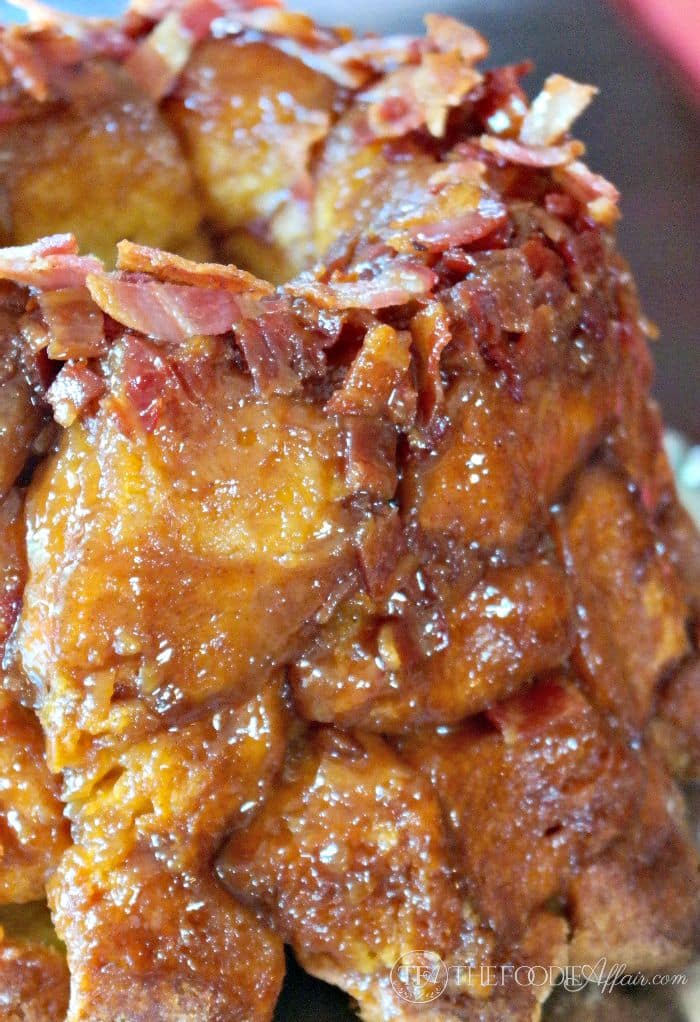 Yield: 8
Maple Bacon Monkey Bread
Prep Time 20 minutes

Cook Time 30 minutes

Total Time 50 minutes
Ingredients
1/2 cup granulated sugar
1 teaspoon cinnamon
2 cans (16.3 ounce each) Grands Flaky Refrigerated biscuits
1 pound bacon, cooked crispy and diced
GLAZE
1/4 cup butter, melted
1/2 cup brown sugar
1/4 cup pure maple syrup
1/2 teaspoon of cayenne pepper (or salt)
Instructions
Heat oven to 350 degrees. Cook bacon and set aside. Grease a bundt pan with cooking spray and set aside.
Combine granulated sugar and cinnamon in a large bowl. Cut each biscuit into quarters and toss in cinnamon/sugar mix.
In a small bowl mix together melted butter, brown sugar, cayenne pepper (or salt) and maple syrup. Fold in cooked bacon (reserve a couple of pieces for garnish if you would like). Put have of mixture on the bottom of the bundt pan. Arrange half of biscuit pieces on top. Add another layer of glaze and top with remaining biscuits. Bake for 30 minutes or until golden brown and dough is cooked. Cool in pan for about 10 minutes before inverting to a serving plate.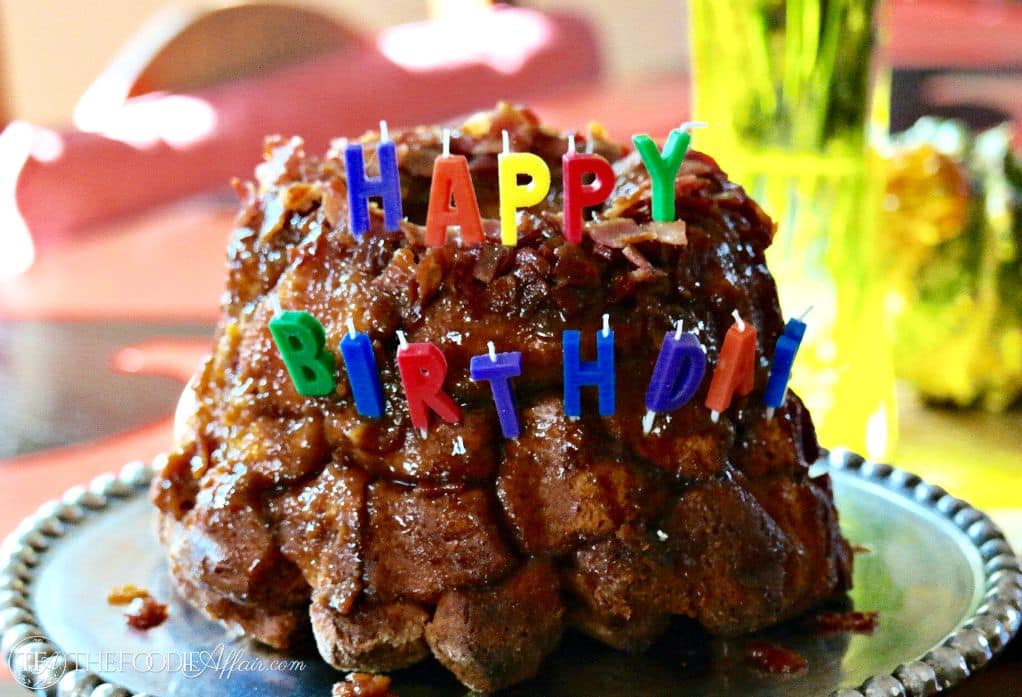 I'm heading off to Iowa this week, guys! I was invited by the National Pork Board organization to attend the Pass the Pork Blogger Tour, so this California girl is heading to farmland! I'm anxious and can't wait to tell you about my trip!