Healthy and simple Basil Pesto with Walnuts, a rich sauce that can be eaten with bread and crackers or tossed onto cold or hot pasta.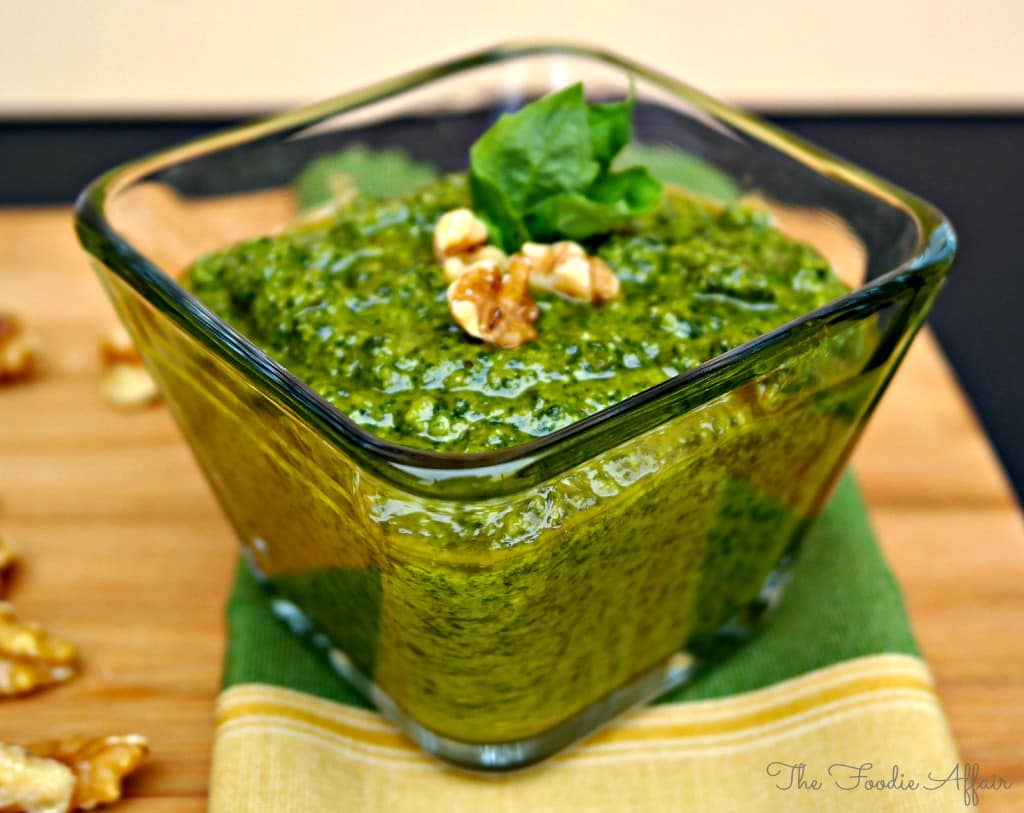 How are your gardens doing? My little window sill has been the perfect sunny spot for mint and basil. In fact, both herbs grew like crazy for being in such confined pots. I transplanted the mint to my courtyard where I have half of a wooden wine barrel that I use for a garden among some flowers.
Wish the little mint leaves luck! Herbs that rely on my green thumb don't always make it because I often forget an essential ingredient to a flourishing garden….water!
It seems that the plants that are plopped in my kitchen get watered as soon as they look a little droopy. I can't ignore them since they are right above the sink where the dish washing happens!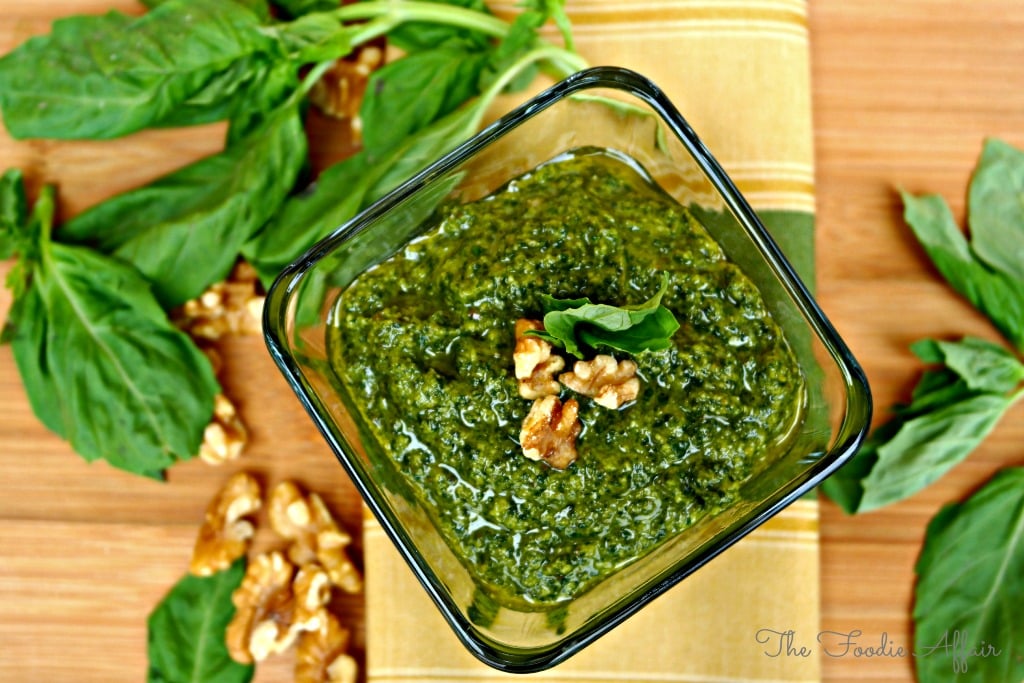 The basil was looking vibrant and smelt full of flavor, so instead of replanting it I thought I better use it up while it's so fresh!
Pesto finger licking full of delicious flavor, it's healthy, and easy to make using simple ingredients. All you need is cheese, basil, olive oil and nuts. Traditionally pesto is made with pine nuts, but I make mine using walnuts.
California Walnuts sent me a gorgeous supply of walnuts and lucky for me the timing was perfect to use in this pesto sauce! I only used a 1/3 cup of chopped walnuts, so I will have more tasty recipes coming to use up the rest of those walnuts.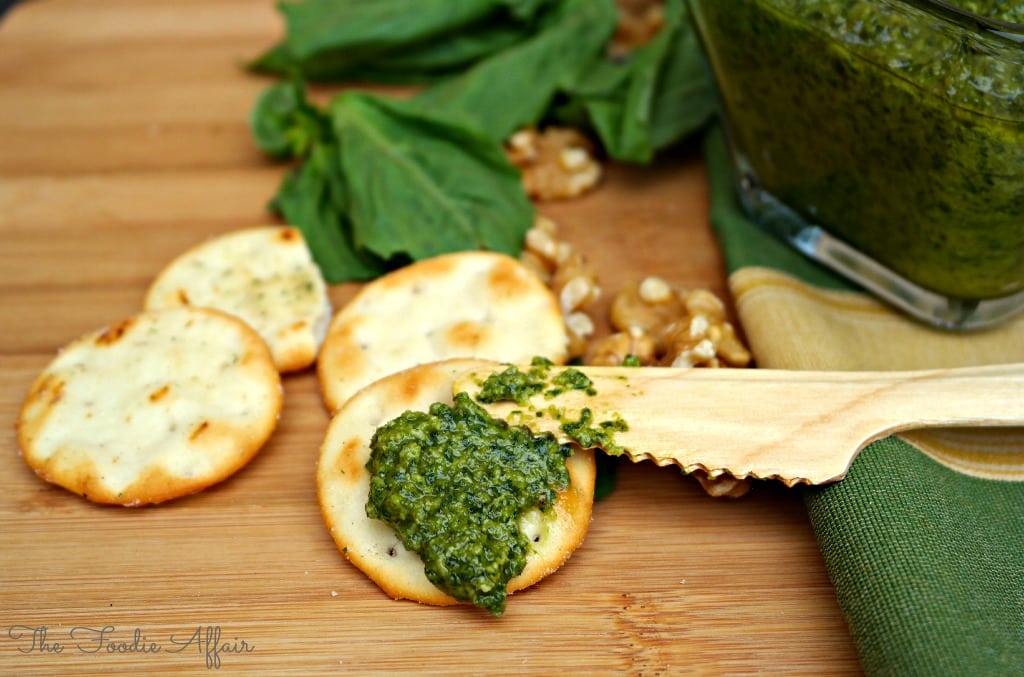 Basil Pesto with walnuts can be served like a dip on crackers or bread, and it can also liven up any pasta dish. I also like to add it to fish and chicken.
I have several other dishes I plan on using this pesto for, so be sure to come back for some inspiration!


Yield: 1 cup
Basil Pesto with Walnuts
Prep Time 5 minutes

Cook Time 5 minutes

Total Time 10 minutes
Ingredients
2 cups basil, packed
1/3 cup walnuts, chopped
1/2 cup parmesan-reggiano cheese
3- 4 large garlic cloves, chopped
1/2 cup extra virgin olive oil
salt and pepper to taste
Instructions
Put the basil and walnuts in the bowl of a food processor (or any high powered blender). Pulse until the leaves and nuts are broken down. Add the garlic and cheese and blend until incorporated into the basil mixture. You may need to stop the blender and scrape down the sides with a rubber spatula a couple of times.
Slowly add the oil while the processor is on to emulsify. Add salt and pepper to taste.