Nutty and flavorful nutritious brown rice is tossed into this Shrimp and Pineapple Fried Rice dish for a tropical twist!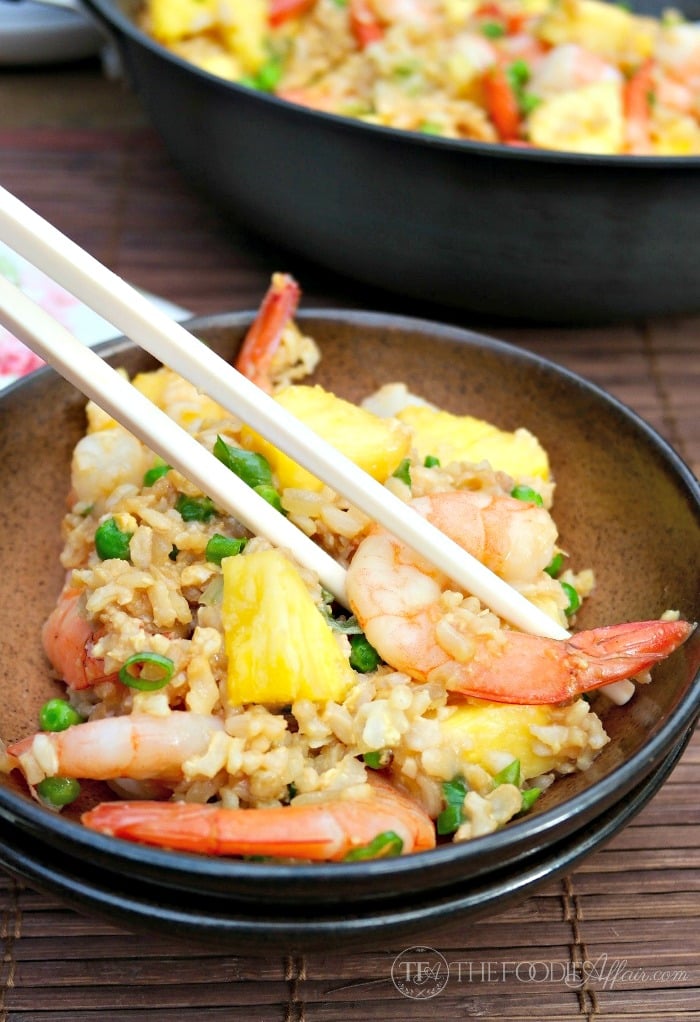 Fried rice is a dish you can make with just about any ingredient you want to clear out from your refrigerator. It's a quick dish that's easy to toss together and especially nice when you have leftovers that aren't quite enough to complete a meal. A little of this or that can make one satisfying meal when you add it to fried rice!
You won't often find brown rice used in a fried rice recipe. White long grain rice is the traditional grain and what you might be used to eating, but I've slowly transitioned my family to accepting brown rice to our diet every so often, so that's what we had leftover in the refrigerator.
I also had some fresh pineapple that I wanted to use up and some shrimp in the freezer. The shrimp made this dish nice and hearty, so we plated up a large serving and this one pot meal was dinner!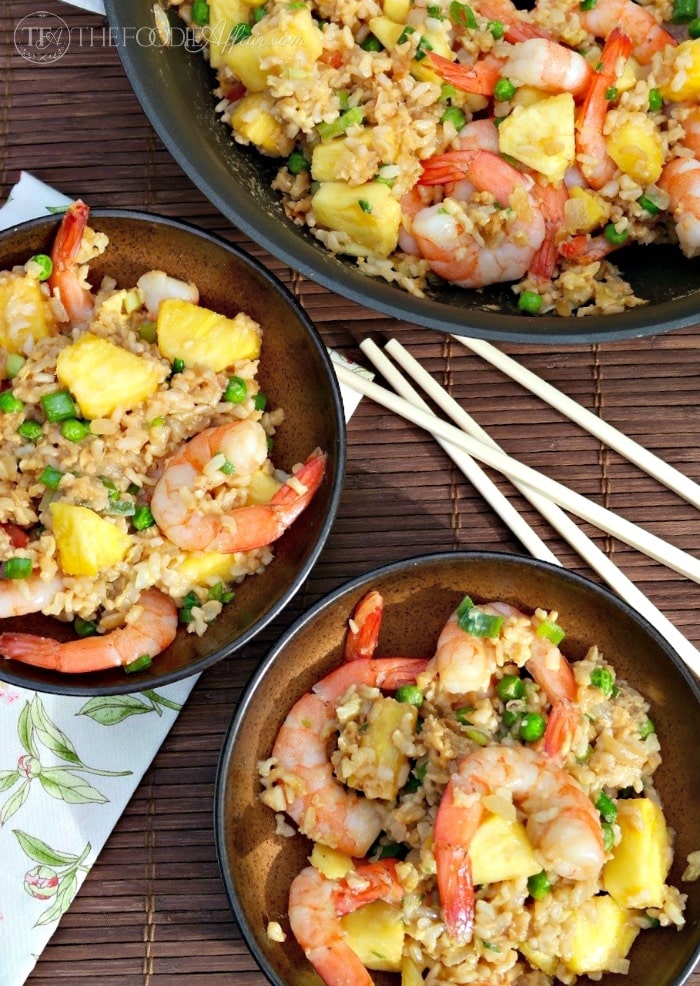 One of the favorite flavors I like in stir-fried foods is sesame oil! The aroma in itself will get your mouth to salivate. I like to use the rich dark oil for the flavor. The nutty taste pairs nicely with the brown rice, and just a little touch of the oil goes a long way.
Interested is some more options? Learn how to make sticky rice, shrimp in coconut sauce, or try this grilled ginger-sesame chicken salad!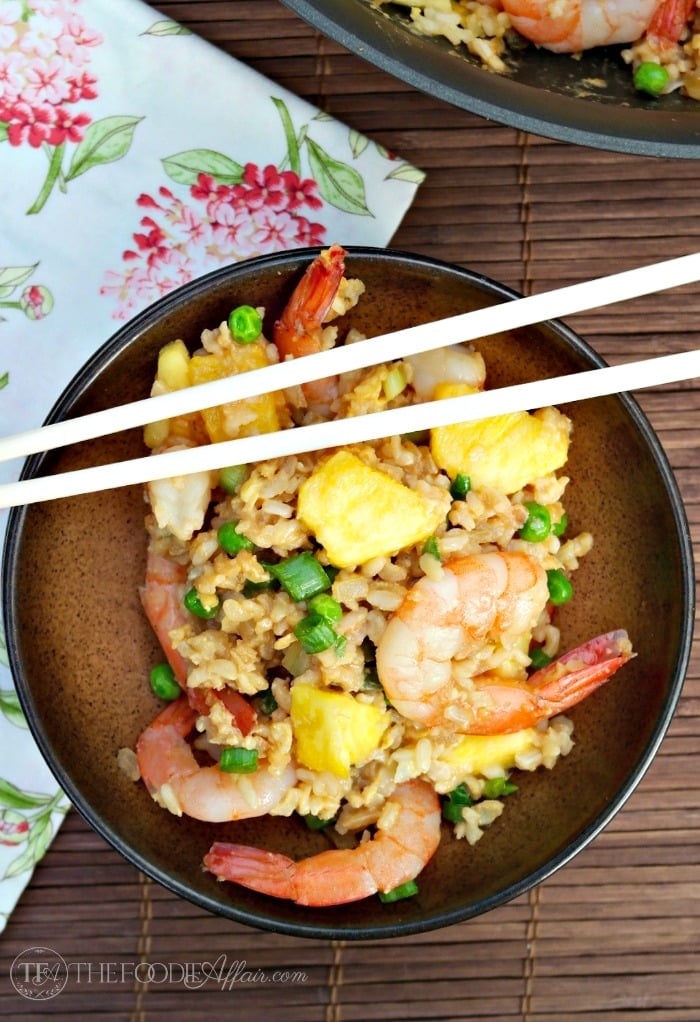 Yield: 6
Shrimp and Pineapple Fried Rice
Ingredients
3 cups leftover brown rice (or white rice)
1 tablespoon canola oil, divided
1/2 medium onion, diced
3 garlic cloves, minced
2 eggs
2 green onions. sliced
1/2-1 pound shrimp, cooked, thawed, peeled and deveined
1 1/2 cups pineapple, diced
1/2 cup frozen peas defrosted
3 tablespoons soy sauce
1 teaspoon sesame oil
Kosher salt and white pepper to taste
Instructions
Preheat a large skillet (or wok if you have one) over medium heat for about 1 minute. Swirl in the 1/2 tablespoon of oil and heat. Break the eggs into the skillet and stir to scramble until the eggs are almost cooked through but still a little wet. Remove from pan and set aside.
Turn heat to high and add remaining 1/2 tablespoon of oil. Reduce heat to medium and add onion and stir until fragrant. Stir in garlic and cook for 1 minute.
Add the rice, green onion, peas, shrimp sauces, sesame oil, cooked egg, pineapple, and salt & white pepper to taste. Stir everything swiftly around the skillet until the ingredients are well coated and heated through, about 3 to 4 minutes. Taste and adjust seasonings to your preference.