This is a sponsored post written by me on behalf of Whole Earth Sweetener Co.. All opinions are 100% mine.
Carrot Cake Protein Pancakes topped with honey yogurt cream cheese! These pancakes are made with a secret ingredient sure to keep you satisfied for hours!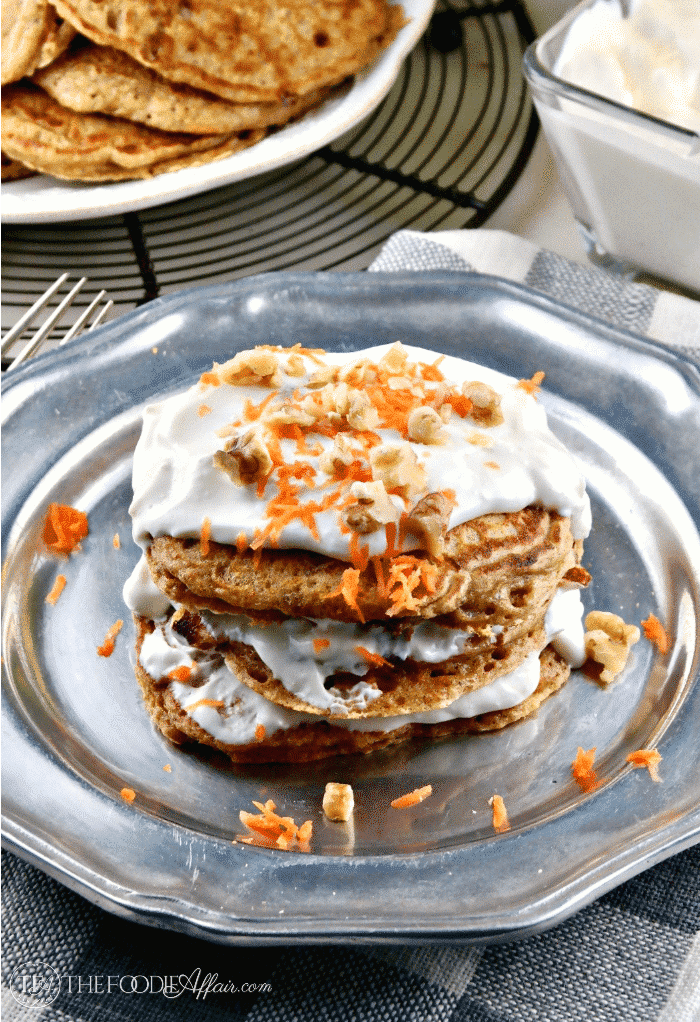 Can you believe that it's already springtime? The season of blooming flowers, warmer weather, and more daylight! Welcome. Welcome, sunshine! It's quite comfortable outdoors. Cool enough to need a light jacket just in case you get caught in some sprinkles, but nothing that will keep us indoors much longer. It's time to take advantage of the lovely weather and lace up those hiking boots or get the bikes tuned-up and start exploring outdoors! When Alan and I spend our time outside we're gone for 3 or more hours at a time. We always make sure we have water with us, but don't always bring snacks, so it's important to eat a good meal that will keep us satisfied for hours.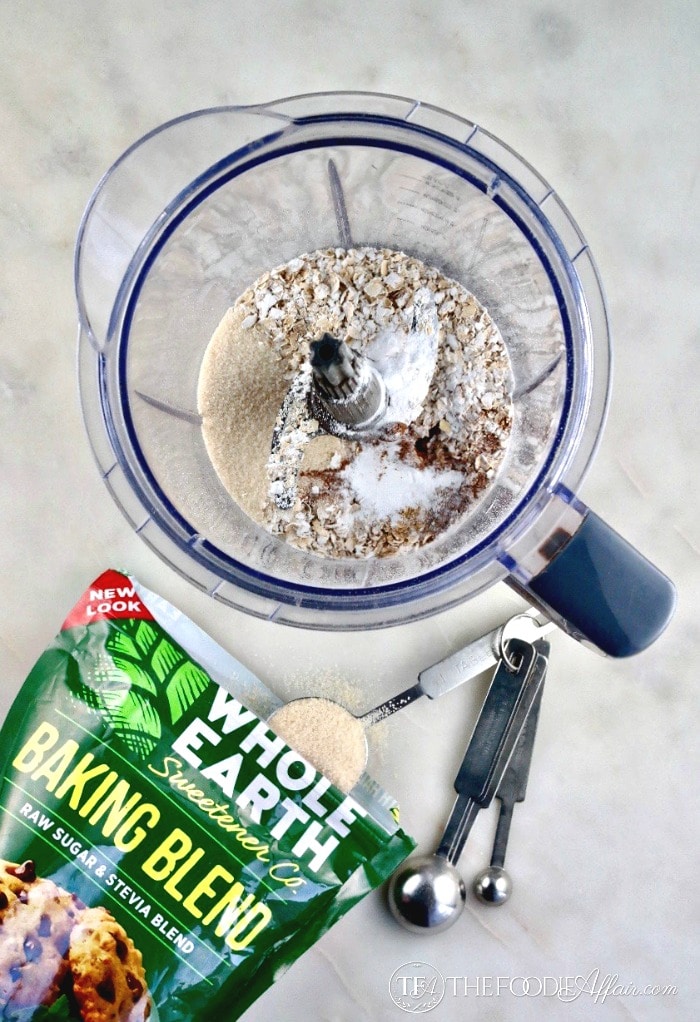 Pancakes don't always fill us up, especially if it's topped with a sugary syrup, but these pancakes are made with ingredients that are filling and tasty. Carrot cake protein pancakes are made with a mix of oats, whole wheat flour and blended cottage cheese! Have you eaten cottage cheese pancakes before? They're delicious! Even if you don't like the taste of cottage cheese, you'll be pleasantly surprised how tasty these protein packed pancakes are! First, the addition of spices added to the batter is so flavorful the cheesy flavor becomes undetectable. Also, I lightly sweetened the batter with Whole Earth Sweetener Baking Blend, which is a mix of high quality raw sugar and organic stevia, which add a rich sweetness to the pancakes.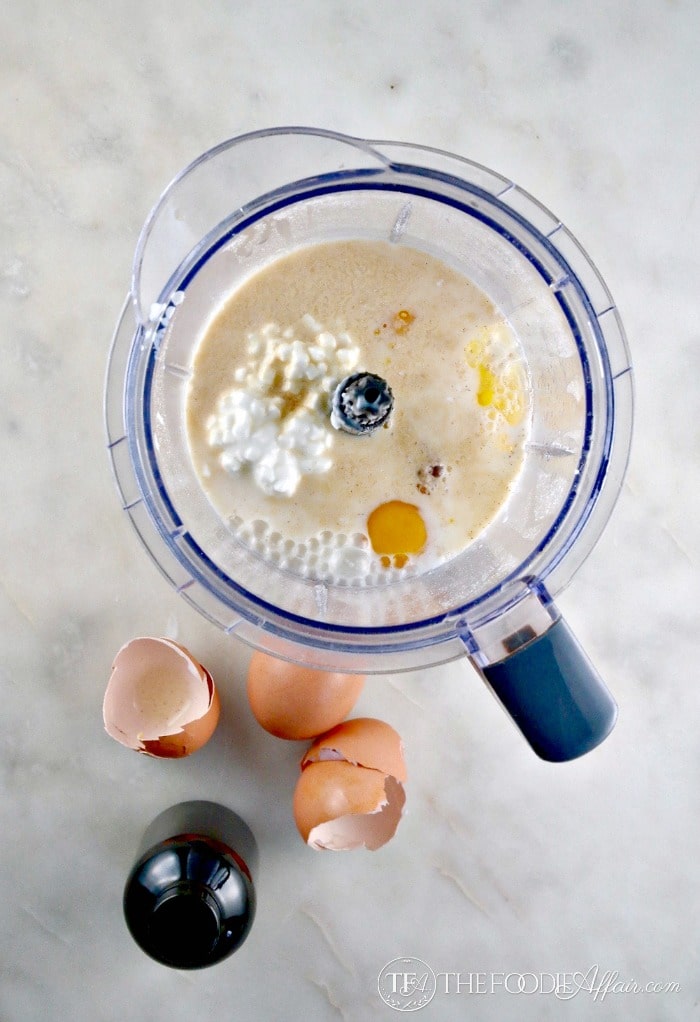 Then I topped the pancakes with a yogurt, cream cheese mix with Whole Earth Sweetener Honey 50 instead of maple syrup. Whole Earth Sweetener products are great tasting, zero and lower calorie sweeteners crafted and blended from Non-GMO ingredients. I found that you just need a little – half as much for the same sweetness as traditional sweeteners, and it has 50% fewer calories than traditional sweeteners per serving.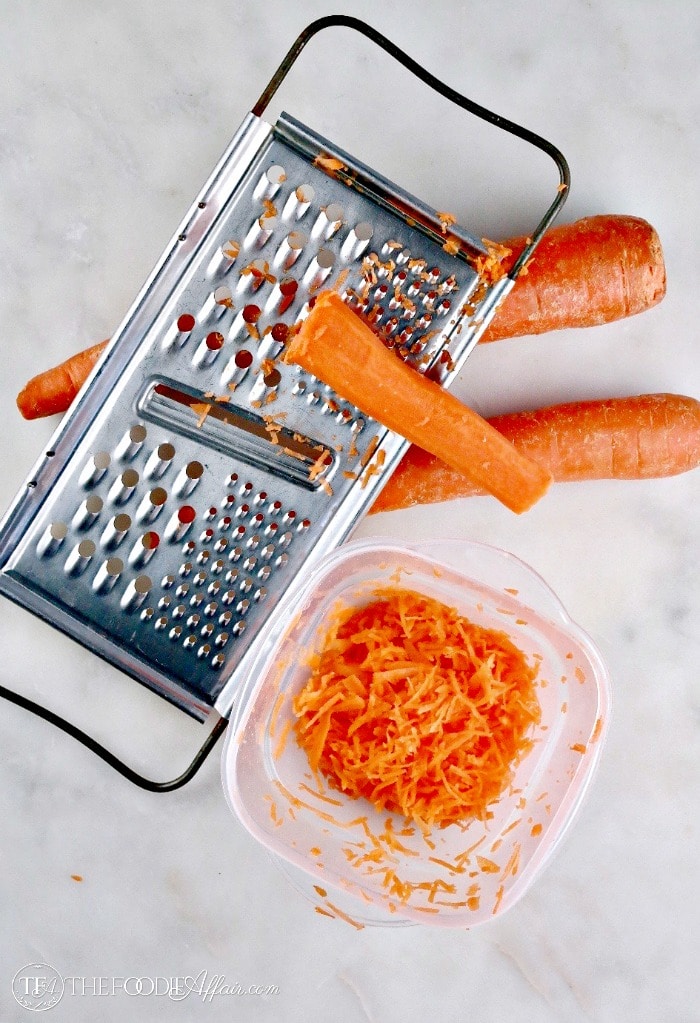 When you add the carrots to the batter, all the flavors meld together deliciously! Before heading off to your next outdoor adventure, enjoy a plate of these carrot cake protein pancakes topped with honey yogurt! This filling breakfast can be served for brunch or your next holiday gathering as well!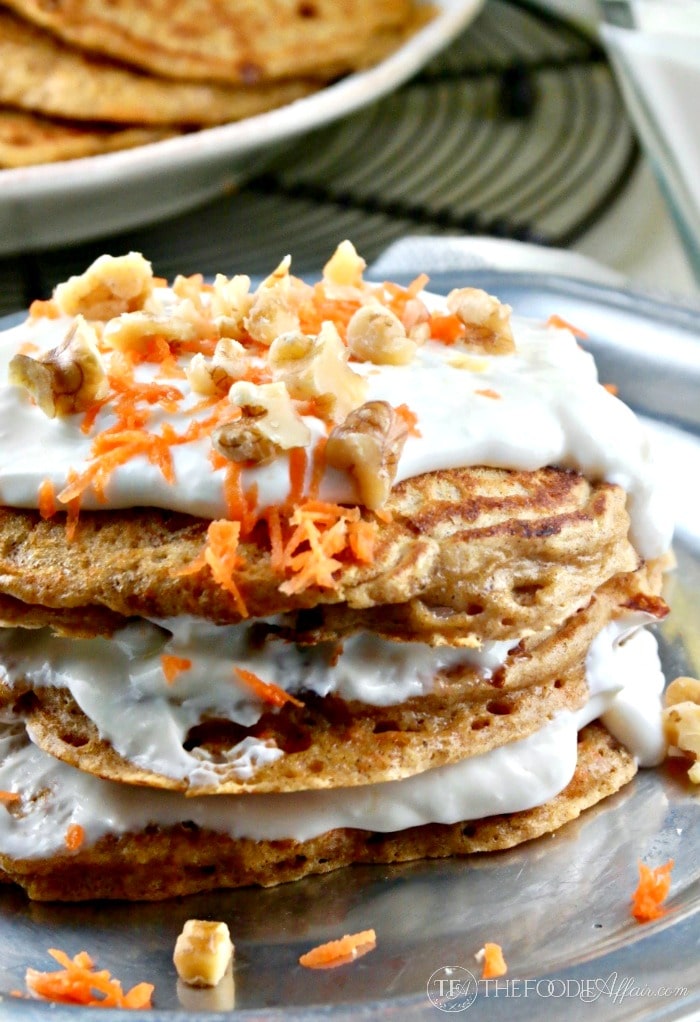 Where can you find Whole Earth Sweetener products? Select Walmart Supercenters, Target stores, and other grocery stores nationwide. Check here to find your closest store or Amazon (Online). Be sure to check them out on Facebook too!
Carrot Cake Protein Pancakes Topped with Honey Yogurt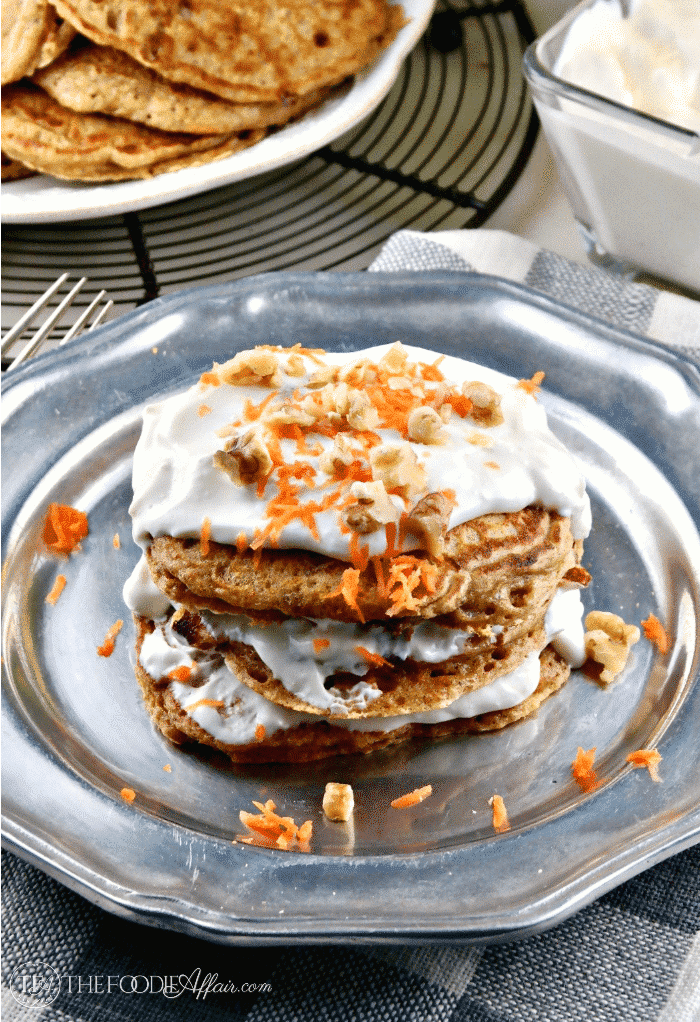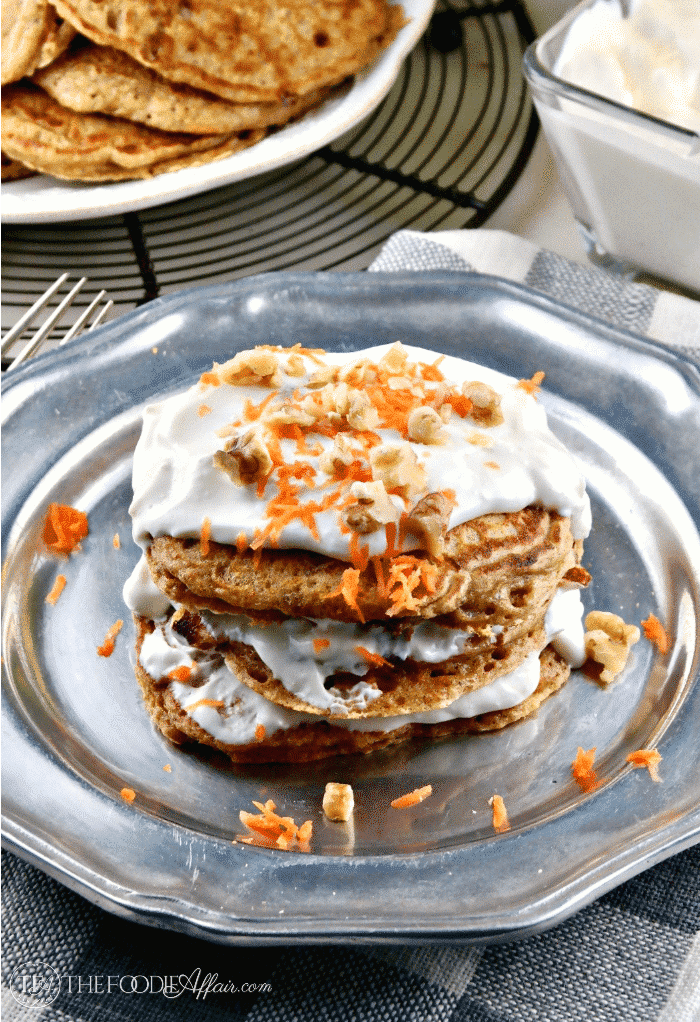 Ingredients
1/2 cup milk
1/2 fresh lemon, juiced
1/2 cup whole wheat pastry flour
1/2 cup old fashioned oats
1 Tablespoon Whole Earth Sweetener Baking Blend
1 1/2 teaspoons pumpkin pie spice
1 teaspoon baking powder
1/2 teaspoon baking soda
1/4 teaspoon salt
2 eggs
1/2 cup cottage cheese, small curd
3/4 cup grated carrots
Honey 50 Yogurt
4 ounces cream cheese
5 ounce Greek yogurt, plain
2 teaspoons Whole Earth Sweetener Honey 50
1/4 cup milk
Directions
In a small bowl add lemon juice to the milk and set aside. In a blender add, flour, oats, Whole Earth Sweetener Baking Blend, pumpkin pie spice, baking powder and soda. Pulse until oats turn to a flour consistency. Remove and place in a mixing bowl.
In the same blender add the eggs, cottage cheese and pulse 2-3 times. Add to dry ingredients. Stir in lemon/milk and let the batter sit for 3-5 minutes. Grease a griddle and turn to 325 degrees. our ¼ cup of batter on griddle (smooth batter with the back of the measuring cup). When bubbles form, turn the pancake and cook for another minute
Honey 50 Yogurt: In a medium size bowl whip together cream cheese, yogurt, Whole Earth Sweetener Honey 50, and milk until smooth. Serve with pancakes