This tasty Berry Kissable Cocktail is made with cake vodka, pineapple juice and a fabulous homemade ruby red raspberry syrup!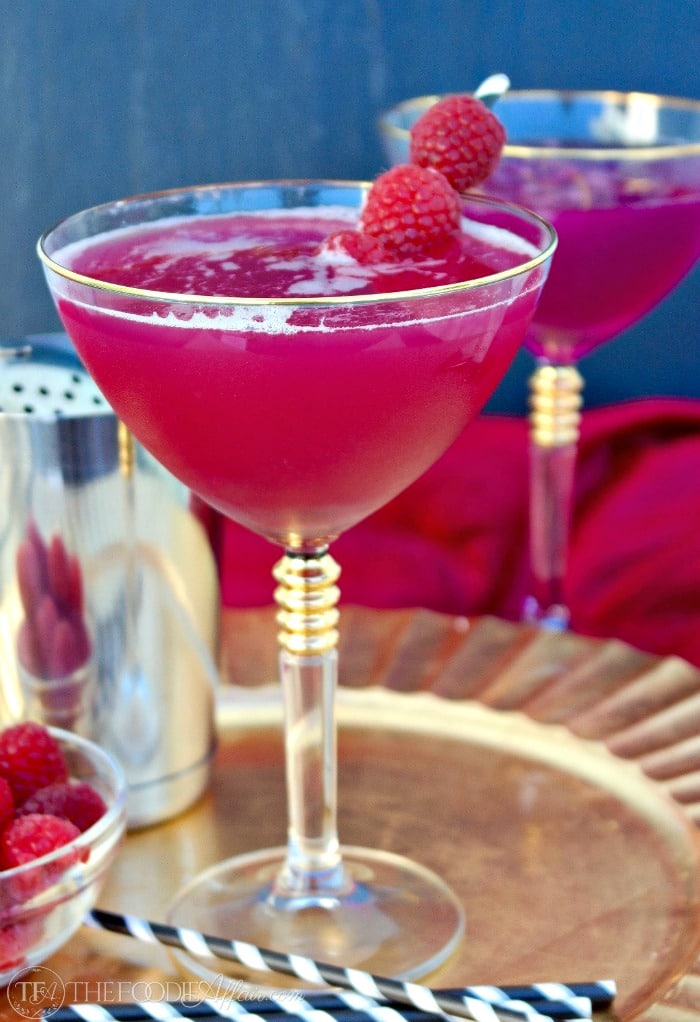 Mmm, Mmm, Mmm… I created this pretty beverage while playing with my raspberry syrup! In the mist of making Italian sodas it was only natural to take a peek into our liquor stash to see what I could use to whip up a cocktail with. I had an unopened bottle of Pinnacle cake flavored vodka that I got in the clearance section of our grocery store waiting to be used.
I'm not sure if it was a trial flavor and the store was moving stock for a new variety, but I think a vanilla or whipped cream flavor vodka would be tasty as well. The cake flavor is so similar to vanilla cake with buttercream frosting! Just stick a candle in this drink and it can be a celebration cocktail for any occasion!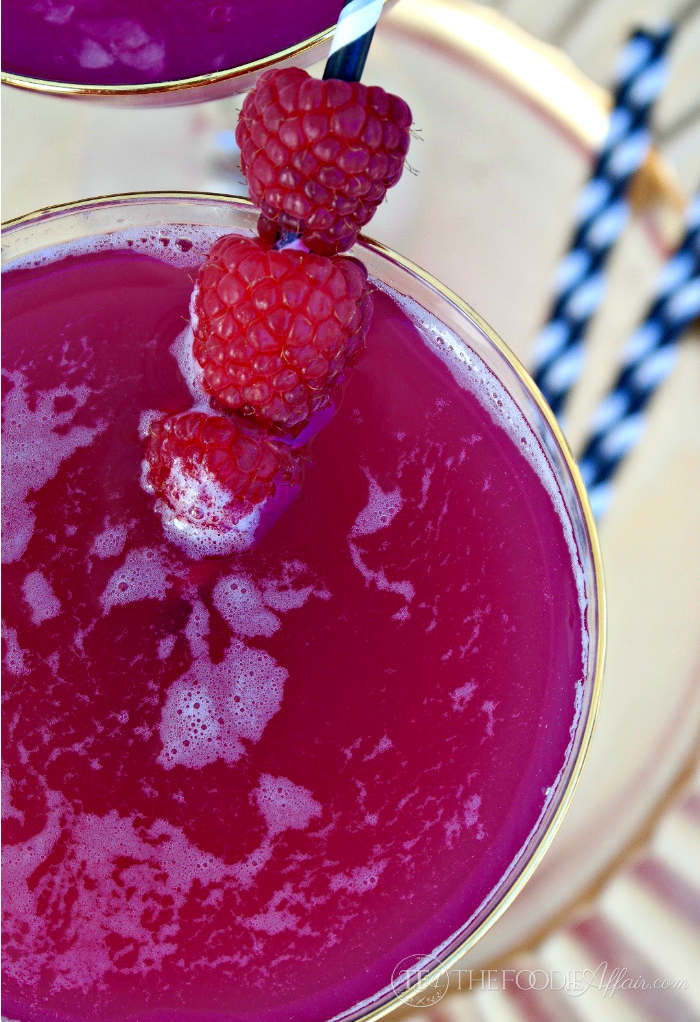 Depending on the amount of raspberry syrup you add, the bright pretty color in this cocktail will range from light pink to bright lipstick fuchsia! This is definitely colorful and festive drink to share with a Valentine date as well as a fun celebration with friends like a bridal shower, birthday gathering or just because you want to enjoy a cocktail!
If you want to lighten up this drink you can also serve it over a glass of ice with club soda! Have a wonderful Valentine's Day weekend, friends!
"Giving love is the best way of receiving it!" ~Cupid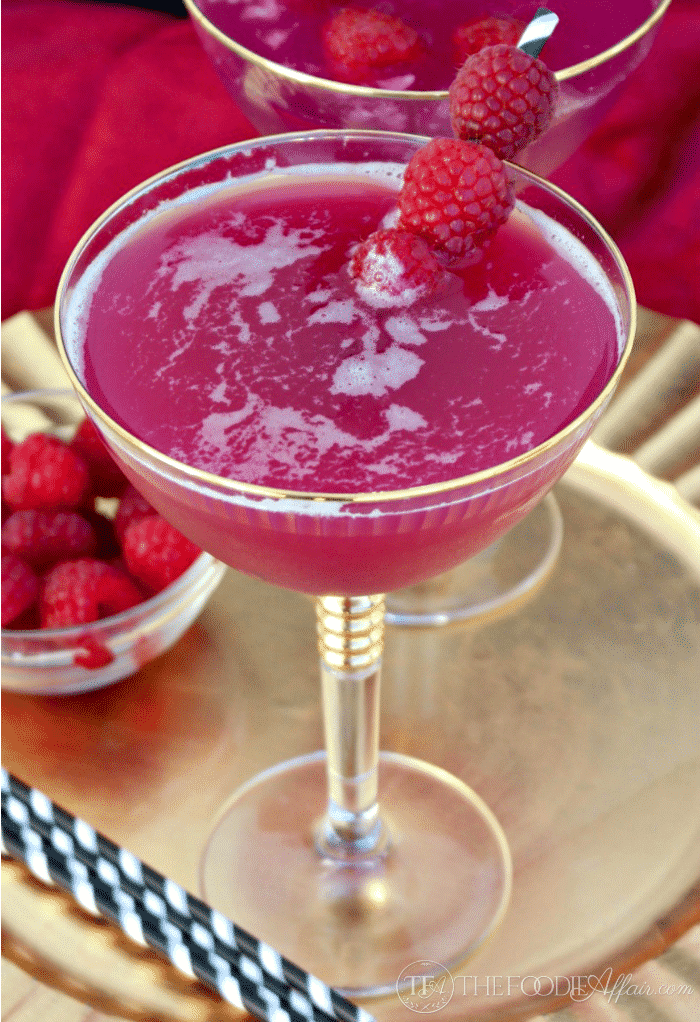 Yield: 1
Berry Kissable Cocktail
Prep Time 5 minutes

Cook Time 5 minutes

Total Time 10 minutes
Ingredients
1/2 - 1 ounce raspberry syrup
2 ounce cake (or vanilla flavored) vodka
4 ounce pineapple juice
Instructions
Place all ingredients in a cocktail shaker filled with ice. Shake vigorously for about 30 seconds. Pour into a cold glass. Garnish with fresh raspberries.