Guinness Beer Bread, a delicious simple quick bread can be baked in under an hour. Fill your house with the wonderful aroma of baking bread!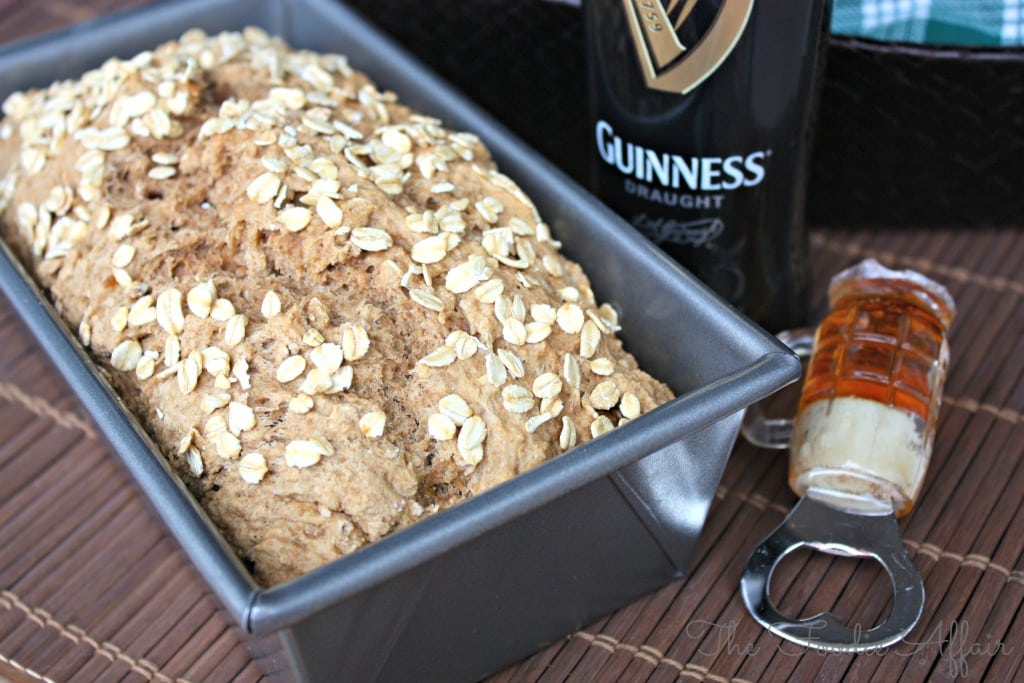 "Good bread is the most fundamentally satisfying of all foods; and good bread with fresh butter, the greatest of feasts." – James Beard
Bravo. Bravo.
I've mentioned before that my luck with baking yeast bread has been pretty inconsistent. Sometimes it comes out great, but most times it's a flop. My issue boils down to the fact that my dough doesn't always rise like it should, so it makes me a little anxious when I spot an awesome bread recipe that I want to try. It usually goes to the bottom of my must try list. I keep telling myself not to give up, use fresh yeast, and start over again. I'm certain I'll have much better luck during the summer months when the weather is warmer.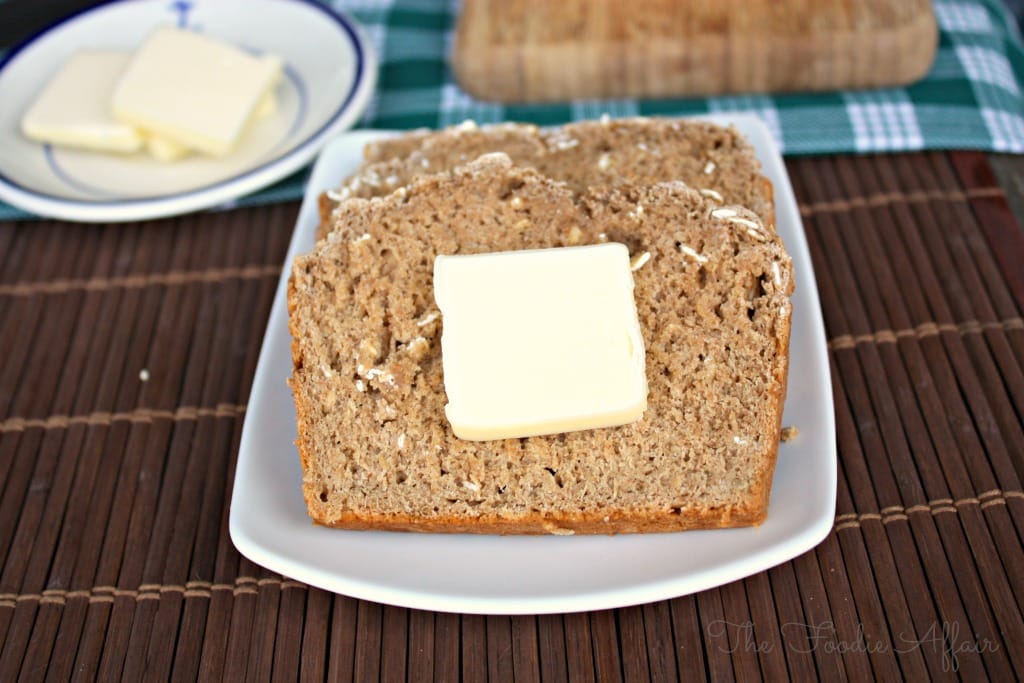 Speaking of luck, with Saint Patrick's Day just around the corner, I started to think about how to get around my bread dilemma, because it has been on my mind to make a loaf using Guinness Beer, the authentic Irish beer from Dublin.
I was searching the internet for some inspiration, and got super excited to find several options that didn't require you to use yeast in the recipe! I think since the beer is made with yeast and the drink is carbonated, it works together like magic. That's what I'm guessing, and I'm not questioning the bread baking angels…quick, uncap a bottle of Guinness!!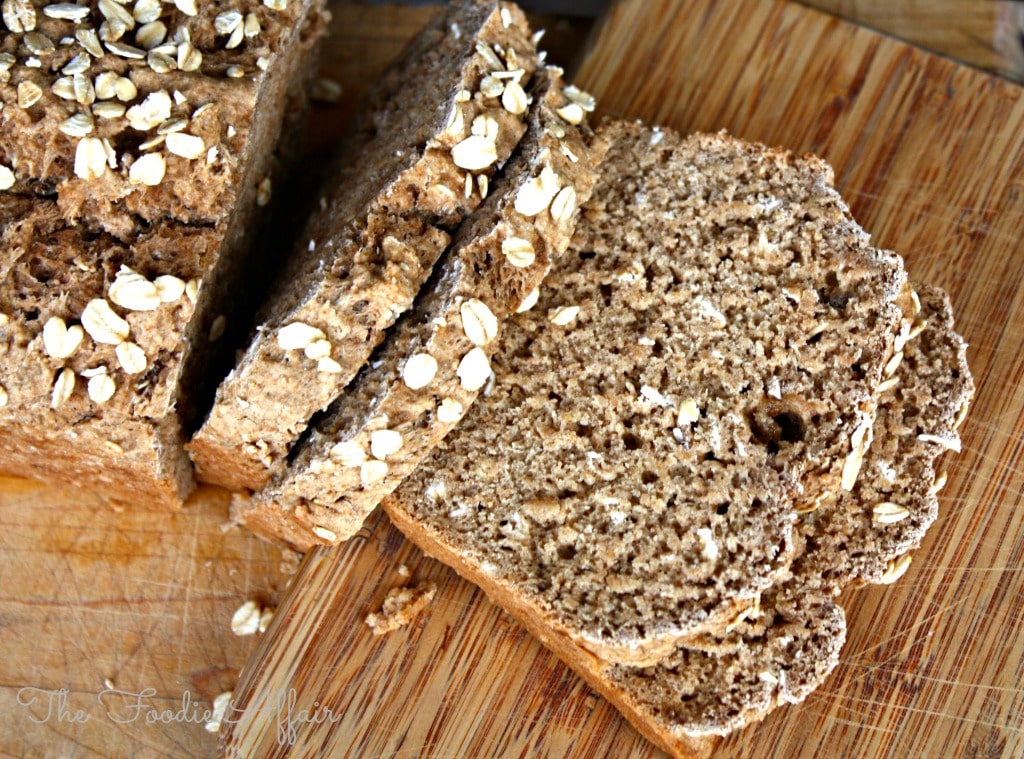 I've had some fun adding beer to recipes; cheese dip, chili and now I am happy to say that I've included a sibling to the beer recipe collection, Guinness Beer Bread!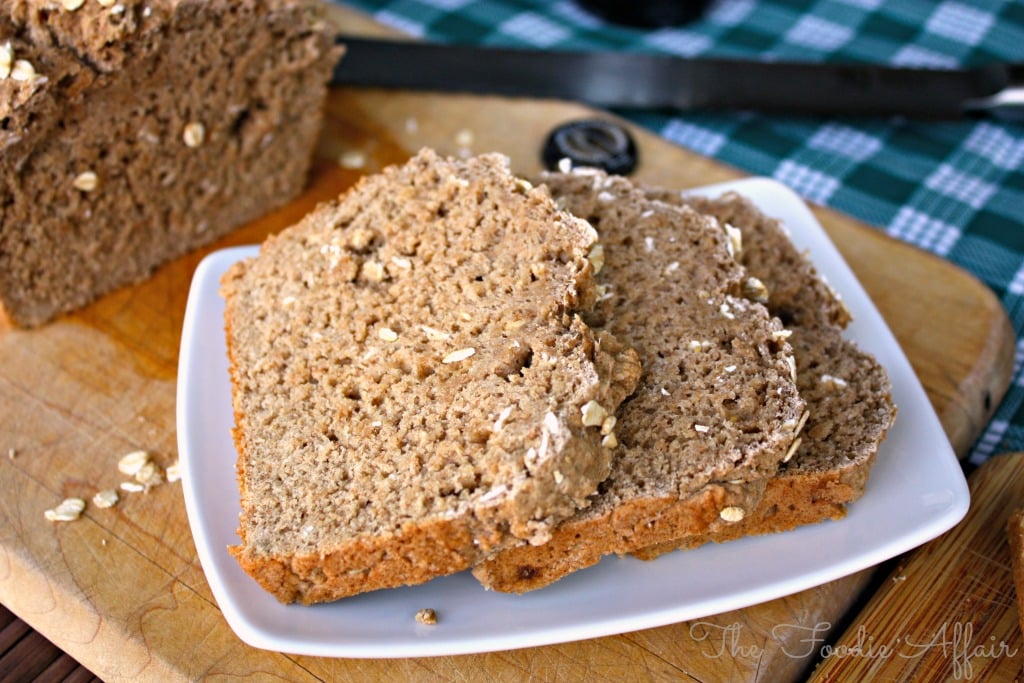 With this recipe, there is no need to proof yeast, handle the dough by kneading or punching it, although that's fun. All you do is mix the ingredients together, put the dough in a loaf pan, and bake it for about 45 minutes! In the meantime, your house will smell like a bakery!  My bread making problems have been solved! Hooray!! Well, kind of 😉
The full-bodied stout marries with the brown sugar in the bread deliciously. There is a hint of sweetness, but not overly sweet. It has a nice dense texture that is hearty enough to make a sandwich with. Serve it with any dish, eat it as it is or with a pat of butter.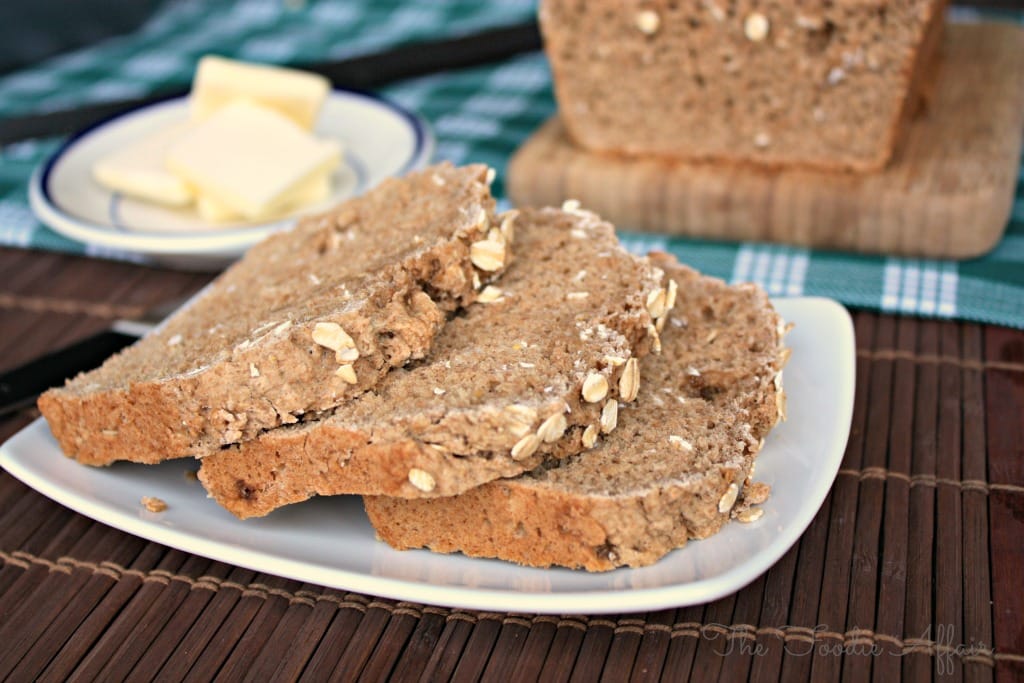 Yield: 1 loaf
Guinness Beer Bread Recipe
Ingredients
1 1/2 cups all purpose flour
1 1/2 cups whole wheat flour
1/3 cup oats, and extra 1 tablespoon for topping bread
2/3 cup dark brown sugar
1/8 teaspoon salt
4 teaspoons baking powder
12 ounce Guinness Draft
Instructions
Preheat oven to 350 degrees.
Grease a loaf pan with butter and put aside.
In a large bowl, whisk together dry ingredients: flours, oats, baking powder, salt, brown sugar, and form a well.
Slowly pour in the Guinness in to the middle and mix all ingredients together with a wooden spoon. Don't overwork the mixture, but make sure the flour is all moistened.
Pour batter into prepared loaf pan and sprinkle the top with 1 tablespoon of oats.
Bake for 40-50 minutes or until a toothpick inserted in the middle of the loaf comes out clean.
Remove from oven and let cool for about 7-10 minutes before removing it from the pan. Place on baking rack and slice when it's cool enough to handle. Enjoy!
Adapted from 
The Black Peppercorn
.