Delicious Chocolate Cupcakes with Peanut Butter Frosting and mini peanut butter cups!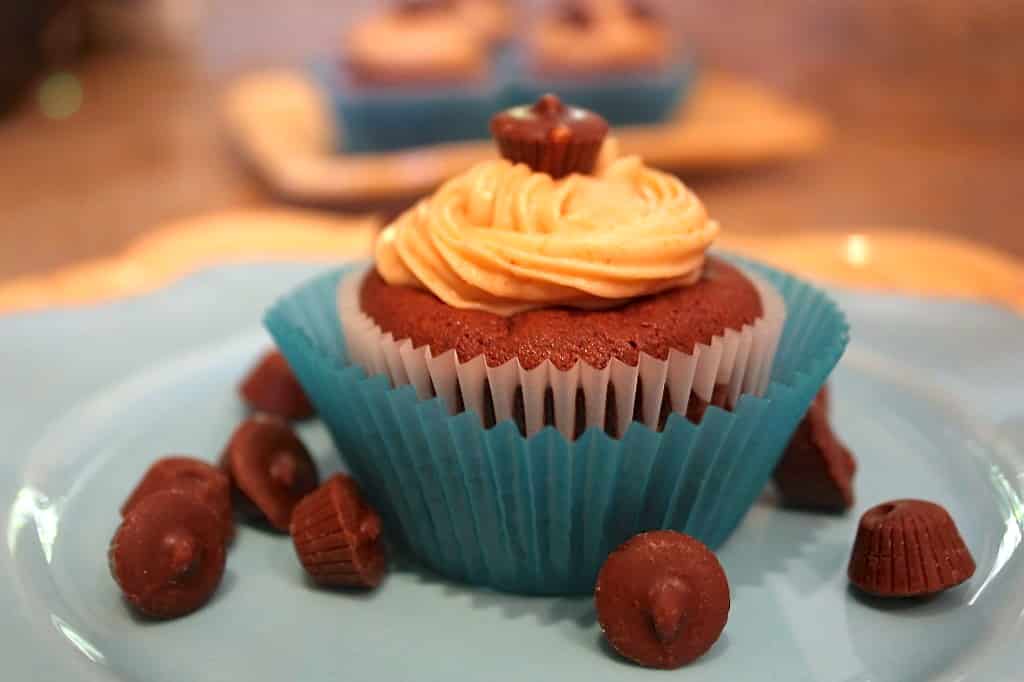 Here we go again, the chocolate and peanut butter duo! Check out what I topped the cupcake with. Look familiar? Is it an oversized chocolate chip? Nope. Nope. They're mini peanut butter cups, and they're so good it's ridiculous! If you haven't had them before, then go straight to Trader Joe's and pick some up! Every household needs to stock up on these heavenly bites. Yes, really. TRUST me.
The chocolate cupcake recipe is adapted from Martha Stewart, Everyday Food (October 2003). I decreased the sugar just a tad, which I do often if a baked good is topped with frosting. I also added buttermilk. The cake is dense and makes 12 cupcakes.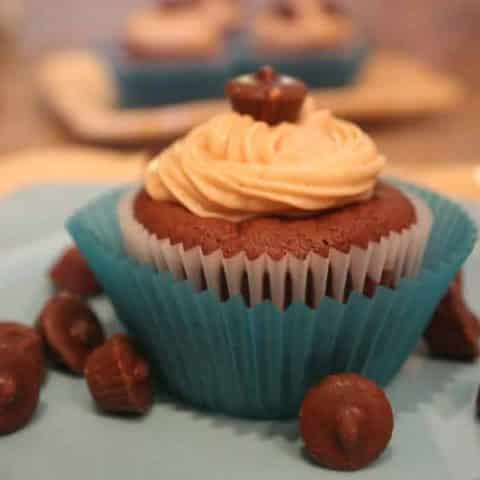 Chocolate Cupcakes with Peanut Butter Frosting
Ingredients
3/4 cup unsweetened cocoa powder
3/4 cup all-purpose flour
1/2 teaspoon baking powder
1/4 teaspoon salt
3/4 cup unsalted butter at room temperature
3/4 cup sugar
3 large eggs
1 teaspoon vanilla extract
1/2 cup Greek yogurt
1/2 cup buttermilk
FROSTING
1/2 cup peanut butter
4 ounce cream cheese
4 tablespoons butter
1 1/2 cups powdered sugar, sifted
1/2 teaspoon vanilla
1 tablespoon milk
Instructions
Preheat oven to 350 degrees
Sift together cocoa, flour, baking powder, and salt in a medium bowl.
In a separate bowl cream butter and sugar until light and fluffy. Add eggs one at a time, beating well after each one. Add vanilla and buttermilk. On low speed, alternate incorporating flour and yogurt.
Pour batter into paper lined muffin tin about 3/4 full. Bake for 20-25 minutes.
Cool before adding frosting.
FROSTING
In a mixing bowl cream peanut butter, cream cheese, butter, and vanilla until smooth.
On low speed, add powdered sugar and mix until smooth. Add milk.
Frost cooked cupcakes and decorate.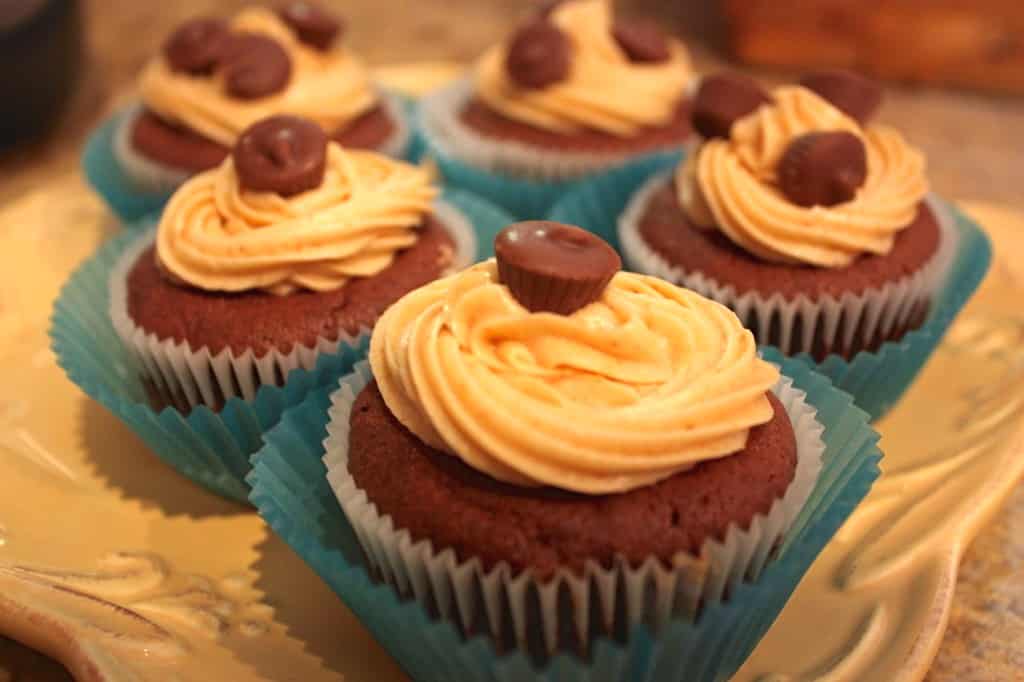 I made these for a mini family reunion we had a couple of weekends ago, and used the same recipe for my daughter's 23rd birthday cake. I replaced the buttermilk with 3/4 cup of strong coffee. Fudgy and rich tasting! The batter was enough for a single layered cake. I topped it with ganache. Decadent!
If you would like to try another chocolate cupcake, try this chocolate cherry cupcake recipe from Healthy. Delicious.