Cake-like brownies baked with peanut butter cups, then topped with chocolate, peanut butter chips, and sprinkles! Grab a glass of milk and let's start this party!!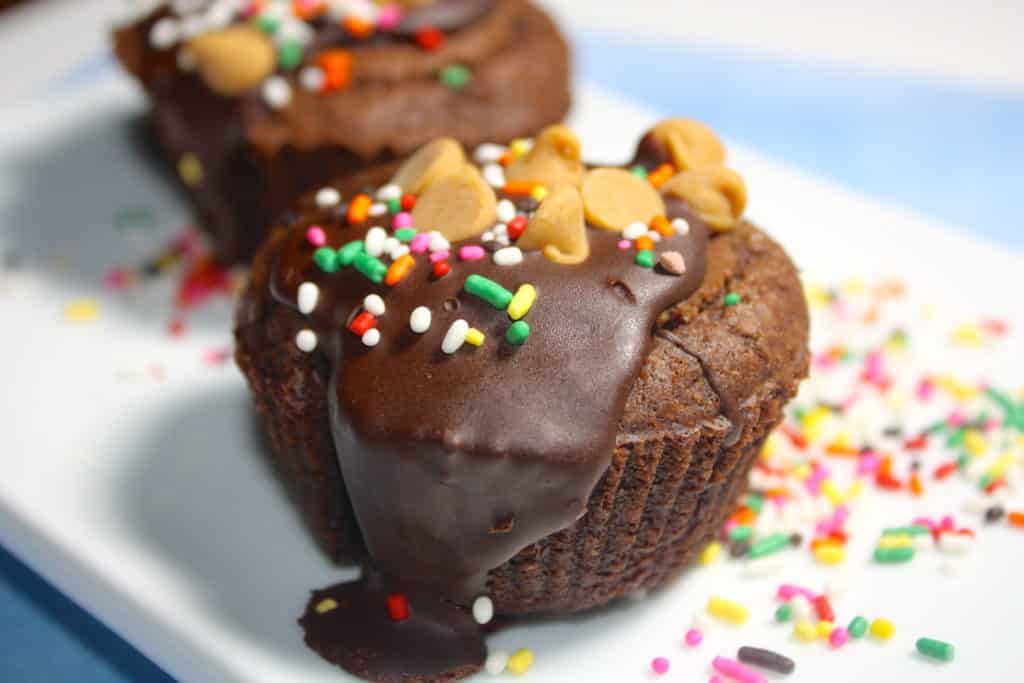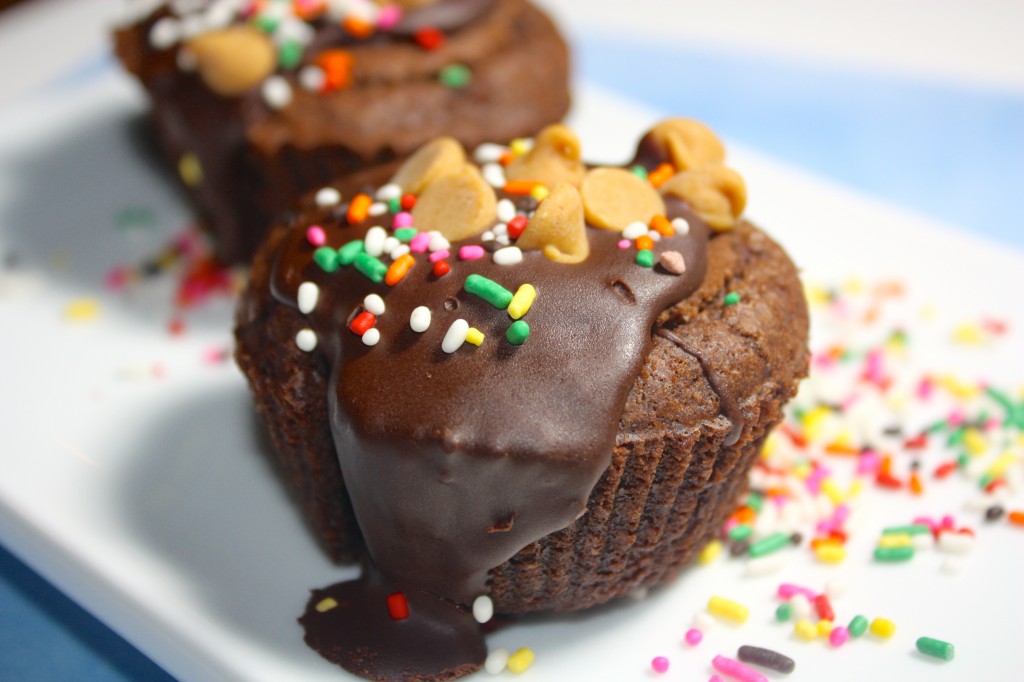 The summer months are busy with birthday celebrations at my office! I think about half of my co-workers were born in July! Although we never seem to have a shortage of goodies in the break room, I wanted to make a homemade cake to show my appreciation for the support they have given me in the office, and in my kitchen 🙂
Cake? Where? What cake?
<hold, please>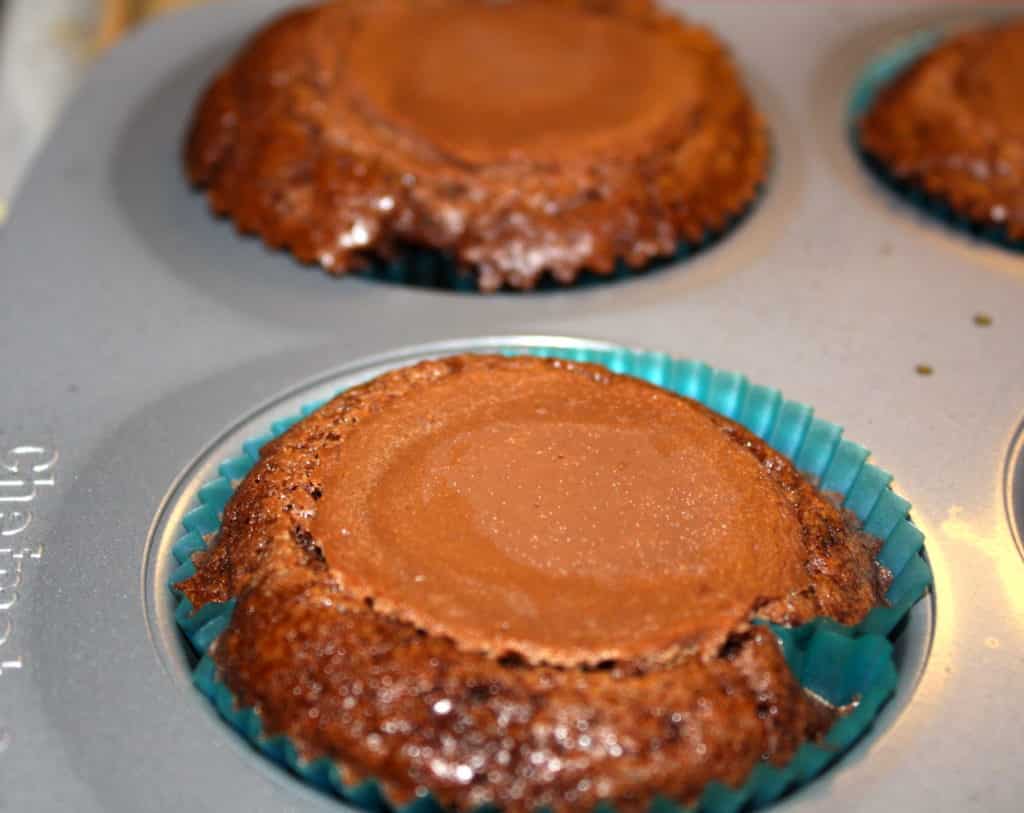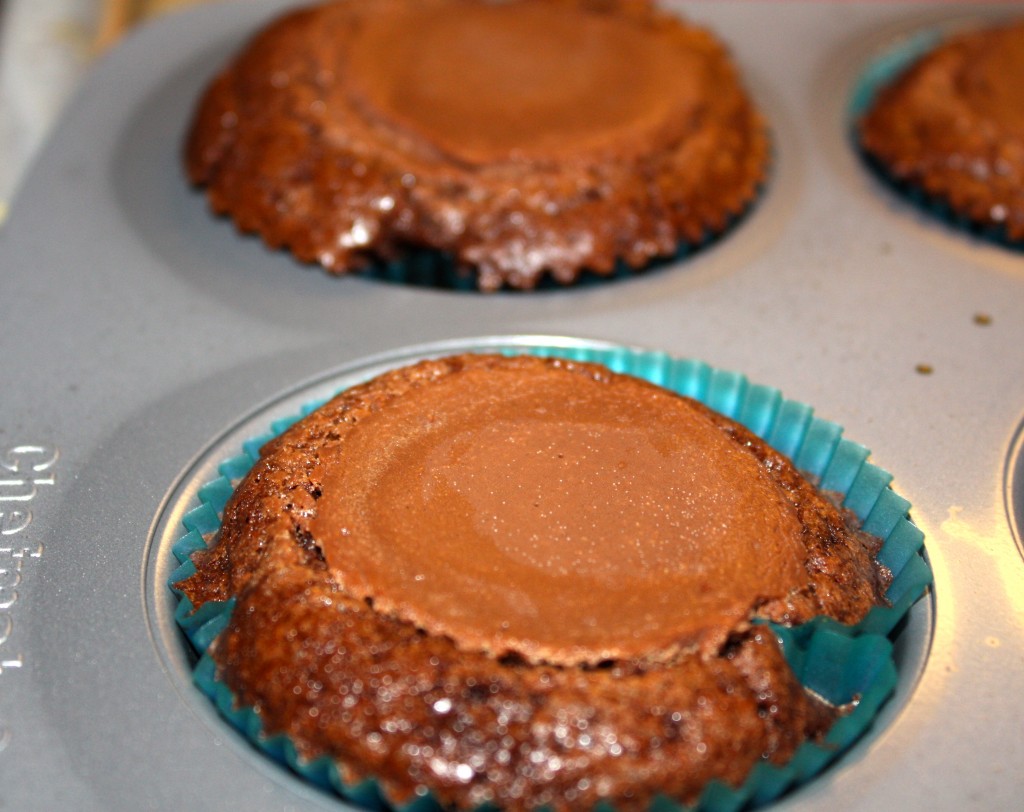 For awhile, I had a bake sale every couple of weeks to help raise money for the Leukemia & Lymphoma Society, while training to run a marathon with Team in Training, and my co-workers were always super supportive!
During that time, squeezing in extra hours baking for the sale was a challenge, so after I met my monetary goal for the team, I gave up baking in mass.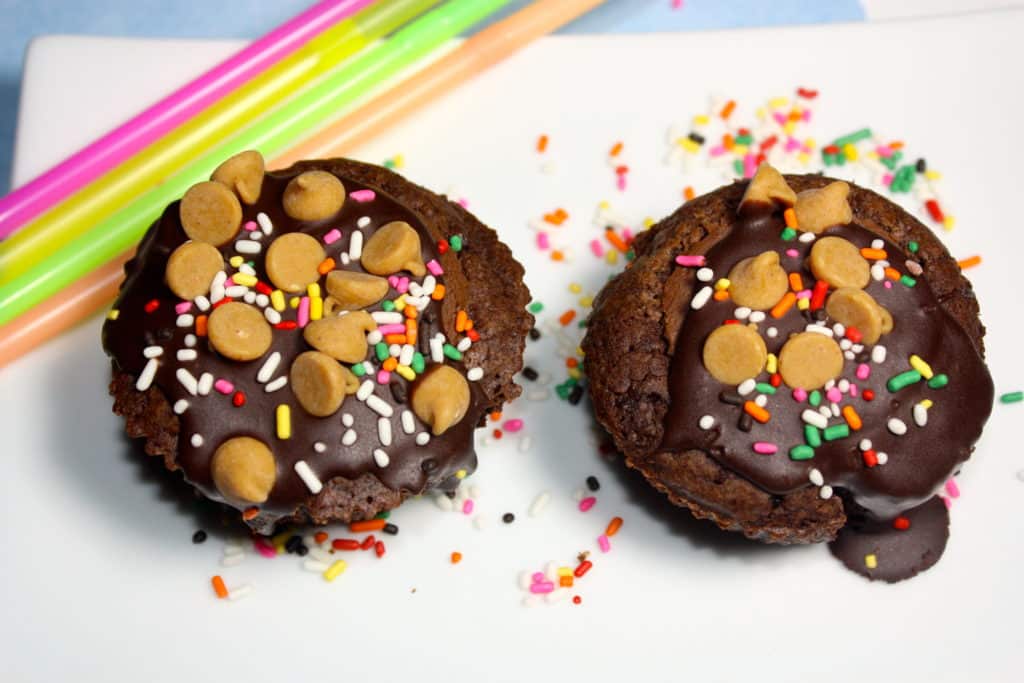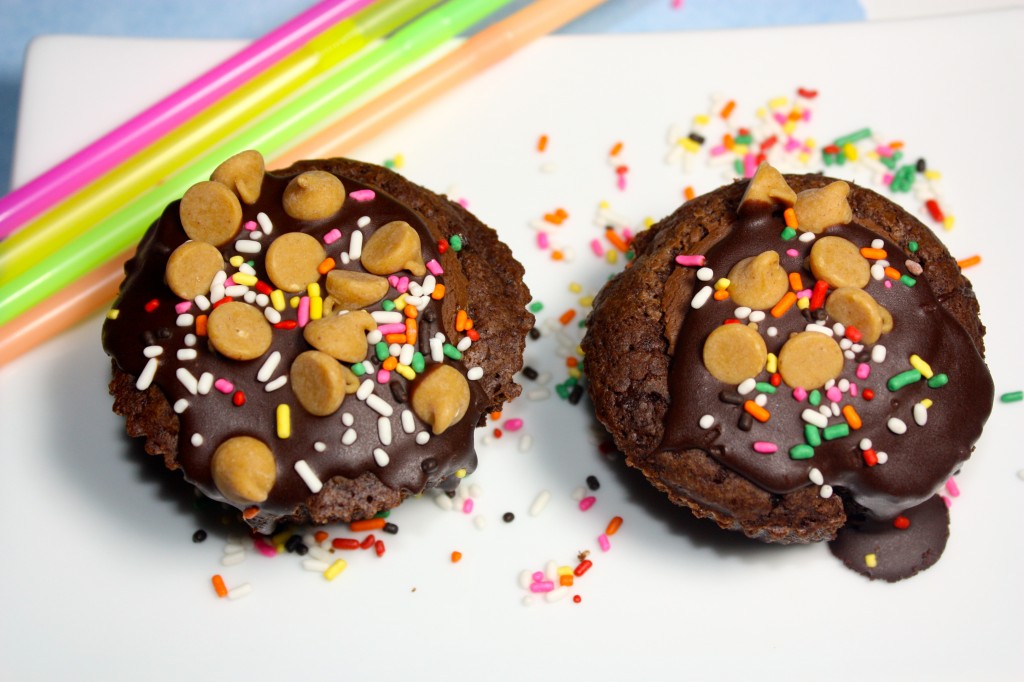 Cake.
I've started to really miss those baking frenzy days and was looking forward to creating a big 'ole cake!
The day I planned to bake was another active day. I started my morning with a SUPER early run with my buddies, and then worked all day, headed to the grocery store to stock our refrigerator, made dinner. You may have a similar routine. I was pooped! I thought if I took a quick cat nap, I would revive, and get in bake-o-rama mode for a few hours.
My nap turned into a two hour hard snooze!!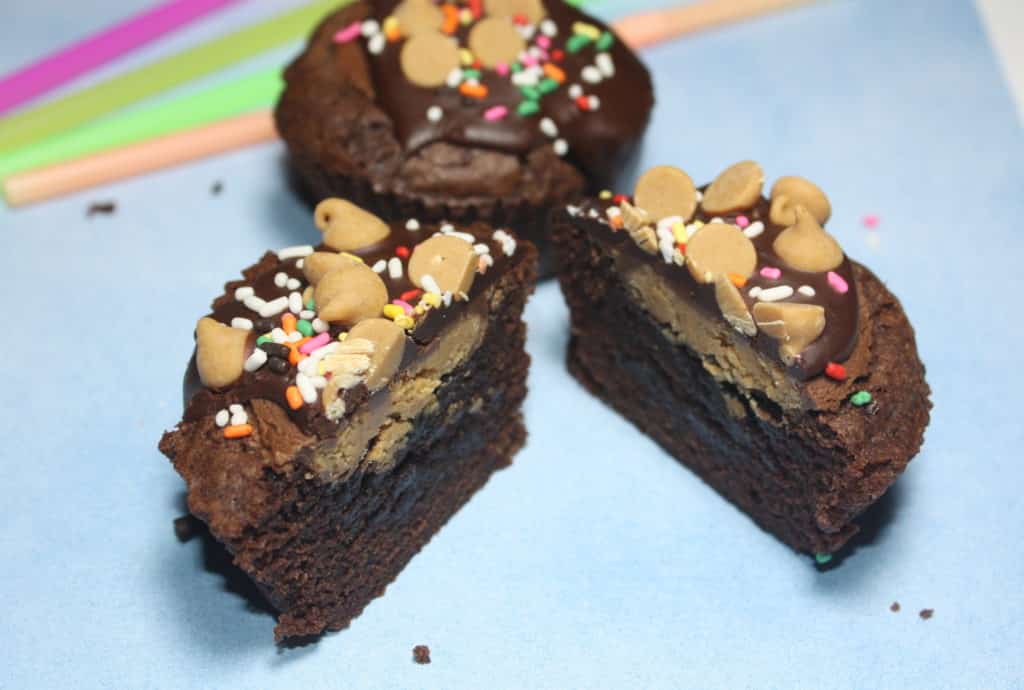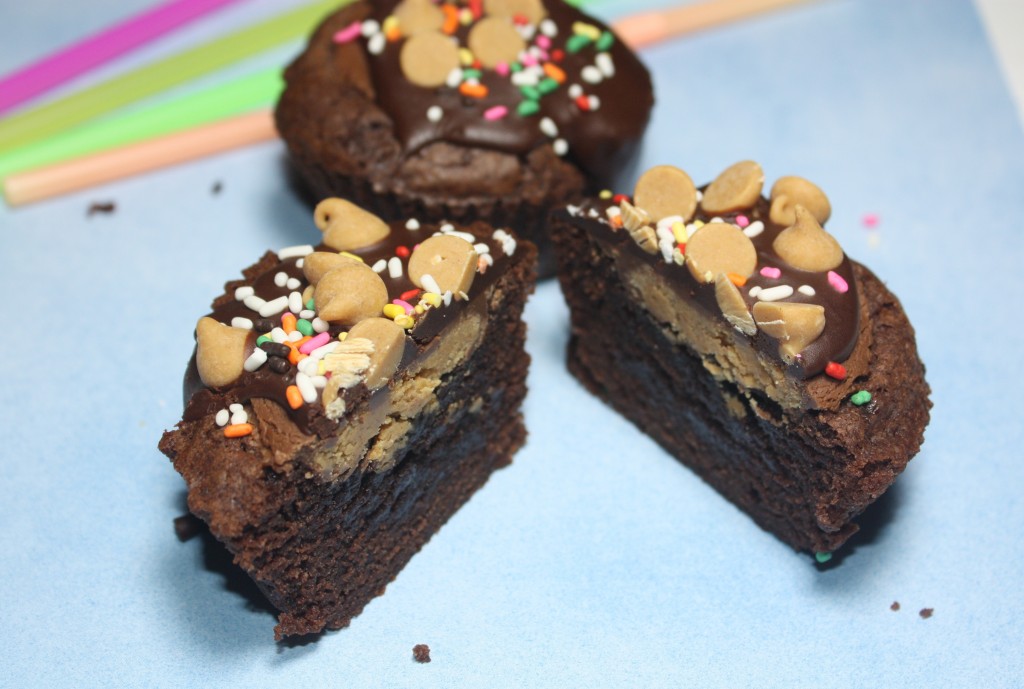 Yield: 12
Brownie Cupcakes with Peanut Butter Cups
Cake-like brownies baked with a Peanut Butter Cup, then topped with chocolate, peanut butter chips, and sprinkles!
Ingredients
1 box pre-packaged brownie mix
12 peanut butter cups (regular size)
1 cup peanut butter chips
sprinkles
Instructions
Pre-heat oven to 350 degrees and line a muffin pan with liners sprayed with cooking spray.
Follow Cake-like instructions on the package of brownie mix. Fill each muffin with batter. Top with a peanut buter cup. Bake for 25 minutes or as instructed on package. Let cook completely. Put in the freezer for 10 minutes. Remove and add prepared magic chocolate shell topping, then top with peanut butter chips and sprinkles. Put back in the freezer for 10 minutes. Remove and enjoy!



NO CAKE!
I kind of panicked when I woke up, but do you know what awesome creations you can make with a little help? Start with a box of your favorite brownie or cake mix, spruce it up by adding homemade ingredients or just present it in a different way.
How does brownies cupcakes with peanut butter cups, topped with a homemade magic chocolate shell sound?!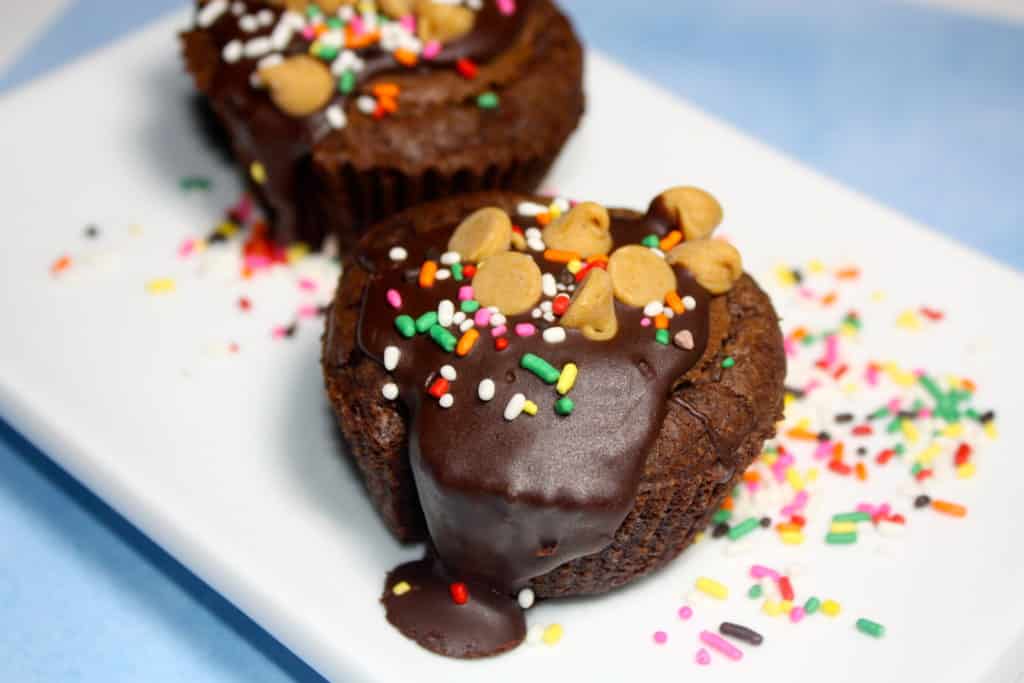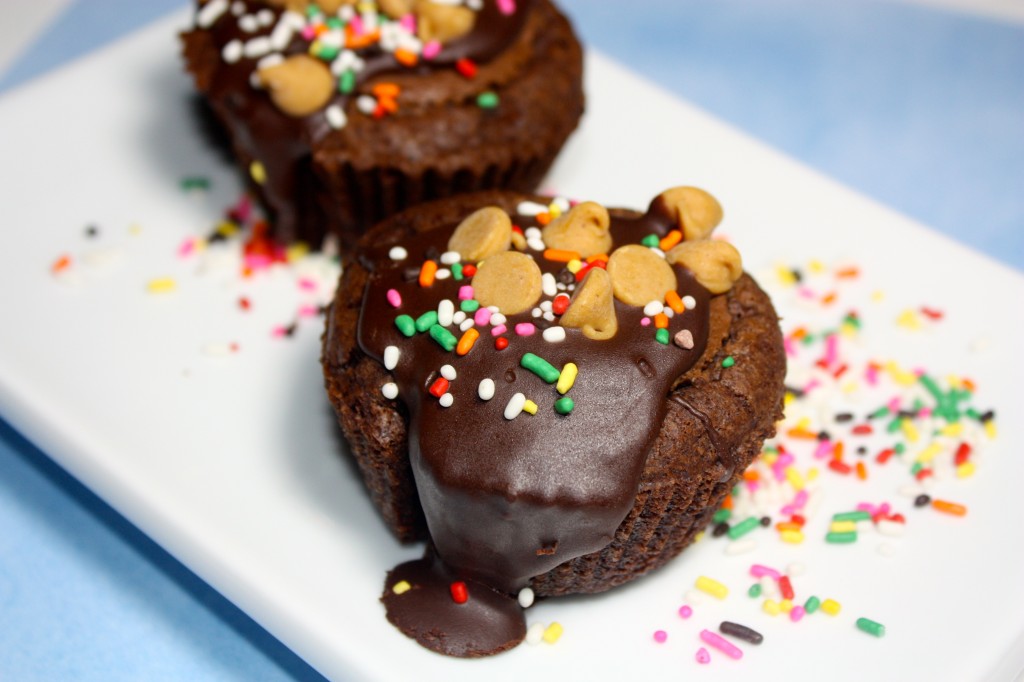 Brownies were always the first to sell at my bake sales, so I went with a the crowd pleaser and it turned it into celebratory brownie cupcakes!
Once fancied up, it looked like these were purchased from a bakery!
Still craving more brownie recipes? These Salted Dulce De Leche Brownies from The Chef Next Door will knock your socks off 😉