Simple and economical Apple Pie Spice Mix for all your favorite fall baking recipes!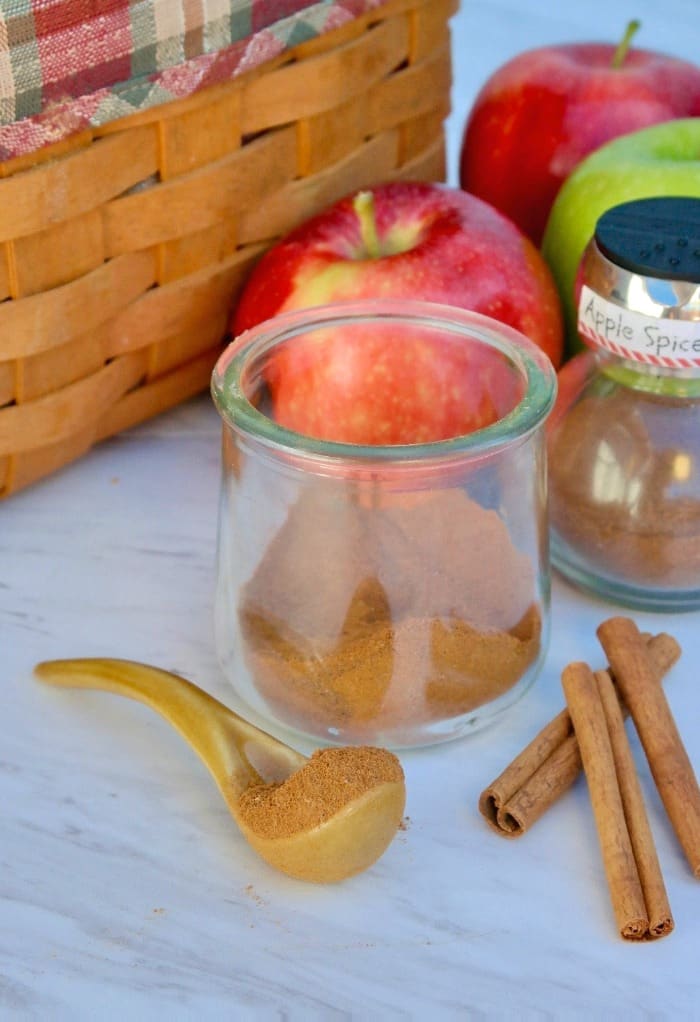 Apple Pie Spice Mix
I'm already starting to think about all the delicious baking that will be happening this fall.
LOVE the cooler evenings and delicious smell of cookies, pies, and cakes when they're in the oven, especially when the prominent smell is cinnamon! Such a homey feeling.
Hot cocoa, a warm blankie and snuggles on the couch. My absolute favorite time of year is now! Right before the gift buying frenzy starts.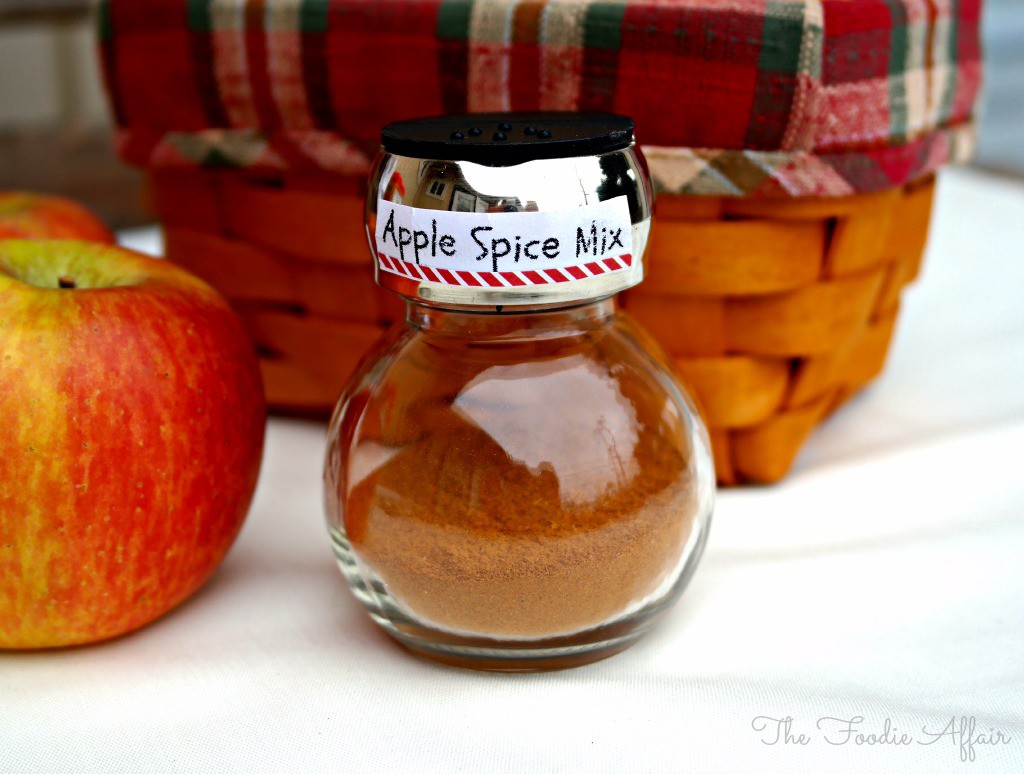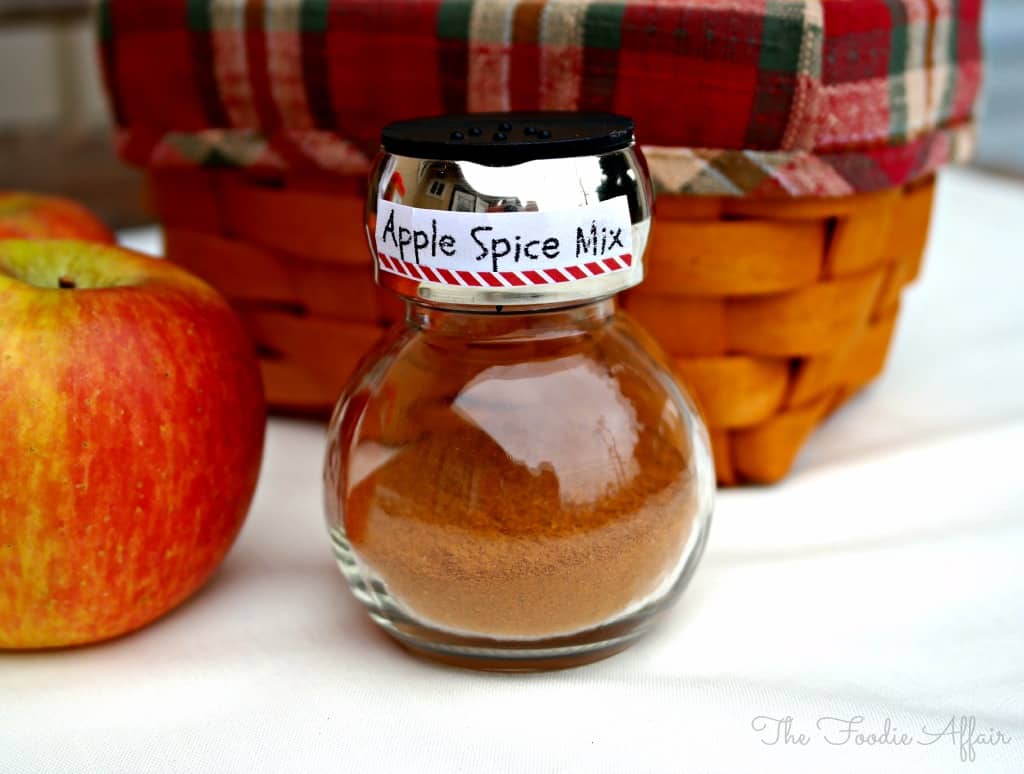 Easy apple pie spice recipe
I'm really excited about this spice because it's going to take some steps out of measuring spices when I have the kitchen strewn with all my baking supplies.
Instead of measuring cinnamon, nutmeg, and allspice individually, I'll be adding a teaspoon or two of this ready made mix. Fabulous, huh?
You may have seen Apple Spice at the grocery store. They're usually in itty-bitty jars OR maybe your store doesn't carry it, which was my case and prompted me to make my own!
Great gift idea!
This is a great spice to give as a housewarming gift during the holidays. Tuck a jar in a small basket with some apple scones and a recipe!
I haven't gotten that far, but I'll be personalizing labels like I did for my pumpkin pie spice. I've seen so many cute spice jars at World Market that I'm dying to buy!
Can't wait to start using this Apple Spice Mix and start baking!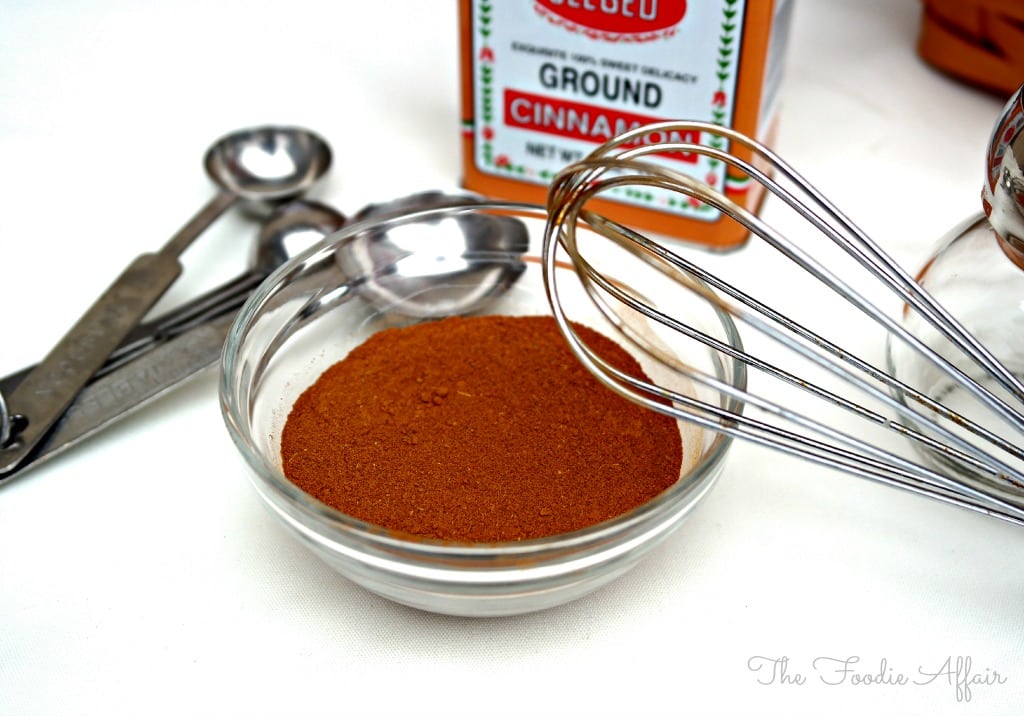 Yield: 7teaspoons
Apple Pie Spice Mix
Ingredients
4 teaspoons ground cinnamon
2 teaspoons ground nutmeg
1/2 teaspoon allspice
1/2 teaspoon cardamon (optional)
Instructions
In a small bowl whisk together cinnamon, nutmeg, allspice, and cardamon (optional). Store in an airtight spice jar.
Notes
This recipe is for personal use. For gift giving, double or triple recipe depending on jar size and total gifts to be given. Cardamon is often added to Apple Spice blends. You may or may not want to include it depending on your personal preference to the flavor of the spice.



Spice ratios based on this cooking forum's recommendations.
Please PIN!  Thank you!