Make your own pumpkin centerpiece with fresh flowers. This simple do it yourself floral arrangement is filled with your favorite flowers. If you like to buy a couple of small pumpkins during the holidays for decoration, then you'll love having another way to display fresh pumpkins this fall.
If you love making your own centerpieces be sure to check out to make this Chocolate Bag for Valentine's Day!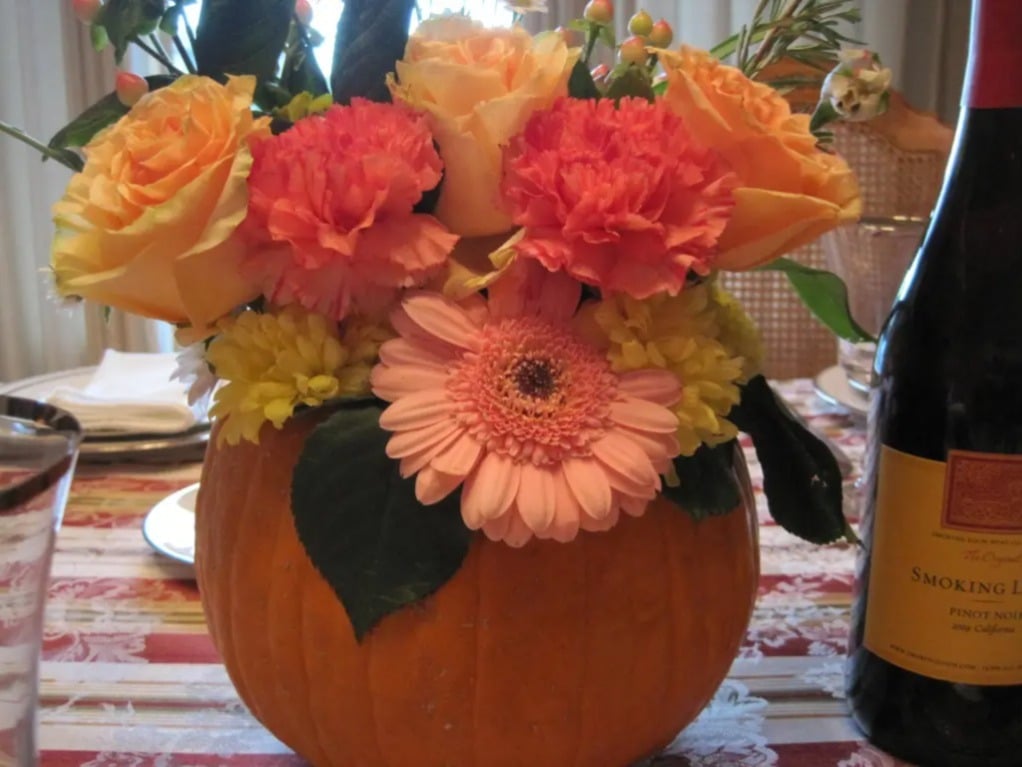 GATHER THE FOLLOWING ITEMS
Here's what you'll need to make a pumpkin centerpiece:
small or mini fresh pumpkins
floral foam (I bought the block size)
flowers – your favorite variety with strong stems like roses, carnations, mums, sunflowers, marigolds.
sharp knife
scissors to cut flowers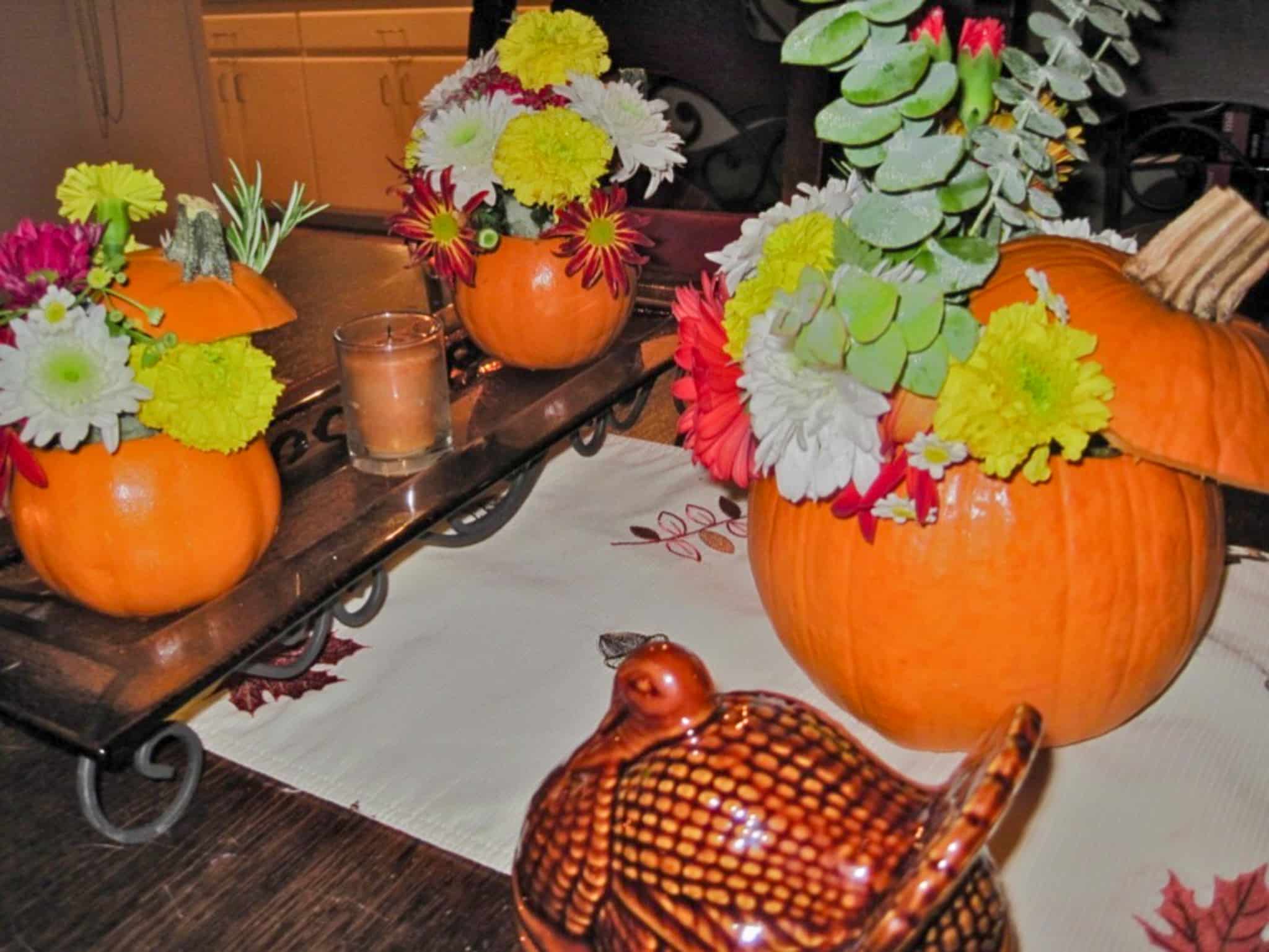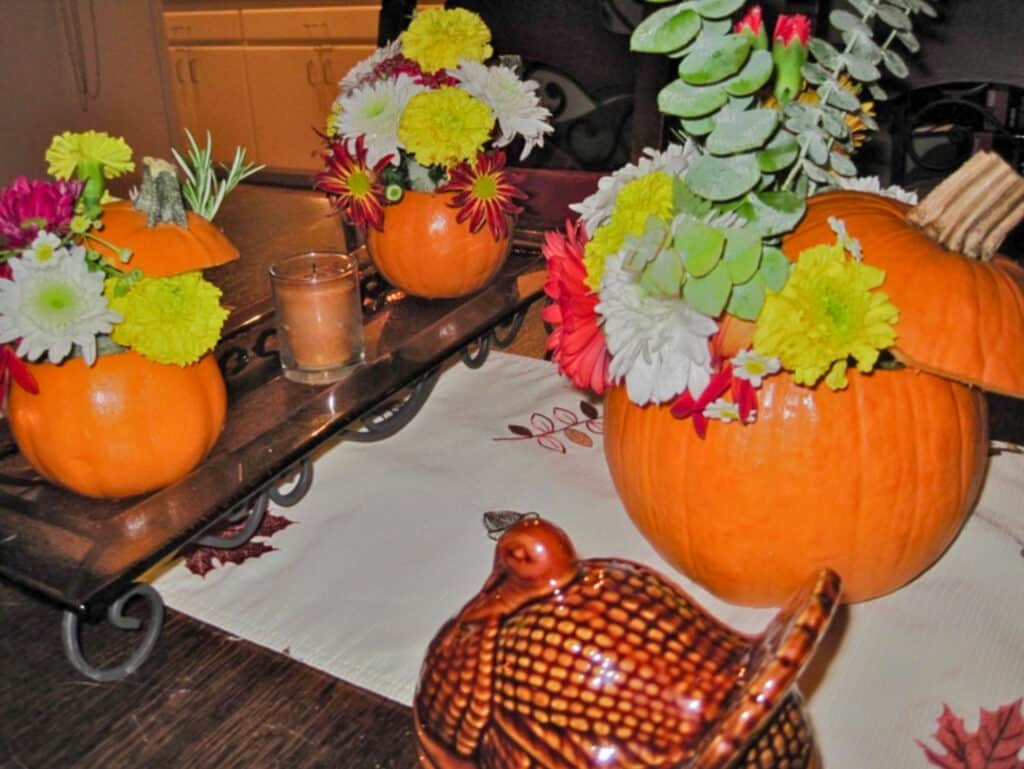 STEPS TO MAKE YOUR OWN PUMPKIN CENTERPIECE
STEP 1: PREPARE THE FLORAL FOAM
Soak your floral foam in water for about 20-30 minutes. Make sure you buy the foam that will absorb water if you plan on using fresh flowers. I mistakingly bought the wrong type!
STEP 2: CLEAN THE PUMPKIN
Wash and dry the outside of the pumpkin removing any dirt or grime. Then clean out the inside of he pumpkin by gutting and removing all the seeds.
With a sharp knife cut the top off of the pumpkin. Ensure the opening is as wide as you prefer, but still maintain the round shape of the pumpkin.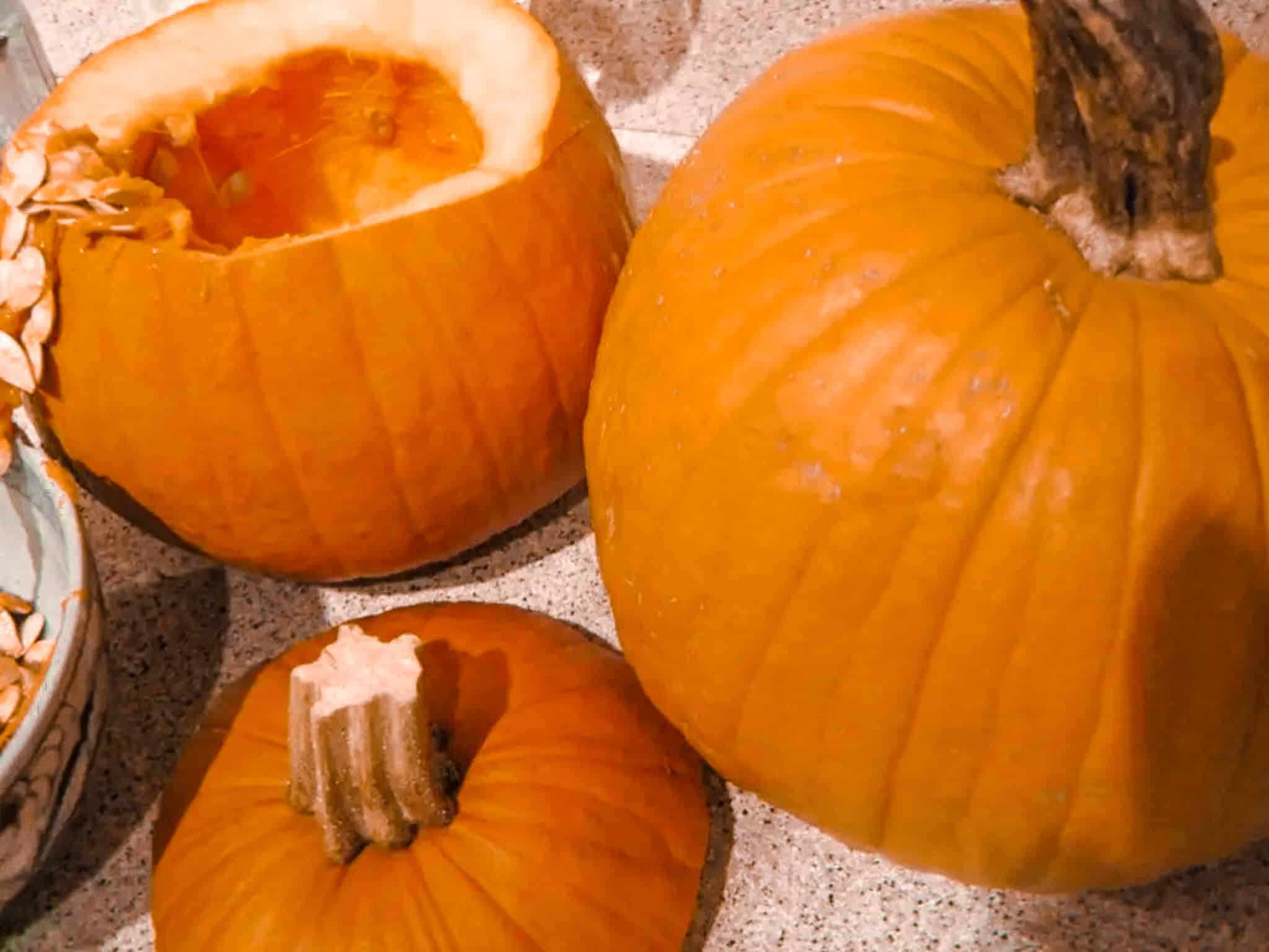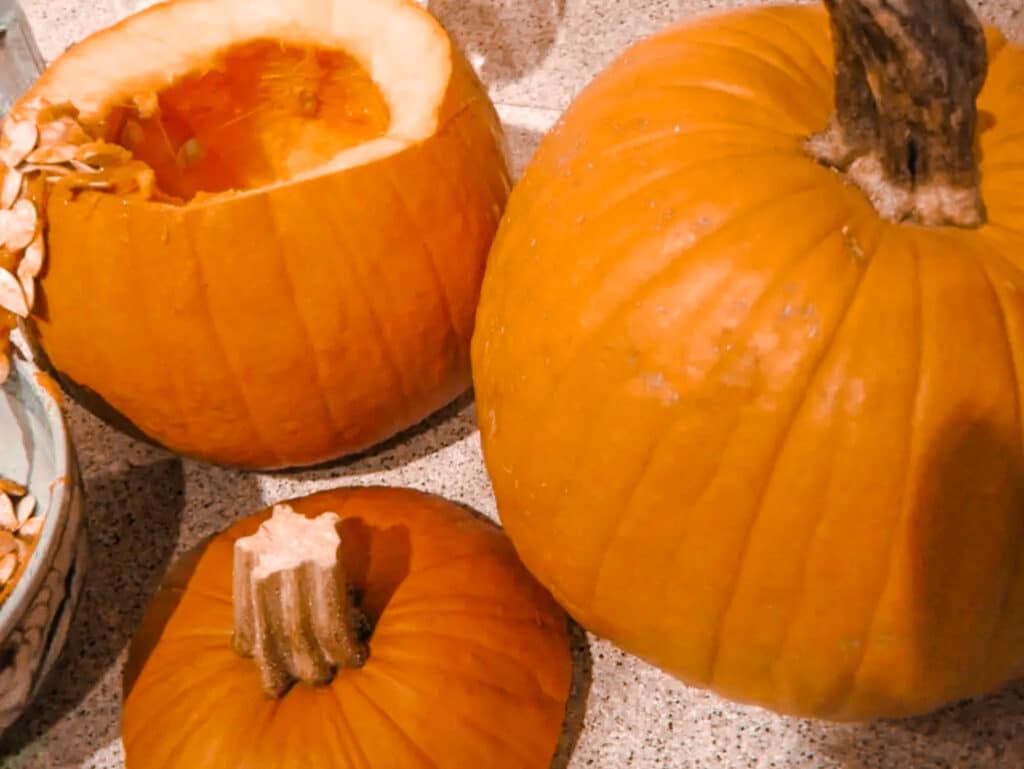 STEP 3: ARRANGE FLOWERS
After the inside of the pumpkin is clean, place the water soaked foam in the pumpkin. It may be necessary to cut the foam so that it fits snuggly in the pumpkin.
Next, pick your flowers. Some of mine came from potted plants from my yard, and I also bought some from my local farmer's market.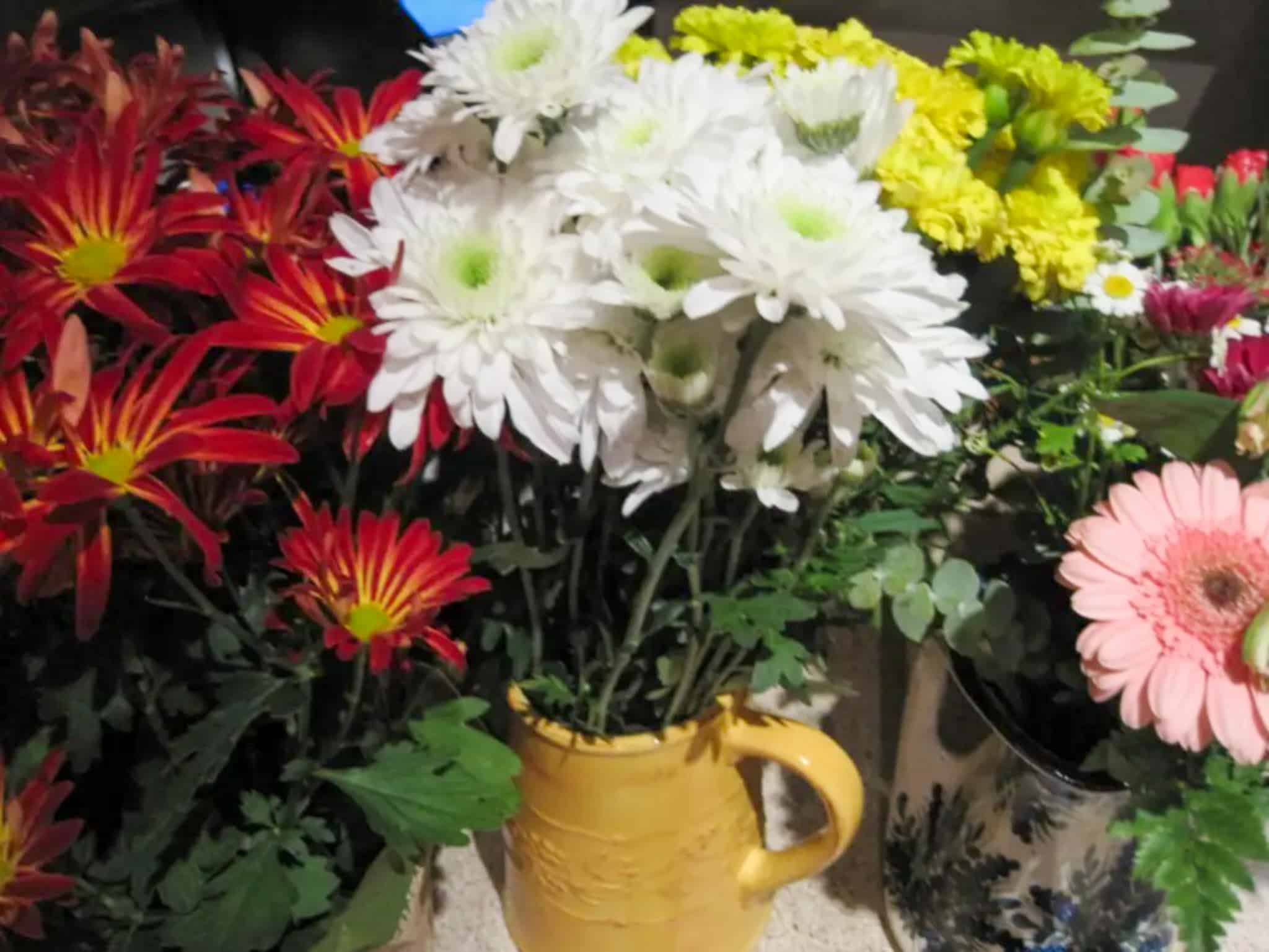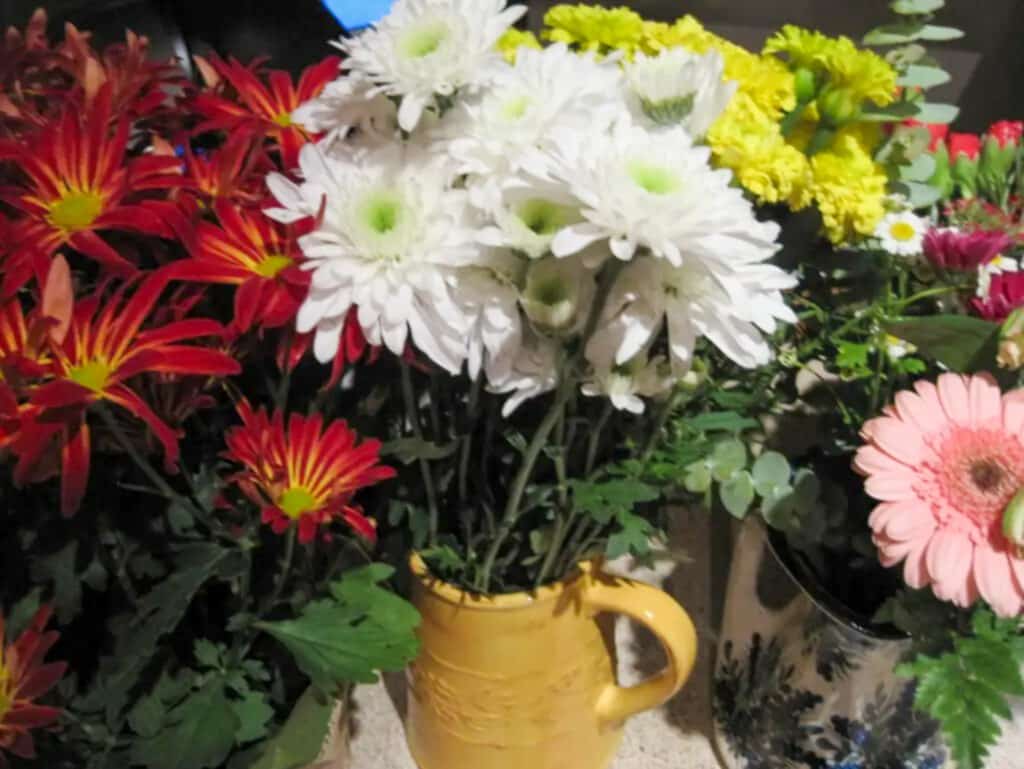 One by one, clip a flower and gently push into the floral foam. Add some greenery if you like.
STEP 4: ATTACH THE TOP WITH THE STEM
You may want to attache the pumpkin's little head back onto the pumpkin. To do this attach the pumpkin top with a couple of bamboo skewers. Place the sharp side of the bamboo skewer into the top and secure the flat side into the foam.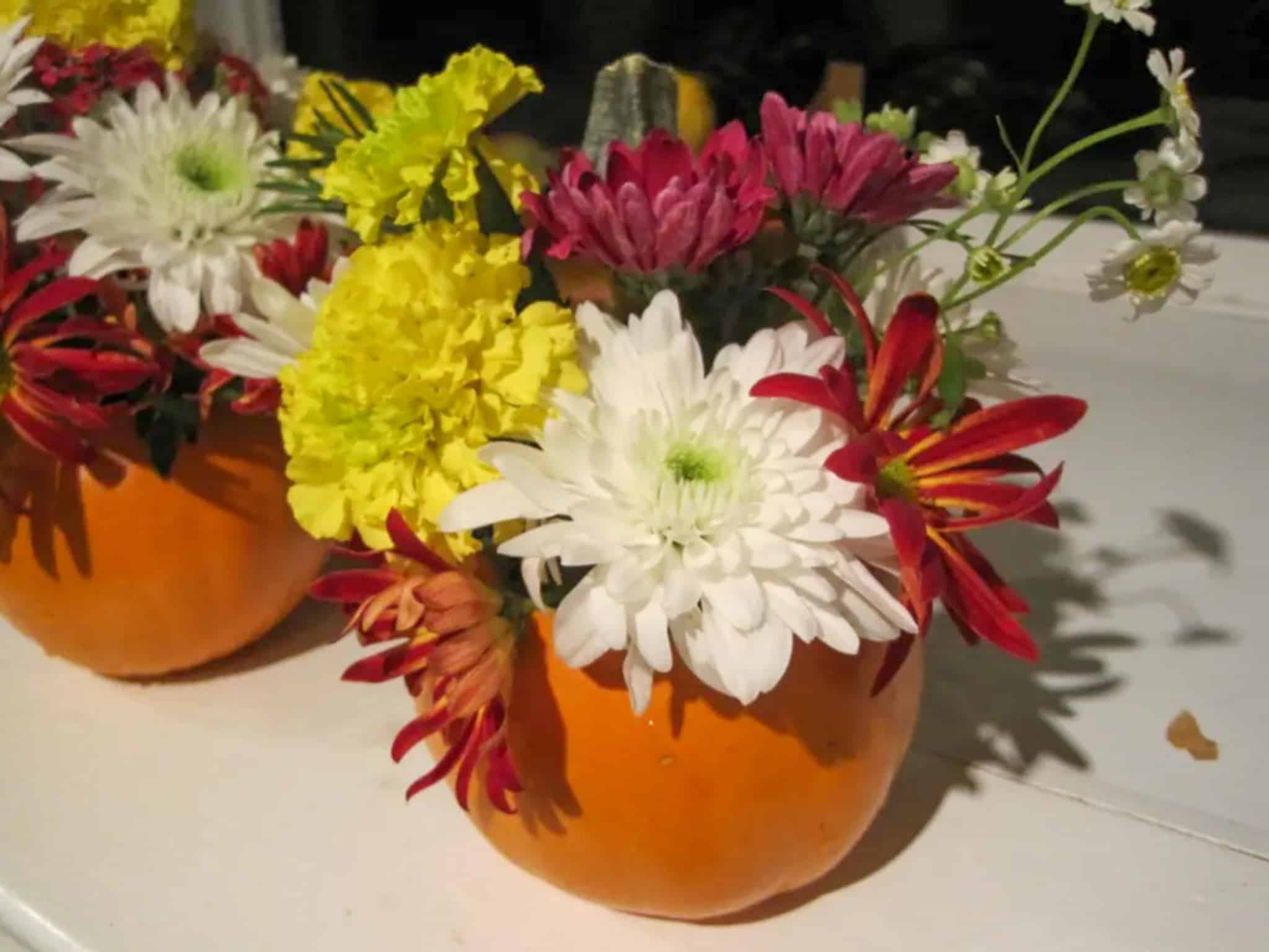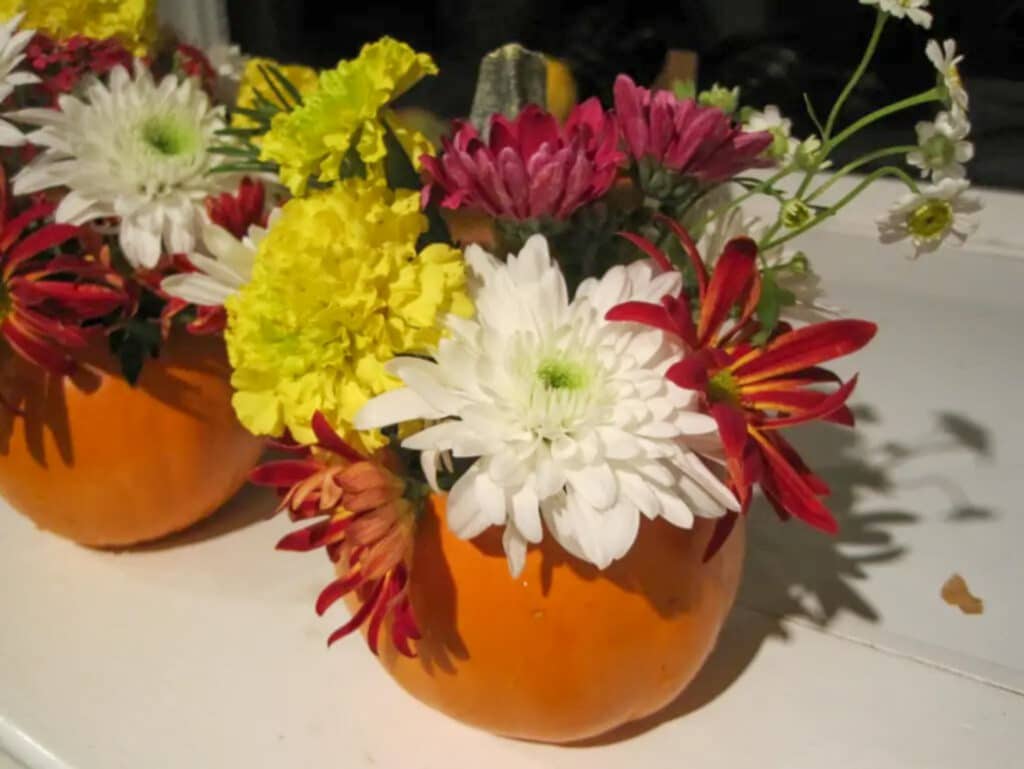 DISPLAYING A PUMPKIN CENTERPIECE
Once the flowers are arranged place your pumpkin centerpiece on display. Place the pumpkin right on the table or on a sturdy plate or trivet before placing on the table.
HOW LONG WITH A PUMPKIN FLORAL CENTERPIECE LAST?
A fresh carved pumpkin will last between 5-10 days. Check the foam to make sure it is still moist. If needed, add some water 1/4 up at a time every 3 days.
MORE DIY IDEAS
If you love getting creative then be sure to check out these do it yourself ideas too!