Crab stuffed mushrooms with cheese are delectable on their own for any occasion, but serve it with some bubbly for a festive touch!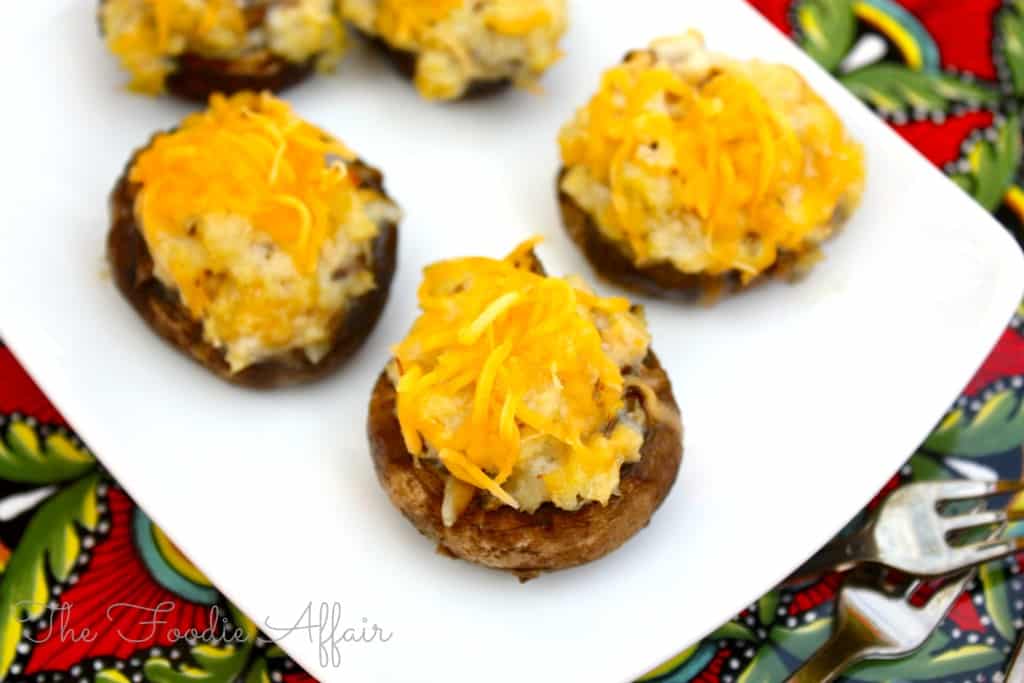 New Year's Eve was a quiet evening at my house. My poor hubby was feeling under the weather, and kept coughing, sniffling, and felt generally crummy. By 9:00pm I kept telling him to go to bed to rest, but he insisted on ringing in the new year with me! Sweet guy.
I think that we've spent so many years waiting for my kids to make it back home safely on New Year's Eve, I forget to start planning in advance for a festive evening of our own! We need to retrain ourselves 🙂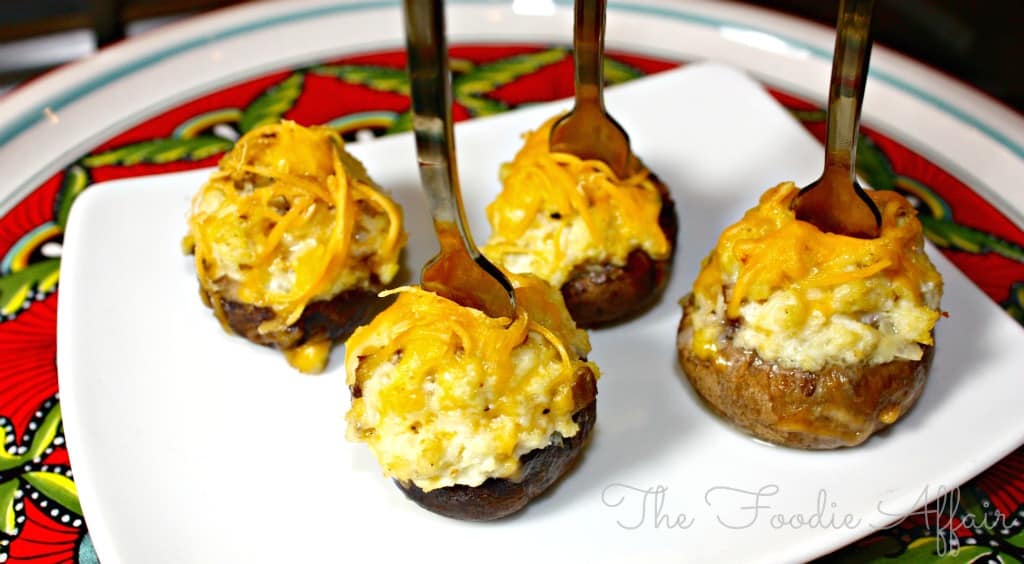 We started the evening in the party mood! We met my daughter and her boyfriend at a local wine tasting bistro called A Taste of Monterey. A lot of visitors are attracted to this particular venue because it has a spectacular ocean view, and comfortable casual seating where you can order a bite to eat while enjoying a glass of wine.
We tasted the featured brands, then order a glass of our favorites, sipping while chatting before "the kids" went off for their evening, and we headed back home.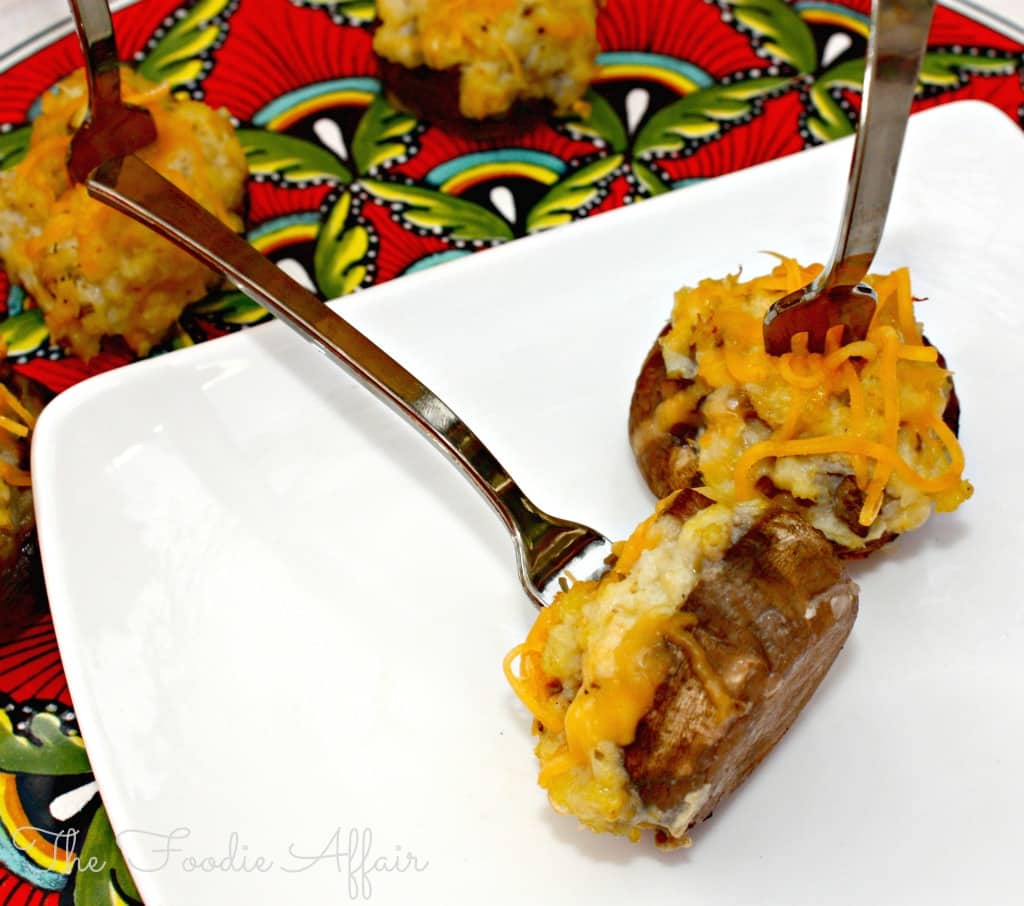 Even though I wasn't happy that my hubby wasn't feeling his best, I was just fine to ditch the heels for slipper socks and hang out on the couch, surfing the different New Year's Eve shows comfortably in my Christmas fleece pajamas.
I think that fact officially makes us old fogies 🙂
I made a few appetizers to munch on, Texas Caviar and these Crab Stuffed Mushrooms, which were more like a meal for the two of us!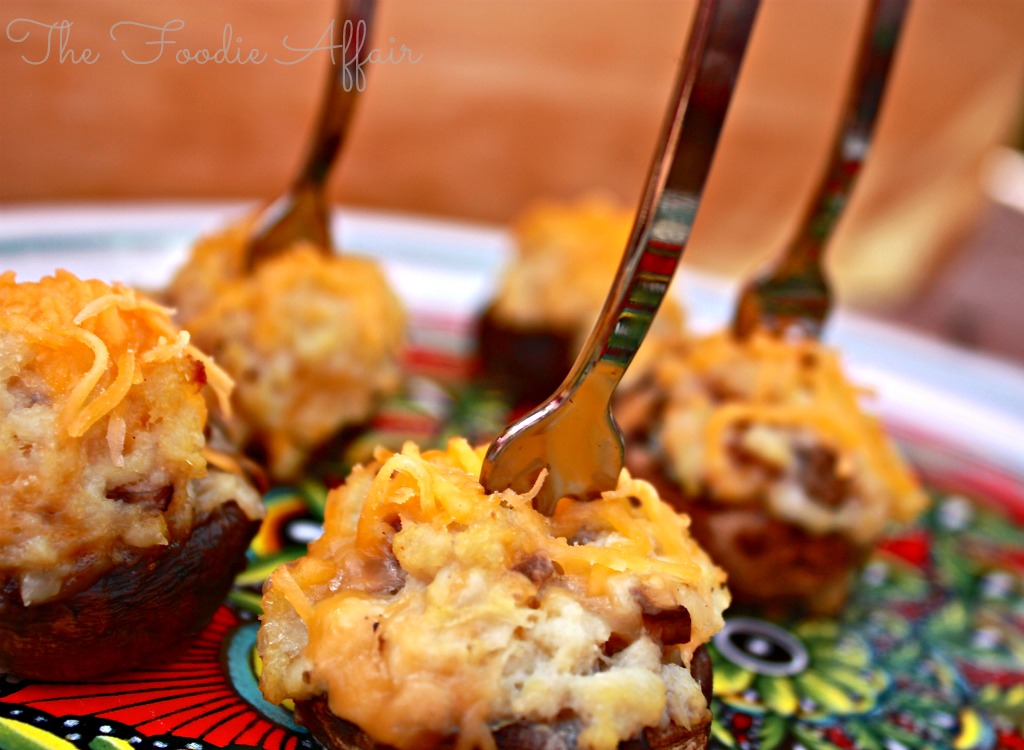 I left out the breadcrumb filler most recipes incorporate in stuffed mushrooms. The succulent crabmeat mixed with cheese, spices were mounted on white and baby bella mushrooms, and then topped with a drizzle of melted butter and more cheese!
Delicious and decadent right out of the oven. Better than any other crab stuffed mushrooms I've eaten at restaurants. No joke!
 Recipe adapted from Food.com.


Yield: 12
Crab and Cheese Stuffed Mushrooms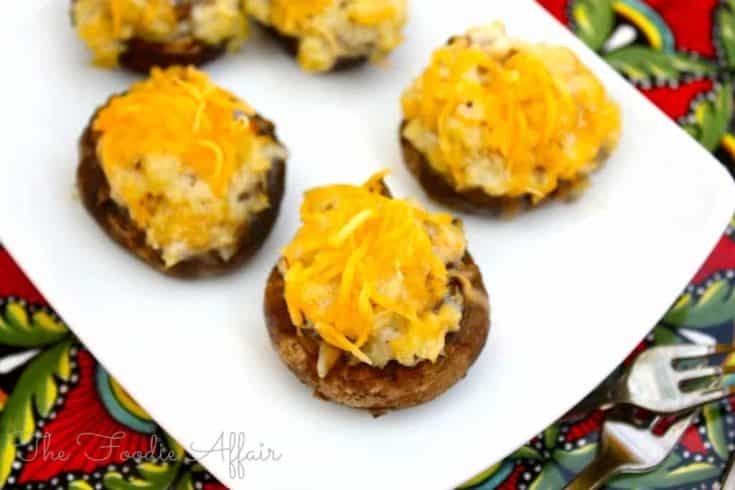 Prep Time 10 minutes

Cook Time 25 minutes

Total Time 35 minutes
Ingredients
2 tablespoons butter at room temperature for baking pan
12 large white and or baby bella mushrooms, cleaned and patted dry
6 ounces crabmeat, flaked
2 tablespoons onions, finely chipped
1/2 teaspoon dry mustard
1/2 cup parmesan cheese, finely shredded
1/2 cup cheddar cheese, sharp and finely shredded
1 teaspoon parsley, chopped
1/8 teaspoon black pepper
1/8 teaspoon red pepper
1/8 teaspoon garlic salt
1 egg, beaten
1 1/2 tablespoons plain Greek yogurt
BUTTER DRIZZLE
1/4 cup melted butter
1/8 teaspoon garlic salt
TOPPING
additional cheddar cheese
Instructions
Preheat oven to 425 degrees. Spray 9" x 13" baking dish with cooking spray and spread 2 tablespoons of butter on the bottom of the pan. Set aside.
Remove stems from mushrooms and cut up 6 to add to filling.
In a medium bowl, mix crabmeat, mushroom stems, onion, mustard, cheeses, parsley, peppers, and garlic salt. Stir in egg and Greek yogurt.
Use a small cookie scoop to mound filling into each mushroom cap.
For butter drizzle, melt butter and garlic salt together. Drizzle over the crab mixture, and top with additional cheese. Bake for 20-25 minutes.