Tender and tasty fresh corn for all your summer cookouts! This delicious Slow Cooker Corn on the Cob is topped with cilanto-lime butter!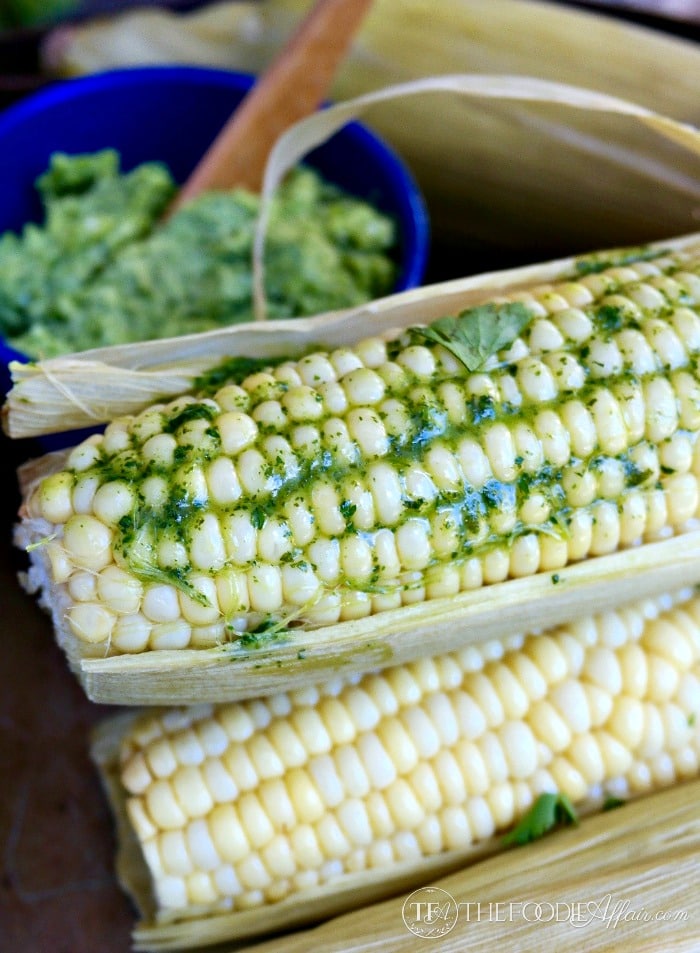 As you start to plan you summer cookouts you need to be first to say that you'll bring corn on the cob to your next gathering! Then break out the slow cooker for the easiest way to prepare fresh corn! No waiting for boiling water to hit a bubbling peak or a steamy kitchen to contend with, and no wrapping each ear in foil! These beauties cooked right in their husks!
I trimmed the ends of the corn to fit in the crockpot and pulled off a few unruly husks and that's it! Put the lid on and let it cook on high for about 2 1/2 hours.
The slow warm heat softens the kernels perfectly, and the husk and silk peels away easily once the ears are cooked. Now all you need to do is decide if you're going to tackle that ear by nibbling it in sections, by rows or in a circular pattern!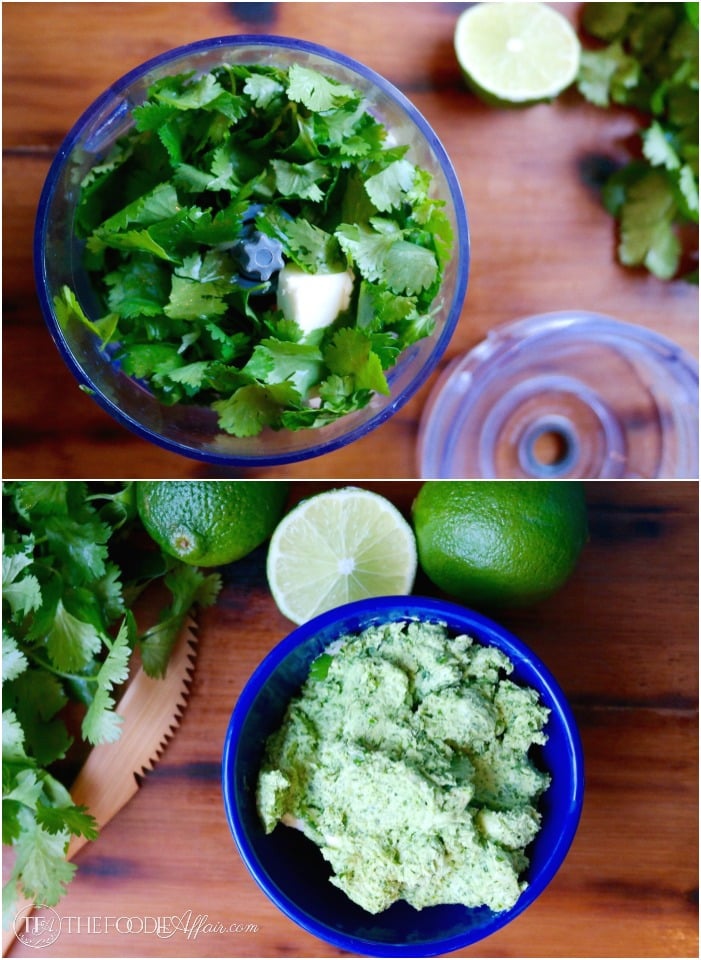 Lather you corn with plain butter or try this tasty cilantro-lime butter! Top slices of french bread with this butter too! It's soooo good!
With the extra bread be sure to make this bread pudding!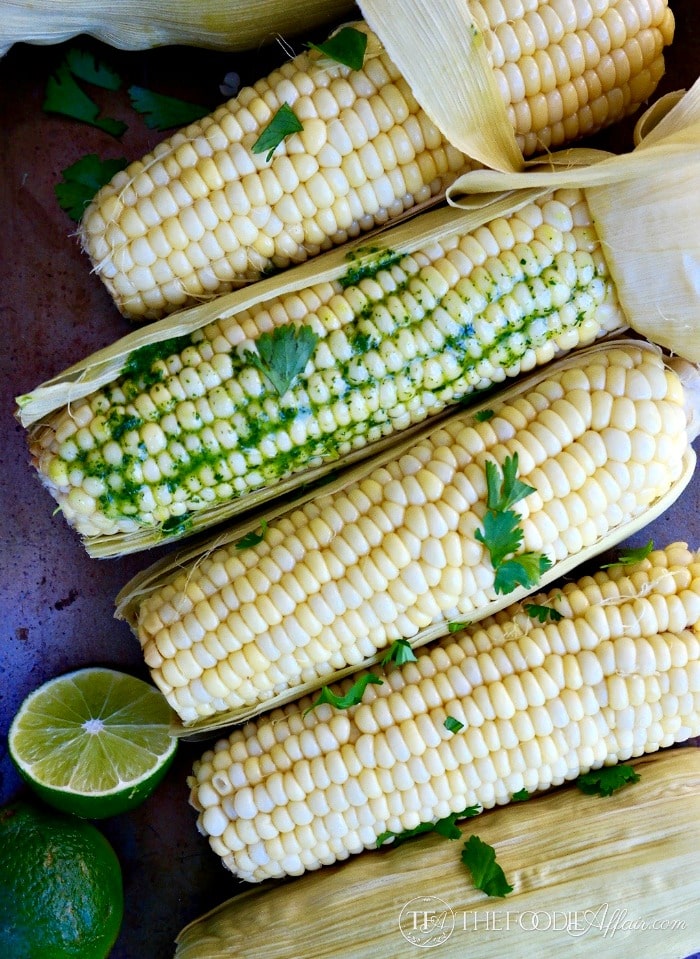 Yield: 6
Slow Cooker Corn on the Cob
Prep Time 5 minutes

Cook Time 5 hours

Total Time 5 hours 5 minutes
Ingredients
5-6 corn in husks
CILANTRO BUTTER
1/2 cup unsalted butter
1 cup cilantro leaves
1/2 lime juiced
kosher salt and pepper to taste
Instructions
Trim ends of corn and place in slow cooker. Cover and cook on high for 2 1/2 hours or low for 5 hours. Remove husk and enjoy with cilantro butter.
CILANTRO BUTTER
In a food processor or blender place diced butter with cilantro and lime juice. Pulse until smooth. Add salt and pepper to taste.