Shrimp in Coconut Sauce with cilantro and tomatoes! This creamy coconut shrimp dish has a slightly spicy bite to it and is ready in under 30 minutes!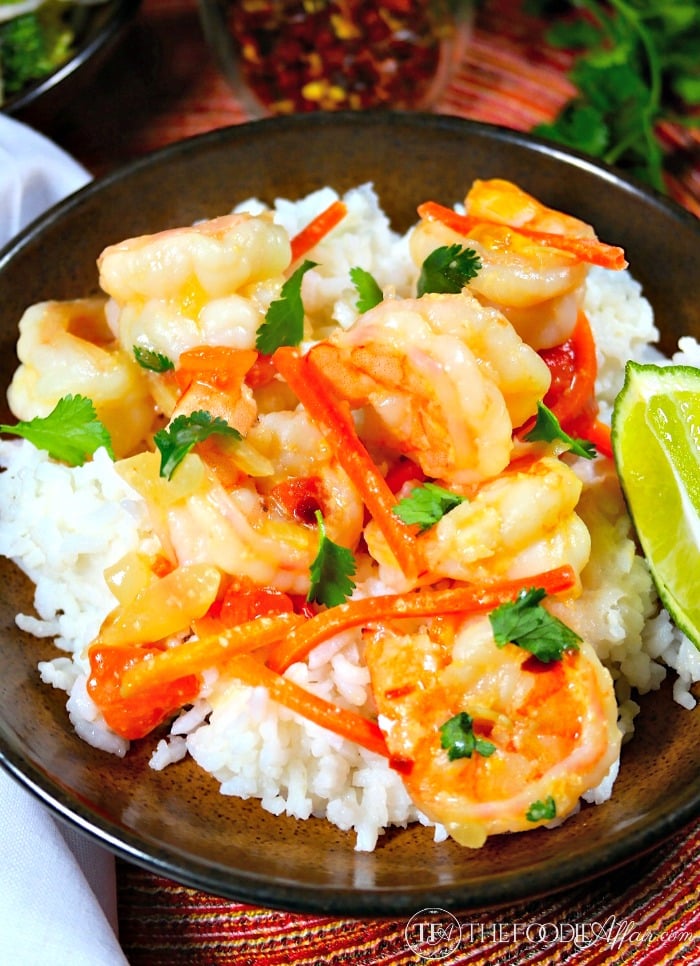 Shrimp in Coconut Sauce
The Lunar New Year is next week, and if you like to celebrate all traditions, then the Chinese New Year is a festive gala you'll want to participate in!
I'm envious if you are lucky enough to join in on a family celebration with a variety of Chinese foods or happen to be in an area where the festival is in full swing!
Don't let the lack of invitations keep you from participating in your own fun, even if your menu isn't customary Chinese food.
This Shrimp in Coconut Sauce was inspired by Thai meal that Alan and I enjoyed at a restaurant. Thai cuisine is a blend of Asian traditions, so we can let this dish pass for Chinese food, ya think?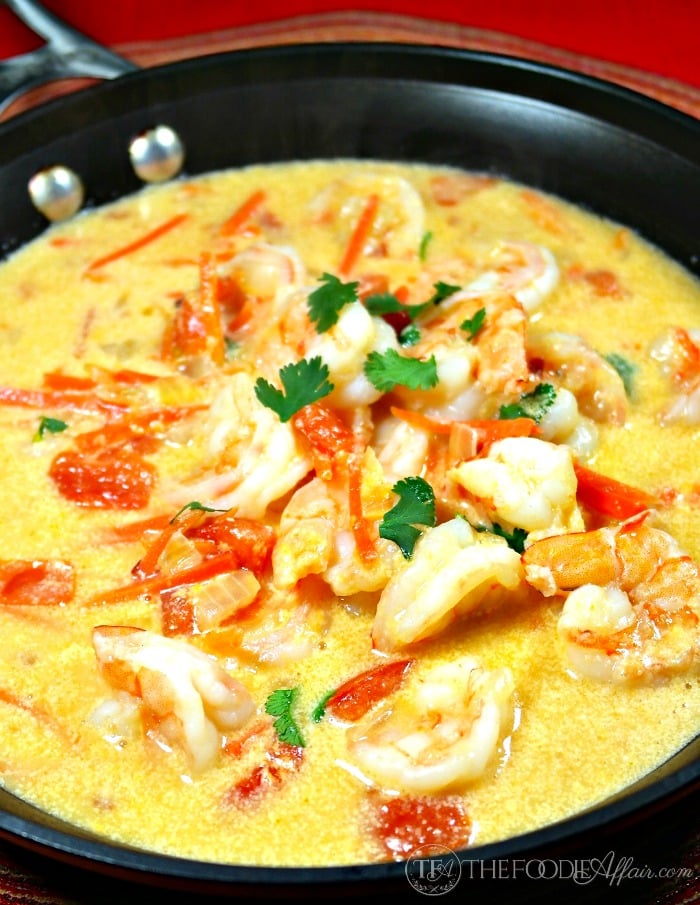 Creamy Coconut Shrimp
This dish is the Asian version of comfort food! Super delicious sauce that you will want to slurp it up with a spoon!
Also, this meal is a one pan skillet, which makes the cooking speedy, especially when you have some help with the deveining and cleaning of the shrimp.
I sautéed the onion and cooked the rice, while Alan prepared the shrimp.
In addition, I soaked my sticky rice in advance, so all I had to do was pop it in the microwave for 6 minutes while cooking the shrimp.
For low carb followers, this dish is delicious with this easy cauliflower fried rice.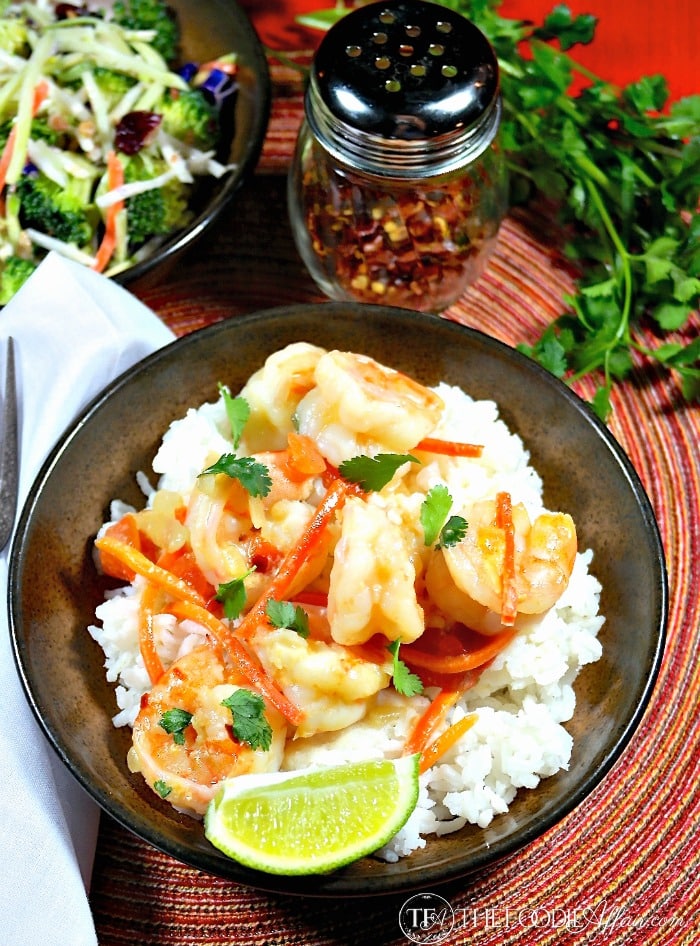 Can you use frozen shrimp?
Absolutely! Fresh shrimp was used for this recipe, but with advance preparation frozen shrimp can be used as well.
Follow these methods to defrost frozen shrimp:
Gently place frozen shrimp in a large bowl and submerge in cold water for about 15 minutes, then drain in a colander.
Put frozen shrimp in a bowl in the refrigerator and cover. Before preparing dish, drain shrimp in a colander.
Looking for some more Asian inspired 30 minute recipes?
Asian Lettuce Wraps – Eat like burrito, but unlike wrapping the filling in a thick hearty tortilla, you use soft pliable lettuce.
Sweet and Sour Pork – Delicious healthier version of this classic meal.
Baked Pomegranate Glazed Salmon – flaky and succulent fish recipe slathered in an easy sweet, savory, spicy pomegranate molasses orange glaze.
Kung Pau Chicken – Stir-fried chicken with a flavorful spicy sauce topped with peanuts.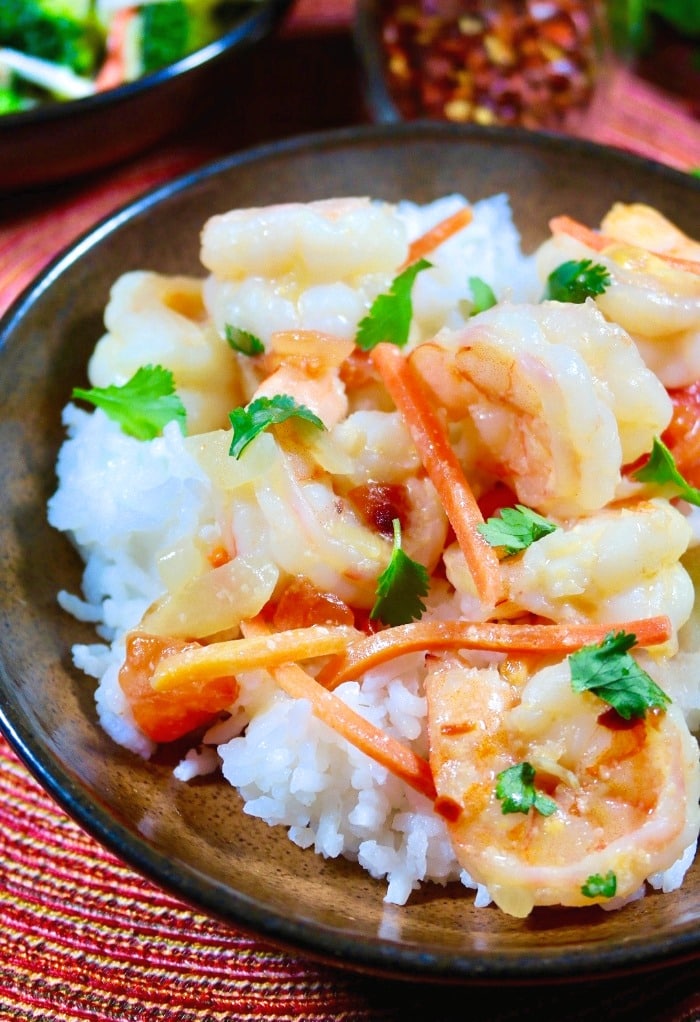 You also might like these shrimp recipes!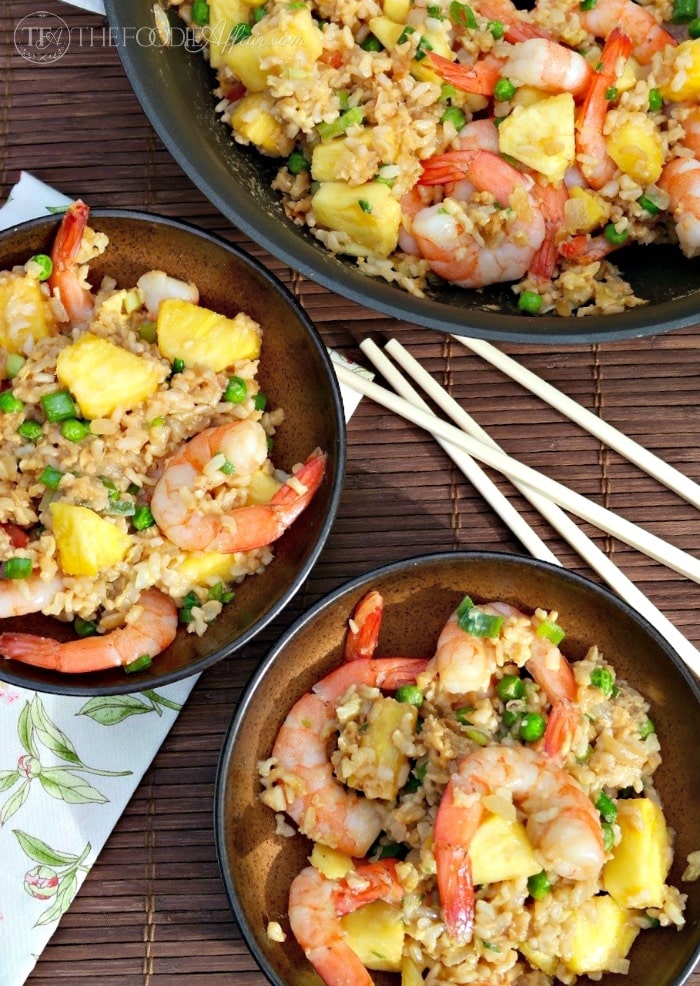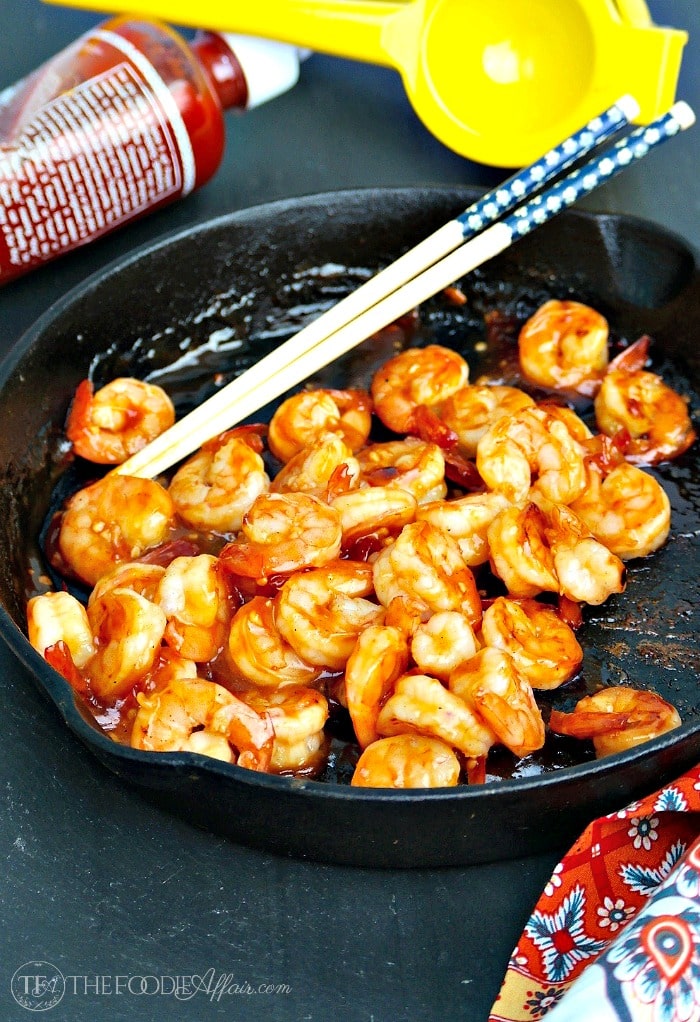 Shrimp in Coconut Sauce
Author:
Prep time:
Cook time:
Total time:
Ingredients
1 pound Shrimp, shelled and deveined
2 tablespoons oil (olive, avocado or canola)
1/2 medium onion, chopped
1 cup matchstick carrots
1 garlic clove, chopped
1 teaspoon red chile flakes
1 can (15 ounce) coconut milk – I used light
1 large tomato, diced
cilantro for garnishing and sticky rice (optional)
Instructions
Over medium high heat, heat oil in a large skillet. Cook onion and carrot together until onion is translucent and fragrant. Stir in garlic and chile flakes and cook for about 30 seconds. Add coconut milk, diced tomatoes and shrimp. Simmer until shrimp is cooked (light pink in color for about 4-5 minutes).
Spoon over rice and garnish with cilantro.