Spicy tequila shrimp marinaded in fresh lime juice, honey, hot sauce and blanco tequila! This simple dish is delicious over rice, pasta or served as an appetizer!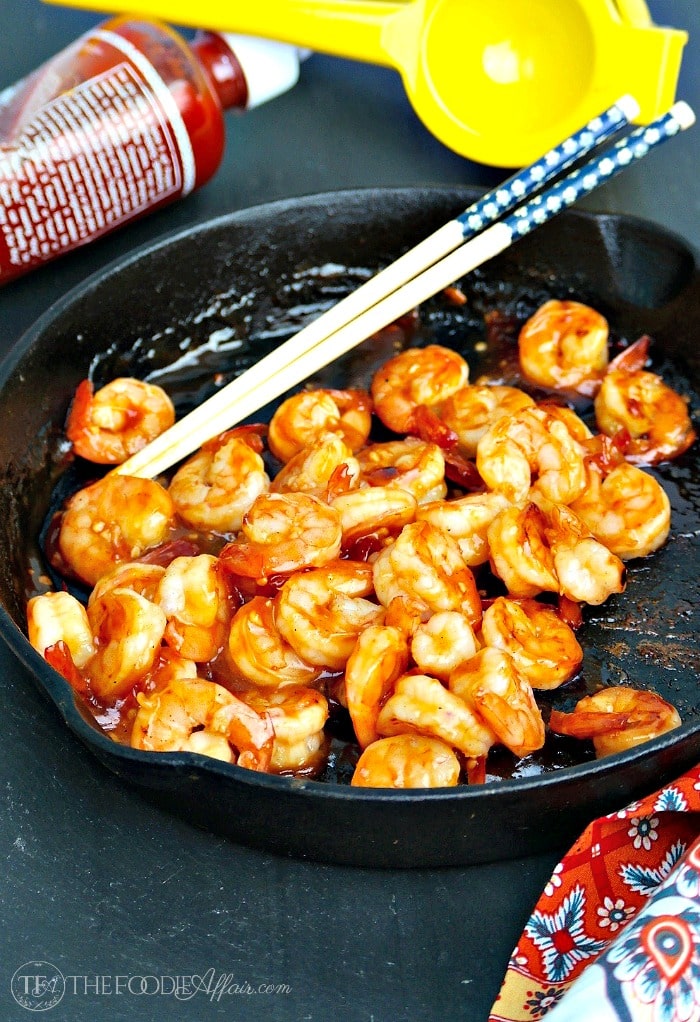 I promised to share this shrimp recipe when I made Cauliflower Fried "Rice", but found that when you make shrimp it comes together in no time at all and smells delicious while cooking.  I couldn't bare make my family wait for photos before eating, so we ate perfectly warmed shrimp, and I hoped that there would be leftovers for photos later.
Nope. No way! We devoured every single Spicy Tequila Shrimp and even licked our fingers! So of course I had to make this dish a second time!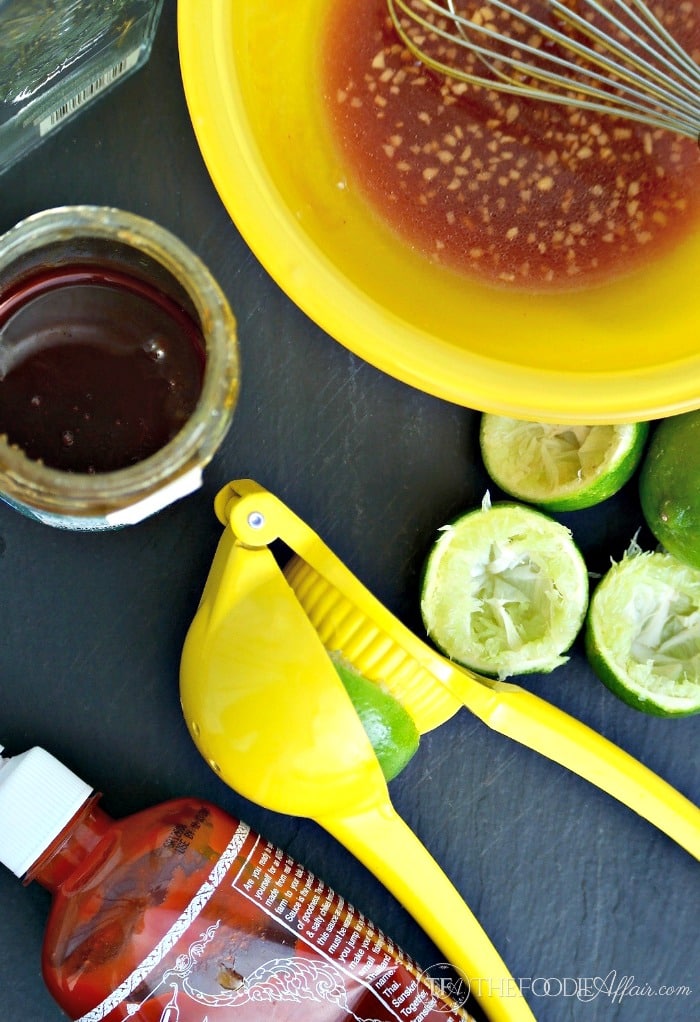 You become a different person when you are carrying a hot cast iron pan from one room to the next. Besides being hella heavy, it's crazy hot and can be dangerous if it drops, so I had to work fast to get a couple of photos. I definitely was in fierce, focused, and I WILL get a shot mode!
I think I scared our cats and dog when I yelled at them to get out of my way, and that they better not walk in my foot path… I may have been a little LOUD. Probably ear-piercing enough to scare the neighbors too! haha!
This Spicy Tequila Shrimp dish is worth the photo raucous! This is a delicious main meal and also can be served as an appetizer. I found the fusion of Asian flavors with the hot sauce and bold notes from the Mexican tequila quite complimentary! The honey also plays nicely as it isn't over powering with sweetness and cools the heat to a flavorful mix.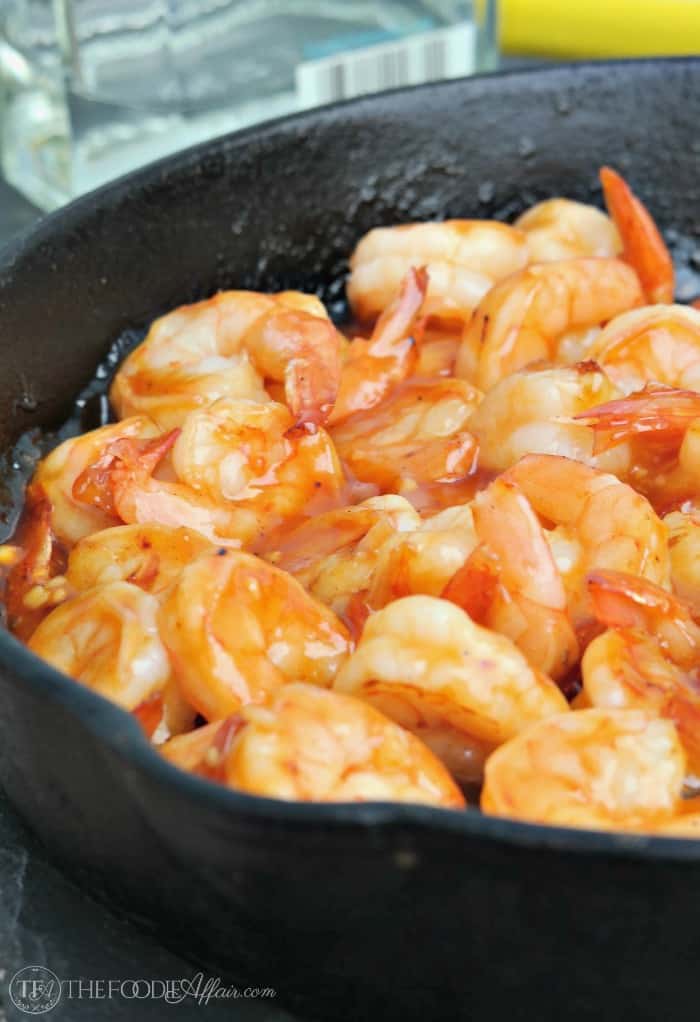 Yield: 4
Spicy Tequila Shrimp
Prep Time 30 minutes

Cook Time 5 minutes

Total Time 35 minutes
Ingredients
1 pound shrimp, cleaned and deveined
1/4 cup Blanco Tequila
3 tablespoons fresh lime juice (about 2 limes)
4 tablespoons honey
1-2 (adjust to your preference) hot sauce like Sriracha
2 cloves garlic, chopped
1 tablespoon olive oil for marinade,
1/2 tablespoon olive oil for skillet
1 tablespoon corn starch
Instructions
In a medium bowl whisk together tequila, lime juice, honey, hot sauce, garlic and olive oil until smooth.
Add shrimp to the bowl and fold to coat. Cover and put in the refrigerator for 20-25 minutes.
Heat oil in a skillet over medium-high heat. With tongs gently remove the shrimp from the marinade and place shrimp on hot skillet (don't over crowd pan and cook in batches if necessary). Cook for one minute and then flip and cook for another minute.
Remove the cooked shrimp and set aside. In a small bowl whisk together 1 tablespoon of marinade with the corn starch to make a slurry.
Pour remaining marinade in the skillet and heat for about 2-3 minutes. Add the slurry to thicken the sauce cooking for another 2-3 minutes. Fold shrimp back into skillet to heat and serve immediately.