Pomegranate Glazed Salmon Salad and a new kitchen!
Pacific Grove, CA where I live is little town filled with a mix of cute historic cottage homes, and older homes, like mine (est. 1964), which means we are in perpetual update mode! Over the years we've added carpet, bamboo flooring, new windows, fixtures, lighting, and now I can finally add to our never ending list, an updated kitchen!!
My kitchen came with dark blue painted cabinets. I like the color blue, but not so much to be the focus of my kitchen. Right away I repainted the cabinets a cream color, then played with a crackle finish. I made do, and it wasn't horrible (well, you be the judge), but an update was overdue.
We had a half dozen folks give us ideas and quotes over the years as we searched for the most affordable option. One guy wanted to repaint and add a border (below is the sample he provided us), which was not impressive especially since he never followed up with an estimate. Another suggested stripping the paint to reveal the wood, but that would end up costing quite a bit in labor hours. After years of hemming and hawing, we are on day three of replacing them all!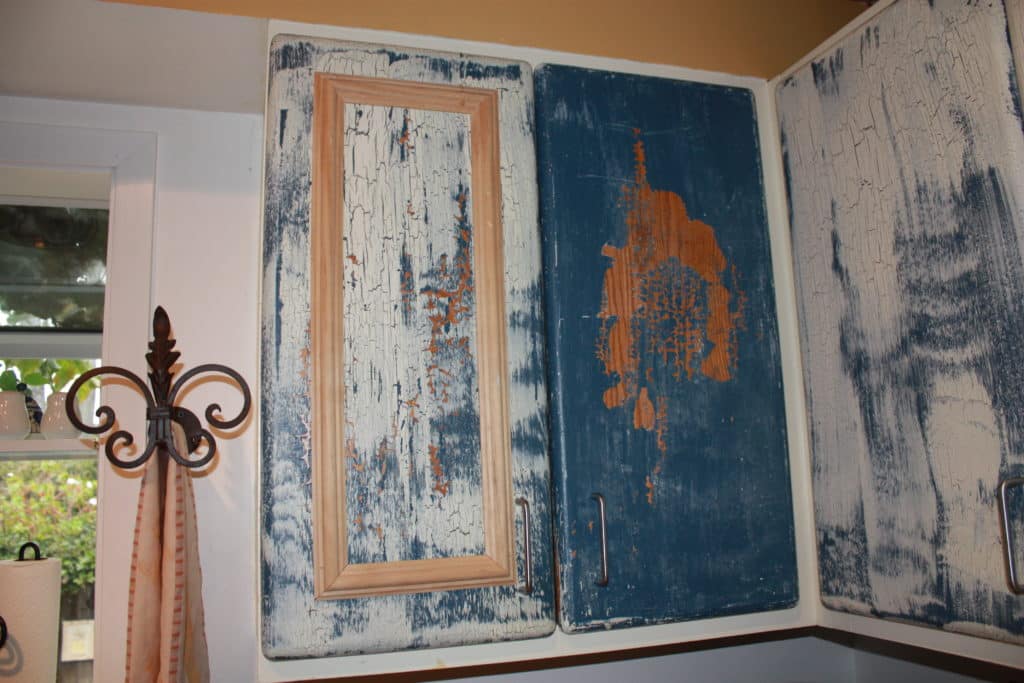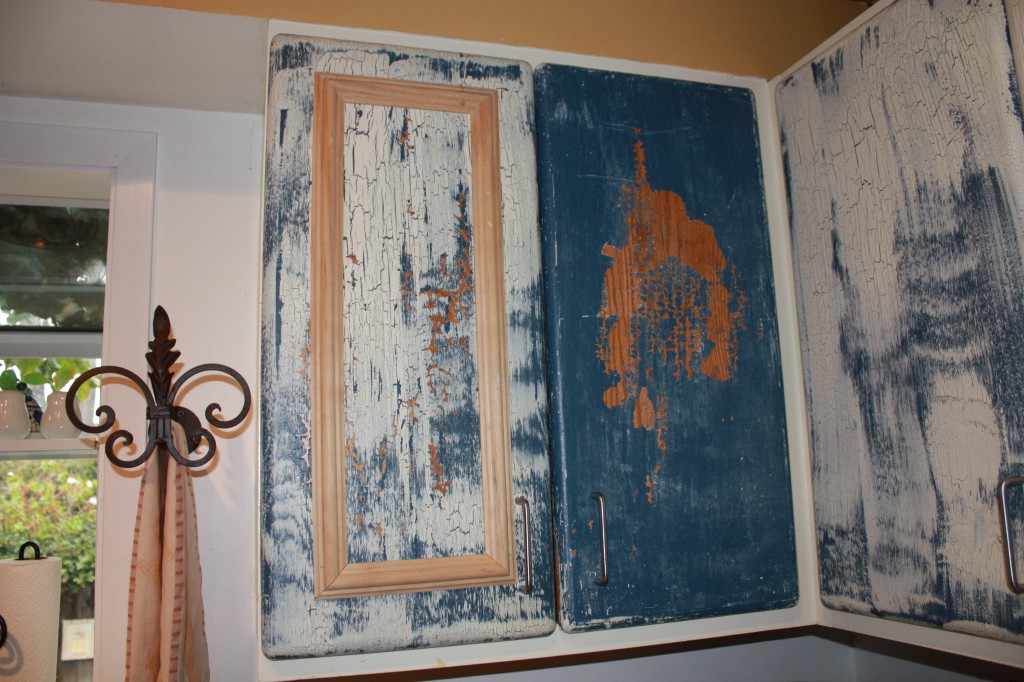 We had to unload everything in the cabinets; all food items and dishes are now in a walk in pantry, also known as our daughter's room.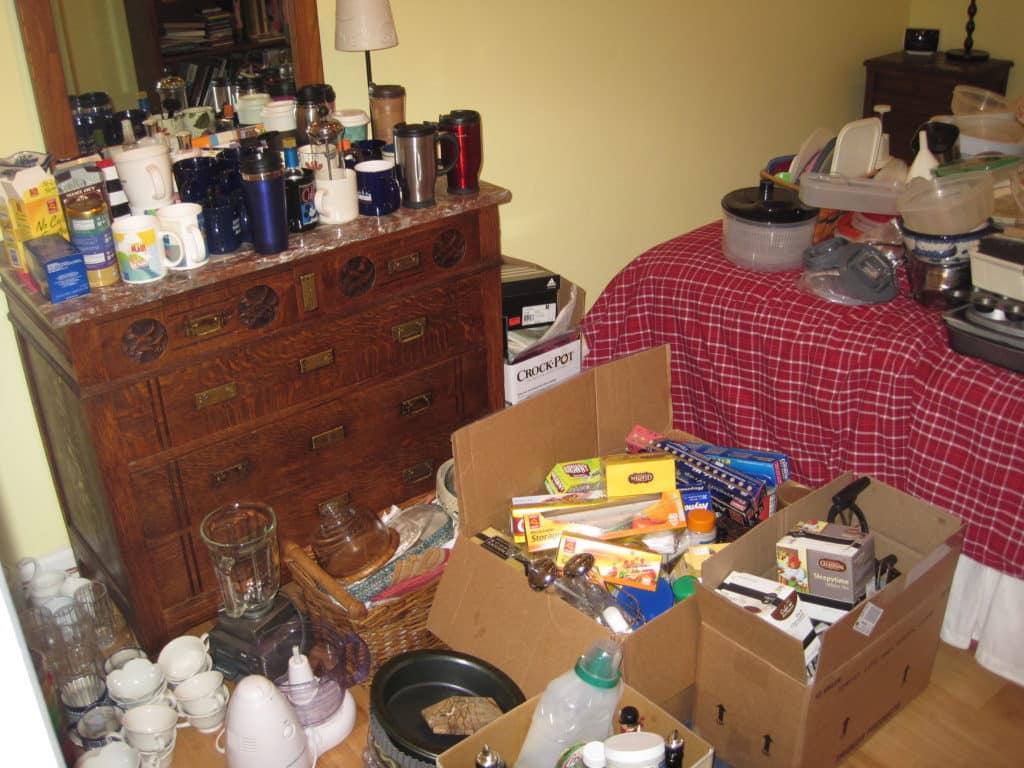 Knowing that during the next week and a half we would be eating sandwiches, microwaved foods, and take-out, I wanted something healthy our last evening that I had full access to the kitchen.
The dish that I saw from I Am Simply Tia, a Pomegranate Glazed Salmon meal that Tia provided for Perks of Cancer as a guest blogger came instantly to mind. Please read that entire entry, it's an awesome post.
I decided to change it up by serving the salmon on a bed of mixed spring salad greens, adding candied walnuts and gorgonzola cheese.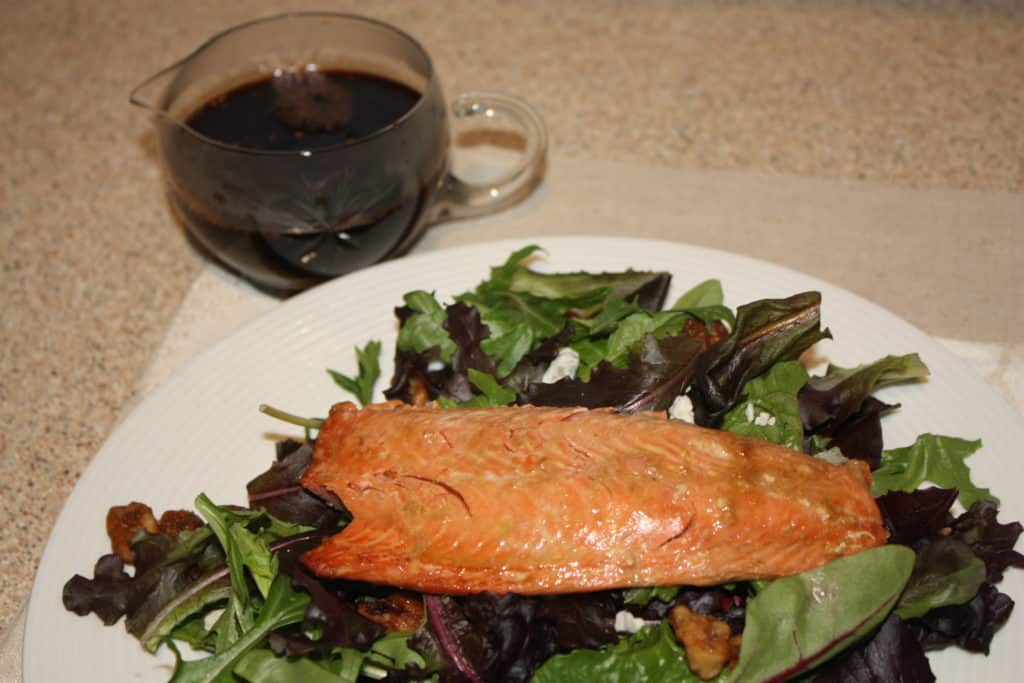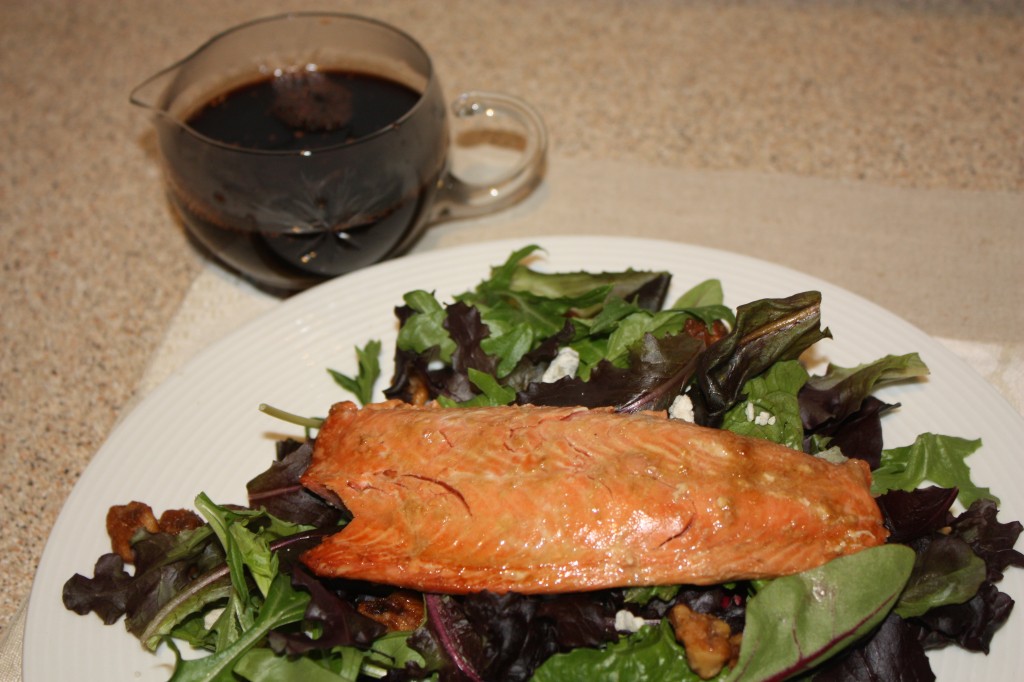 I followed the marinade exactly. Oh how I love the fresh ginger and garlic combination. I was so anxious to get this plated up, I didn't marinade the fish for the full hour as recommended, so I cooked it in the sauce to infuse the flavors while cooking.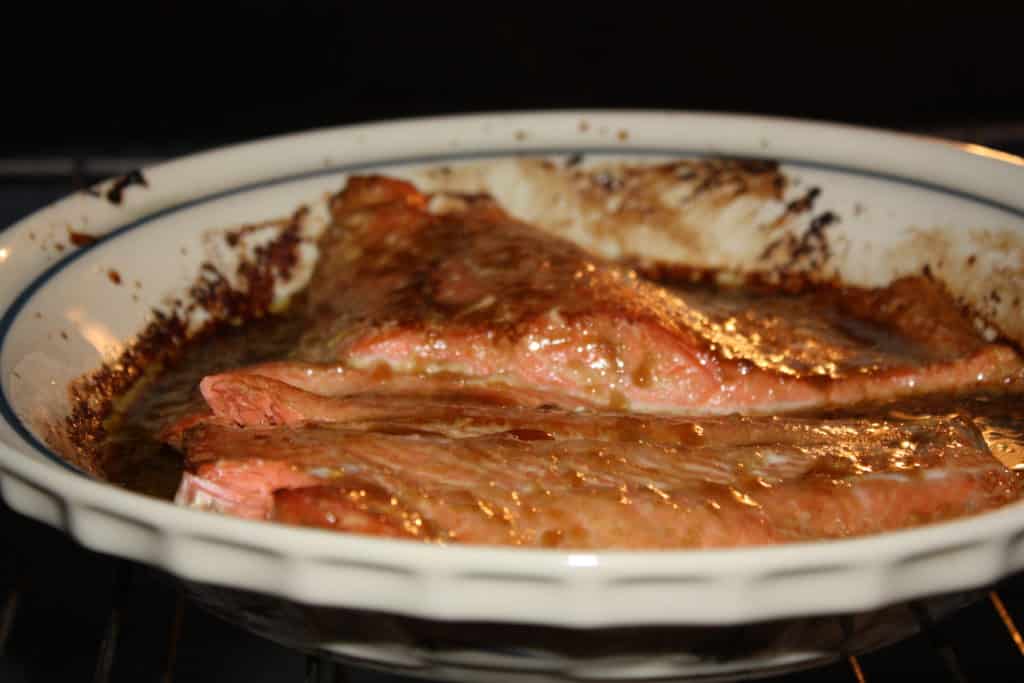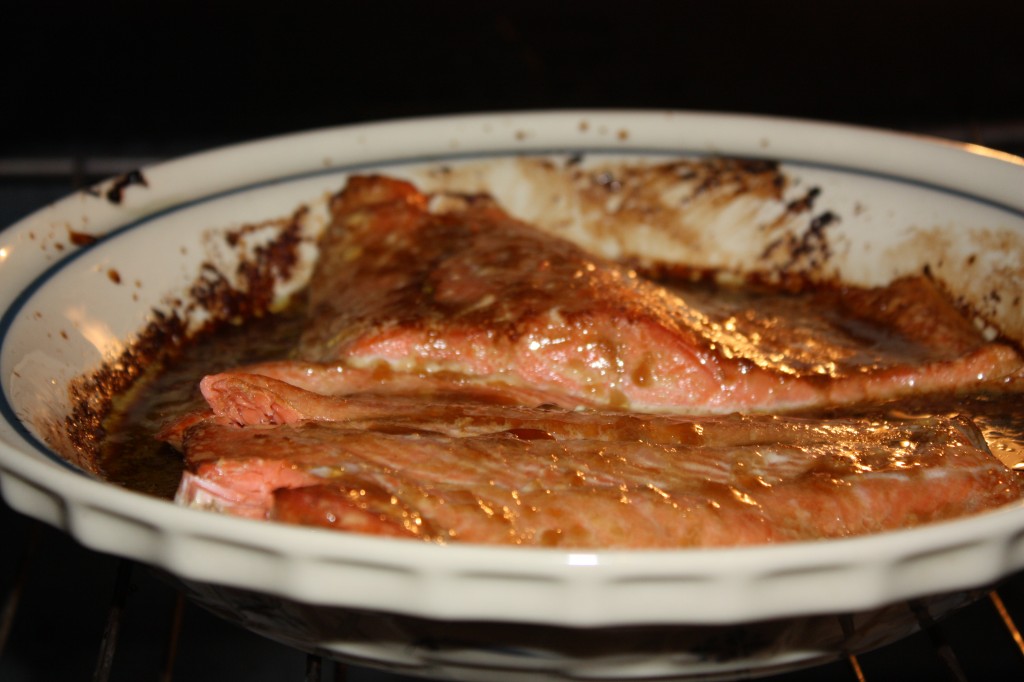 I savored this healthy meal!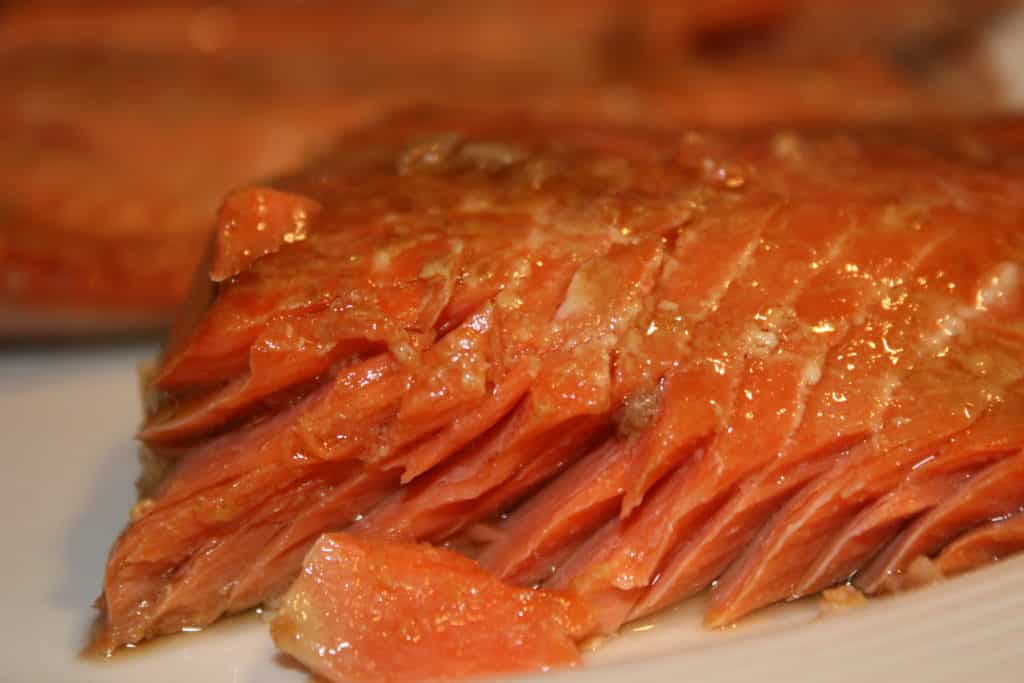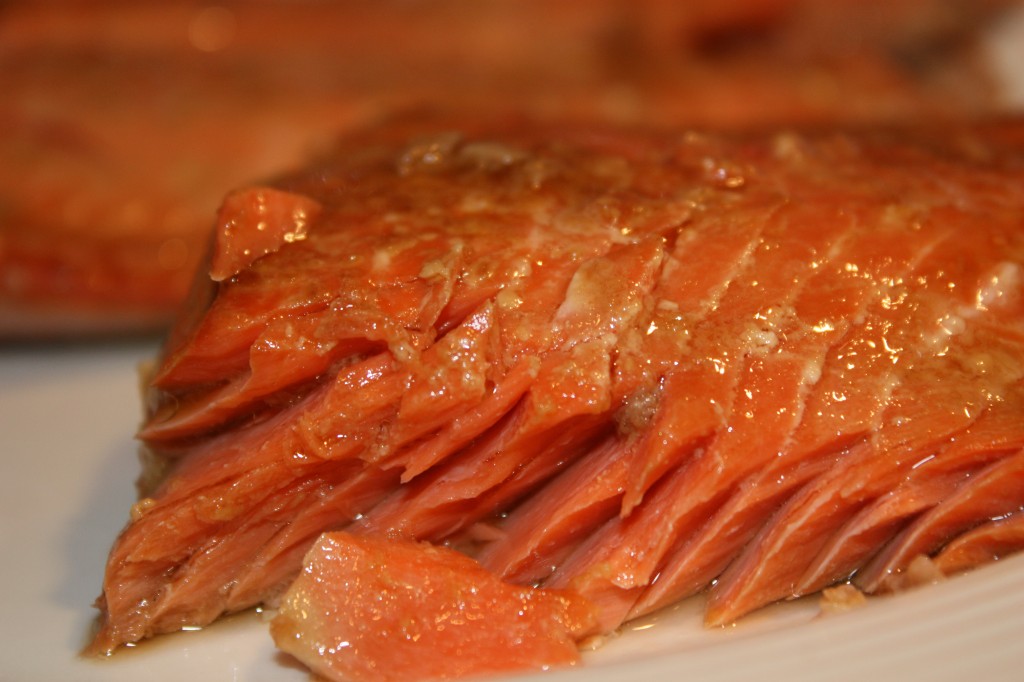 Pomegranate Glazed Salmon Salad
2 salmon filets
Spring salad mix of your choice
candied walnuts
gorgonzola cheese
The glaze is my salad dressing. I doubled the original recipe, and added a little sugar.
For the dressing:
4 tbsp soy sauce (I used reduced salt)
2 garlic clove, minced
2 tsp finely grated fresh ginger
1 cup pomegranate juice
3 Tablespoons of sugar (your choice, I used brown) Not in original recipe
Simmer all ingredients on medium-high until reduced to about a 1/2 cup. Let cool before tossing it in your salad greens, or just pour enough to cover the salmon.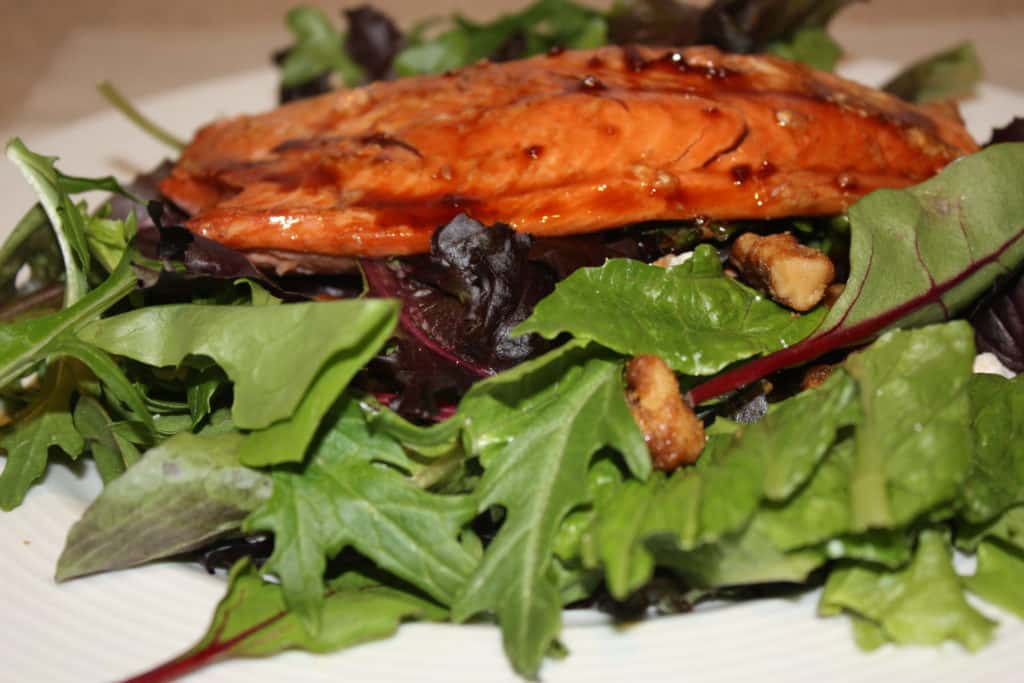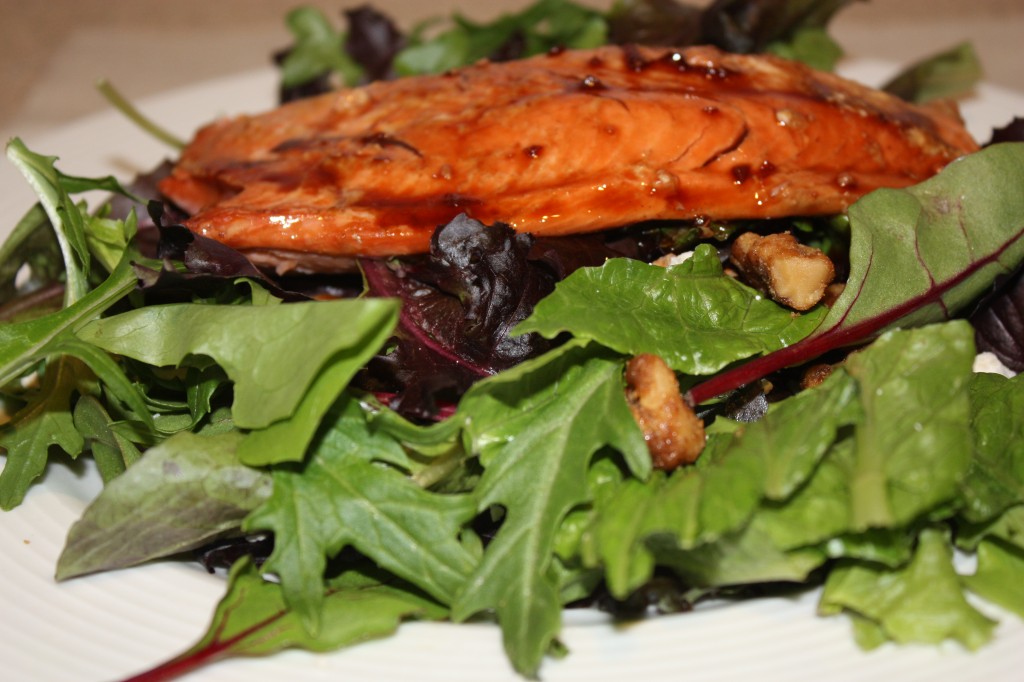 Makes great leftover lunch too! Yum. Add this to your spring menu list!