Piping hot fries layered with a hearty beer chili and homemade nacho sauce! These Chili Cheese Fries are hearty enough to be a full meal or eaten as an appetizer!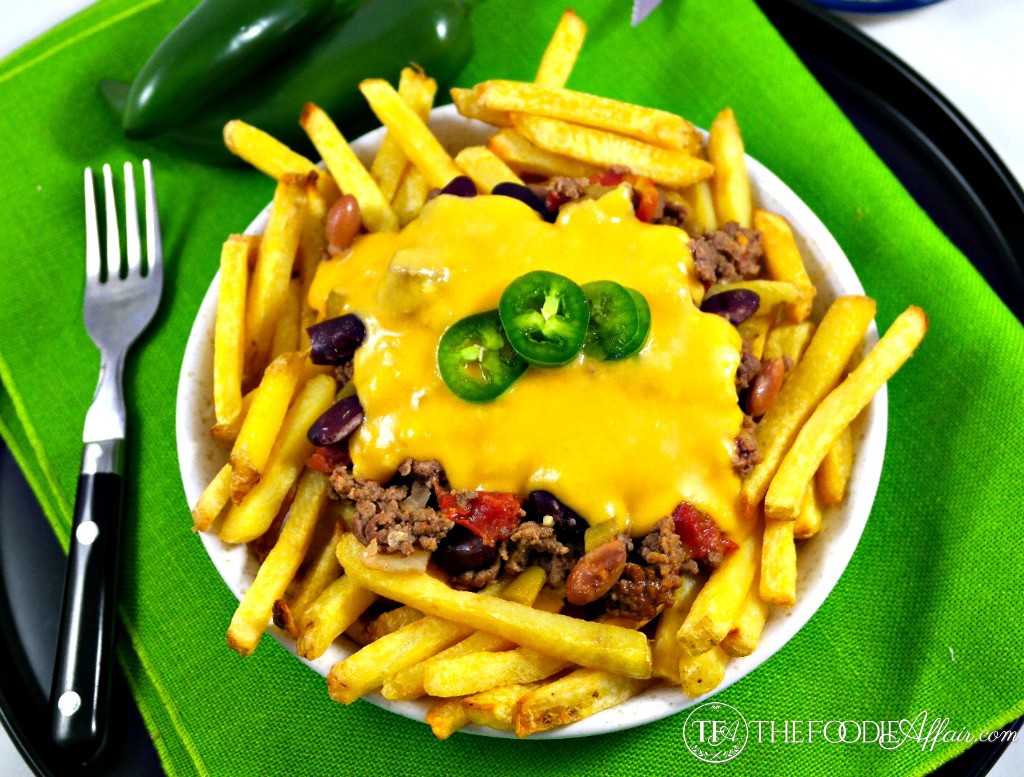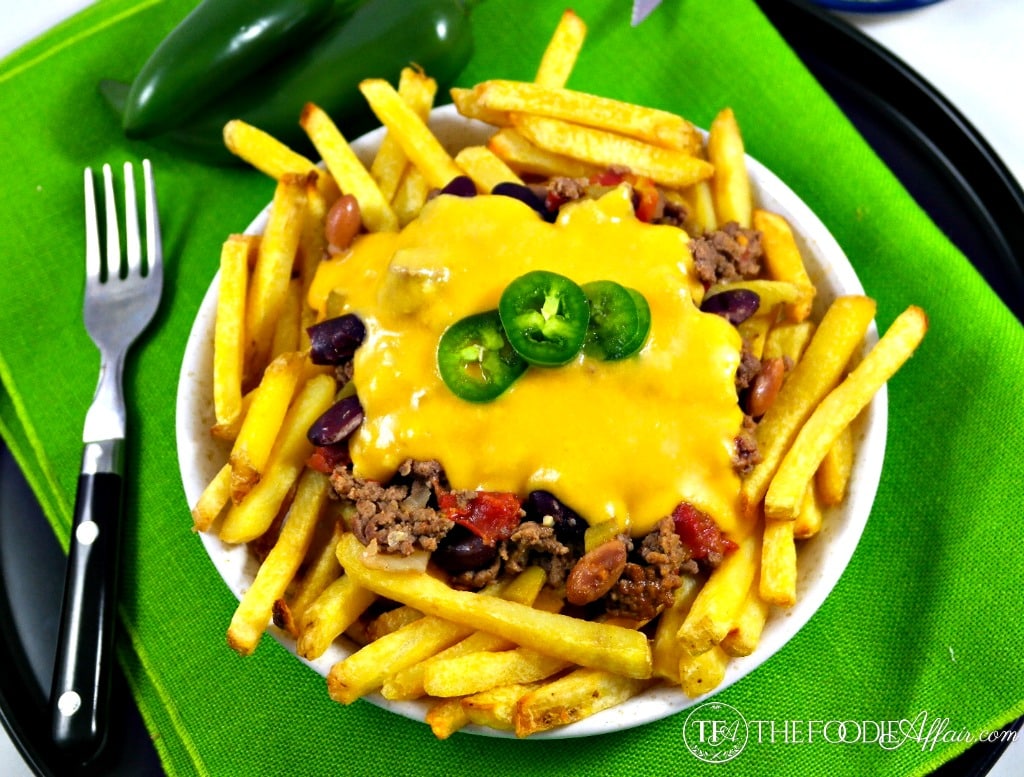 If you haven't made my homemade nacho cheese sauce, you gotta. Like right away. The same goes for my Super Good Chili with Beer. Both are super easy to make, and each so delicious, but when you marry them with a bed of fries…you have something that's out of this world! The ultimate plate of Chili Cheese Fries!
Smother the chili with cheese sauce and let it drip into the crevasse of the fries and chili. Then grab a fork and dig in!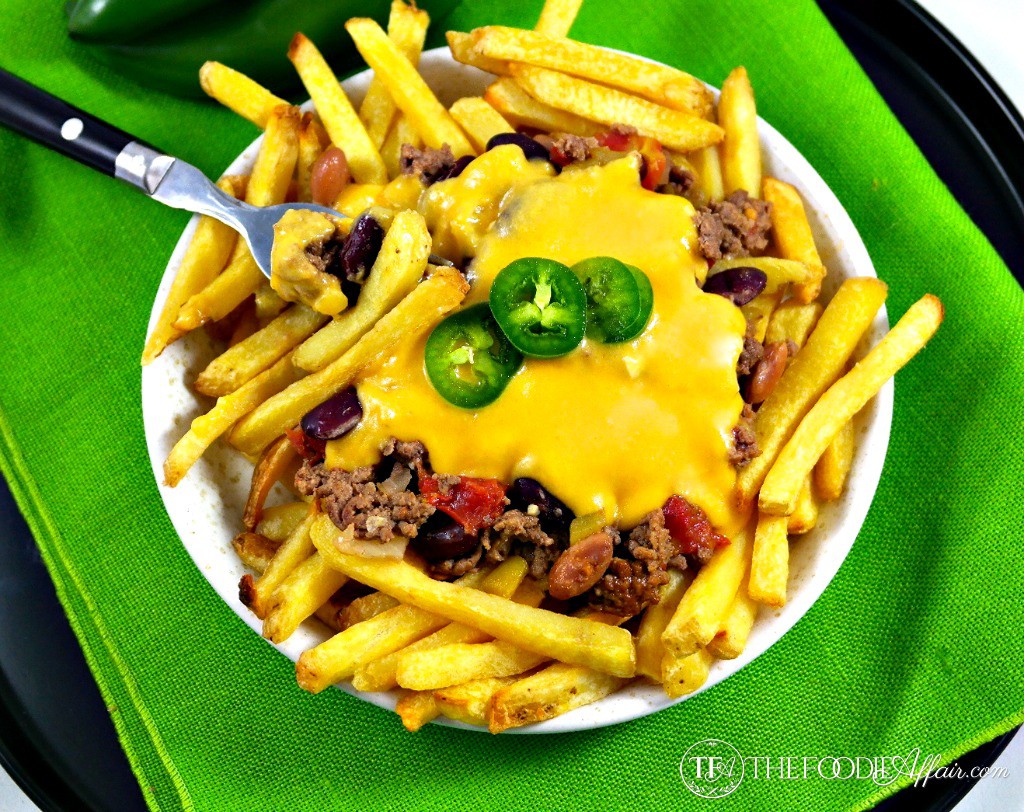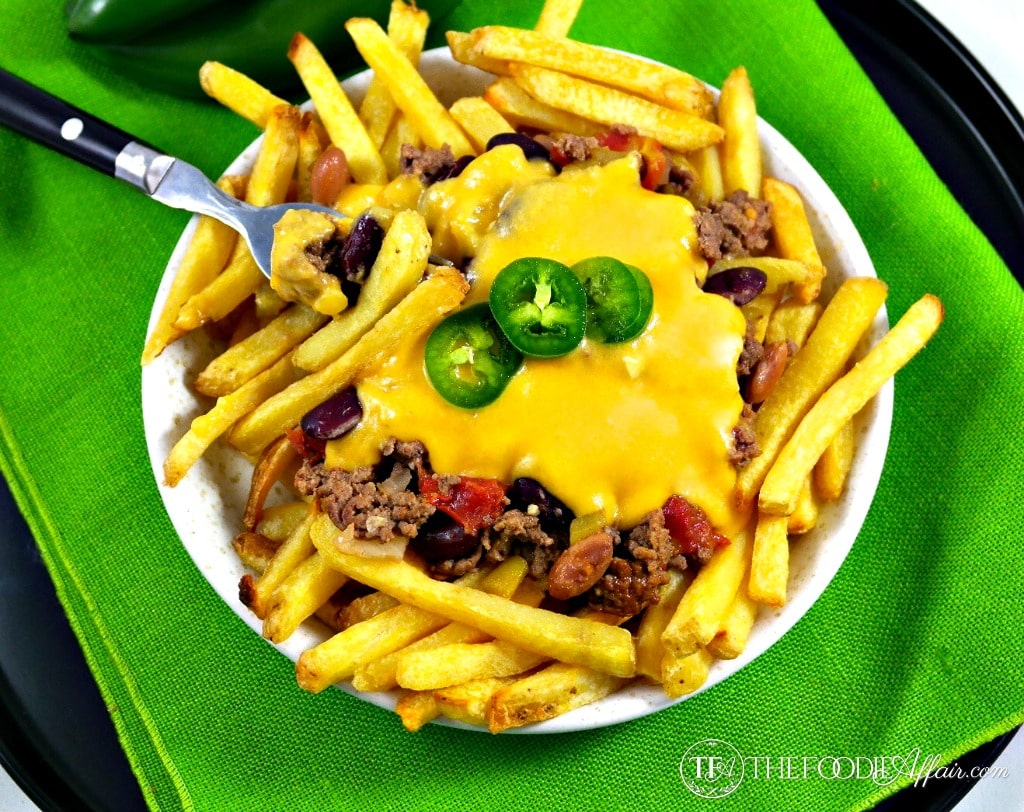 I knew Alan would love this dish and I wanted to surprise him with a TADA moment, but he wouldn't stay out of the kitchen, so I put him to work by opening cans as I browned the meat for the chili, and then as I made the sauce he was poking around some more….asking questions.
"Is that cheese sauce for the chili?"
I answered with a quick Yes. Which is code for no more questions!!
I put the fries in the oven when his back was turned, but as soon as you could smell them cooking, he opened the oven to take a peek! At that point, I couldn't plate a dish fast enough! 
I think he was really trying to see if I would be adding kale to the cheese sauce or quinoa in the chili! haha! He'll often joke when I ask him to taste something, "Does this have that chia stuff in it?!" LOL
These Chili Cheese Fries are delicious and decadent. Serve as an appetizer for a crowd or enjoy as a main meal.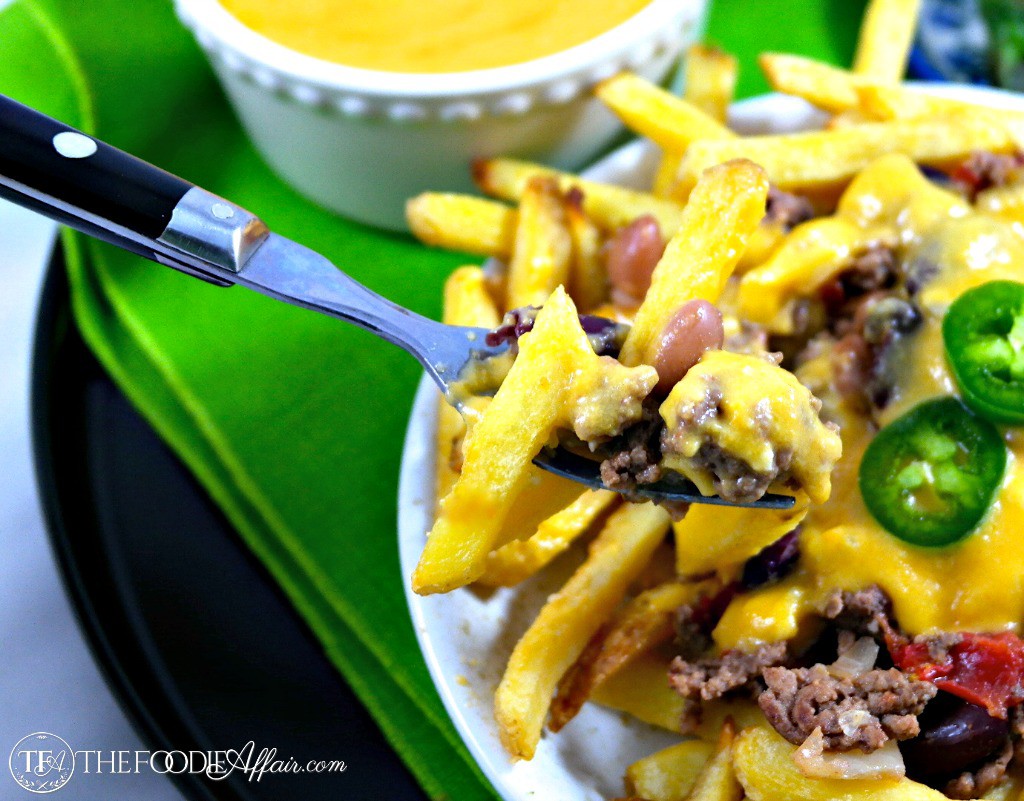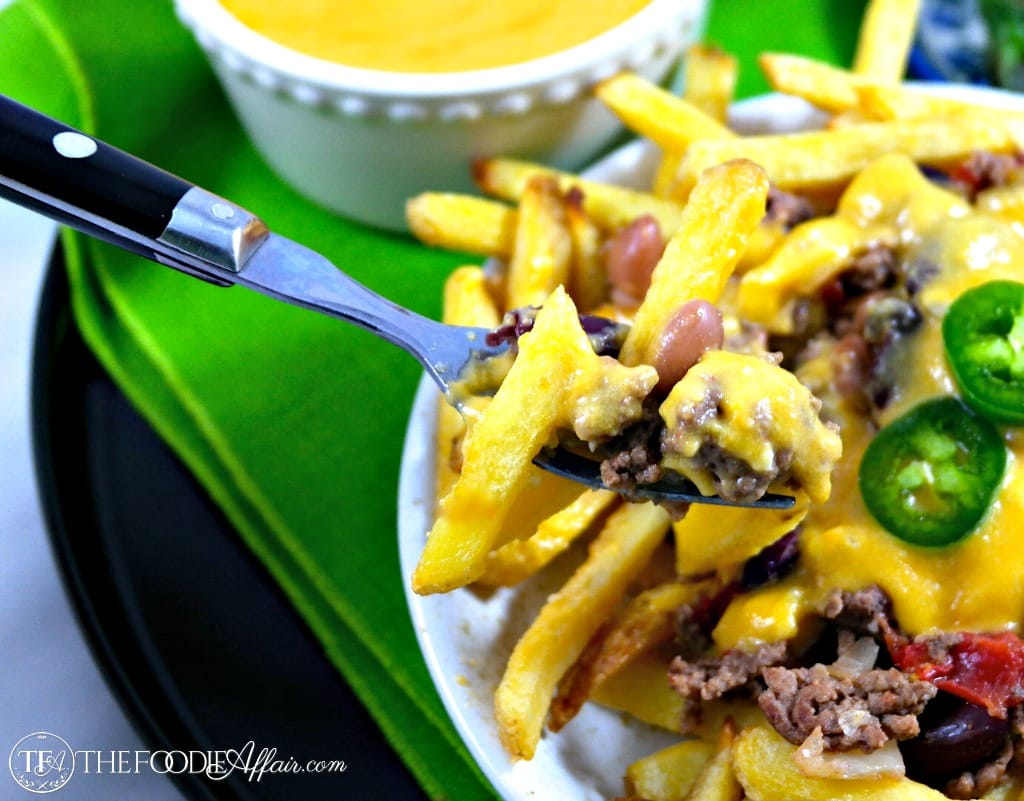 Yield: 4-6
Chili Cheese Fries
Prep Time 15 minutes

Cook Time 30 minutes

Total Time 45 minutes
Ingredients
22 ounce package fries
jalapeños, sliced
Instructions
Bake fries according to packaged directions. Layer on a plate, top with chili and cheese. Enjoy!