Strawberry Nutella Stuffed French Toast is a delicious breakfast for any special occasion! You'll love the healthy chia jam that's paired with the popular hazelnut chocolate spread!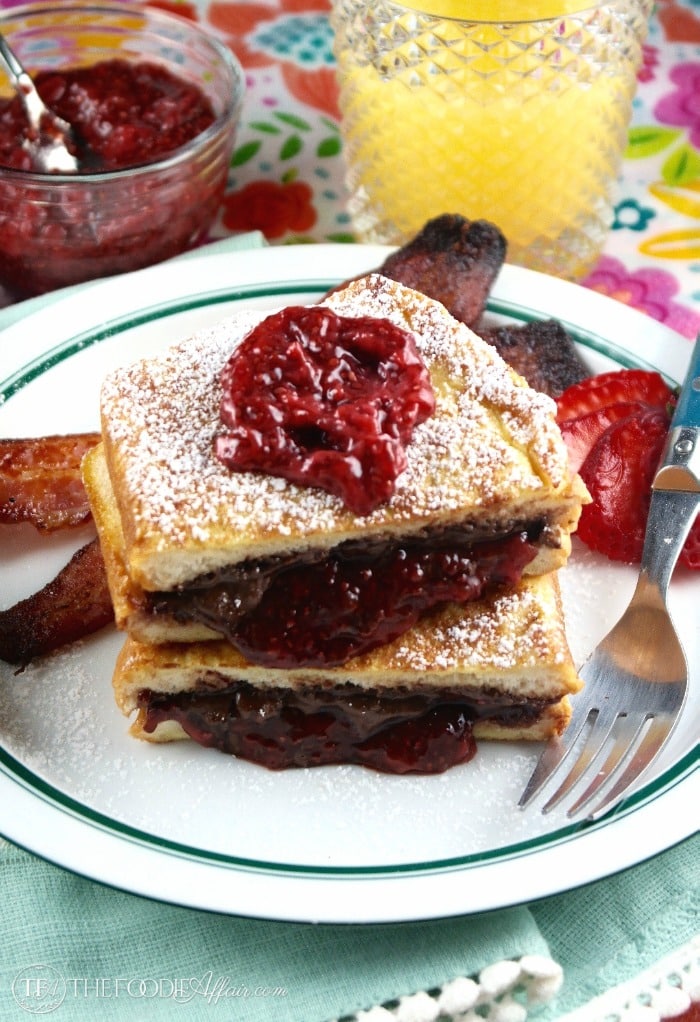 Get ready guys! You are witnessing a monumental food blogging moment right now! This is the first recipe on The Foodie Affair's site that I've posted using Nutella! 'Bout time I got on that foodie fad, right? LOL
Truth be told, when the trend started I wasn't feeling the inspiration, but in the back of my mind I must have thought I would eventually find my groove because I bought a humongous jar of Nutella from Costco. There was a few spoonfuls swiped out of it, so SOMEONE dig into it, but I bought it so long ago that I made sure to check the expiration date before using it!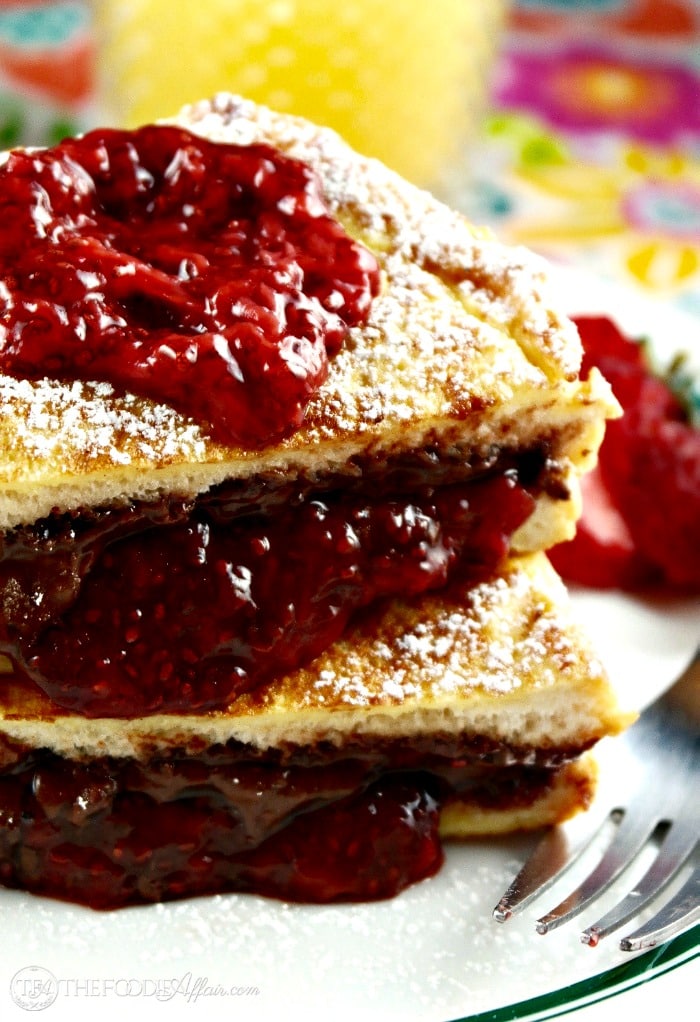 Smooched right smack in the middle of the Strawberry Nutella Stuffed French Toast is a dollop of healthy Strawberry Chia Seed Jam and decadent hazelnut cocoa spread! Yep, I married the two and boy do the rich flavors make one marvelous breakfast!
I learned a little trick from Nagi over at RecipeTin Eats on how to take control of the filling so it doesn't become a gooey mess while cooking. Freeze your filling before assembling the toast and it melts beautifully when you cook it. It won't ooze with goodness until you cut into the French toast right off the warm griddle! How cool is that?!
That step was helpful when making this thick French toast dish. I placed a couple of tablespoons each of Nutella and Jam on parchment paper close to the shape of the bread and froze it. Once it was set I peeled them off and plopped them in the middle of the bread before coating it with the egg mixture!
Dig out that jar of Nutella and make this Strawberry Nutella French Toast for brunch or perhaps this can be on your Mother's Day menu!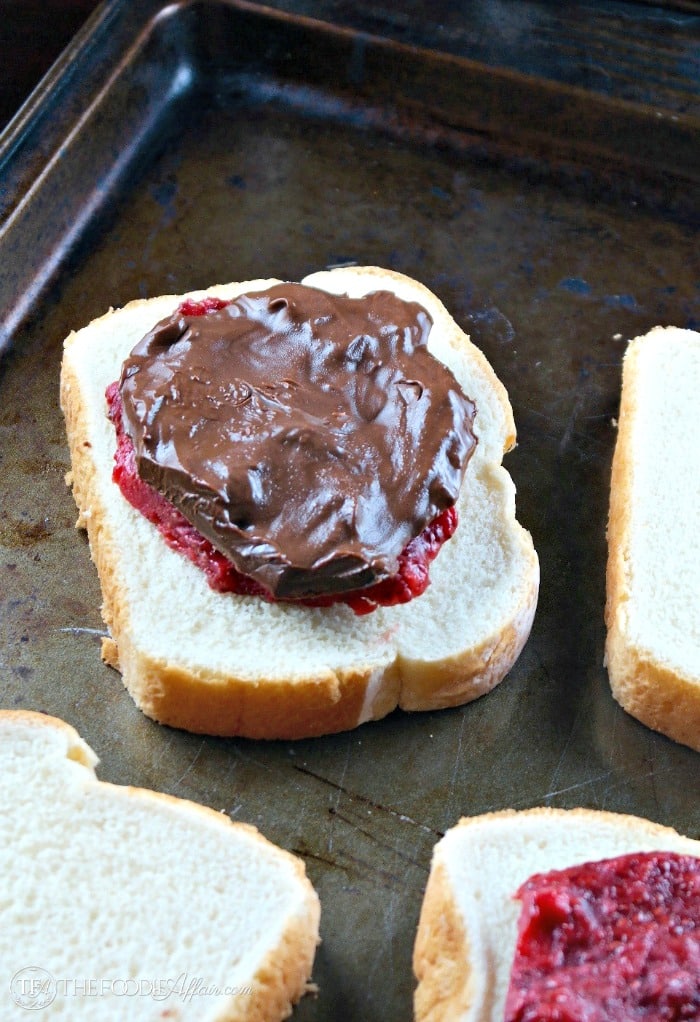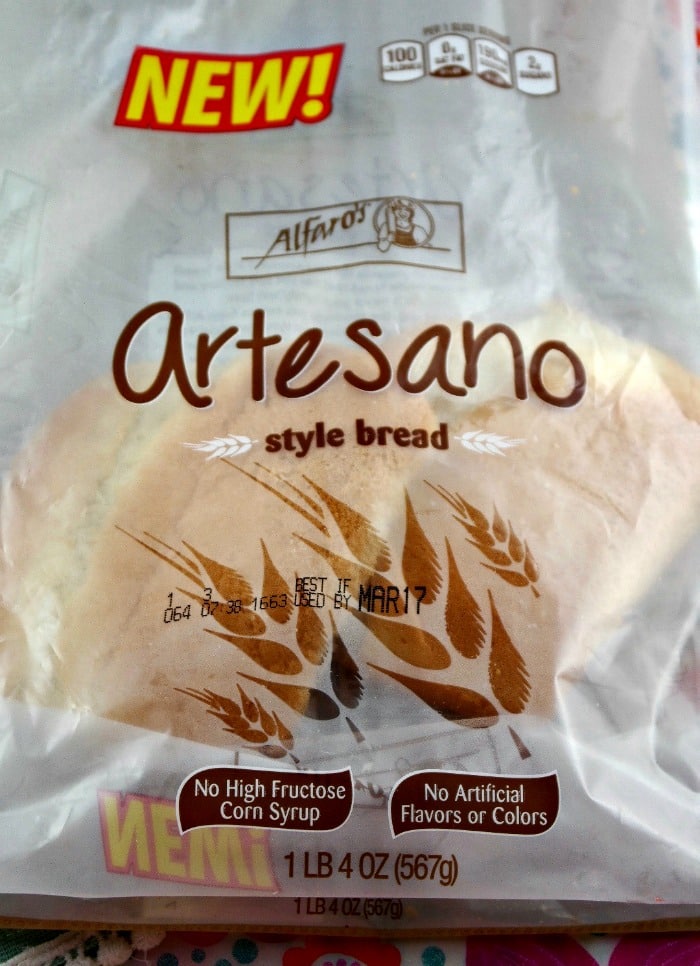 Yield: 4
Strawberry Nutella Stuffed French Toast
Ingredients
8 slices of bread
Nutella Spread (2-3 tablespoons per serving - adjust to bread size)
4 large eggs,
1/3 cup milk or cream
1 teaspoon vanilla extract
2-3 tablespoons butter for cooking
powdered sugar for topping
additional jam or maple syrup for topping
Instructions
Line a baking sheet with parchment paper and place 2-3 tablespoons of jam and Nutella on the parchment paper spreading it the shape of a disk close to the size of the bread. Freeze overnight or for a couple of hours to set the filling.
In a medium shallow dish whisk together the eggs, milk/cream and vanilla.
Place a Nutella and Jam disk on a slice of bread. Top with another slice of bread and place in egg mixture ensuring the egg soaks through. Carefully turn the bread so the other side gets coated.
Heat a griddle and coat with a tablespoon of butter over medium heat (350 degrees). Cook each side of the bread for 2-3 minutes or until light golden brown. Repeat with remaining slices of bread.
Garnish with powdered sugar and serve with additional jam or maple syrup.
Notes
I used Artesano style bread. It's best to use day old bread so it doesn't fall apart when coating it with the egg mixture. You can also use French bread sliced thickly and not completely in two pieces so there is a pocket to add the filling in.