Have you ever tasted Peach Lemonade? I had no idea that amazing combination even existed until a picture of it jumped out at me while flipping through a cookbook, Cooking Light's New Way to Cook Light, 2012. Fresh sweet peaches and tangy lemons make a refreshing summer lemonade. A new delicious way to quench your thirst, that's for sure!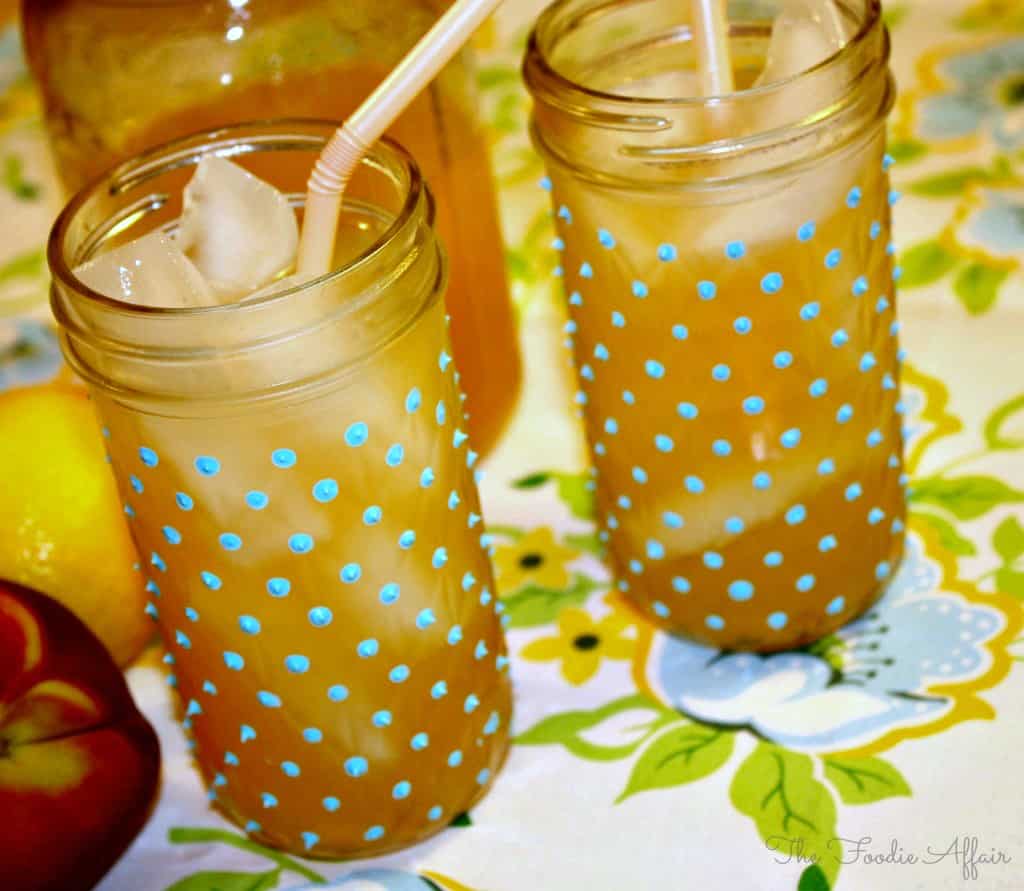 Even with a ton of online foodie sites like Foodgawker, Tastespotting, and the beautiful sites of talented food bloggers, the old-fashioned way of flipping though cookbooks that display pretty pictures is still one of my favorite things to do. I enjoy turning each thick glossy page, checking out how the pros display their foods and drinks. I look at the ingredient list of the recipe, and make a mental note of what I have in my pantry and what I would need to buy. I ooh and aahthe perfect lighting and artistic styling displayed.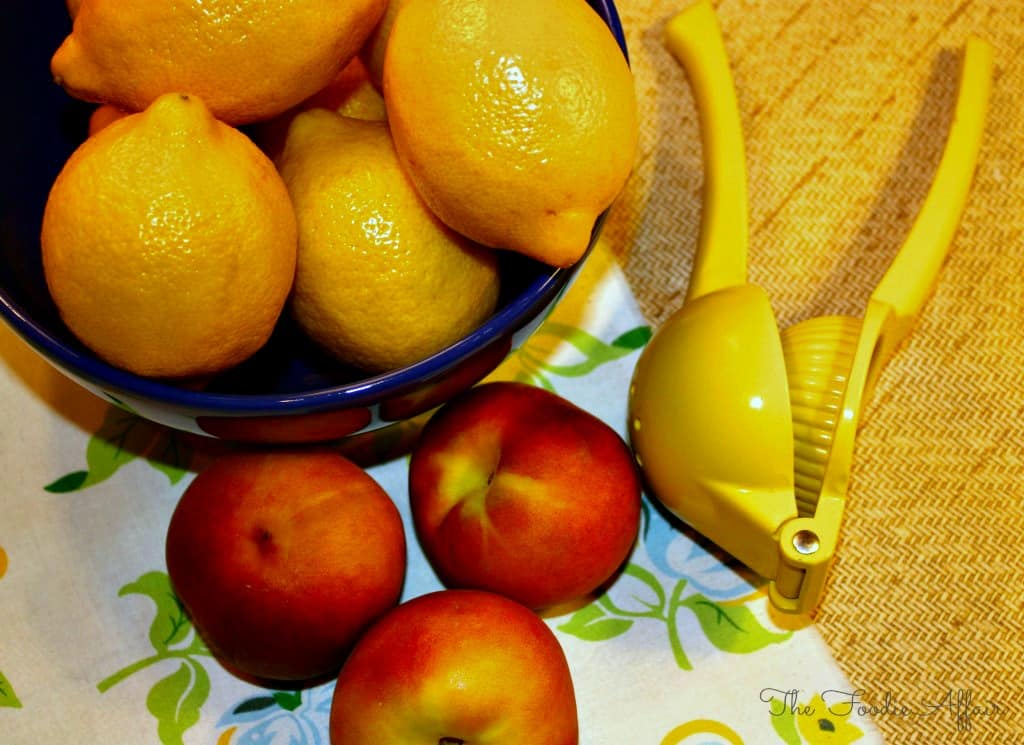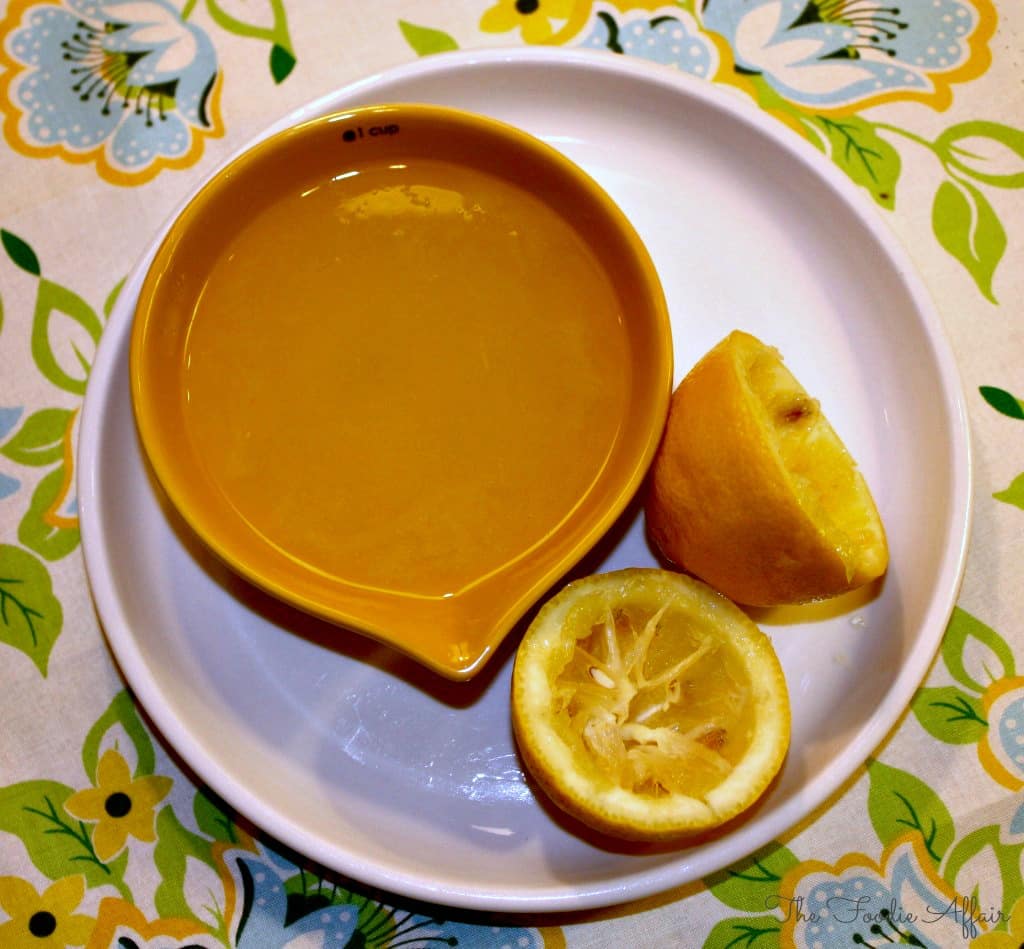 When you see the words Peach Lemonade, it sounds interesting, but it's the pretty orange-yellow color of the drink, and the cool serving ladle in the photo that makes me linger on the page. Don't mind that I'm in a STORE (usually Marshall's or Ross because book stores are nonexistent!), and shoppers are roaming around me. I'll flip to another page, and one more. If I'm shopping with my hubby, he'll say "just buy it!! haha! Usually, it won't come home with me because I seriously I have TONS of "must try" recipes bookmarked and plenty of cookbooks.

Lemonade with a twist! Fresh peaches add some sweetness to this beverage.
Ingredients
4 cups of water
2 cups peaches, peeled and diced
3/4 cup sugar (xylitol for sugar-free)
1 cup fresh squeezed lemon juice (about 5 medium-large lemons)
Ice
Instructions
Combine water, peaches and sugar in a medium saucepan over medium-high heat. Bring to a boil, reduce and simmer for three minutes. Put mixture in a blender and let cool for about 20 minutes. Place lid on blender and allow for the spout to open to let the heat escape. If your blender doesn't have that option, remove lid and place a towel over the top (or cover the open spout) to catch any splatter. Pulse until smooth and put in the refrigerator for at least three hours.
Strain mixture through a sieve over a bowl, reserving the liquid. Stir in lemon juice. Pour lemonade in a glass filled with ice.
Notes
The recipe recommend discarding the solids from the peaches after straining. I saved mine and used it in my smoothie! Double your beverage use!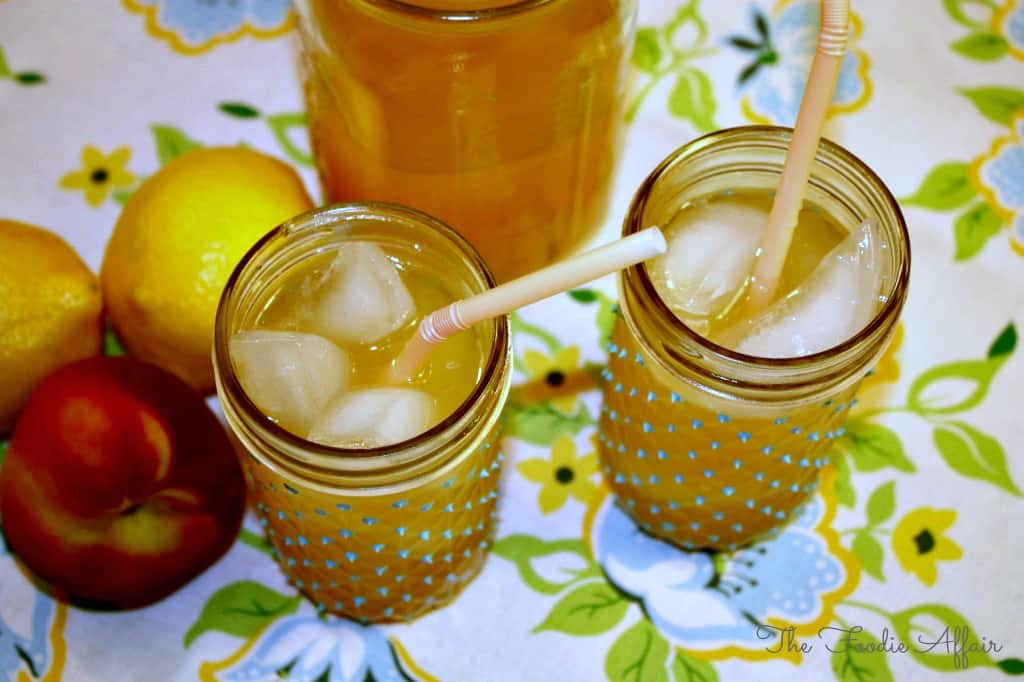 This time, I brought it home! I added another 500 fabulous food gawking cookbook pages to my collection, and I immediately earmarked another 20 or so "must try" recipes 🙂
With so many juicy ripe peaches in our stores, it only seemed appropriate that this Peach Lemonade would be the first recipe I tried. Tart and sweet, it's delicious.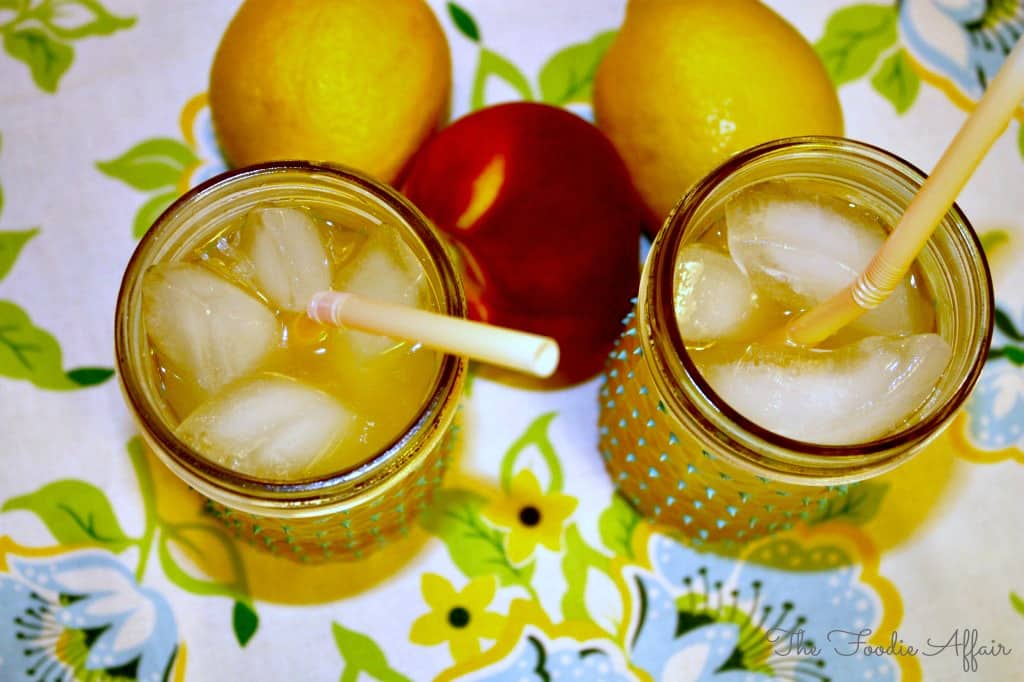 Adding peaches is a nice twist to classic lemonade. It's refreshing, so get prepared to quench your thirst, and if you want to turn this into an adult beverage, add a splash (or two) of light rum or vodka!