This low sugar margarita is a combination of blanco tequila, sparkling lemon-lime water with fresh squeezed lime and orange juice. Simple and delicious!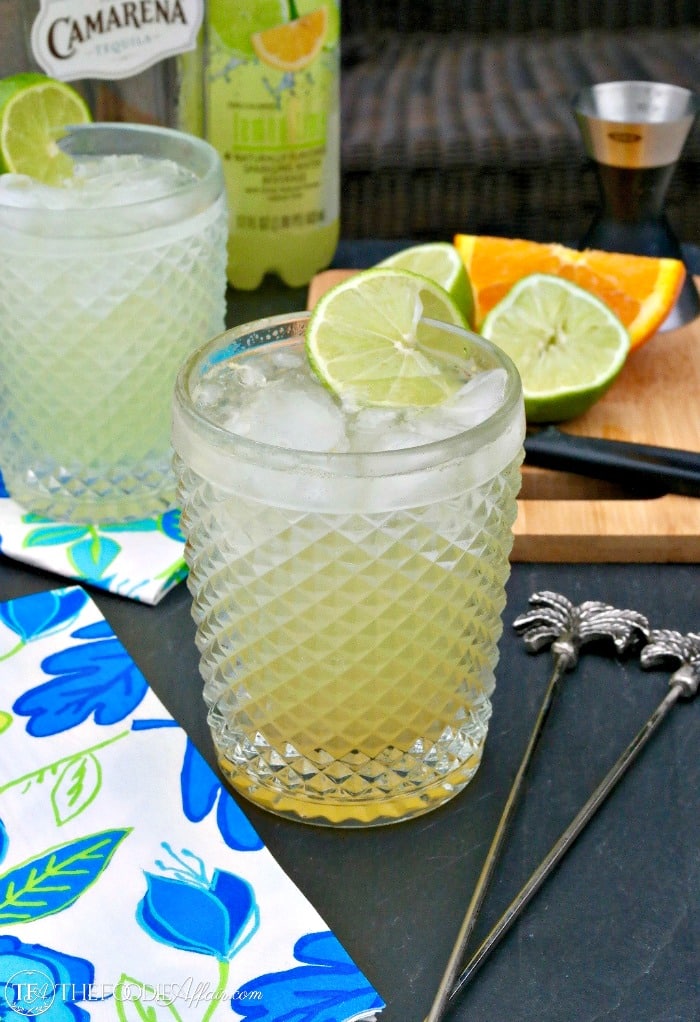 Low Sugar Margarita Recipe
It has been some time since I shared a cocktail on the blog!  I've been sticking to wine when I want an alcoholic beverage mainly because I just don't enjoy super sugary cocktails as tempting as they might be.
With warm weather and the summer season just around the corner I do like to have some fun cocktails available, so I made this simple classic margarita without adding pre-made margarita mix. I lowered the sugar content significantly, which also limits the carbs!  Win-win!
You might remember this gorgeous Blackberry Margarita I made, which was my first attempt at using fresh ingredients and a sugar-free simple syrup.  Boy, this is a cocktail to savor!  It's such a difference in taste from the drinks you buy at restaurants!
Another favorite cocktail is my Cara Cara Margarita.  The natural sweetness from the citrus is fabulous, but darn it's getting harder and harder to snag those oranges when they're in season.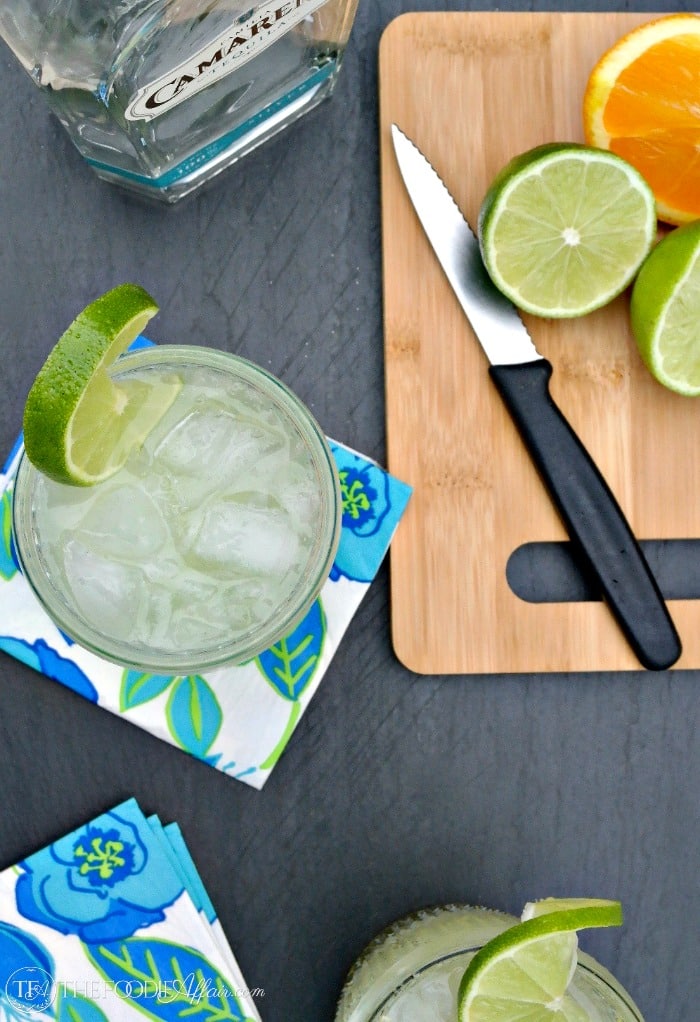 Skinny Margarita made with zero calorie sparkling water!
Each of those margaritas requires some patience because of the time it takes to prepare the juice. Definitely worth the effort, but when you want a SUPER simple margarita this Low Sugar Margarita is the one you'll want to mix up all summer long!
The base of this cocktail is a zero calorie, sugar-free lemon-lime flavored sparkling water.  I usually keep the Le Croix brand of sparkling water stocked in the refrigerator,  but for this cocktail I used Lucky's brand lemon-lime water.
This is a great cocktail to share with friends!  It doesn't require a lot of prep time and it's super tasty! Only 119 calories and 3.5 carbs per drink.  You might as well enjoy TWO 🙂
You also might enjoy these Sugar-Free Black Cherry Mojitos recipe or this Sugar-Free Black Cherry Mojitos!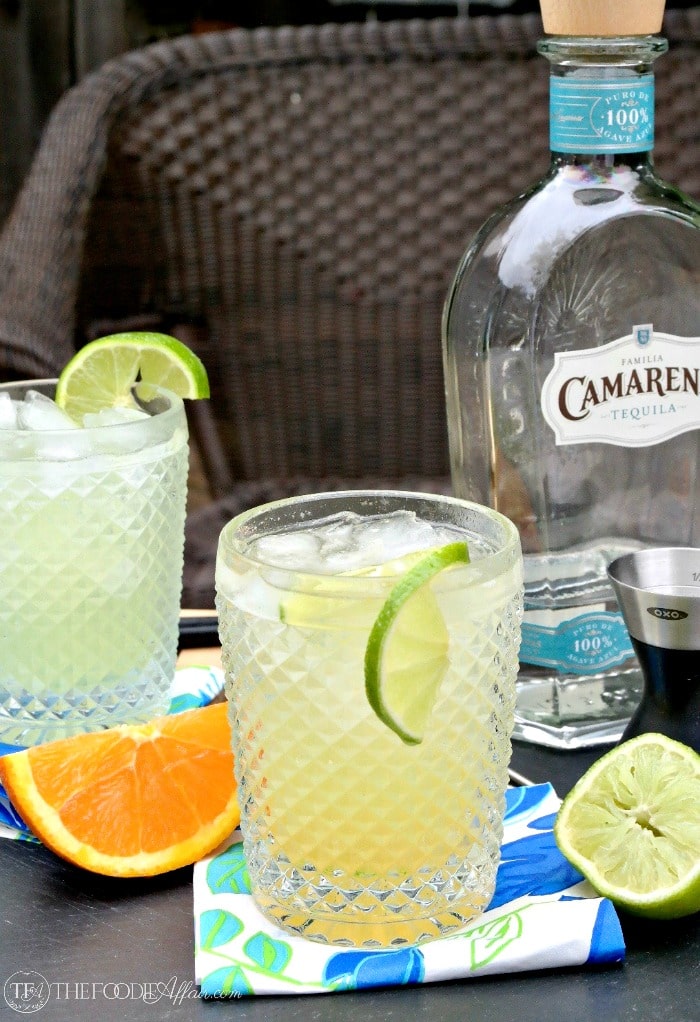 Low Sugar Margarita | Low Carb Skinny Margarita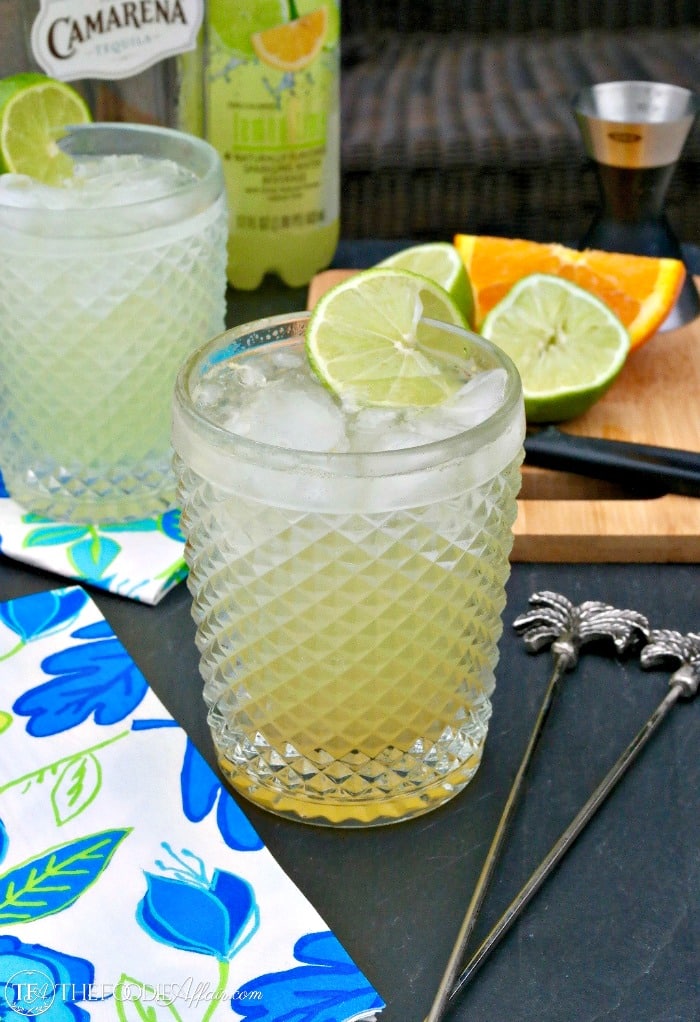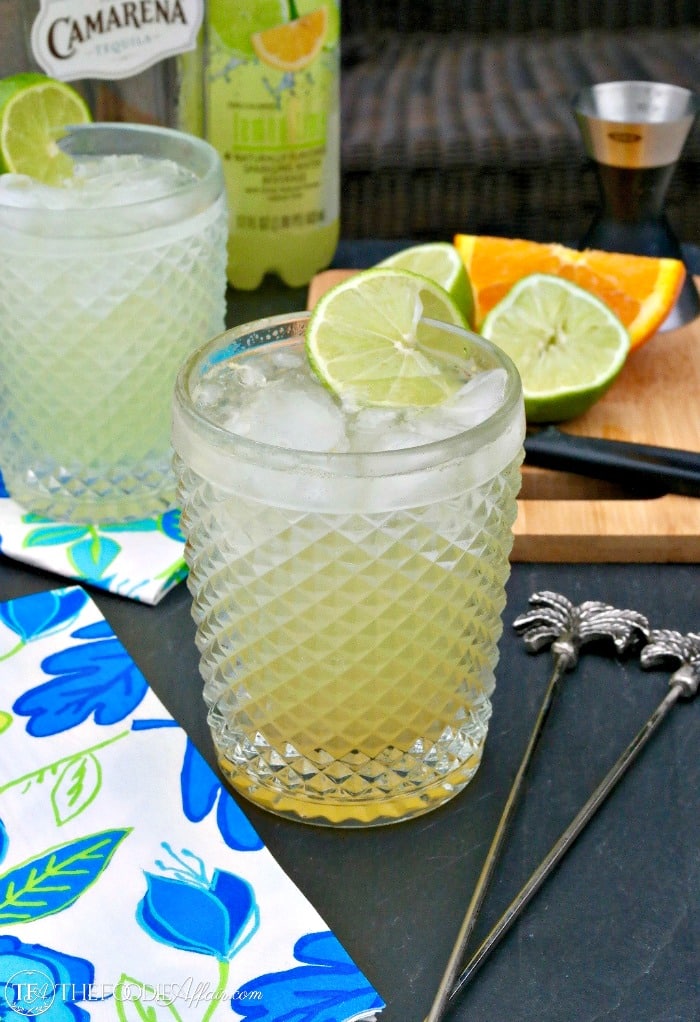 Ingredients
1 1/2 ounce blanco tequila
3-4 ounce lemon-lime sparkling water
1/4 of orange, fresh squeezed
1/2 of lime, fresh squeezed
salt for rim of glass (optional)
Directions
Add salt to rim of glass (optional).
Fill glass with ice. In a cocktail shaker add lemon-lime water, tequila, and fresh juices. Shake and pour into prepared glass.
Loading nutrition data...