Homemade blueberry sauce tops this creamy No Bake Blueberry Cream Cheese Pie! This pie is made with some lower fat ingredients that are undetectable! Bring this pie to your next cook out!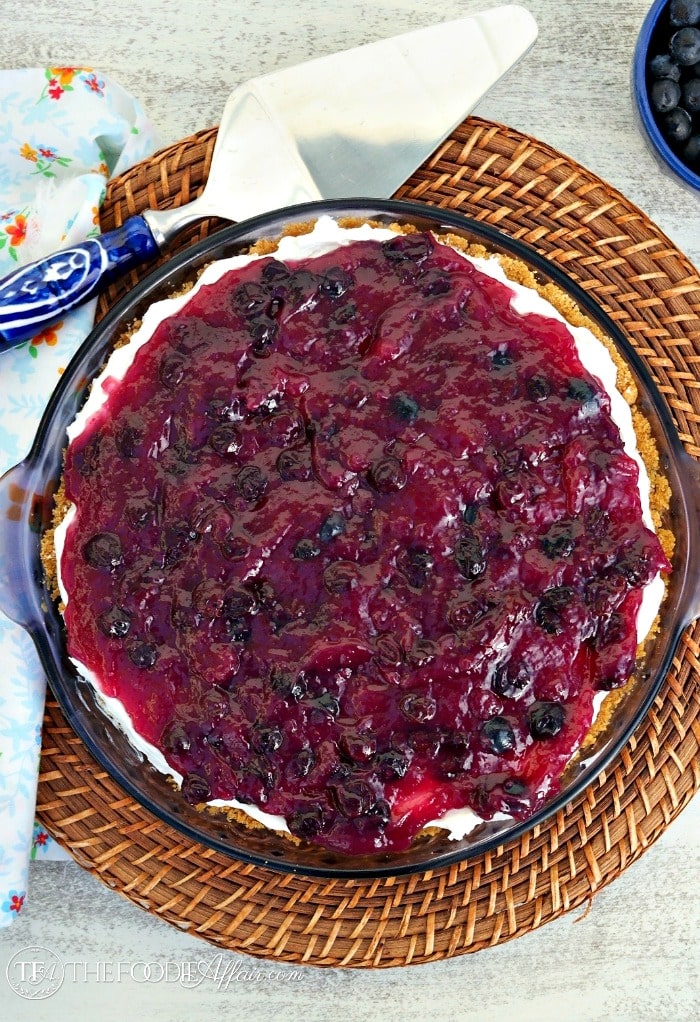 I told you that I would have more delicious recipes to share using my blueberry sauce! This pie is scrumptious and the perfect ending to a lovely meal! There are some easy tweaks in the recipe to lower the fat content, but you don't have to let anyone one know that this delicious pie calls for low-fat cream cheese and Greek yogurt!
Now this is still a dessert, so don't expect all the yummy fats like butter in the crust to be substituted with something like egg whites. Didn't go there since I would want to cook the crust and we're keeping this no-bake, plus we need real butter in our lives!
Do slice yourself a nice big piece and share the rest with your favorite people. Everyone will be doing the happy YUMMY food dance!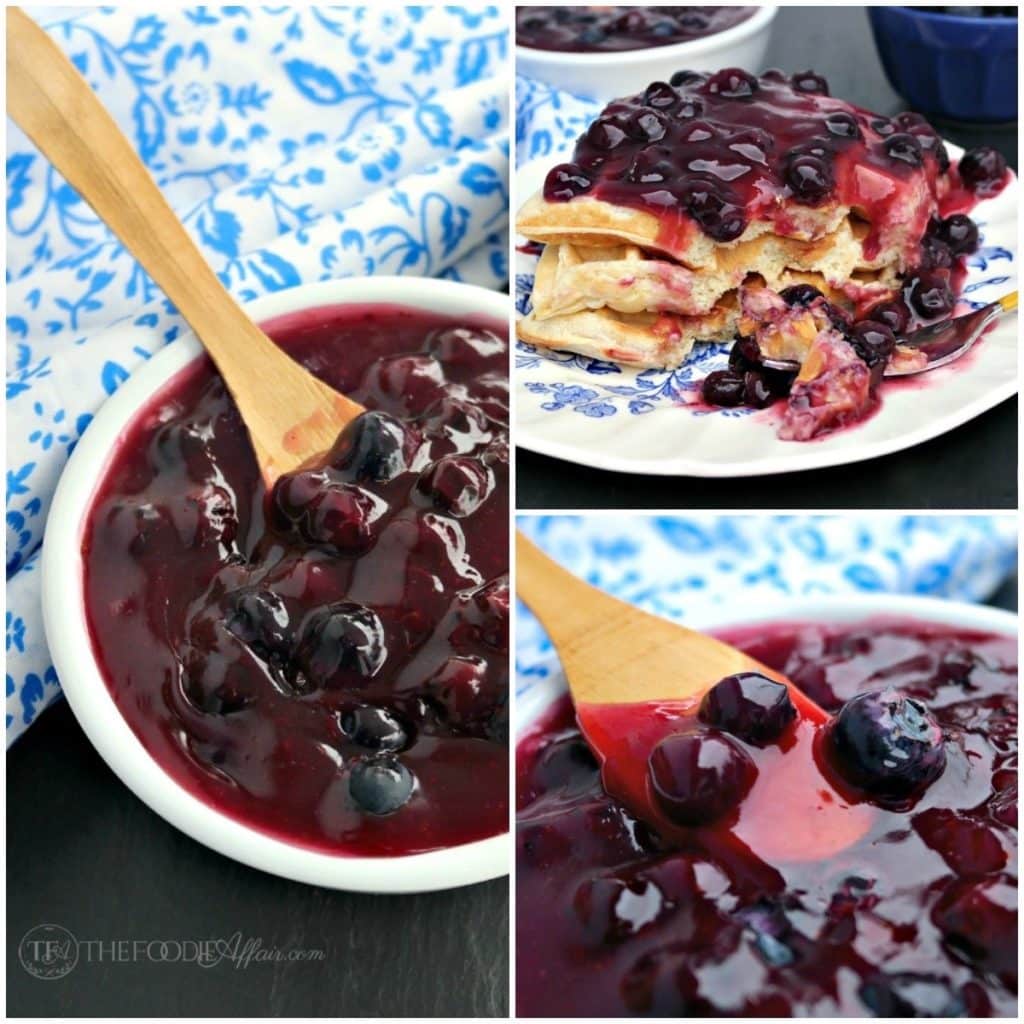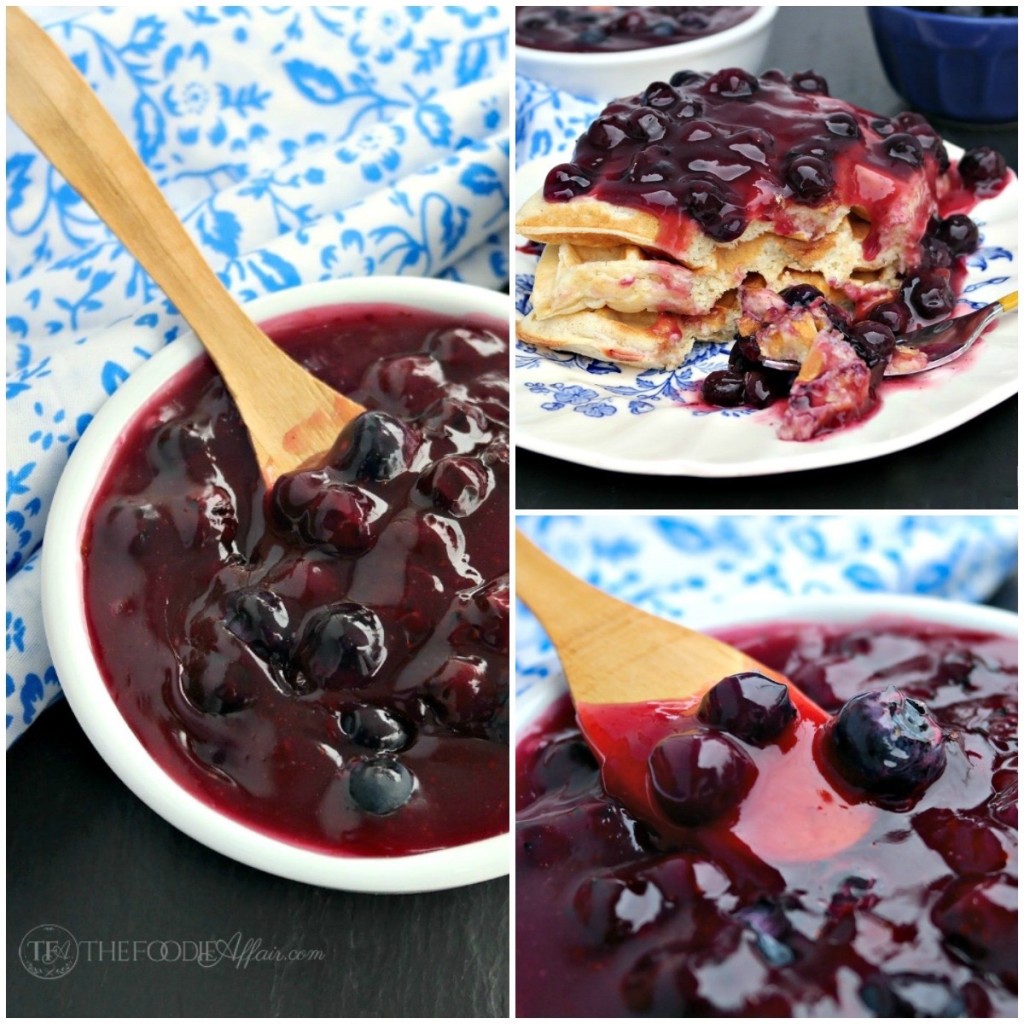 I know I use that word YUMMY quite a bit to describe my favorite foods. It's a simply stated and universally known as Oh yeah, I want you in my belly! You get the point! Speaking of all things that are tasty! I want to let you know about a recipe sharing page called Yummly that I've been using for several months. There are a lot of sites that showcase recipes, but this is one of my favorites! It's easy to use and has a super-duper handy taste preference feature, which allows you to customize the type of recipes you are interested in.
Check out my Yummly publisher's page, The Foodie Affair where you'll find all of my yummed recipes in one area. Don't they look beautifully displayed? When I see a recipe that I want save while looking through all the recipes that are suggested to me all I need to do is click the YUM button on the photo, and then I categorize the recipe into dinner, dessert or sides before it's filed electronically to my collection.
I've added a YUM sharing button to my site that's located on the top and bottom of each recipe post which you may have been wondering what that was all about. Make your own Yummly recipe collection, and be sure to yum The Foodie Affair's recipes!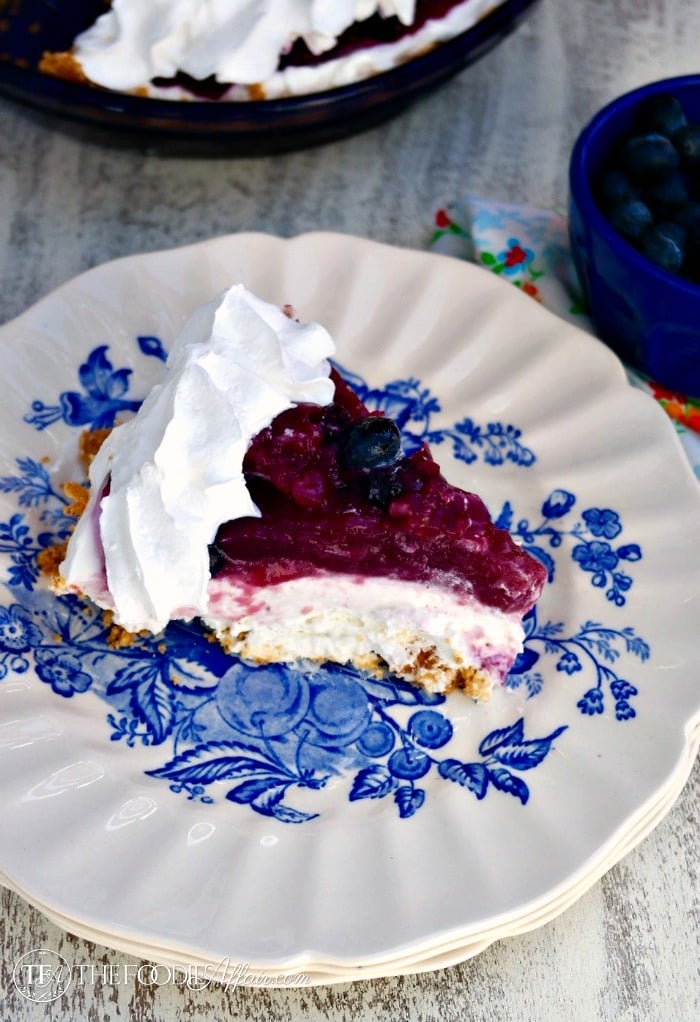 I hope you find an occasion to make this yummy pie! 🙂 Check the recipe closely. I gave you some options to made this quicker using pre-made ingredients like a purchased pie crust and whipped topping!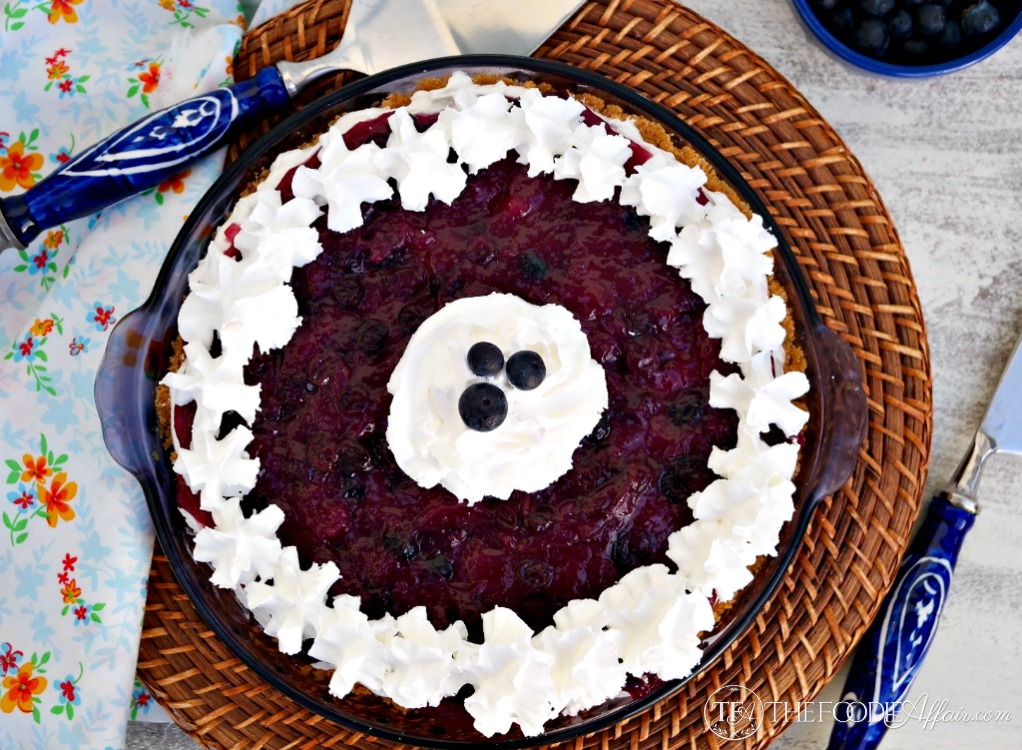 Yield: 8
No Bake Blueberry Cream Cheese Pie
Ingredients
[u]PIE CRUST[/u]
1 1/4 cups graham cracker crumbs
3 tablespoons granulated sugar
1/3 cup butter, melted
[u]CREAM CHEESE FILLING[/u]
12 ounce low-fat cream cheese, room temperature
1 cup 0% fat plain Greek yogurt (I use Fage)
1/3 cup powdered sugar
2 teaspoons vanilla
1 1/2 cup whipping cream, whipped
Whipped cream for topping (optional)
Instructions
In a medium bowl whisk together graham cracker crumbs and sugar. Stir in melted butter until blended. Pat crumbs into a 9-inch pie pan pressing firmly on the bottom and up the sides. Put in the refrigerator and let set for one hour.
In a large bowl beat together cream cheese, yogurt, sugar and vanilla extract. Set a side.
In another bowl whip cream until fluffy and soft peaks form.
Fold whipped cream into the cream cheese mixture. Pour all ingredients into prepared pie shell and refrigerate overnight or for a minimum of two hours. Top with blueberry sauce and additional whipped cream if desired.
Notes
You can use a purchased pie crust in place of making your own. In addition, an 8 ounce pre-made whipped topping can be substituted for whipped cream.