How to hard boil eggs in a Crock Pot
Do you like hard boiled eggs? I do, but I don't always have the time or patience to wait for them to boil on the stove. That's why I love to use my Crock Pot to cook them. It's so easy and they turn out perfect every time! Plus, if you're cooking a bunch of eggs, the Crock Pot is a great way to do it. You can just set it and forget it!
No slow cooker? Try these other methods: Stove top method, Egg Cooker method, Air Fryer Hard Boiled Eggs, or this Instant Pot Hard Boiled Eggs.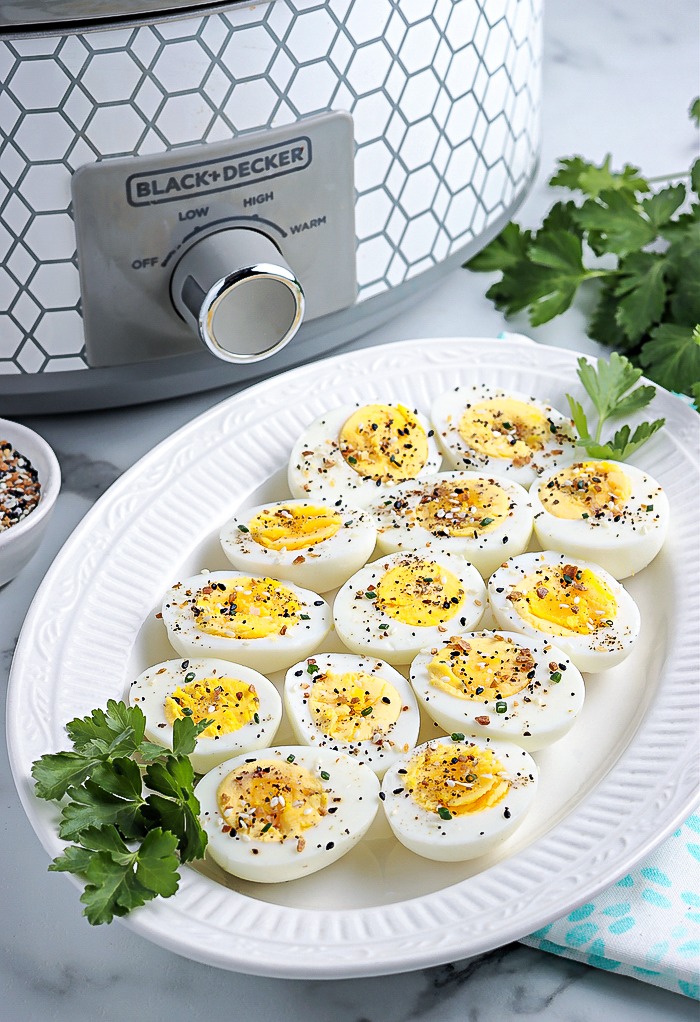 WHY YOU'LL LOVE THIS RECIPE
Have you ever tried making hard boiled eggs in a crock pot? If not, you're in for a treat! This method is super easy and convenient, and it produces perfectly cooked eggs every time. Simply place your eggs in the crock pot, add some water, and set the timer. In just a few hours, you'll have delicious hard boiled eggs that are perfect for meal prep or a quick snack.
They're so easy to make, and they're a great healthy snack or breakfast option.
Just set them in the pot and forget about them until they're done!
The best part about this recipe is that you can make a big batch of eggs at once, and they'll stay fresh in the fridge for up to a week.
EQUIPMENT NEEDED
This recipe is for hard boiled eggs cooked in a Crock pot. It's an easy and hands-off method for making perfect hard-boiled eggs every time! You can make a large batch at once, and they will be cooked to perfection with no risk of overcooking or undercooking them. So, gather these kitchen tools and get ready for a healthy lunch option that's great to prep ahead of time.
Crock Pot or slow cooker
large bowl
tongs or slotted poon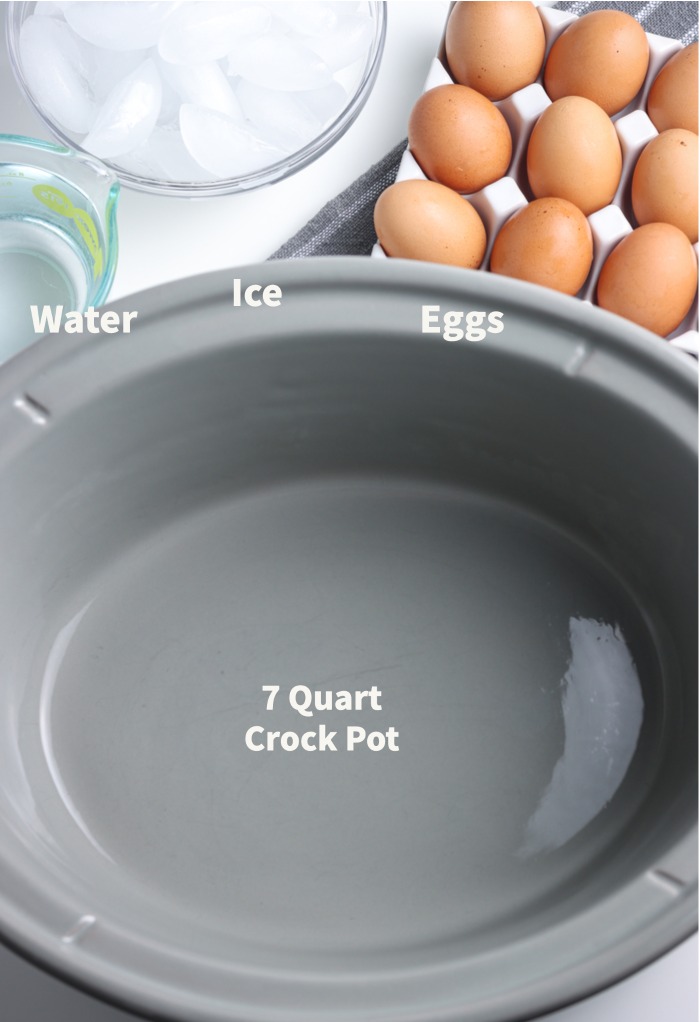 INGREDIENTS
Not only is this very simple but it only requires three ingredients: eggs, water, and ice. The eggs come out perfectly cooked every time, and the shells are very easy to peel. This is a great recipe for busy people who want to have healthy, protein-rich snacks on hand.
HOW TO MAKE HARD BOILED IN CROCK POT
This recipe for crock pot hard boiled eggs is so easy and delicious, you'll love it! With all the different ways to make hard boiled eggs, I think this is my favorite way to make them. The first time you use this easy cooking process for boiled eggs you will fall in love with it.
STEP 1: PLACE EGGS IN THE SLOW COOKER
Place a single layer of eggs on the bottom of the crock-pot.
STEP 2: ADD ENOUGH WATER TO COVER THE EGGS
Add water to the crockpot, enough to cover the eggs.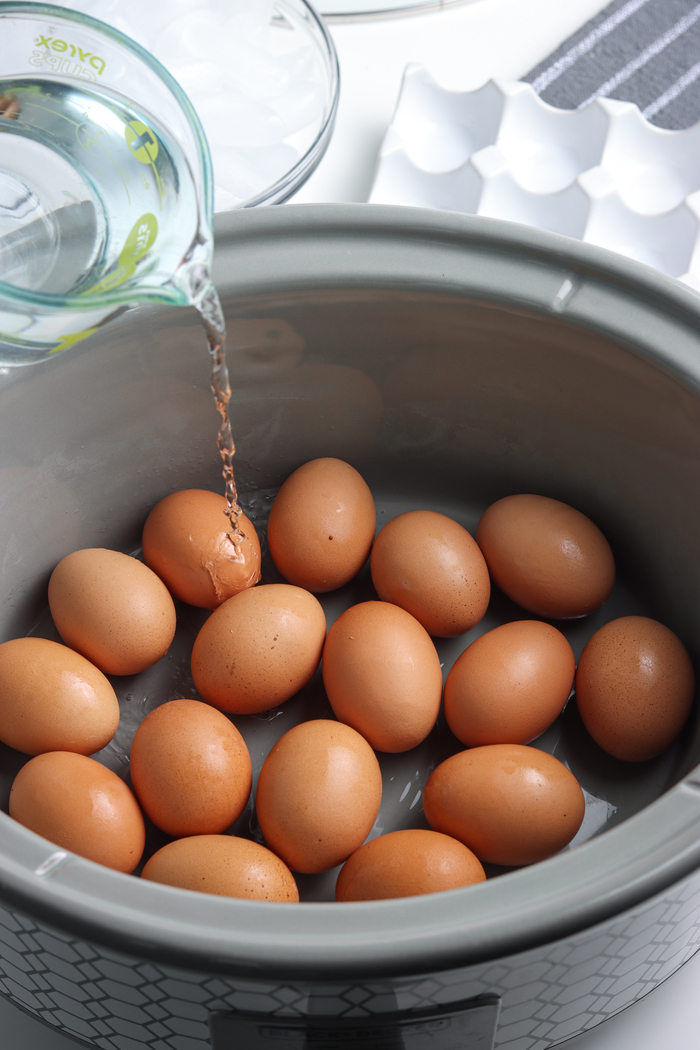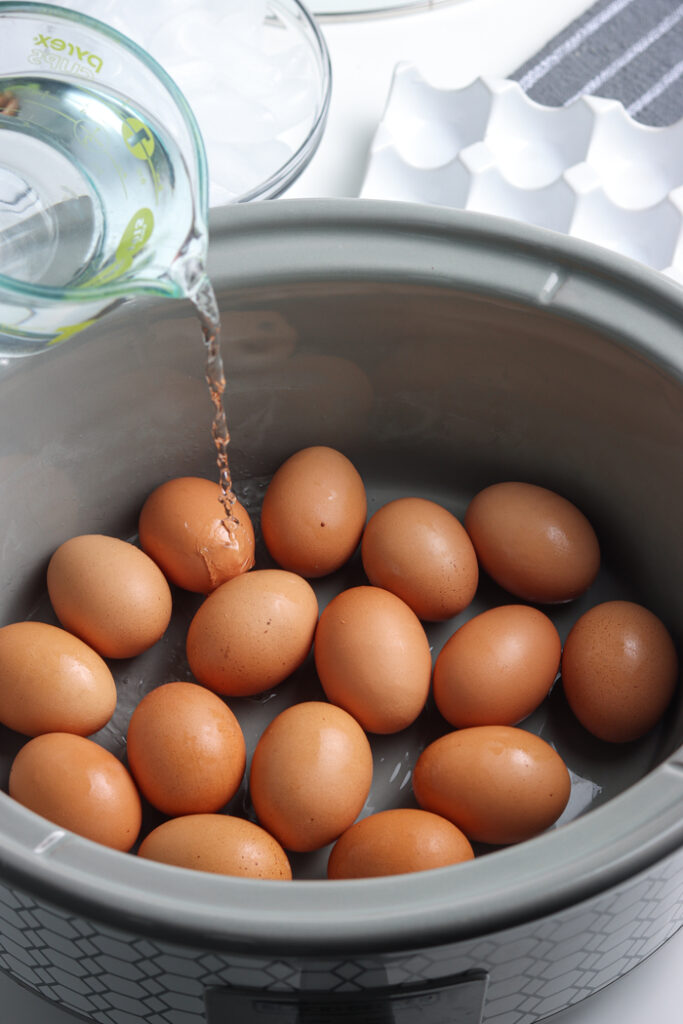 STEP 3: COOK ON HIGH UNTIL DONE
Cook on high for 2 1/2 hours.
STEP 4: CHILL THE EGGS IN A COLD WATER BATH
At the end of cook time, remove them from the crock pot and into an ice bath and let them cool for 10 minutes.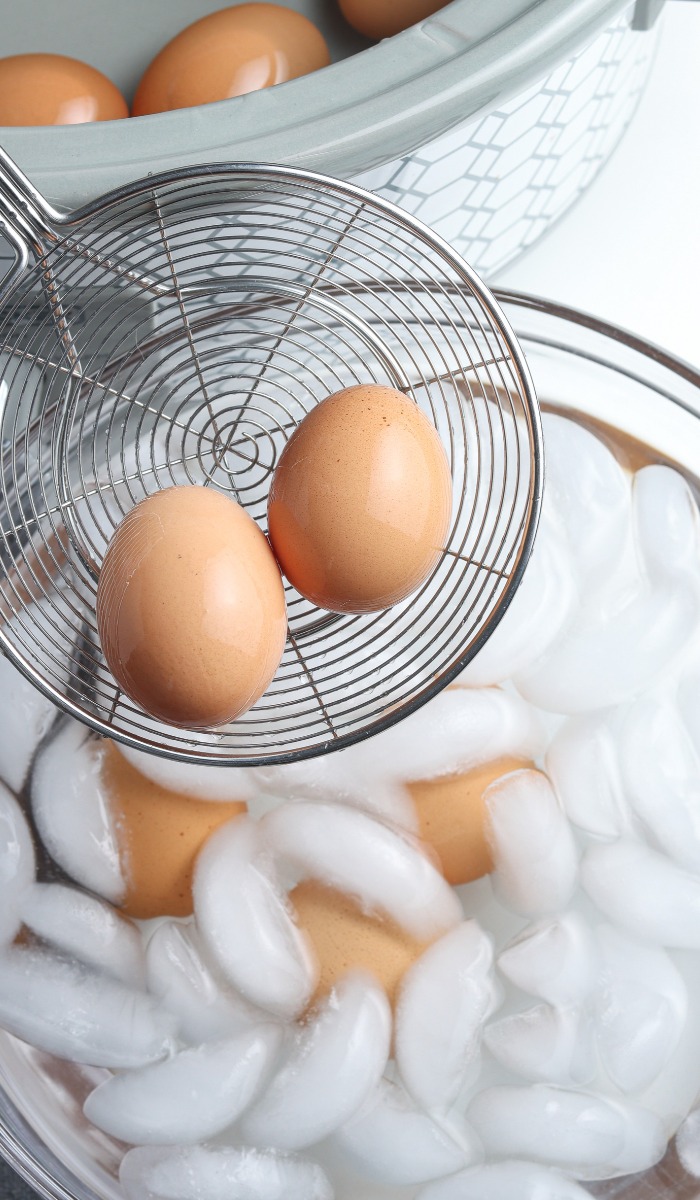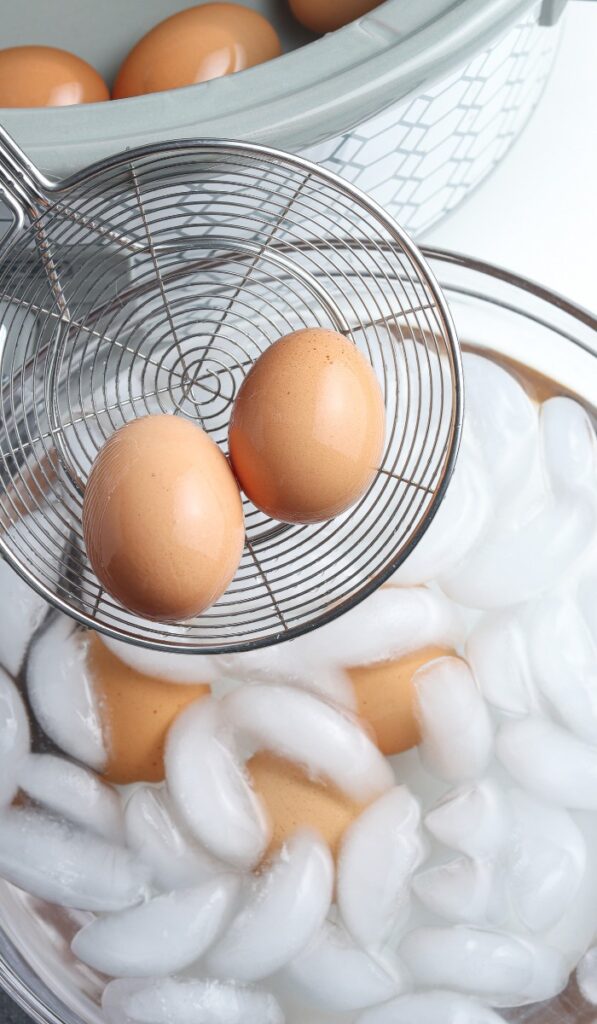 STEP 5: PEEL AND STORE THE EGGS
Peel and serve or store in a sealed container for up to one week in the refrigerator.
WAYS TO USE HARD BOILED EGGS IN CROCK POT
There are so many delicious ways to use eggs! Here are a few of our favorites:
Salads– Add them to salads for a protein-packed meal.
Egg Salad Sandwiches – Make a delicious creamy egg salad sandwich using your hard boiled eggs.
On-The-Go Snack – Peel and eat them as a quick and healthy snack.
Breakfast Burritos – Add them to breakfast burritos for a filling and satisfying meal.
Deviled Eggs – Make deviled eggs using your hard boiled eggs. They are an excellent low carb appetizer or snack.
Easter Eggs – Dye and decorate your hard boiled eggs for a fun Easter Egg hunt.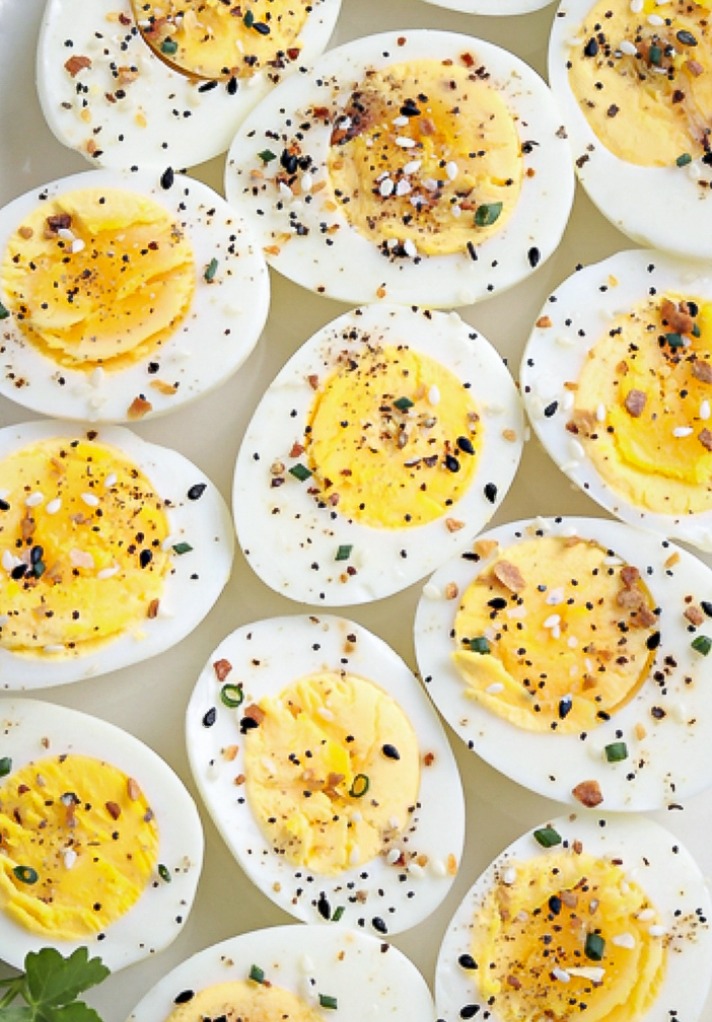 TIPS
Here are a few tips to help you make the perfect hard boiled eggs:
Place the eggs in a single layer at the bottom of the crock pot.
Make sure that you use cold eggs and not room temperature eggs for this easy egg recipe.
For eggs in a crock pot, you can use either fresh eggs or old eggs because they will be easy to peel when using this method regardless of which type you use.
The water should just cover the eggs, so don't add too much or too little.
Don't overcook the eggs! With the timing for this recipe, you will have a perfect slow cooked egg every time.
Use a slotted spoon or tongs to remove the eggs from the crock pot so that you don't transfer any of the hot water into the bowl with the eggs.
The shells should peel right off when you use this method. If they don't peel them under cold running water.
If you are using medium eggs, I would recommend cooking them for only two hours.
Extra large or jumbo eggs will need to cooked a little longer or keep the time the same for a soft boiled egg.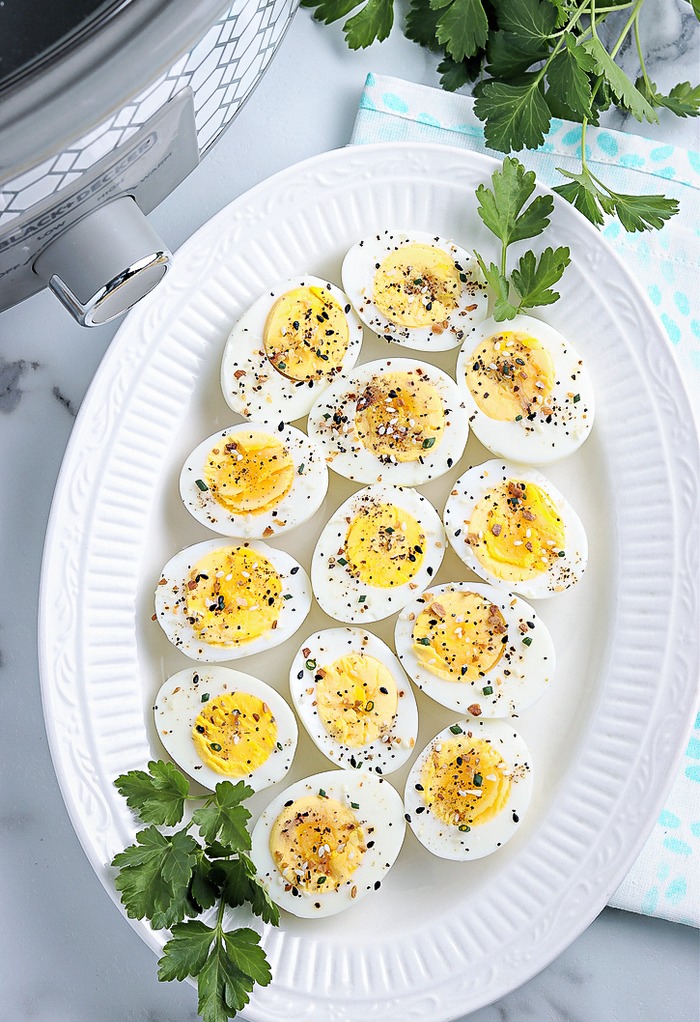 HOW TO STORE
Once the eggs are cooked, you can store them in an airtight container in the fridge for up to one week.
FAQS
How long does it take to boil an egg in a crock pot?
It takes about 2 1/2 hours to hard boil eggs in a slow cooker on high heat. It will take 4 1/2 hours to hard boil eggs on low heat.
Do fresh eggs peel better than old eggs?
No. Fresh eggs tend to be more difficult to peel than old eggs.
What is the best way to peel a hard boiled egg?
The egg shells should peel right off when you use this method. If they don't peel them under cold water.
Do I need to use a slow cooker liner for this recipe?
No, you don't need to use a Crock Pot liner for this egg recipe. However, if you want to make cleanup easier, you can use one.
Why do my eggs have a green ring around the egg yolks?
A green layer on the egg yolk means that the eggs are overcooked.
OTHER DELICIOUS EGG RECIPES YOU MAY ENJOY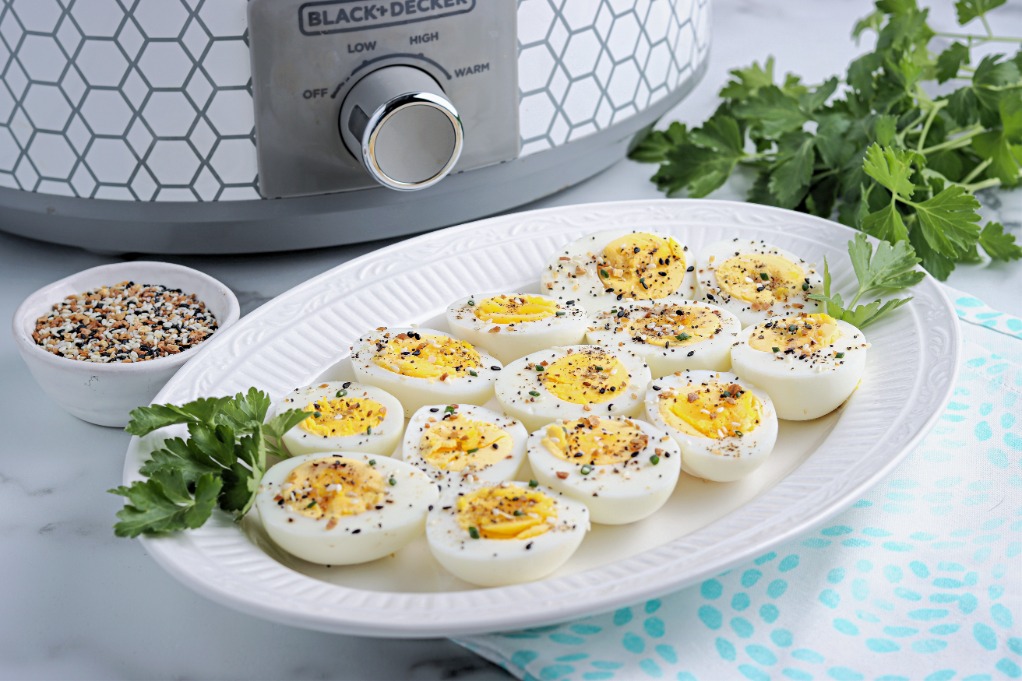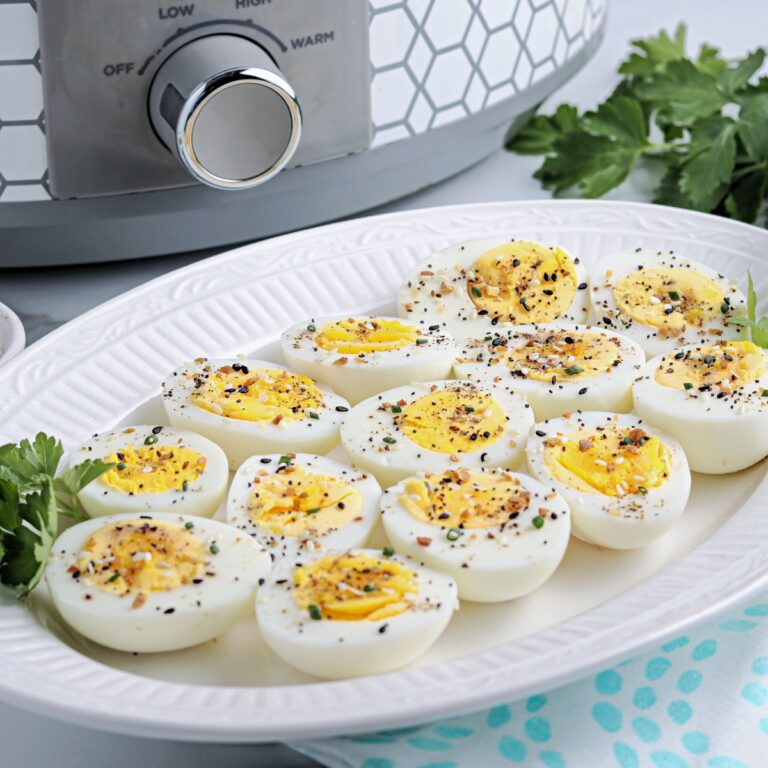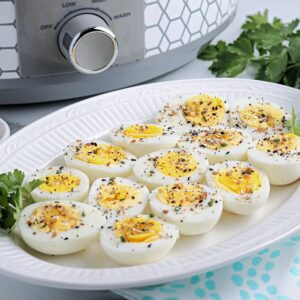 How to hard boil eggs in a Crock Pot
Simple steps to boil hard boil eggs in a slow cooker. In just a couple of hours you can have perfectly cooked eggs to snack on or use in any recipe.
Print
Pin
Rate
Instructions
Place eggs in a single layer in a Crock Pot.

Add cool water covering the eggs.

Turn on high and cook for 2 1/2 hours or 4 1/2 hours on low heat.

When the eggs are cooked, fill a large bowl with ice and water.

With tongs or a slotted spoon place each egg in the prepared ice bath. Let sit for 10 minutes.

Gently dry eggs and place in the refrigerator or peel and enjoy right away.
Notes
Amount of eggs will depend on the size of the slow cooker. A 7 quart slow cooker will fit 12 medium or large eggs.
Nutrition
Serving:
1
g
|
Calories:
72
kcal
|
Protein:
6
g
|
Fat:
5
g
|
Saturated Fat:
2
g
|
Polyunsaturated Fat:
3
g
|
Cholesterol:
186
mg
|
Sodium:
72
mg
Disclaimer
Please note that the nutritional information provided are guidelines and may vary based on the brand of products used. For your specific nutritional goals use My Fitness Pal or Verywell Fit recipe calculators. All content within this site is not intended as medical diagnosis or treatment and should not be considered a substitute for professional medical expertise.