Cottage Cheese Pancakes are filled with natural protein! This breakfast meal will keep you satisfied for hours!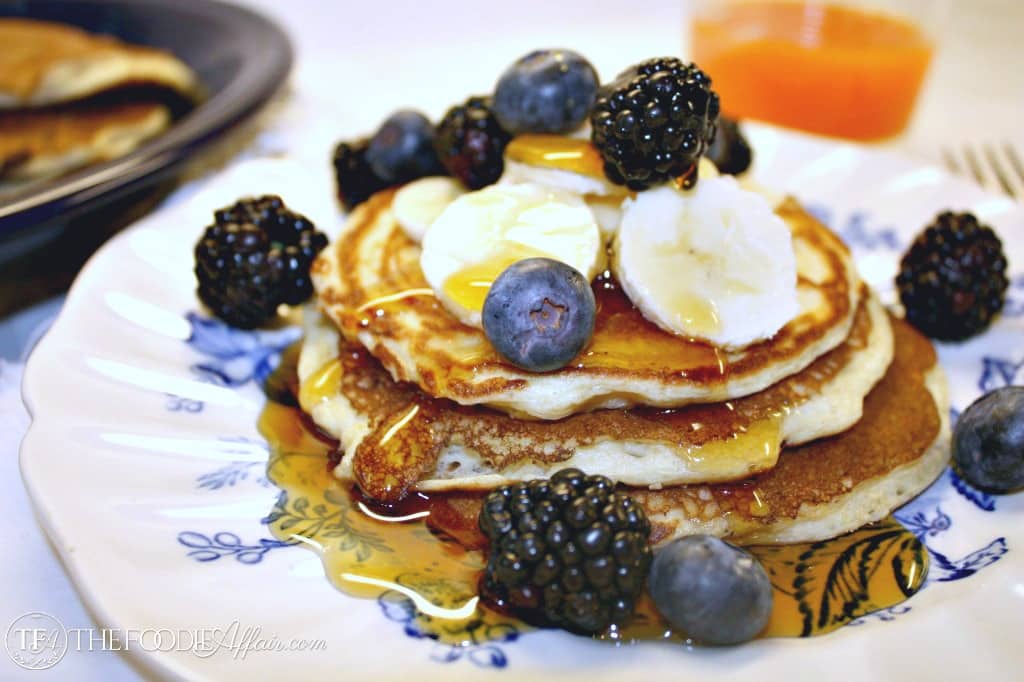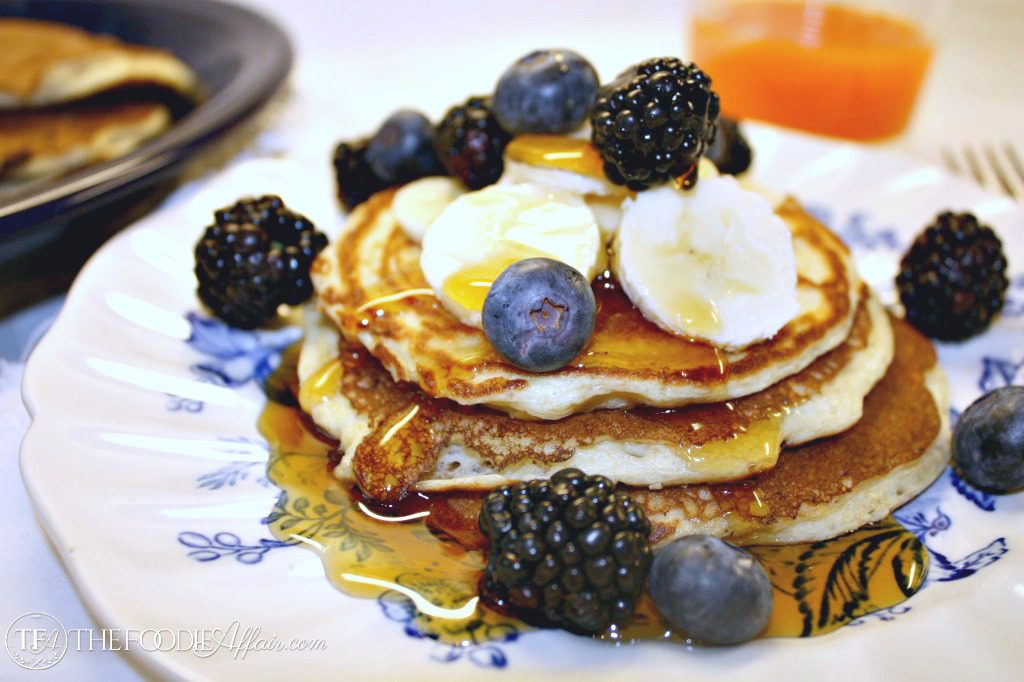 Cottage cheese in pancakes? I know, it doesn't sound very appealing, but before you decide that no one in your family will touch them, hear me out. I test tested these a couple of times without telling anyone that there was a secret ingredient added to it, the cottage cheese! I'm sneaky like that. If I want to introduce healthier versions of our favorite recipes, I slowly introduce my changes and just observe reactions, tweaking as needed.
For the first batch, I used all purpose flour for the base with the cottage cheese, and they were quickly gobbled up. For the second batch, I adjusted the flour by substituting 1/4 cup of the flour for oat bran, and got the same reaction, happy bellies! These pancakes are moist and tender. The added protein is a bonus!
All you need to do is put all the ingredients in a blender and whip it all together until the cottage cheese curds turns into a smooth batter.
These pancakes will leave you feeling satisfied for hours! I kid not.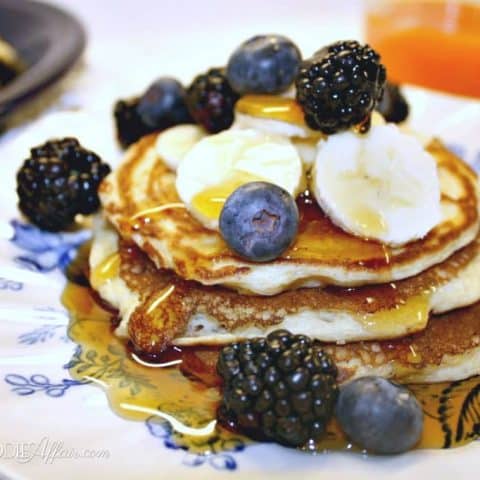 Cottage Cheese Pancakes
Ingredients
3/4 cup all purpose flour
1/4 cup oat bran (or use all purpose flour for a total of 1 cup in recipe)
1/2 teaspoon baking soda
1/4 teaspoon salt
3 extra large eggs
1 cup cottage cheese (I used small curd, 1% low fat)
1/2 cup milk (I used almond milk, unsweetened)
1 1/2 teaspoons vanilla
Instructions
Spray griddle or skillet with cooking spray and heat griddle to 350 degrees or skillet to medium.
Sift flour, oat bran, baking soda and salt together. Put flour in a blender with eggs, cottage cheese, milk and vanilla. Blend until smooth.
Pour about 1/4 cup per pancake onto the griddle. Cook until set enough to flip once. Serve immediately.
Recipe adapted from Whole Foods Market 
recipe
.
This recipe makes about 12 pancakes. A plate of three is about 273 calories and 18.75 grams of protein. Finally, pancakes that will stick to your ribs for a few hours!
Try them out and let me know what you think!
Don't forget to checkout my new Facebook page, The Foodie Affair where you'll get a glimpse of recipes that I'm working on.