This Post is sponsored by Pepperidge Farms in conjunction with Blog Meets Brand and I have been compensated for my participation, but the content and opinions expressed are my own.
Ricotta Pear Toast Topped with Honey and Pecans makes a filling and satisfying breakfast or snack! Change up your morning routine and try this simple and hearty nutritious toast!
Toast for breakfast anyone? Sign me up when the toast is Pepperidge Farm® Harvest Blends!  I received three NEW varieties to try (Seeded, Sprouted, and Ancient Grain), and although each type is made with their own unique whole grain blends, I couldn't wait to dig into the Harvest Blends Seeded Grain!
Of course the first thing I did was look at the ingredient list, and was pleased to read that this bread is made with good for you ingredients like whole wheat flour and wheat berries!  Plus, the seeded grain is filled with crunchy sunflower, flax and sesame seeds!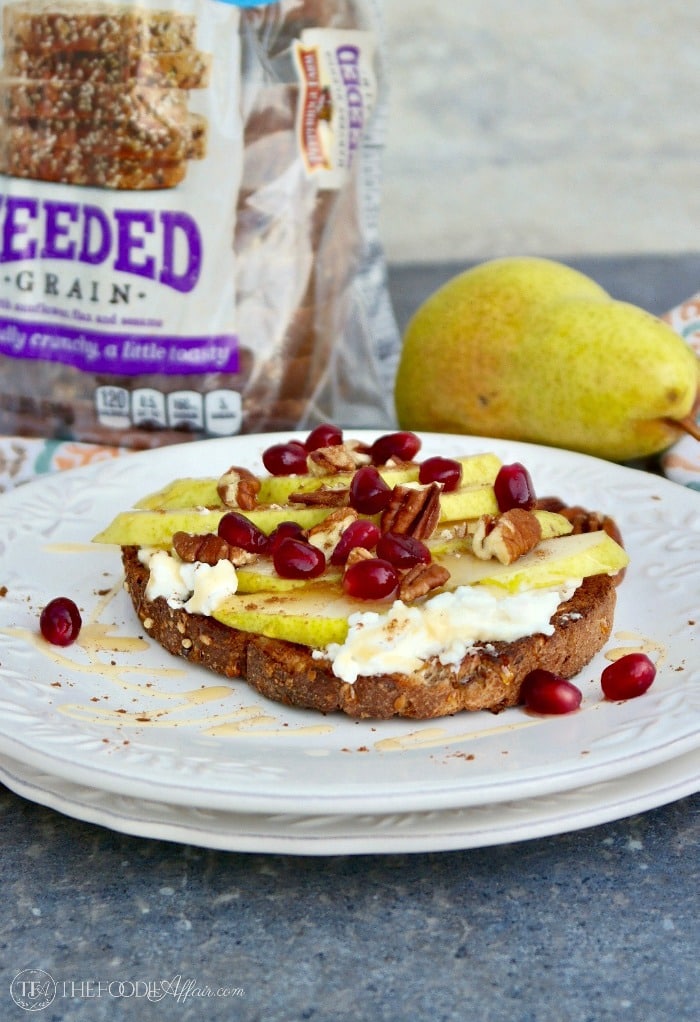 At first I thought the seeds were sprinkled on top of the loaf, but when I took a slice out of the bag I learned that Pepperidge Farm® added the seeds throughout the whole loaf, so each slice is loaded with a trio of yummy seeds!!
Those little seed nuggets add just the right amount of texture to each bite!  You'll love the creamy ricotta between the crunchy toast and firm pears.
Definitely toast the Harvest Blends bread for this recipe because right out of the bag it's super soft, and left un-toasted you won't get a nice base for all the goodies to lay on top.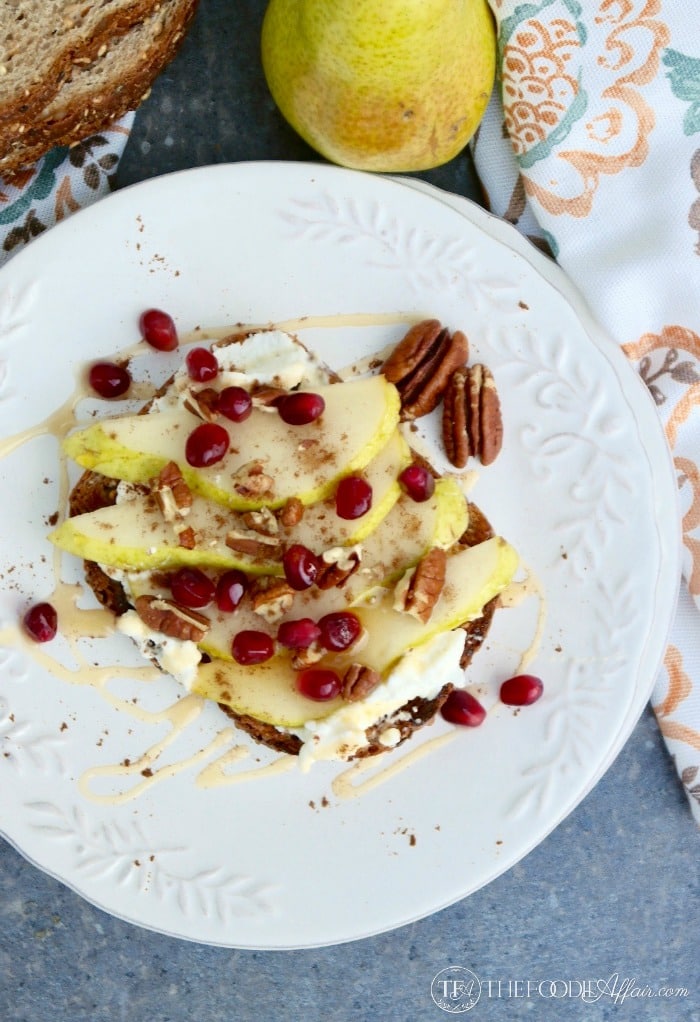 You can definitely pick this ricotta pear toast up with your hands, but I thought it was easier to handle when cut in half.  In fact, you might want to use a knife and fork for each bite!
This toast is a perfect breakfast, brunch or snack to add to your menu!  Try whipping up this over the weekend.  It's super simple to make and delicious!
Coming soon is another Harvest Blend creation. Stay tuned!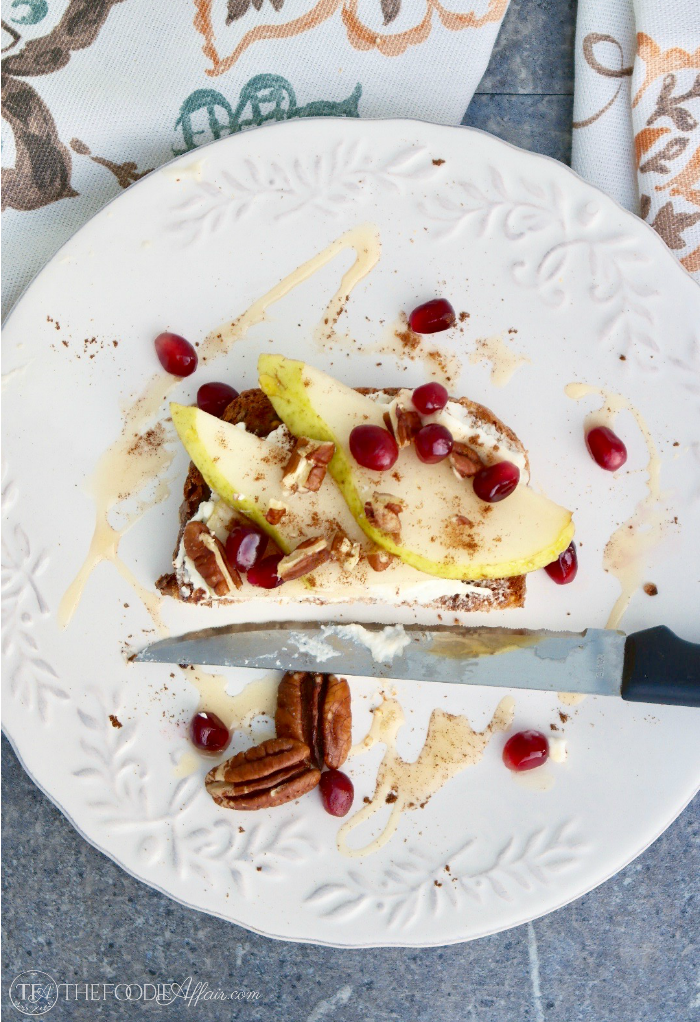 Ricotta Pear Toast Topped with Honey and Pecans
Author:
Sandra @ The Foodie Affair
Ingredients
1 Slice Harvest Blends seeded grain bread, toasted
2 tablespoons whole-milk ricotta
½ pear sliced thinly
1 teaspoon honey
1 tablespoon pecans, chopped
pomegranate seeds for garnish (optional)
Cinnamon (optional)
Instructions
Toast Harvest Blend seeded bread. Spread ricotta on top of toast and sprinkle with cinnamon. Add sliced pears. Drizzle with honey and sprinkle pecans and pomegranate seeds (optional) on top. Add more cinnamon if desired. Enjoy!