Cherry Limeade Popsicles are a delicious way to satisfy a sweet tooth! Dip them in sparkling wine for a decadent treat!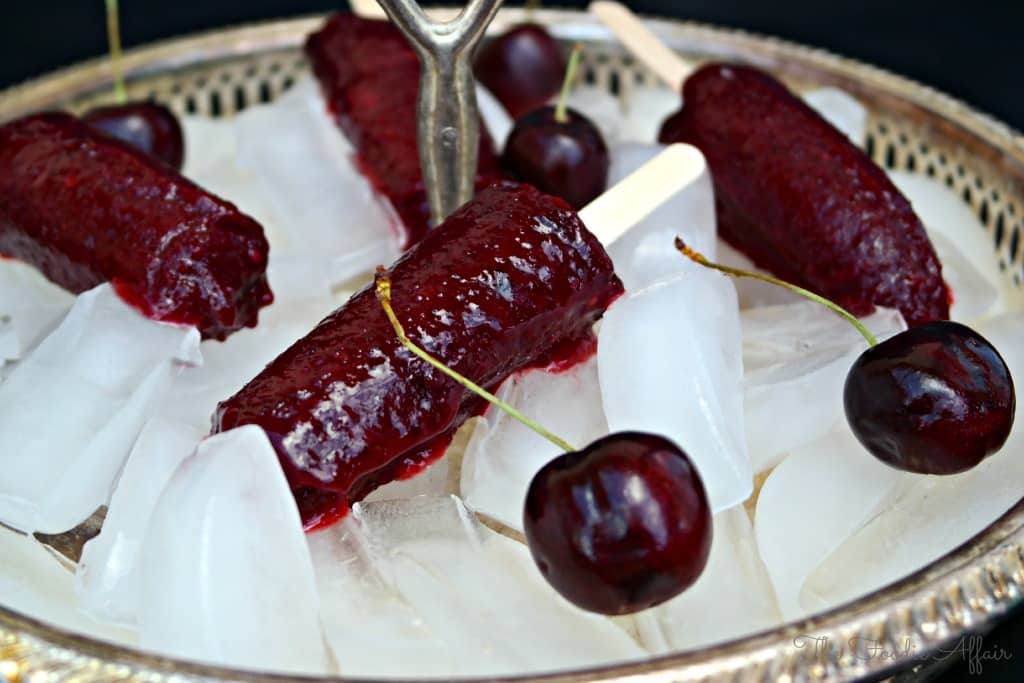 I've been slightly obsessed with all the popsicle recipes that I've seen on Pinterest lately and almost bought one of those very cool plastic molds so that I could start trying all the recipes I've been drooling over, but I talked myself out of the fourteen dollar purchase and picked up the popsicle sticks at a craft store instead.
I turned this Cherry Limeade Popsicle treat into a decadent dessert by using my dessert shooter glasses to make mini popsicles and dipped them in sparkling wine!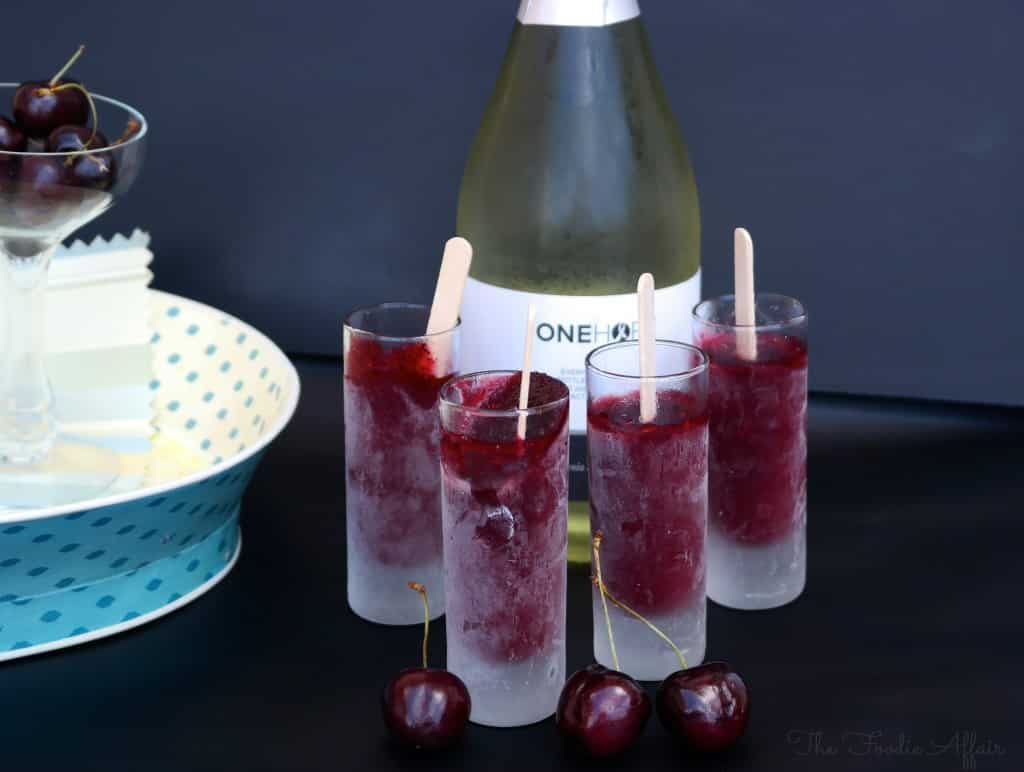 OneHope Wine bubbly is one of my favorite wines. It's the same wine I served for my husband's retirement celebration and an affiliate of mine. I've been involved with Hope at Home, the company that sells OneHope Wine for over a year now, but just recently added the link to The Foodie Affair.
I've been very cautious about what I put on the blog and if you've noticed there hasn't been any advertisements or banners to purchase products on my site.
The whole point of starting this blog was to have a creative outlet for me to share recipes, and to learn new skills like photography, social media, and marketing.
It has been an amazing learning curve, but the truth is, blogging does cost me money. I pay for a hosting service. I paid for my domain. I pay for extra ingredients so the photos are nice to look at. I purchase props; even super bargain thrift shopping costs me a few bucks (cool champagne glasses and tray were thrift purchases)!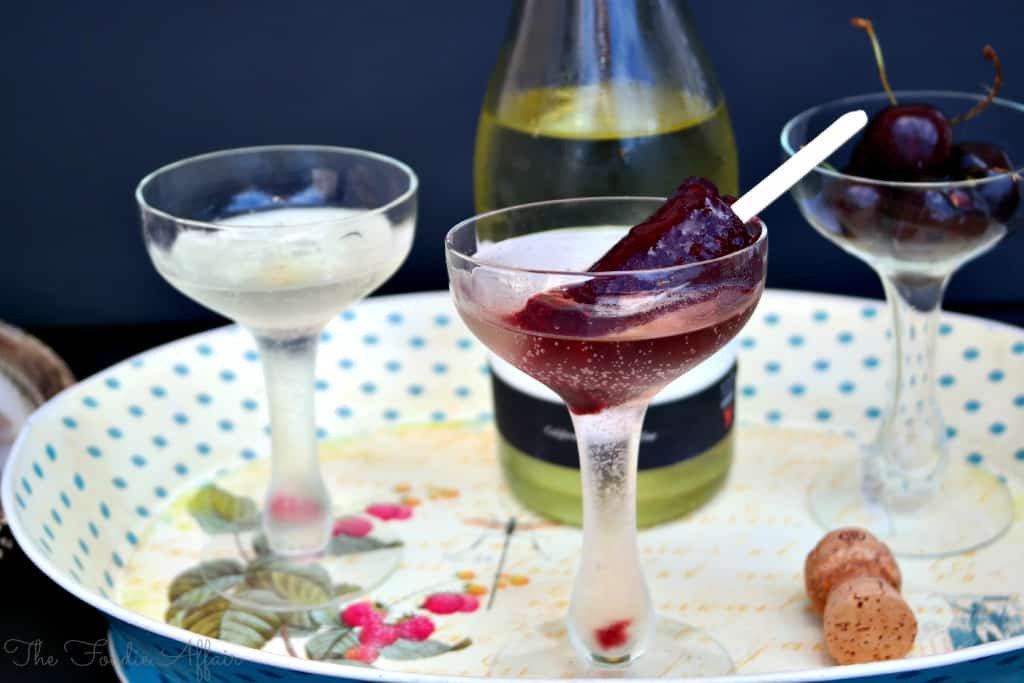 Thankfully, I have a well paying job that I can just buy these items without much thought and I mostly do add the ingredients to my shopping list, but one day I want this blog to support itself, and the only way that is going to happen is to start saying YES to the companies that approach me to do product reviews, and to add some advertising sites, but I have to like and use the product I'm telling you about.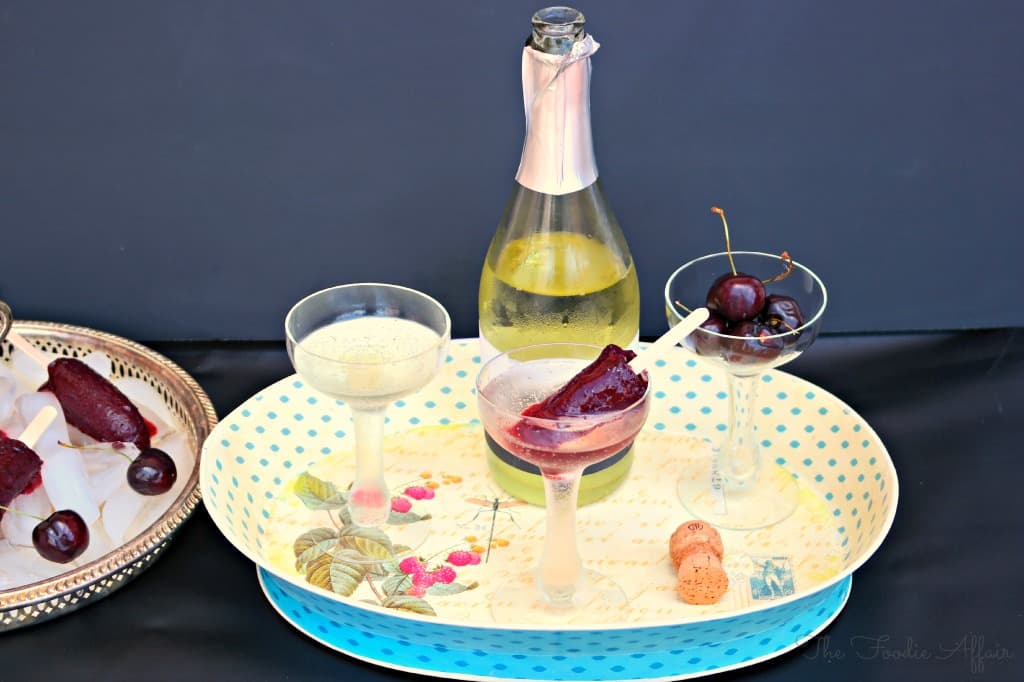 One of the reasons I picked Hope at Home as an affiliate is because I enjoy tasting and drinking wine (well, duh!), and the company gives 50% of their profits to non-profit organizations. I work with a lot of non-profits during my day job, and I see these great companies stretch every cent they can for programs in our communities.
So 50% of the profits from this sparkling wine that I purchased went to the World Food Program USA (WFP USA), which is an organization that focuses on solving global hunger. Every bottle of
OneHope wine supports a specific cause. You can read more about the causes at the OneHope site. Not only does the company donate 50% of their profits to non-profit organizations, but Hope at Home serves as a fundraising platform where you can host a wine tasting event and 15% of wine sales purchased at events are donated to the cause of the host's choice.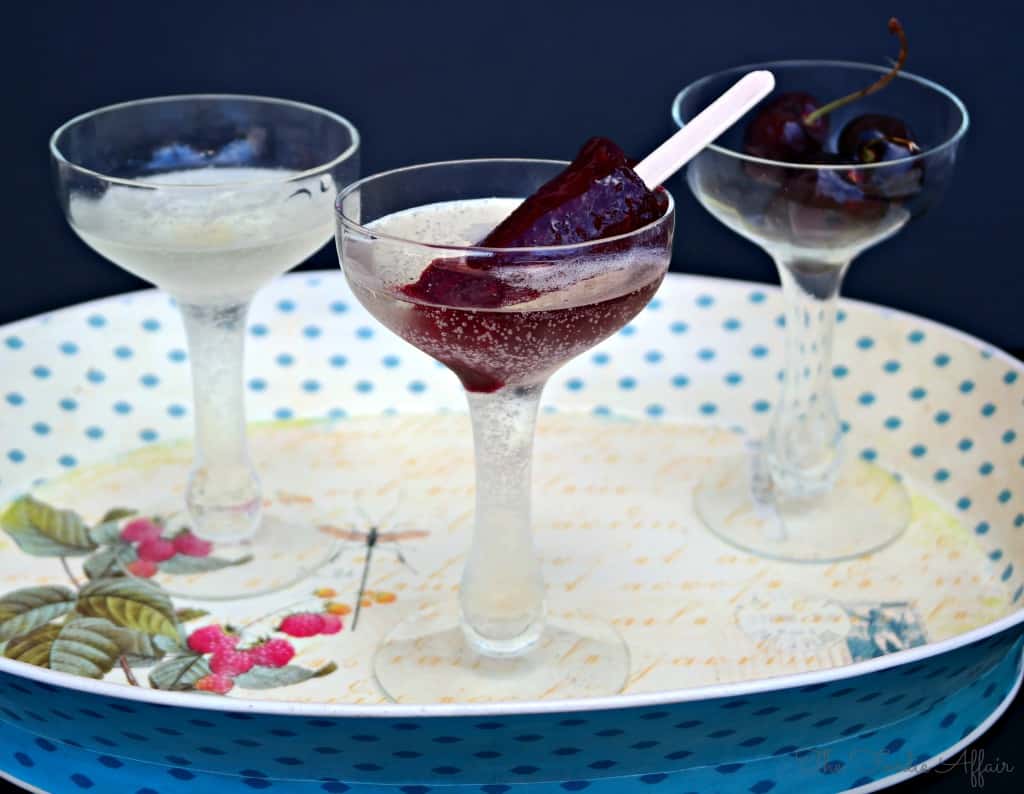 So keep OneHope wine in mind when you need a nice gift, host a special event or are asked to participate in a fundraising campaign.
Not only is the wine delicious, but every purchase supports a non-profit organization, and anything that is purchased from my site will be contributing to The Foodie Affair.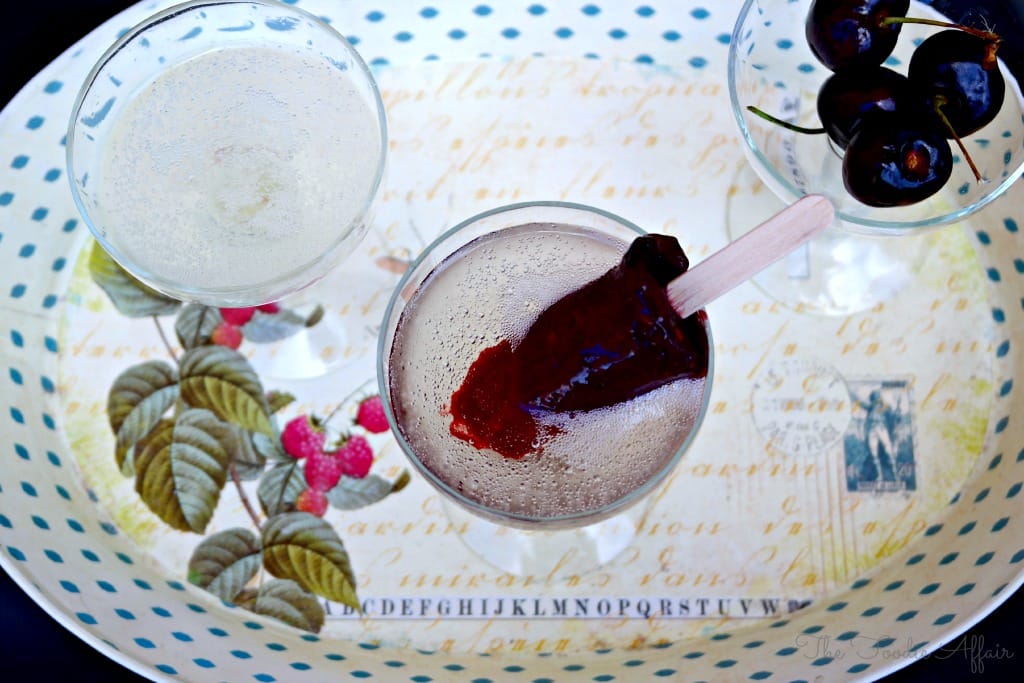 Yield: 4
Cherry Limeade Popsicles
Ingredients
1 pound cherries, pitted
1/2 cup water
1/4 cup sugar
3 Tablespoons lime juice, freshly squeezed
popsicle sticks
Instructions
In a medium size saucepan add all ingredients and cook at medium heat for 15 minutes. Remove saucepan from heat and cool. Puree in a food processor or blender and pour into plastic popsicle molds (or any small container). Freeze for an hour and then place popsicle sticks in the middle of the container. Freeze overnight. To remove from mold, dip in water to loosen and slip out.
Notes
I used mini shot glasses for my mold and used a sharp knife to help loosen the popsicle from the glass.