Easy berry sauce can be used as toppings for a variety of foods. Add to your toast, top your pancakes, yogurt, ice cream. The choices are endless!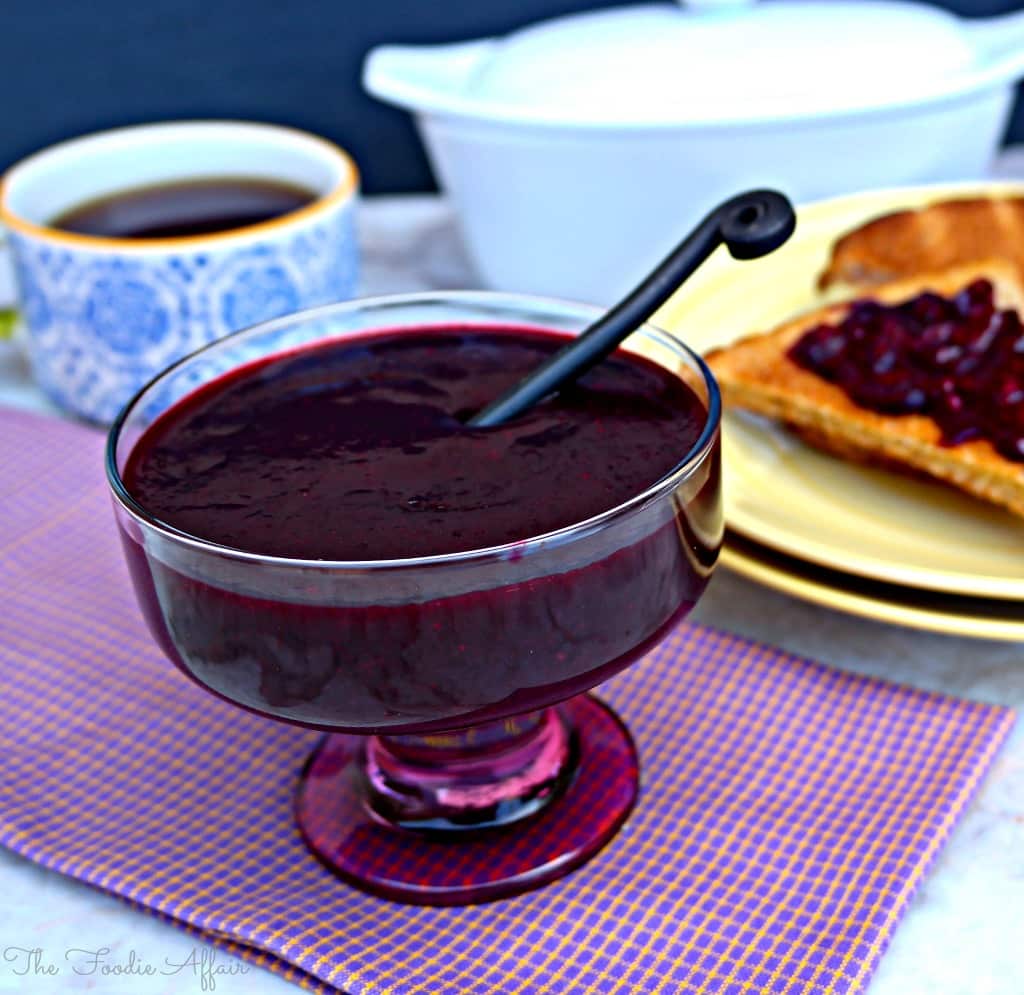 Berry Sauce
Are your stores and farmer's market exploding with fruit? 
I think California must be one of the largest suppliers of strawberries. We practically have them available year round.
I drive by a few acres of farmland on my way to work.
Lots of romaine and iceberg lettuce, and strawberries are maintained in those fields.
It's a huge production, and I always know when harvesting is about to happen!
The two lane road gets backed up, slow heavy trucks full of plastic containers and boxes are delivered to the site along with huge machines that do whatever it is that they do.
And people, lots of people are out there picking strawberries and packaging lettuce.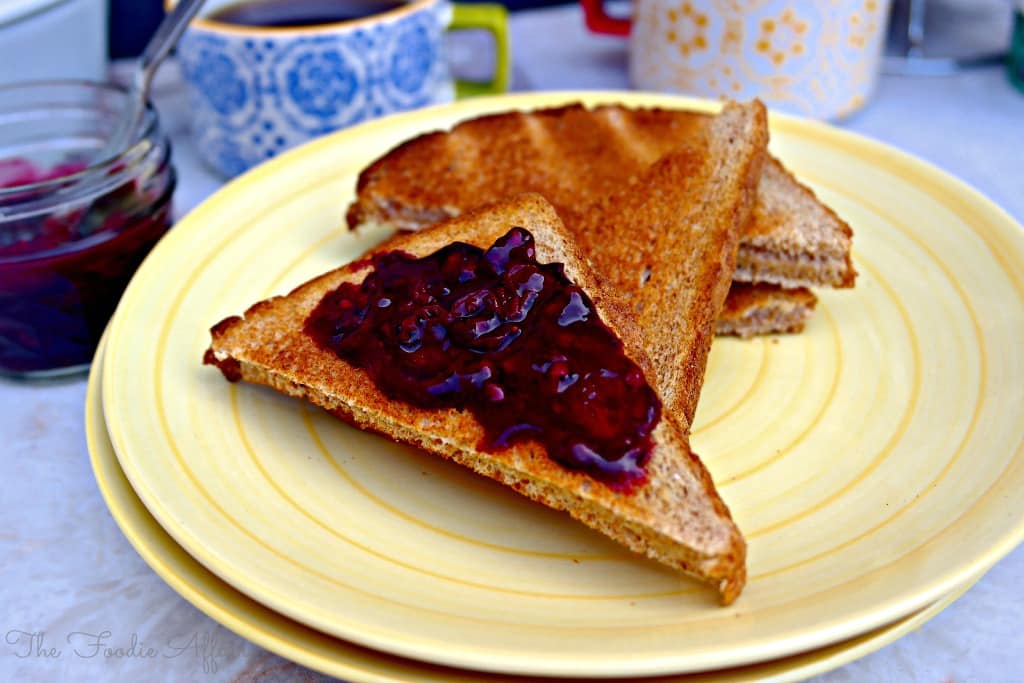 Easy Way To Use Fresh Fruit Before It Spoils
I keep buying the strawberries trying to eat them as quickly as possible, but darn it if I don't end up tossing out some because I didn't use them quick enough!
All berries are susceptible to mold, especially raspberries!
If you don't use them within a few days of purchasing them, there is a good chance little mold fuzzies with appear.
Ewww, I know!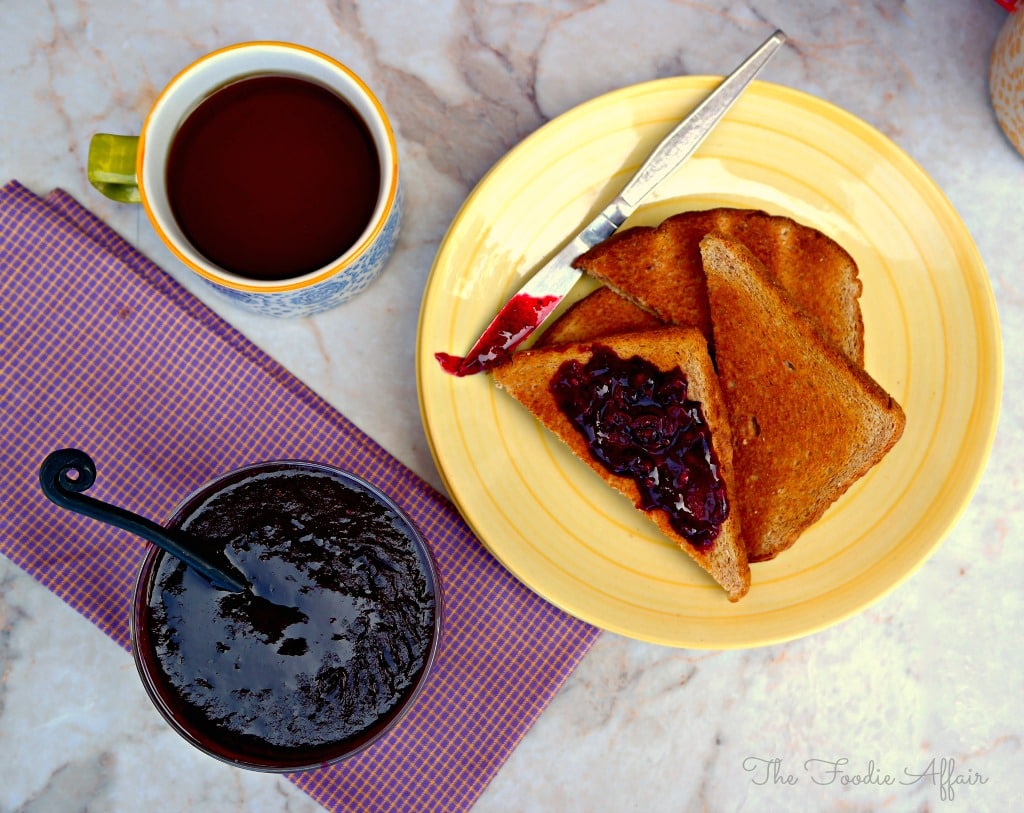 Don't let that happen!
Freeze your fruit for a strawberry coconut smoothie or make this Berry Sauce!
This sauce is super easy and a quick way to use up fruit.
Plus, it compliments everything from oatmeal to cheesecake!
I used a blueberry, strawberry, blackberry combo. Go ahead and get creative with what you have available.
Enjoy topped on toast, swirled it in yogurt, make a PB& Berry Sauce sandwich or how about trying this Berry Coffee Cake!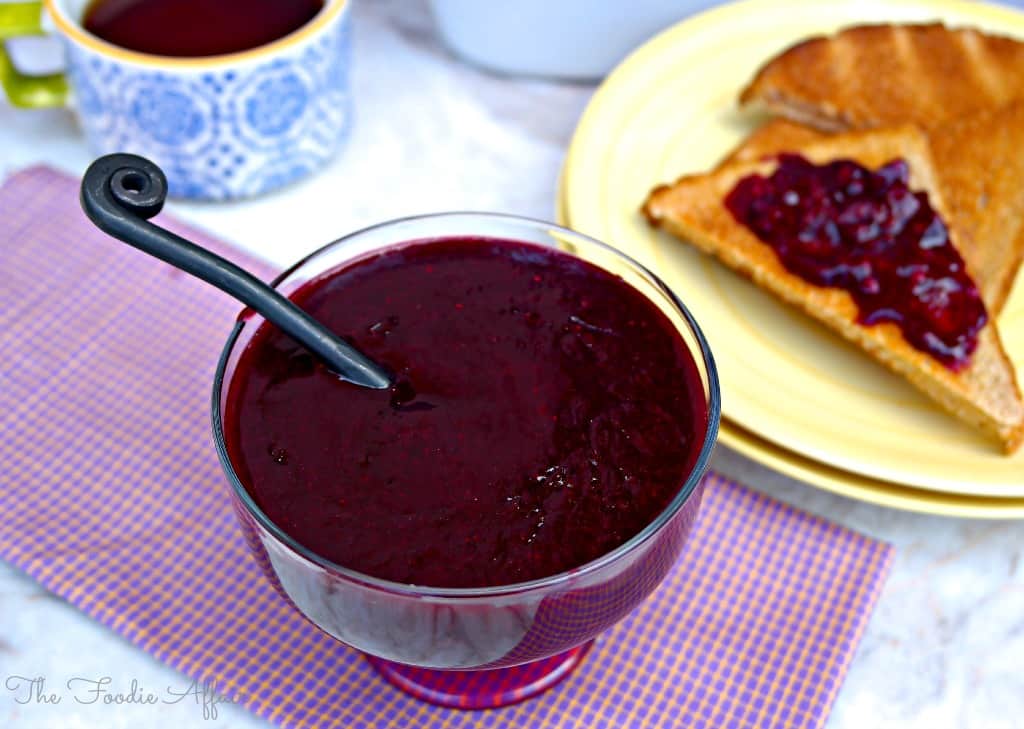 Clean Berries In A Vinegar Water Solution
Oh, I do have a tip for you!  Did you know that you can extend the life of the berries by washing them in vinegar.
The vinegar kills mold spores and destroys bacteria on the berries.
Douse the berries in a vinegar bath (1 part vinegar to 3 parts water).
All you do is put the berries into the mixture, drain, and if you want you can rinse again (I don't and it doesn't taste vinegary), dry as well as you can on paper towels and keep them refrigerated.
I reuse the plastic containers lining them with dry paper towels.
They do last several days longer!!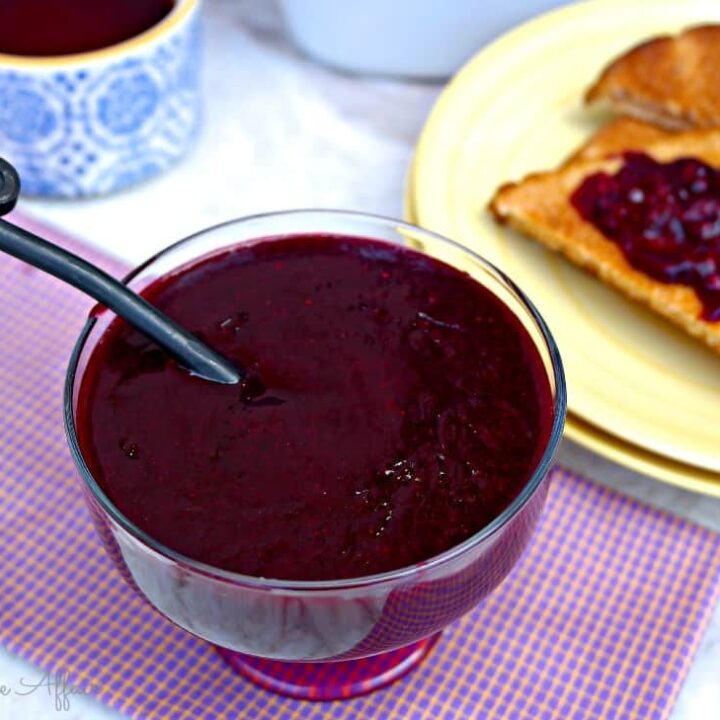 Berry Sauce
Simple berry sauce made with three berries. Top on yogurt, ice cream, toast or add to any baked good recipe.
Ingredients
3 cups berries (blueberry, blackberry, strawberry)
up to 1/4 cup sugar
1 tablespoon fresh lemon juice
1/4 teaspoon vanilla
1/2 cup water, divided (use 2 tablespoons to blend cornstarch
2 tablespoons cornstarch
Instructions
In a small saucepan over medium heat, combine the berries, lemon juice 2 tablespoons sugar, and water. Cook until the mixture begins to bubble. Cover berries and cook on low until berries are softened (7-10 minutes). You may need to break up the berries with a spoon. Taste and add more sugar if it's not sweet enough.
In a small bowl, stir 2 tablespoons of water into cornstarch, and stir into the sauce. Cook until thickened (2 minutes). Remove from heat and stir in vanilla. You may strain the mixture through a small sieved strainer to remove skin and seeds or leave it as it is. Let cool and refrigerate or serve warm!
Notes
If your berries are sweet, you may not need to add much sugar. Add a little at a time. I always taste the sauce and adjust to my preference.
Nutrition Information:
Yield:

4
Serving Size:

1
Amount Per Serving:
Calories:

129
Total Fat:

0g
Saturated Fat:

0g
Trans Fat:

0g
Unsaturated Fat:

0g
Cholesterol:

0mg
Sodium:

3mg
Carbohydrates:

32g
Fiber:

4g
Sugar:

19g
Protein:

1g
Please note that the nutritional information provided are guidelines and may vary based on the brand of products used. For your specific nutritional goals use My Fitness Pal or Verywell Fit recipe calculators. All content within this site is not intended as medical diagnosis or treatment and should not be considered a substitute for professional medical expertise.
You also may like this Sugar-Free Strawberry Topping!