A delicious alternative to a meatball appetizer. Soy Chorizo Cheddar Balls are a hearty appetizer and packed with flavor! Dip them in a chipotle sauce for an extra spicy bite!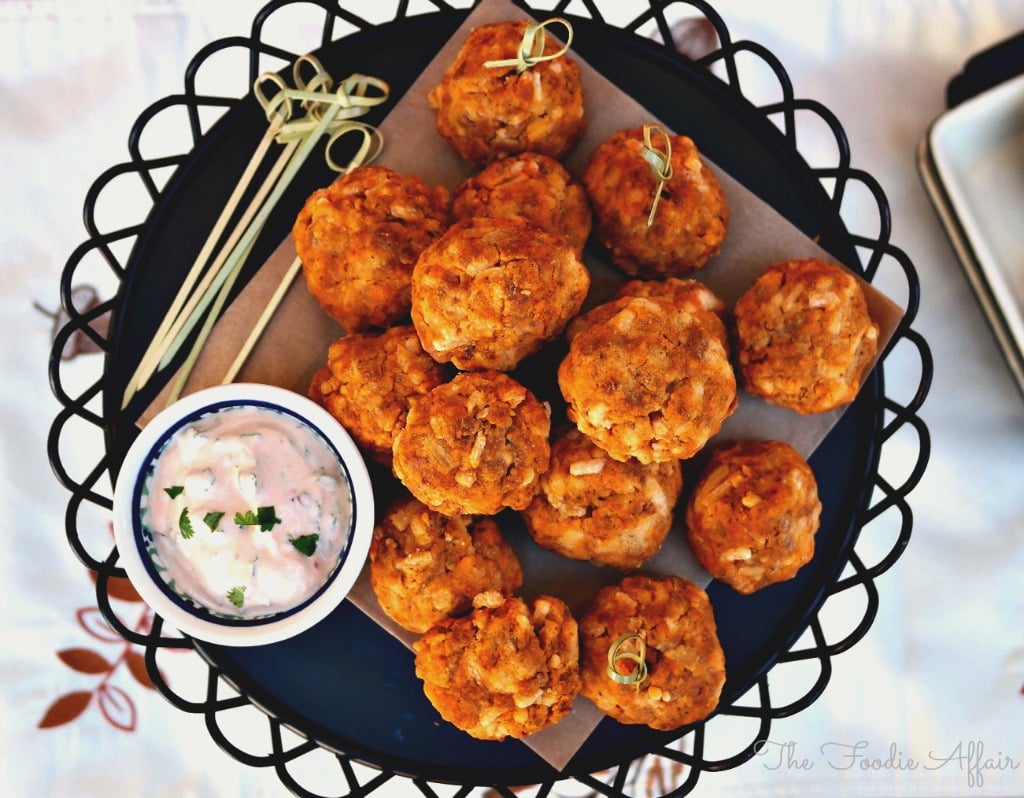 I have a flavorful appetizer that everyone will want to taste, especially your vegetarian guests because there will be something besides a fruit and veggie platter to munch on! Not that those are bad choices to serve for appetizers, but sometimes that's the only option a vegetarian eater will have. I have no problem providing different kinds of snacks to serve the carnivores!
Soy chorizo really has filled that tasty gap that I've found will some meatless dishes. I first added soy chorizo in this beer dip and then a breakfast casserole. With a family of hearty meat-eaters (except Ashley) no one knew that those dishes were vegetarian friendly. I'm finding that I prefer the soy chorizo! It doesn't have any grease in it, it's low in calories, and I'm super pleased with the mouthwatering flavor of all the spices!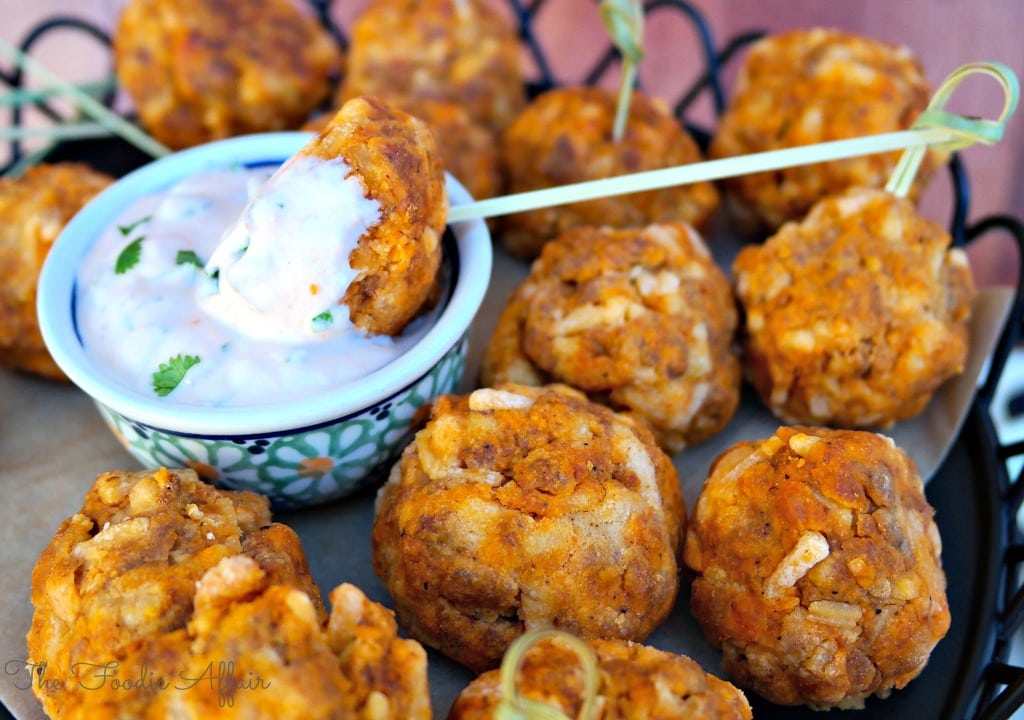 As you start to plan your holiday gatherings keep this recipe in mind! These chorizo balls can be made at a moments notice, but you can also make this ahead of time. Roll up the balls and put them in the freezer!  You'll have a scrumptious appetizer to bring to the open house or can pop them in the oven for those folks that drop by for some holiday cheer!
Oh, and don't skip making he chipotle sauce! It is spicy and flavorful! Adjust to your preference by adding a teaspoon at a time!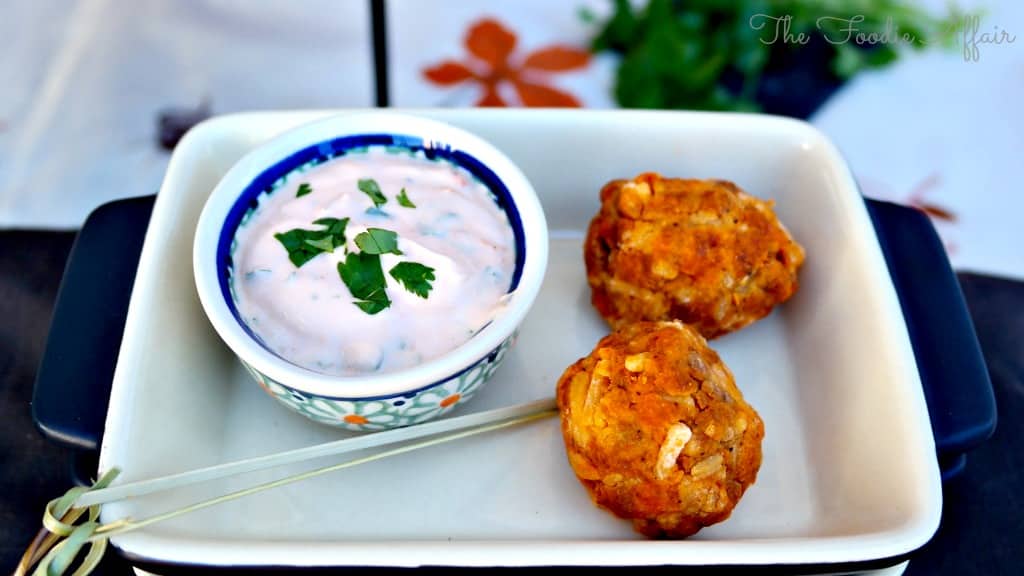 Soy Chorizo Cheddar Balls
Author:
Sandra @ The Foodie Affair
Ingredients
1¼ cups all-purpose flour
½ teaspoon salt
¼ teaspoon ground pepper
¼ teaspoon cayenne pepper
1½ teaspoon baking powder
2 cups sharp cheddar cheese, shredded
12 - 16 ounce soy chorizo
3 tablespoons butter, unsalted, melted and cooled
Chipotle Dipping Sauce
½ cup Greek yogurt, plain
2-3 teaspoons (to taste) sauce from can of chipotle chiles
¼ cup cilantro, chopped
Instructions
Preheat oven to 400 degrees. Line a baking sheet with parchment paper and set aside.
In a large bowl, whisk together flour, salt, pepper, cayenne pepper and baking powder. Add cheese and coat with flour mixture.
In a medium bowl add chorizo removing casing. Break apart with a spoon. Add to flour mixture with melted butter and mix until well combined. Roll into 1½ - 2 inch balls. Place balls on prepared baking sheet and bake until golden. 10-12 minutes. Serve warm.
Chipotle Dipping Sauce
In a small bowl mix together yogurt, chipotle sauce and cilantro.
Adapted from Martha Stewart's
Sausage Cheddar Balls