A nutritious way to enjoy a sandwich! Turkey Meatball Subs are a perfect mid-week meal filled with homemade sauce and baked meatballs, then topped with melted cheese. You may need to use a fork!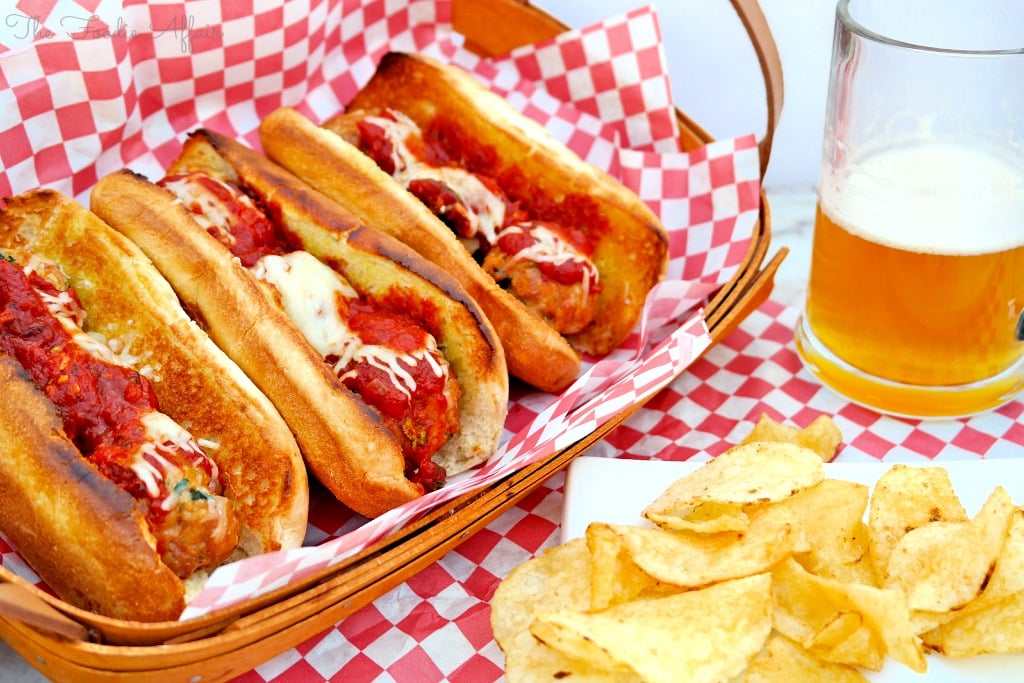 These Turkey Meatball Subs can be on your table in 25 minutes! Yes, it's true!  You already did all the work when you made Turkey Meatballs from this post!
With our kids out of the house (most of the time; not counting college breaks), I thought that I would have more leisure time since we aren't running our kids from one event to the next.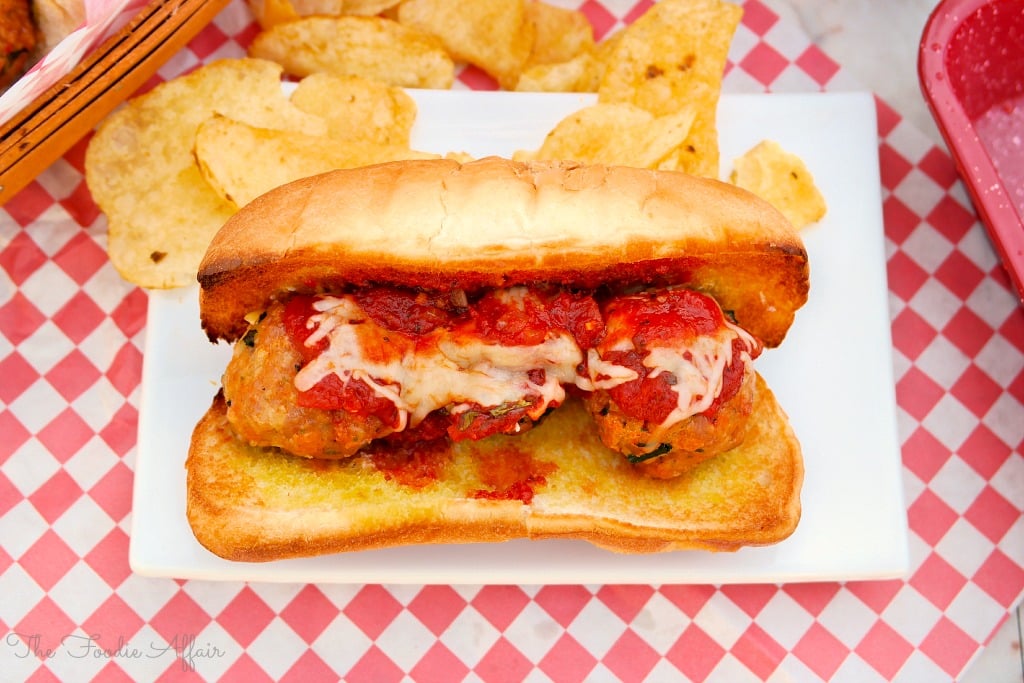 During their high school days, our daughter was active with the school plays and the dance team, and my son was an athlete.  There are four school years between them, so compared to some families, we had it easy, and didn't have to divide our time attending events very often.
I did all the coordinating and taxing when I was a stay at home mom, and my husband did the caravanning during the middle and high school years since he had a flexible schedule compared to mine.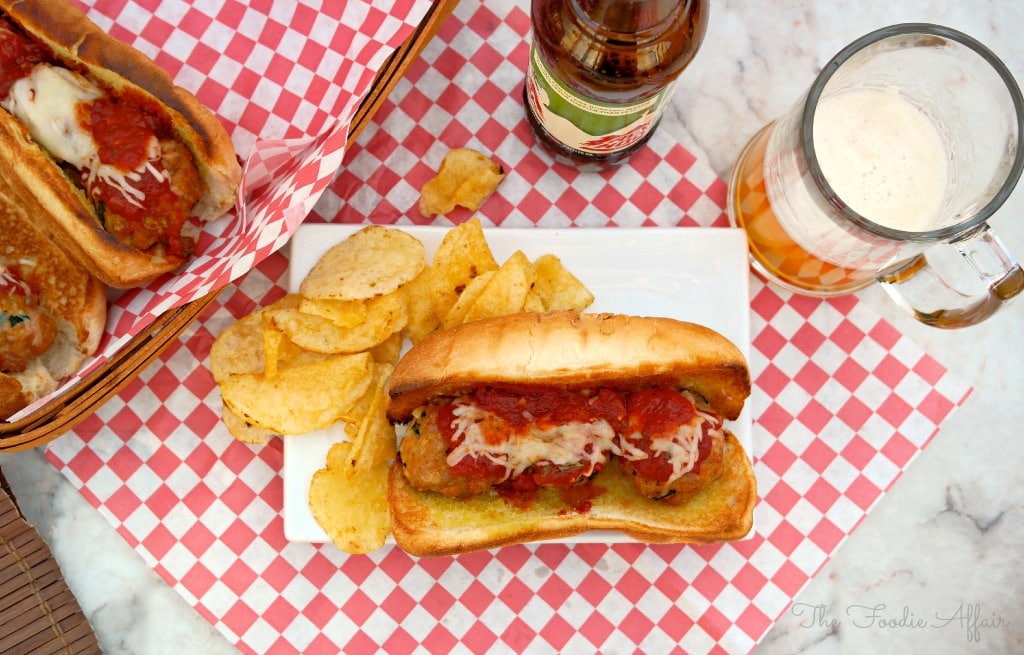 Some days it was chaotic, trying to get to games that start at 4:00 pm when I got off work an hour later. I was the mom running to get to the baseball field in heels. No, not sexy high heel stilettos with a matching short-short skirt. Haha! I wasn't one of THOSE moms, <laughing>
I'm sure I embarrassed our kids in other ways!  I wore those basic black pumps, the type that would get stuck in the grass forcing my foot out of my shoe as I moved forward all while the shoe stayed behind me!  If you know what I mean, you're awesome 🙂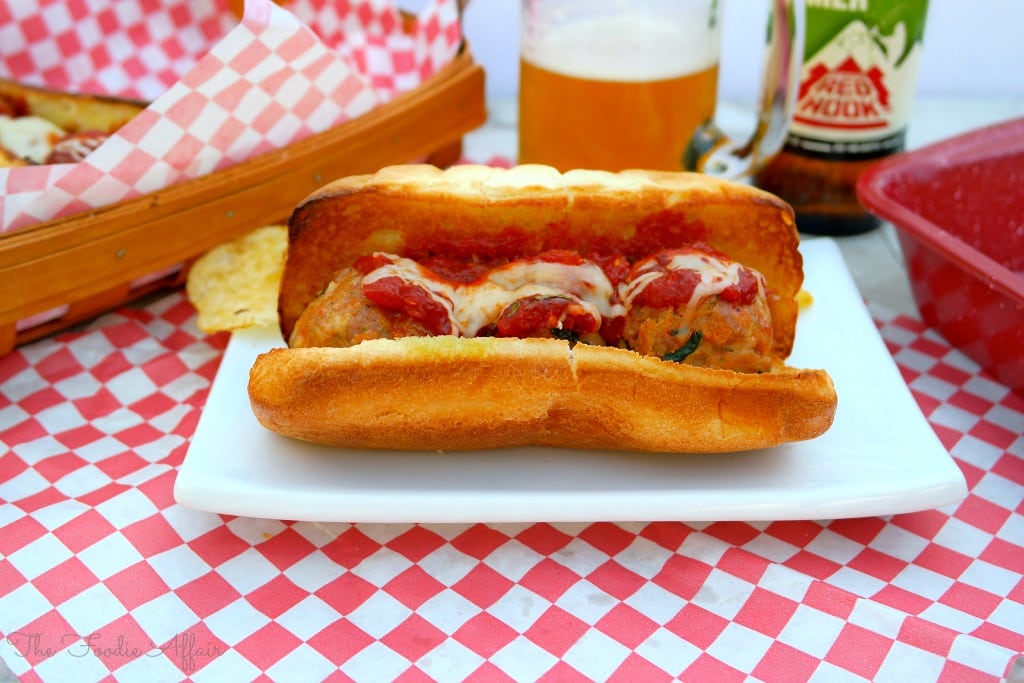 So why do I still feel rushed to get a meal together and exhausted like I did when my kids had detailed schedules and various obligations? I guess now I'm busy running myself to different events!  I'm working on a new fitness schedule; running less, trying some high intensity interval training workouts, and a new challenge, Bikram Yoga! Instead of bolting to a game or a dance performance, I'm trying to beat the traffic so I can get to my own class on time!

Ingredients
1 cup Italian four cheese mix
4 sub rolls
olive oil
Instructions
Pre-heat oven to 400 degrees. Line a cookie sheet with foil and lightly coat with cooking spray.
Place prepared meatballs on the cookie sheet and cook for 12-15 minutes.
Prepare marinara sauce and set aside.
On a separate cookie sheet open sub rolls and lightly brush with olive oil. Toast under a broiler until it get a little crispy.
Place three cooked meatballs in each roll, top with sauce, then add cheese. Broil about 1 minute or just until the cheese melts. Top with more sauce if desired.
Notes
We didn't have leftover sauce from when I made this meatball recipe, so for this sub sandwich, I made a half portion of the marinara sauce. The amount was perfect for this recipe.
Meals that are quick and tasty are a must for us during the week, even when a meal is for the two of us. This Turkey Meatball Sub works out well because when I made the meatballs I froze half of them so I could use them for this sandwich. When you're limited on time, but still want a great meal, keep this recipe in mind!