Slow Cooker Chicken Tortilla Soup is flavorful and easy to make with the help of a Crock Pot!  Garnish with baked tortilla strips and avocado chunks for an extra punch of flavor!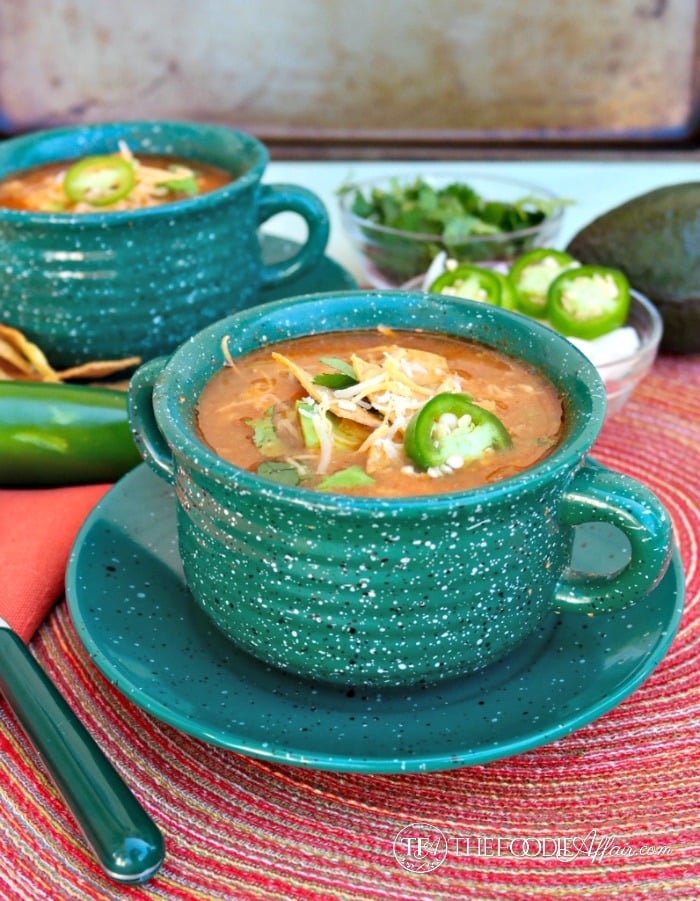 I'm so pleased to be sharing this recipe with your today! This scrumptious bowl of chicken tortilla soup is a recipe my friend Sarah from The Magical Slow Cooker created for her first cookbook, Recipes For Busy Moms, The Magical Slow Cooker!
I read cookbooks like a great novel paging through each recipe as I look at all the delicious recipes, and like a good story, I couldn't put this book down until I got through each page!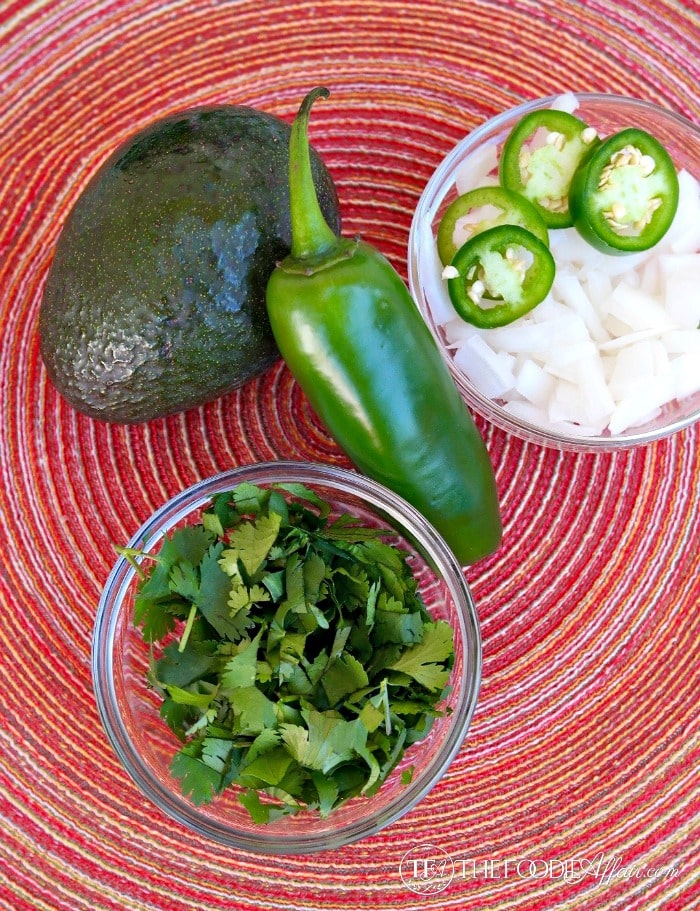 I was trying to decide which recipe to try first and was having a tough time choosing just one. Something from the Breakfast and Brunch section like the Sausage Mushroom Frittata sounds like a delicious weekend meal, and the Meatloaf Onion bombs from the Main Dishes section looks like a meal I want to serve for guests!
Well, I asked Alan for his opinion, and as I flipped through the Soups and Stews recipes, he stopped me on the Chicken Tortilla Soup – "THAT ONE! Definitely, make that first," he said!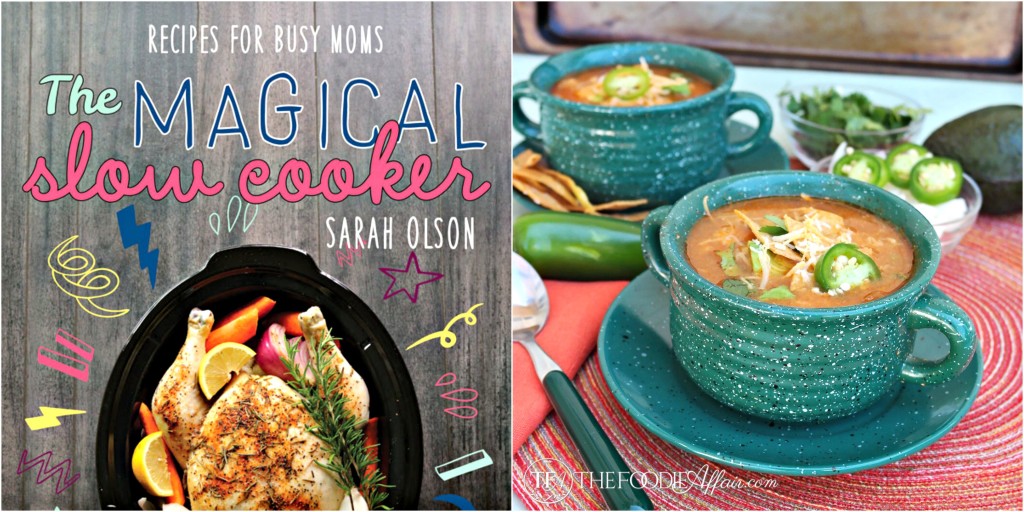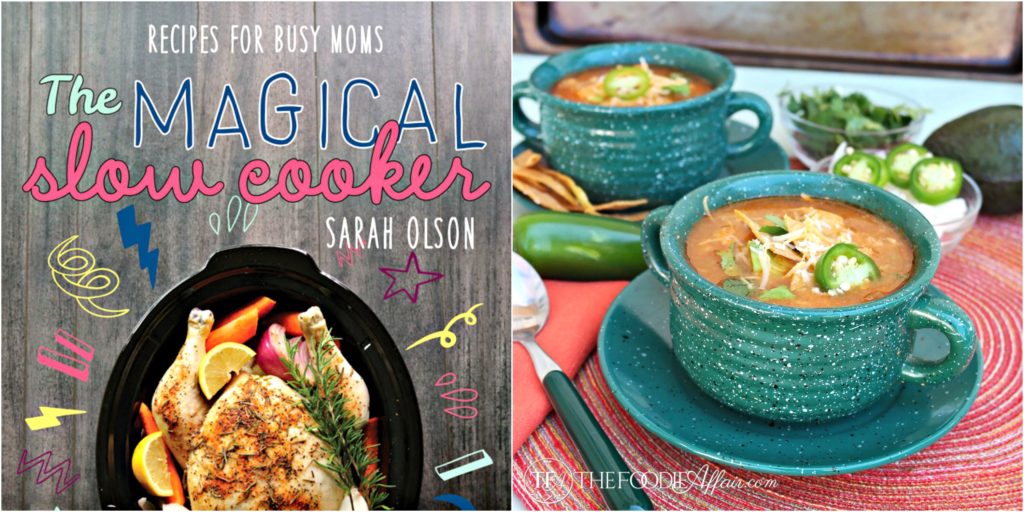 What a great choice! This took no time to put together, which takes some of the pressure off of meal planning, and prepping a tasty meal during my work week.
I put everything in the slow cooker in the morning, head off to work, and by the time I get home and into comfy sweatpants, dinner is ready!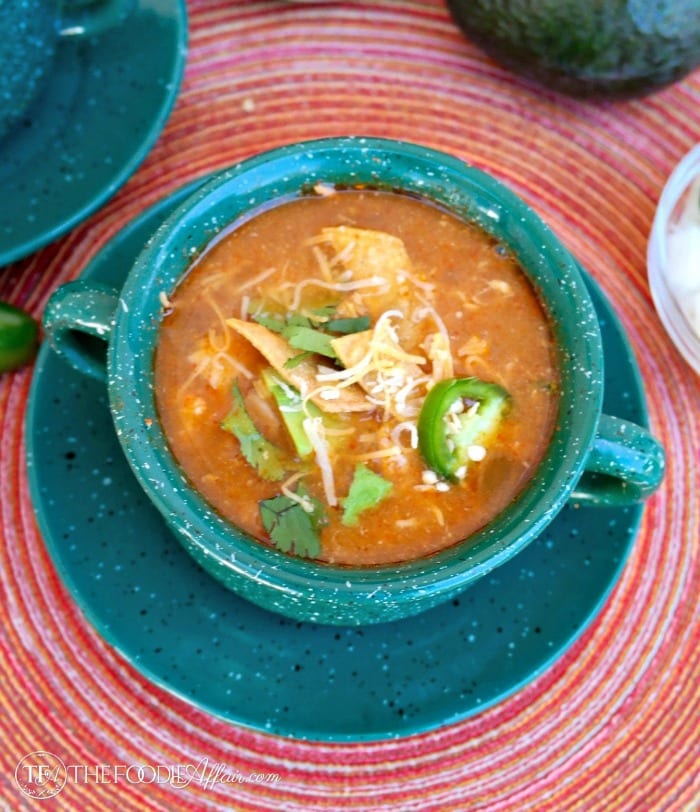 We ate every single bite of this slow cooker chicken tortilla soup. I packed up a couple of bowls full so we could enjoy it for lunch the day after I made this, and I'll be making it again as we get closer to Cinco De Mayo!
Make sure to add the extras like the chunks of avocado, and the tortilla strips! I followed my method of baking the tortilla chips, and in Sarah's book, she explains how to fry them. Either way is delicious and adds a tasty flavor to the soup!
You can get your copy of Sarah's Recipe For Busy Moms, The Magical Slow Cooker Cookbook HERE.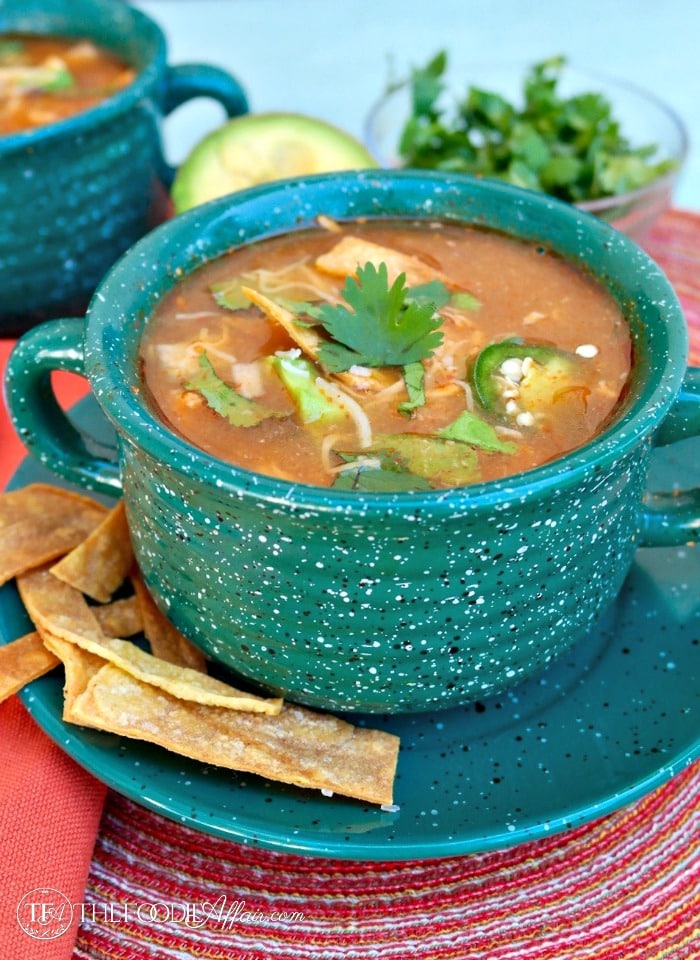 Slow Cooker Chicken Tortilla Soup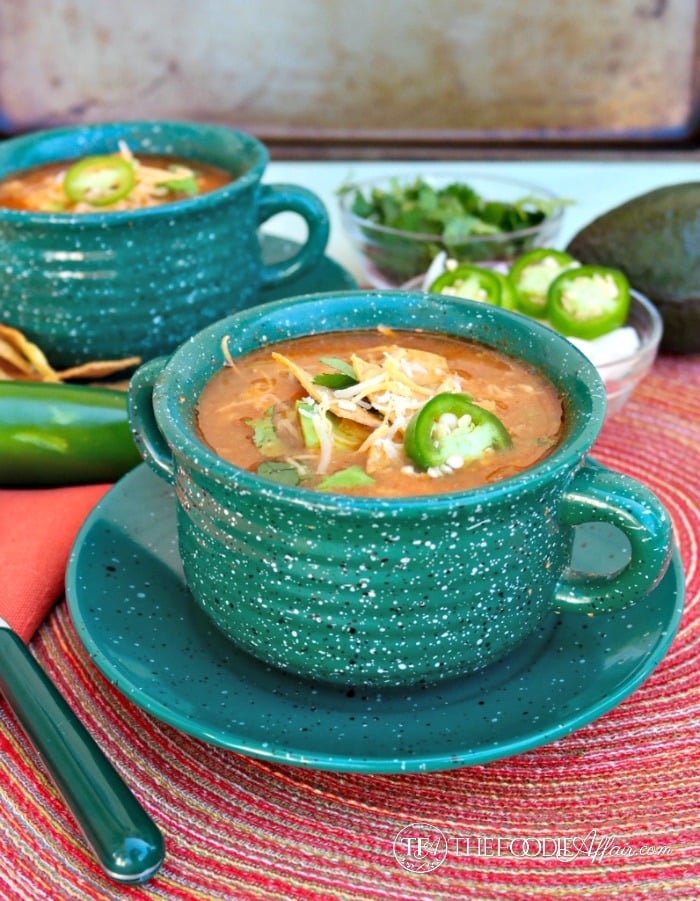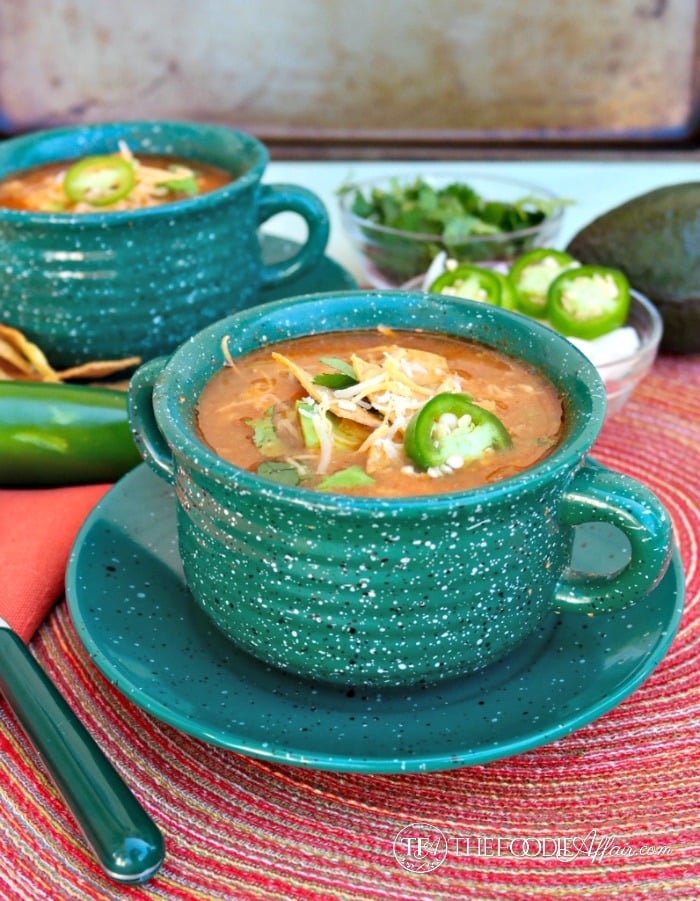 Ingredients
1 (32 ounce) box chicken broth
1 (14 ounce) can red enchilada sauce
1 (10.75 ounce can cream of chicken soup
1/2 cup diced white onion
1 tablespoon jalapeño, minced
1 1/2 pounds chicken breasts, boneless, skinless
salt to taste
1/4 cup chopped cilantro and extra for topping
cheese, avocados for topping each serving
Baked tortilla Chips cut in strips
Directions
Combine the chicken broth, enchilada sauce, cream of chicken soup, onion and jalapeño in the slow cooker.
Add chicken to soup mixture, cover and cook on low for 8 hours.
Shred the chicken with two forks and add cilantro. Serve immediately. Top with avocados, jalapeño slices, shredded cheese and tortilla strips.