Oatmeal Cookie Ice Cream Sandwich; freshly baked oatmeal cookies with a slice of vanilla ice cream between the two, then decorated with sprinkles or dipped in chocolate! Who screams for ice cream??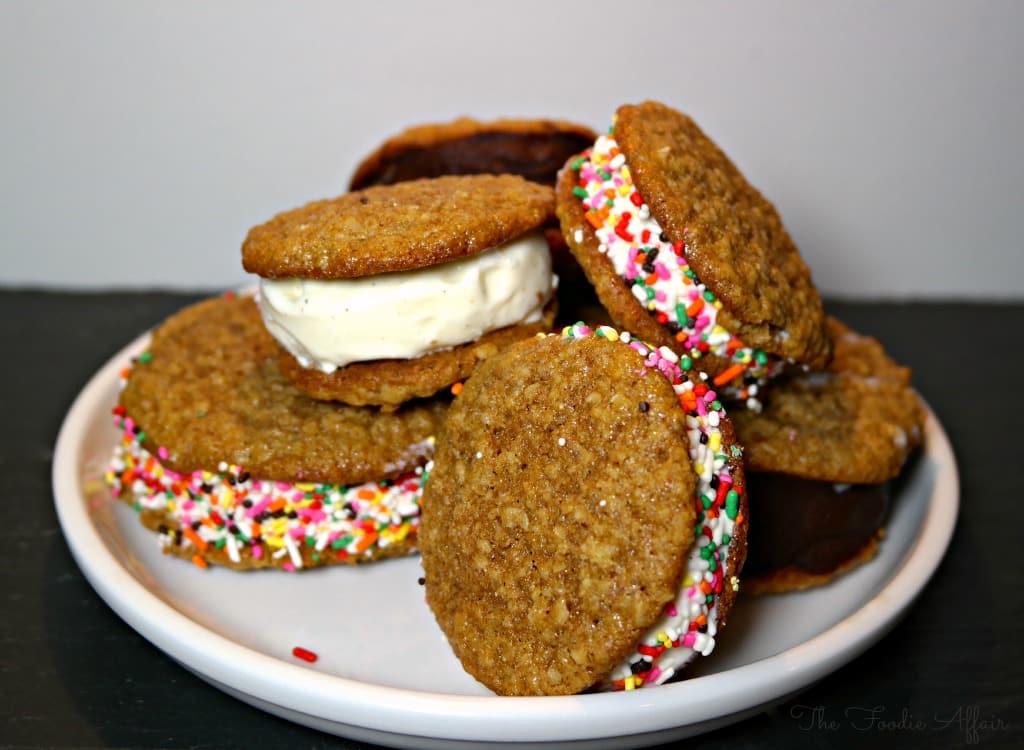 I saw this cool way to slice ice cream right into the container while checking out different sites on Stumble Upon, and thought that a copycat IT'S-IT Ice Cream Sandwich would be the perfect recipe to try this fun way to serve ice cream!
You've had one of those amazing, decadent treats before, right?! IT'S-ITS have been around for a long time, and at one time only sold in San Francisco where the company is based. Now they're sold world-wide, and there are several flavors you can choose like mint, chocolate, and cappuccino ice cream.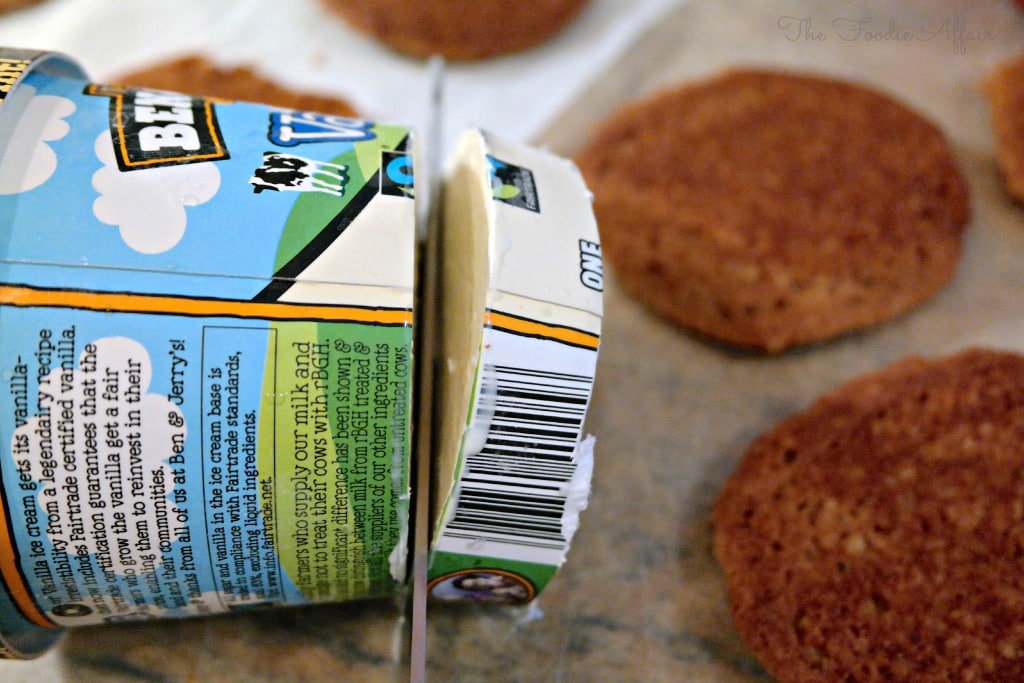 As you enter the city from the South, you can see a big sign and photo of an IT'S-ITS. It's pretty prominent and always a landmark reminding me that we're almost in San Francisco! Yeah, most have their eye on the Golden Gate Bridge or cable cars, while I have ice cream on my mind!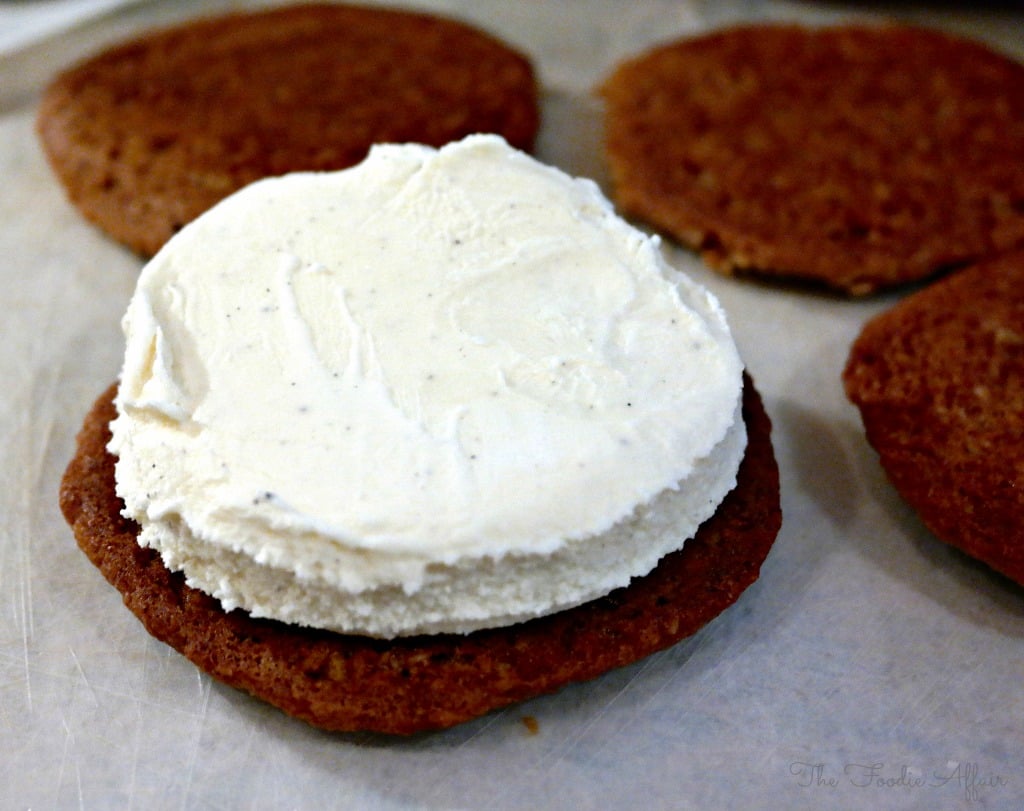 I was really happy with the way these came out. The cookies are flat, which is perfect for making a sandwich! To help with that same idea, I ground up half of the oatmeal so the oats wouldn't be rough. Kind of a minor detail, but I intended to dip the whole cookie in Magic Chocolate Shell Ice Cream Topping just like an IT'S-IT, and I wanted the chocolate to have a smooth finish.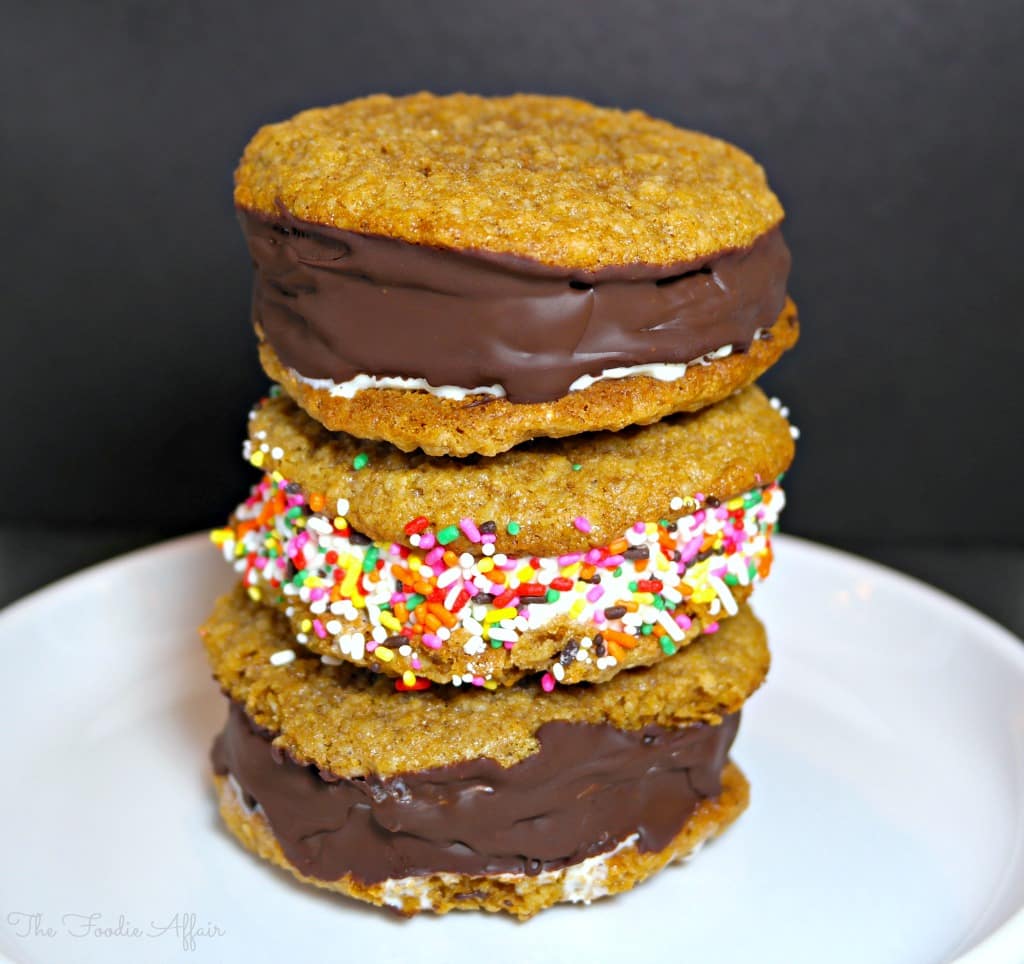 For this batch I ended up using a small pastry brush and added the chocolate only to the ice cream showing on the edge of the sandwich. It's a perfect amount of crunch and chocolaty flavor. If you want to dip the whole cookie in chocolate be sure you freeze the assembled cookie for at least an hour before dipping. Oh, and double dipping is allowed!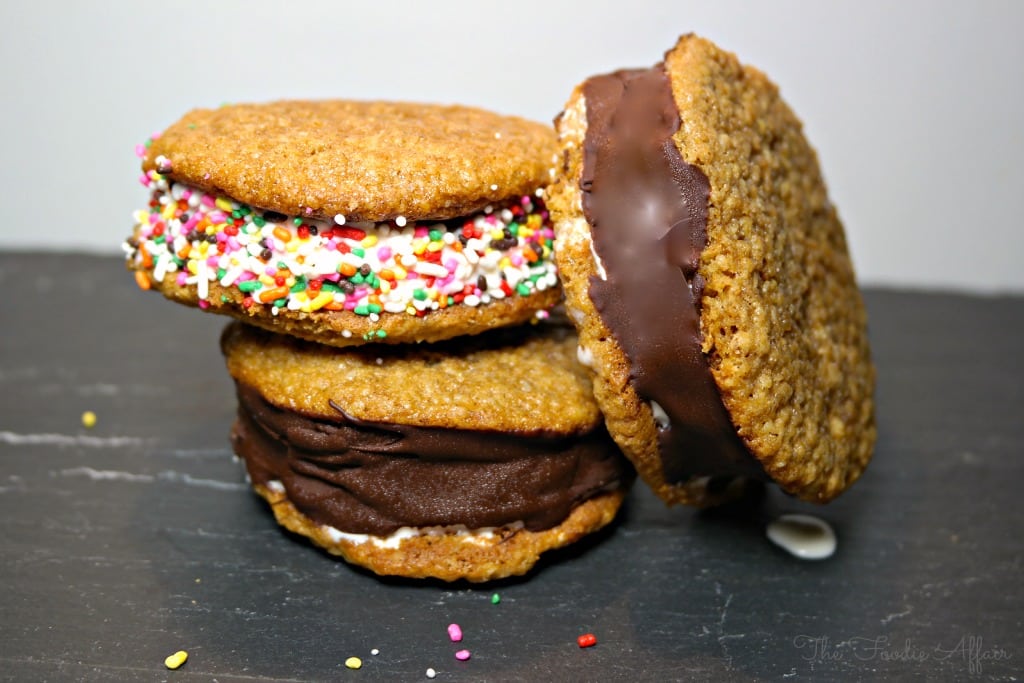 Yield: 10
Oatmeal Cookie Ice Cream Sandwiches
Ingredients
1 1/2 sticks (12 tablespoons) unsalted butter, softened
3/4 cup brown sugar, packed
1/4 cup granulated sugar
2 cup old-fashioned oats
1 cup white whole wheat flour
1 teaspoon baking soda
1 teaspoon cinnamon
1/4 teaspoon kosher salt
1 pint ice cream
sprinkles
Instructions
Preheat oven to 350 degrees. Line two baking sheets with parchment paper and set aside.
In a large bowl beat butter and sugars until creamy. Add eggs one at a time mixing well. Add vanilla.
Pulse 1 cup of oats in a food processor or blender. In a medium bowl whisk together oats, flour, baking soda, cinnamon and salt. Add dry ingredients in butter mixture and stir until combined. Measure 2 tablespoons of dough and roll in a ball for each cookie. Place two inches apart on prepared baking sheet. Bake for 10-12 minutes or until brown. Cool.
To assemble, cut slices of the ice cream to desired thickness, remove paper, and place on the flat side of the cookie. Top with another cookie. Enjoy plain or decorate with sprinkles or magic shell chocolate ice cream topping.
Notes
Recipe bakes 20 large cookies. I baked large and smaller cookies using 1 tablespoon of cookie dough. You may need two containers of ice cream if making all large cookies.