Delicious Chocolate Mint Protein Smoothie tastes more like a shake than a healthy meal replacement!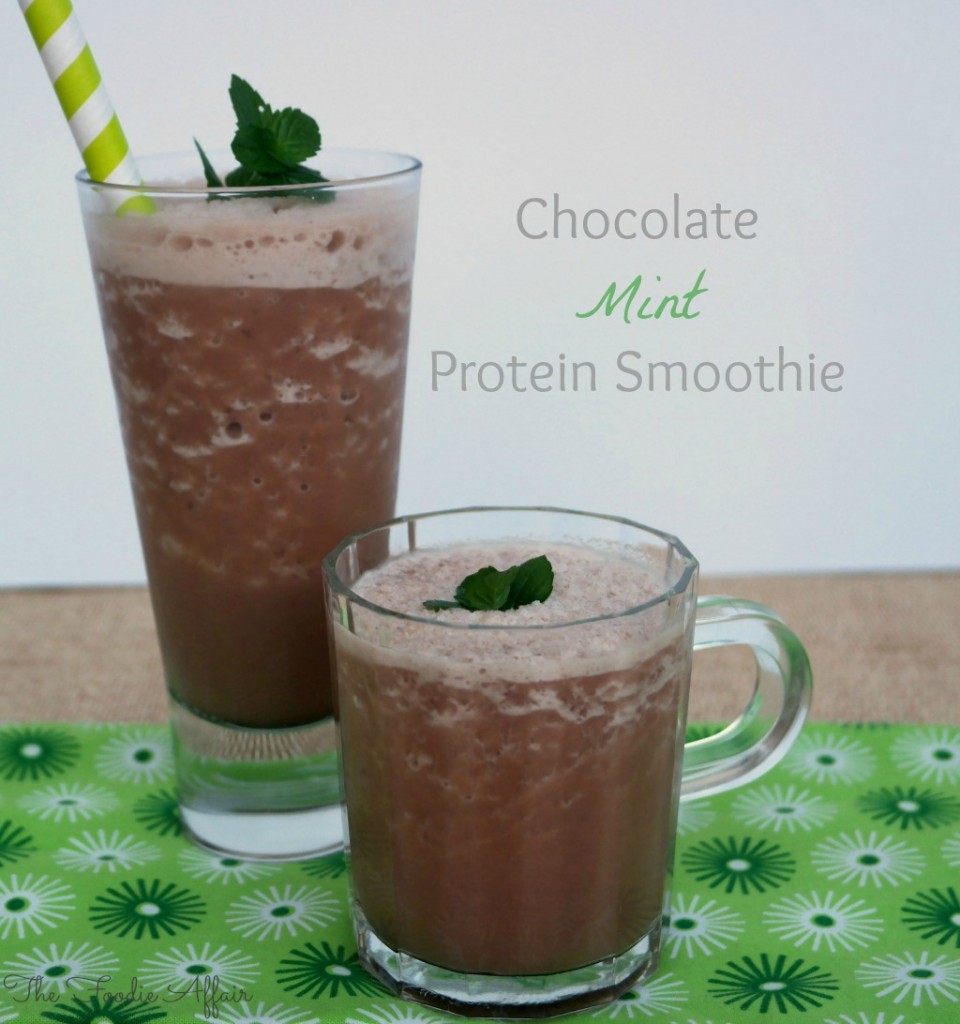 Hello my chocolate loving foodie friends! I have a tasty protein drink that will keep you satisfied for hours and will take you absolutely no time to blend up!
Smoothies are my go to meal in the mornings or whenever I'm hungry and in a hurry! For a while I was in the habit of sharing my smoothies on The Foodie Affair's Facebook page. I would blend up my creation before going to work, snap a photo and share the recipe. I got out of that routine when I changed my workout routine.
The routine was to blend up a smoothie as soon as I was done running with my sole sisters at O'Dark thirty… aka before the sun is out! I'm limiting my runs and sleeping in more (ahhh), so I've extended my first meal of the day to late in the morning, which is when I'm at work.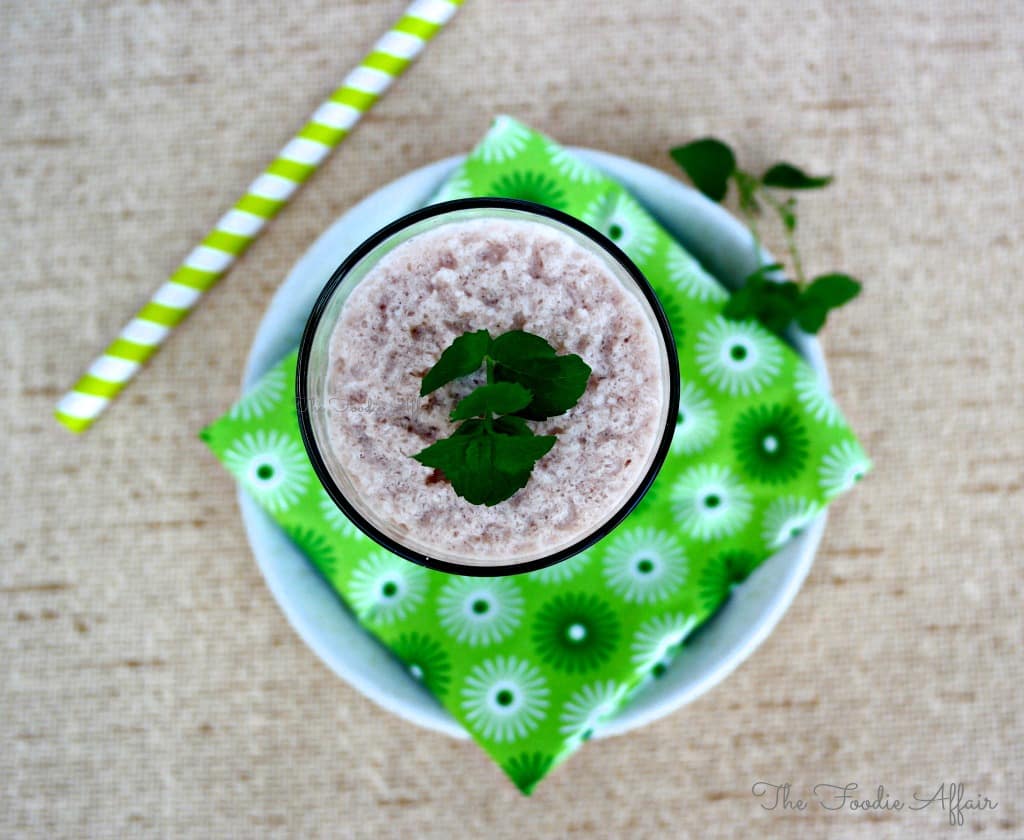 I make so much noise crushing ice with my mini blender that I sneak out of the lunch room without a photo as quick as possible, and sip my smoothie back in my office. Although, I guess I'm not inconspicuous as I think since I've been greeted with "Is it smoothie time?" comments when some of my co-workers notice my arms full of  measuring cups, protein power, and the rest of the ingredients as I make my way to our kitchen.  😉
Chocolate has been my flavor of choice lately. I have one container of chocolate protein powder (I'm using Blue Bonnet 100% Natural Whey Protein right now) as my base, and then mix up a combination of a few flavors; peanut butter powder, chia seeds, frozen bananas, avocado or coconut oil and now mint!
All the ingredients mix well with water, which is what I used here, but my preference is to add almond or coconut milk. The consistency is a little creamier and not as icy.
Do you have a favorite chocolate protein powder? I would love to hear your recommendations and what you choose for flavor combinations!
Yield: 1
Chocolate Mint Protein Smoothie
Prep Time 5 minutes

Cook Time 5 minutes

Total Time 10 minutes
Ingredients
1 scoop (1 serving) Chocolate protein powder
1 cup water or milk (almond, coconut, unsweetened)
1/2 frozen banana
6 fresh mint leaves or 1/4 teaspoon mint extract
1-2 cups ice
Instructions
Put all ingredients in a blender and mix until smooth. Add ice if desired