Italian raspberry prosecco cocktail is a twist to the classic Sgroppino! A combination of vodka, prosecco and raspberry sorbet instead of lemon!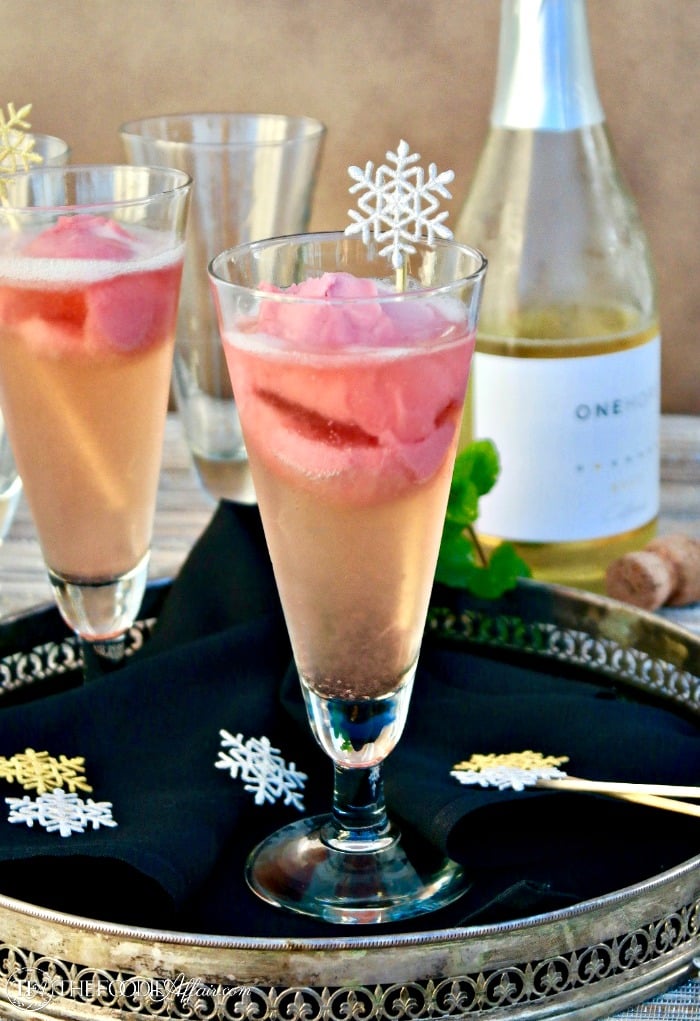 Ending 2016 with a dessert cocktail that seems to fit the theme of this previous year – "go with the flow!"
This cocktail is usually made with lemon sorbet, but after going to three different stores without any sorbet luck, I had to rethink this cocktail.  I mean you can only do so many taste tests when there is alcohol involved, right?  Mango was another flavor option that I could have picked, but raspberry is so pretty and festive!  Next time I think I'll make this with lemon ice!
How many times did you have a plan in place and worked step by step in order for the situation or event  to solidify, then BOOM it either didn't take place as intended or unexpectedly jolted you like a roller coaster?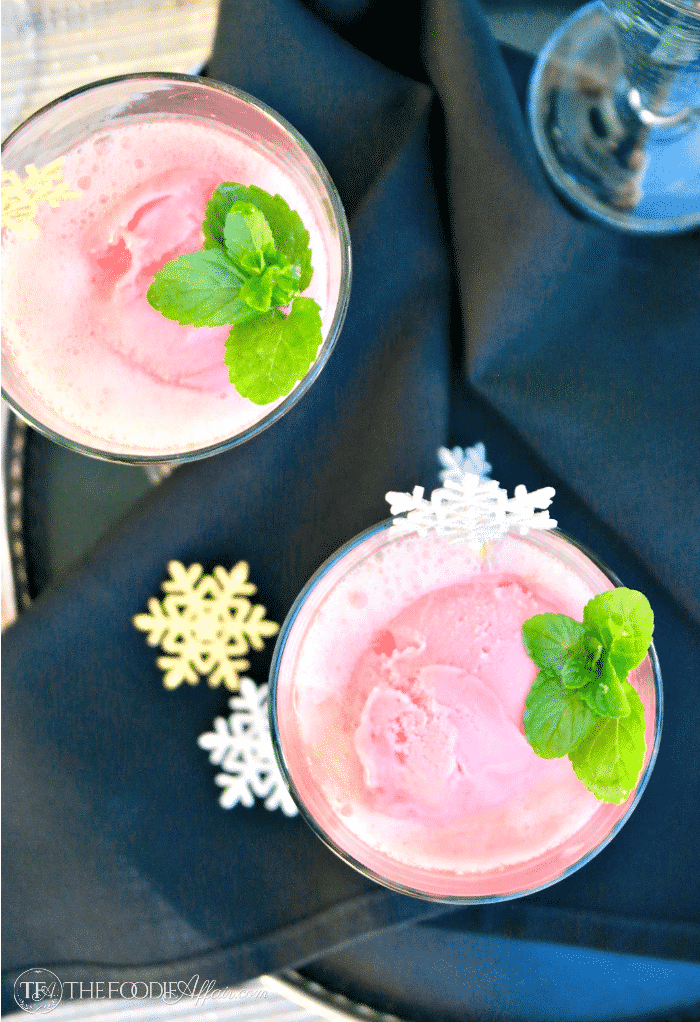 They say those situations make you stronger and that's how you grow and learn as a human being. I believe that to an extent, but I also think that if plan A didn't work out, then you adjust, refocus, and work on plan A-1.
I REALLY, really try to keep politics out of my blog and social media, but sometimes I can't help but click on a meme that I connect with or offer my opinion in a thread. Then I'm left frustrated because my words don't convey my feelings to the fullest, and I'm a Libra – I yearn for peace and justice.
This is when plan A-1 comes into place.  Refocus, reevaluate, plan, and and take action.  Talking about my frustrations with the political system, and feeding into a heated discussion does NOTHING. It won't change a thing.  ACTION will.
Currently, I'm reevaluating where I want to focus my energy so I can get to the action phase.  So if I have a New Year's resolution, the focus is NOT going to be about getting a six pack (ha- never would be!), or making sure I get more fiber in my diet (haha – well maybe!).   It's going to be about making a difference somehow, someway.  I can't wait to see what unveils for me.  What are your goals for 2017?  Cheers friends!  XO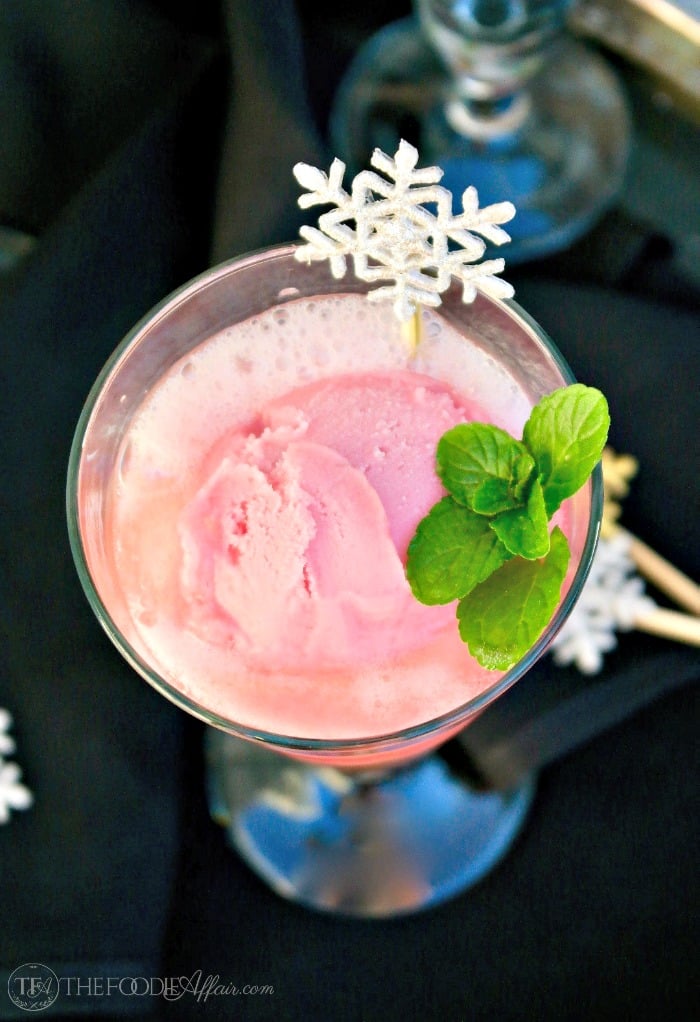 Italian Raspberry Prosecco Cocktail (Sgroppino)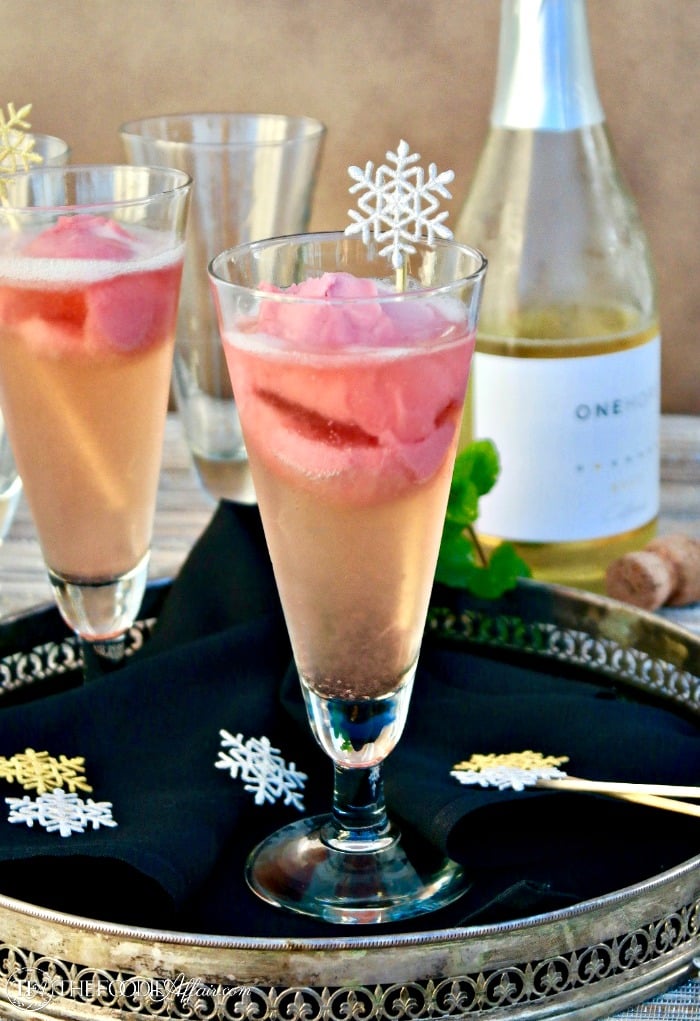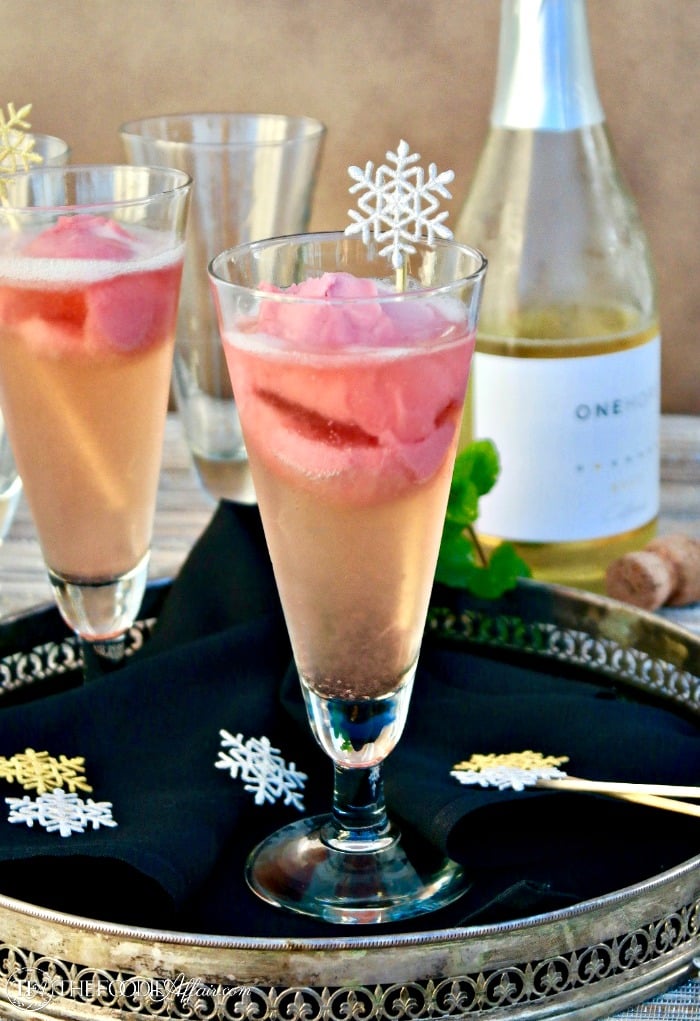 Ingredients
4-6 ounces Chilled Prosecco
1 tablespoon chilled vodka
1 scoop raspberry sorbet
mint leaves for garnish
Directions
Add prosecco and vodka to a tall glass. Top with sorbet. Enjoy!
Based on Giada De Laurentiis Sgroppino recipe on the Food Network.