Italian Raspberry Prosecco Cocktail (Sgroppino) – A Twist to a Classic Drink!
Try this prosecco cocktail with a twist to the classic Sgroppino! This drink is a combination of vodka, prosecco and raspberry sorbet instead of lemon!  Festive and delicious for any special occasion!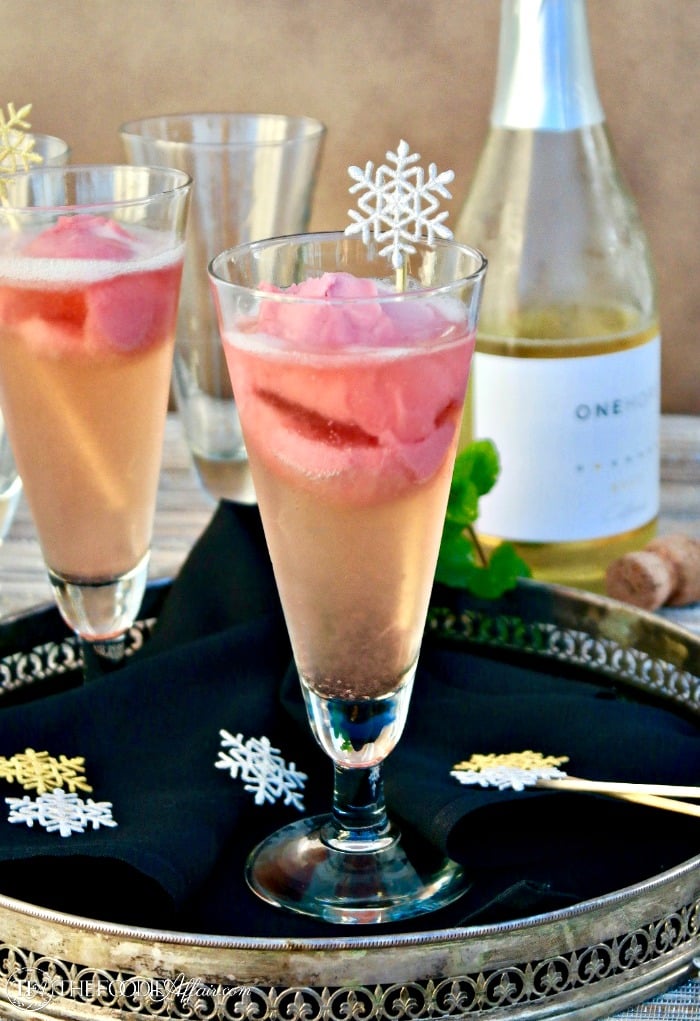 Prosecco Cocktail (Italian Sgroppino)
Ending the year with a dessert cocktail that seems to fit the theme of this previous year – "go with the flow!"
This cocktail is usually made with lemon sorbet, but after going to three different stores without any sorbet luck, I had to rethink this cocktail.
I mean you can only do so many taste tests when there is alcohol involved, right?  Mango was another flavor option that I could have picked, but raspberry is so pretty and festive!
Next time I think I'll make this with lemon ice!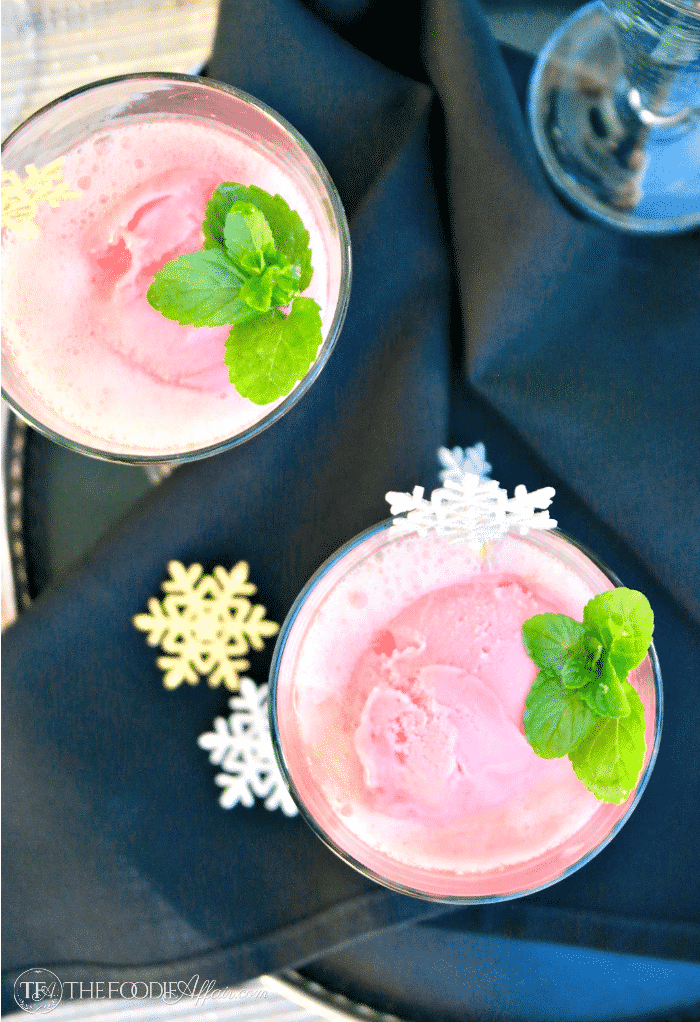 What does sgroppino mean?
Sgroppino is a cocktail originally from Venice, Italy.  The classic cocktail is made with prosecco, vodka and galeto.
The word Sgroppino means to "loosen" or "untie" otherwise interpreted as "chillax" or "relax"  lol.
This drink is meant to be enjoyed after your main meal or between courses to cleanse your palate.
How to make sgroppino
This cocktail is one of my favorites because it's super easy to put together, it's tastes delicious as well as festive looking, and can be enjoyed all year long!
To make a sgroppino you need to start with tall glasses that will fit a scoop of sorbet.
Chill your prosecco and add it to the glass with the vodka.  Add a scoop of sorbet and you are set!
This drink is best if enjoyed right away.
PRO TIP – Chill your glasses too!  I put the glasses in the freezer before serving.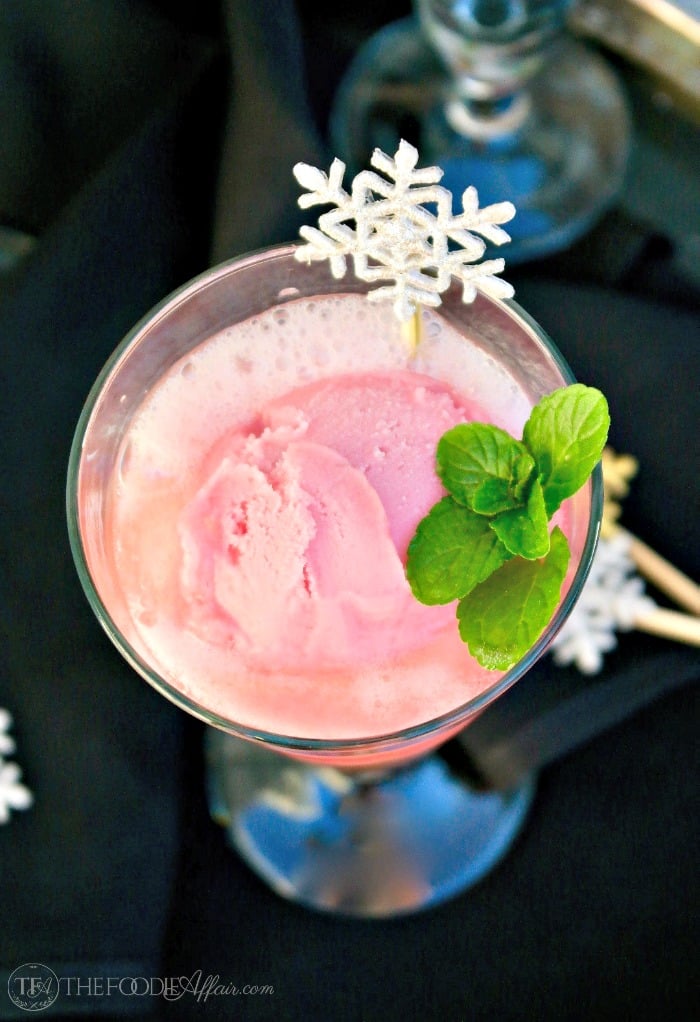 It's a new year to refocus, reevaluate, plan, and and take action!
Now that you have a delicious prosecco cocktail in hand, take a moment to ponder…
How many times did you have a plan in place and worked step by step in order for the situation or event  to solidify, then BOOM it either didn't take place as intended or unexpectedly jolted you like a roller coaster?
They say those situations make you stronger and that's how you grow and learn as a human being. I believe that to an extent, but I also think that if plan A didn't work out, then you adjust, refocus, and work on plan A-1.
What is plan A-1 you ask? 
I REALLY, really try to keep politics out of my blog and social media, but sometimes I can't help but click on a meme that I connect with or offer my opinion in a thread.
Then I'm left frustrated because my words don't convey my feelings to the fullest, and I'm a Libra – I yearn for peace and justice.
This is when plan A-1 comes into place.  Refocus, reevaluate, plan, and and take action.
Talking about my frustrations with the political system, and feeding into a heated discussion does NOTHING. It won't change a thing.  ACTION will.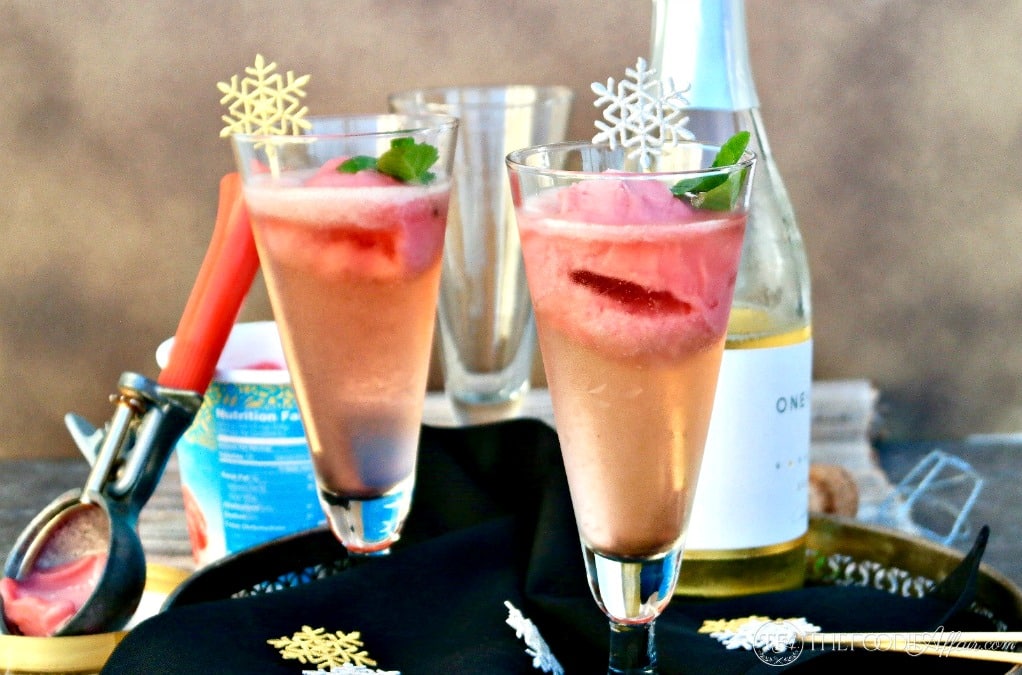 Currently, I'm reevaluating where I want to focus my energy so I can get to the action phase.
So if I have a New Year's resolution, the focus is NOT going to be about getting a six pack (ha- never would be!), or making sure I get more fiber in my diet (haha – well maybe!).
It's going to be about making a difference somehow, someway.  I can't wait to see what unveils for me.  What are your goals for the next year?  Cheers friends!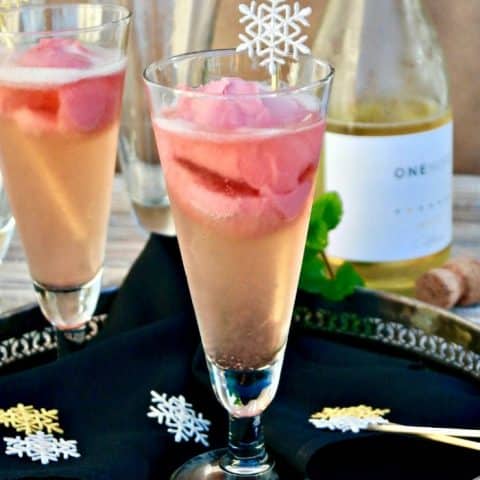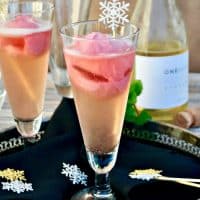 Ingredients
4-6

ounces

Chilled Prosecco

1

tablespoon

chilled vodka

1

scoop raspberry sorbet

mint leaves for garnish
Instructions
Add prosecco and vodka to a tall glass. Top with sorbet. Enjoy!
Disclaimer
Please note that the nutritional information provided are guidelines and may vary based on the brand of products used. For your specific nutritional goals use My Fitness Pal or Verywell Fit recipe calculators. All content within this site is not intended as medical diagnosis or treatment and should not be considered a substitute for professional medical expertise.
Based on Giada De Laurentiis Sgroppino recipe on the Food Network.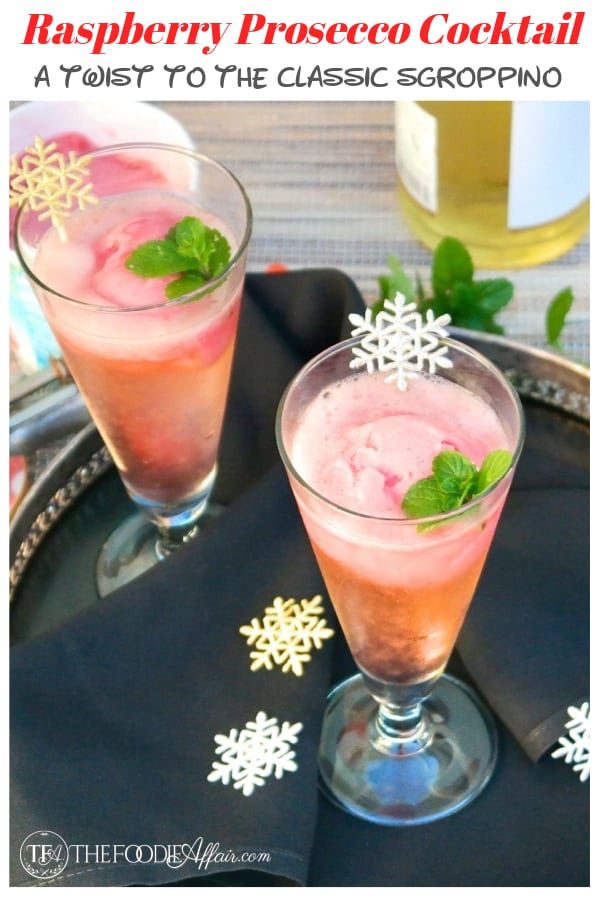 You also might enjoy these festive cocktails – PIN to your COCKTAIL or PARTY plan board!