Dark Chocolate Coconut Granola Bar with nuts and oats are in this homemade snack! Lightly sweetened with honey combined with nuts and oats!
This post has been sponsored by Collective Bias, Inc, and its advertiser. All opinions are always my own.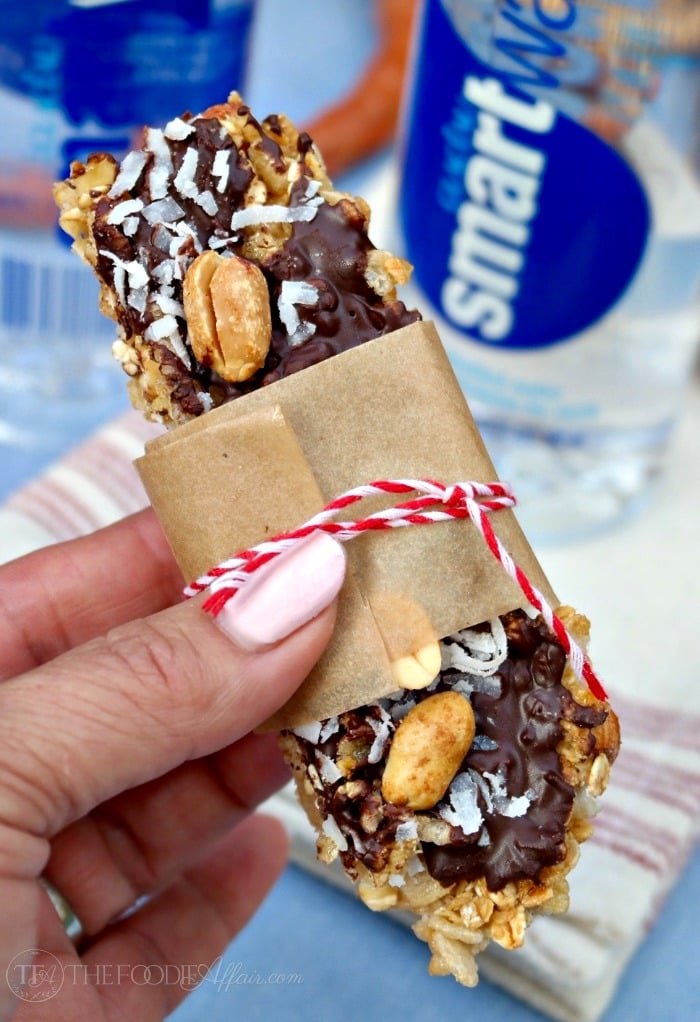 These homemade Dark Chocolate Coconut Granola Bars are a cinch to make and are packed with almonds, peanuts, and oats that will keep you satisfied for hours!
With the summer heat and non-stop activities you gotta keep hydrated and fueled with drinks and snacks that are portable and easy to grab when you need to quench your thirst and squash those hunger pangs!
I picked up a Fitbit walking tracker not too long ago because I wanted to see how many miles I walk each day. I was surprised to learn that I walk a lot, but I wasn't always getting the recommended 10,000 steps.
The days I struggle with meeting my goal I'll walk laps around the conference table at work or jog through the house before going to bed, and other days I go WAY over 10,000 steps!
That usually happens when I grab a friend and hit the hiking trails. We'll be chatting away catching up with what's going on in our lives and not realize how deep into the wilderness we've explored!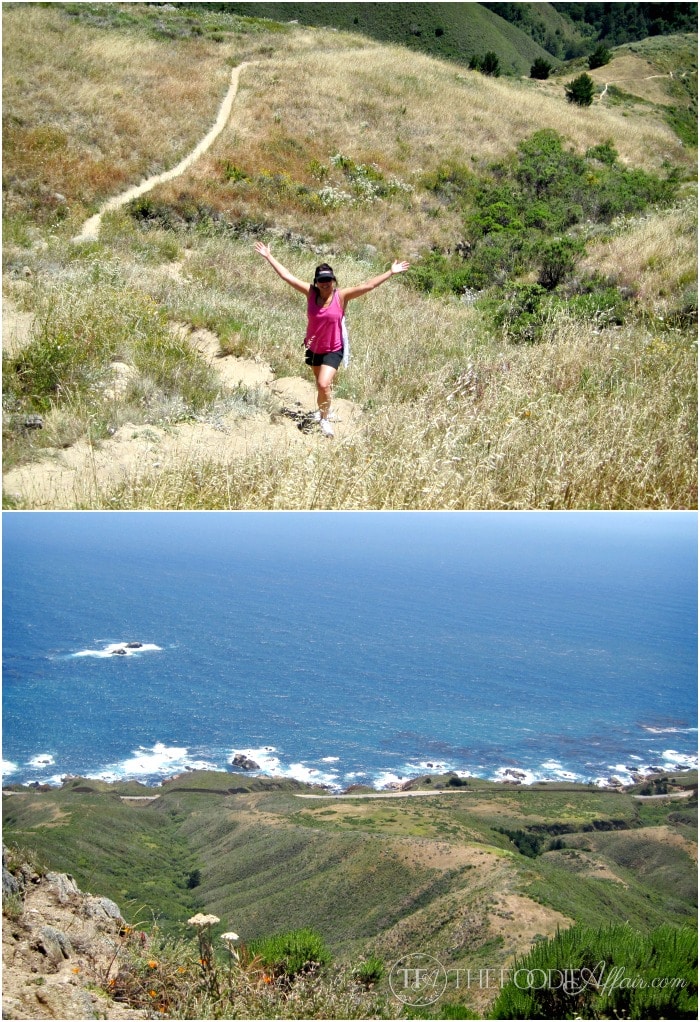 I'm a short drive from some of the most amazing hiking areas. Big Sur is loaded with trails along the Pacific Ocean. In the past I would explore the trails unprepared.
No map, no sun protection, water or snacks. It only took one massive headache to learn that you can really get dehydrated if you don't drink enough fluids even when you feel like you haven't exerted much energy!
Smartwater is the first thing I pack up when I head outdoors. I'm lucky to have Safeway on the way to my favorite trails. I keep a portable 6 pack handy to guzzle after the hike, but my favorite Smartwater container that I carry with me has a flip top that is easy to drink out of.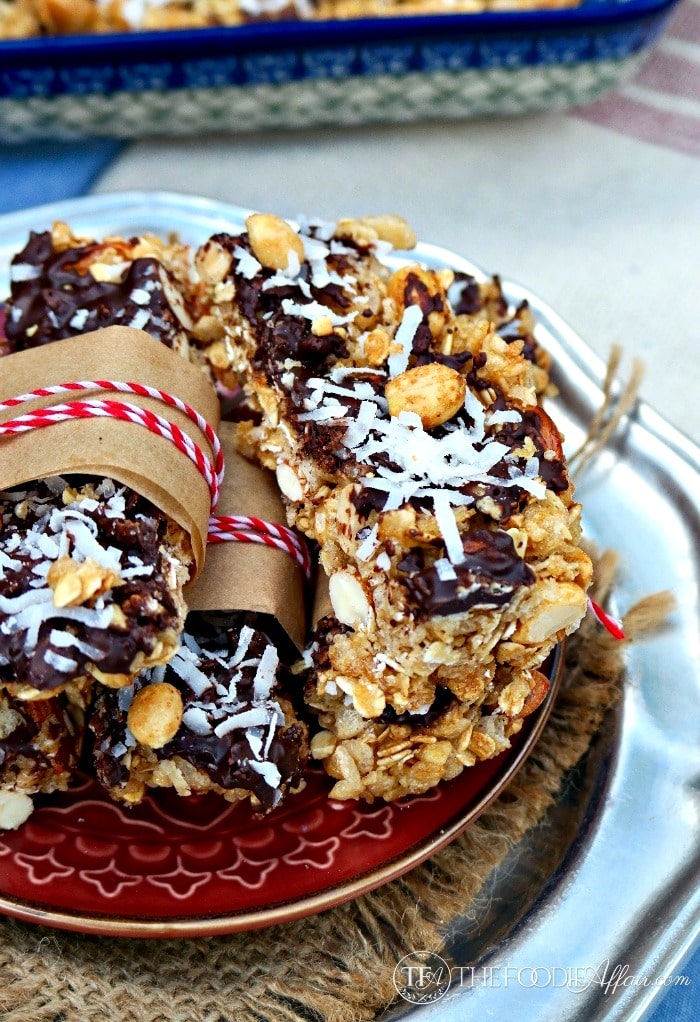 I also make sure I have a snack that will give me quick energy. These granola bars are just the right combination of flavors.
Lightly sweetened with honey and packed with protein from the nuts and carbohydrates from the oats and rice cereal.
The dark chocolate and coconut flakes are a delicious bonus that I like to add, but these also taste scrumptious without the toppings.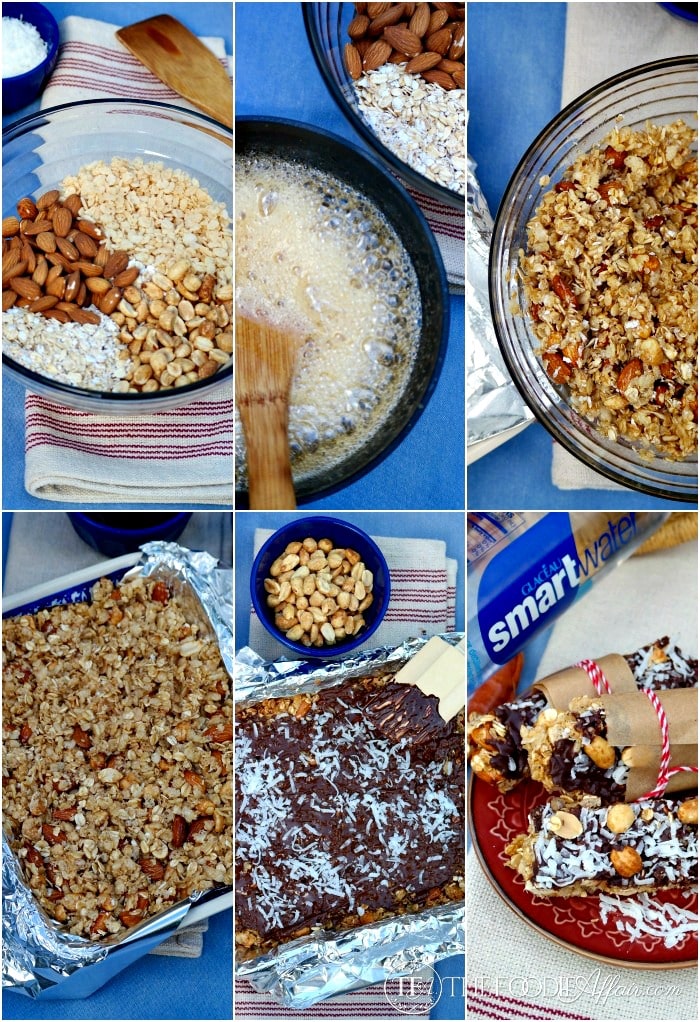 The ingredients are simple and from start to finish will take only 25 minutes. There is a cooling period, so you do have to be patient for all the ingredients to harden once the bars are cooked, but boy is it worth the wait!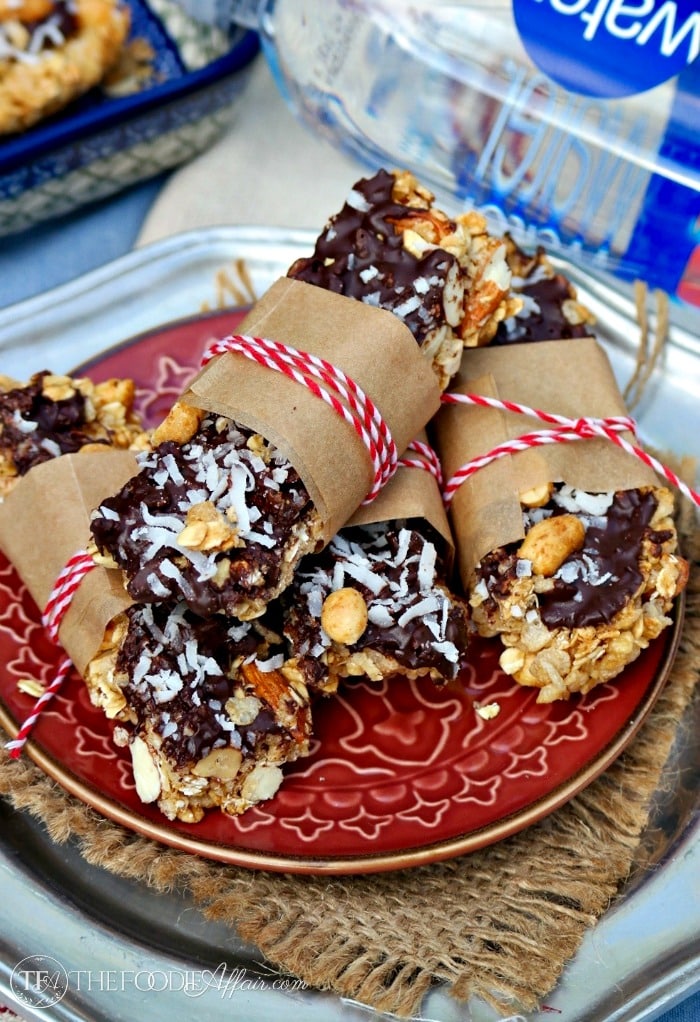 These granola bars freeze well too, so make a stash to have available at anytime, and be sure to stay hydrated this summer with Smartwater!
What's your favorite drink that keeps you hydrated during the warmer months?
Yield: 8-10
Dark Chocolate Coconut Granola Bar
Ingredients
1 1/2 cups quick oats
1 1/2 cups rice crispy cereal
1/2 cup whole almonds
1/2 cup dry roasted peanuts
1/2 cup honey
1 teaspoon vanilla
1/4 teaspoon sea salt
TOPPING
2 dark chocolate candy bars
1/4 cup shredded coconut
1/4 cup dry roasted peanuts
Instructions
Line a 8 X 10 pan with foil and spray with cooking spray. Set aside.
Preheat oven to 350 degrees.
In a large bowl combine oats, rice cereal, almonds and peanuts.
In a small sauce pan whisk together honey, vanilla and sea salt. Bring to a rolling boil and pour over dry ingredients. Fold into ingredients and mix until coated with honey. Pour into prepared pan and pack down ingredients with a spatula or spoon.
Bake for 20 minutes. Remove from oven and pat down ingredients again. Place chocolate pieces on top and put back in the oven for another 5 minutes. Take out of oven and with a rubber spatula spread chocolate until a thin layer coats the top. Sprinkle coconut over chocolate and nuts. Gently pat ingredients into the chocolate. Let cool until chocolate hardens (place in refrigerator to speed cooling). Remove foil and cut into 8-10 bars.