Baked Artichoke Balls packed with Parmesan and Romano cheese are rolled in a crispy light panko coating! Perfect appetizer for a gathering! You can also use the same filling to make a dip!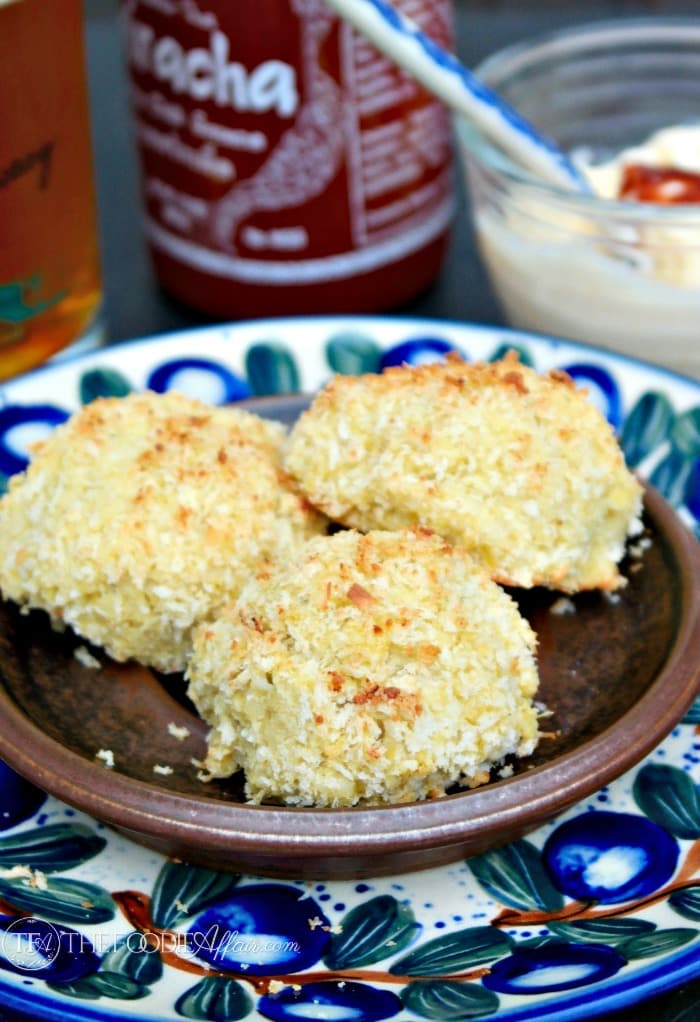 I think I could eat appetizers in place of a meal any day! I love tasting different nibbles when going out, and I often try to convince Alan to share hors d'oeuvre with me instead of a complete meal.
I'm not always successful though, especially if he sees a big 'ole juicy steak on the menu!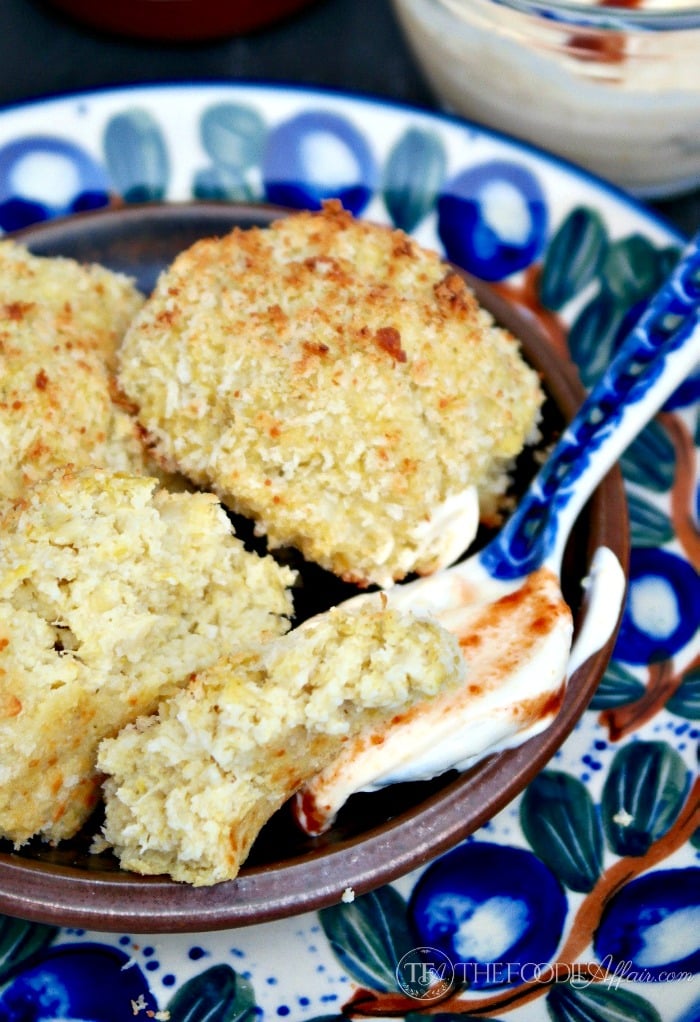 Ashley, on the other hand is a good sharer! Just pair snacks with a tasty beverage and she's all for munching on bite size appetizers with me!
That's just what we did during the holiday break! We stopped at a wine bar and ordered fresh bruschetta and artichoke balls.
Actually, they may have been called artichoke pops because they came with a lollipop stick and they were also fried!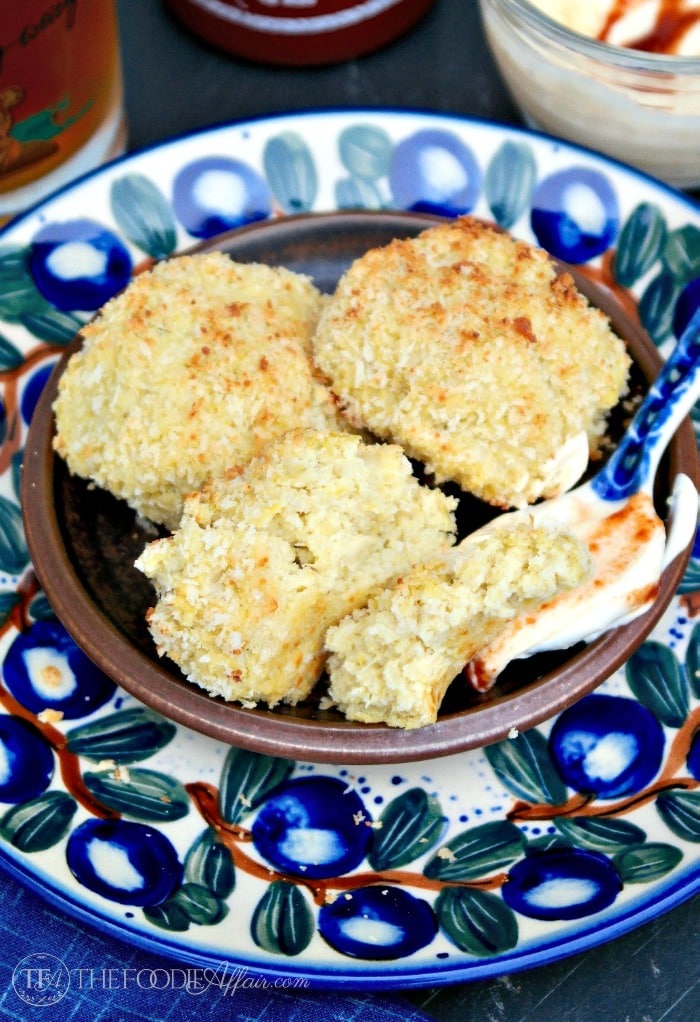 They were so tasty I just had to recreate a healthier version and bake the artichoke balls instead of frying them! You can make these any size you want. I opted for a large golf ball size, but you can make them smaller too or put the filling in a baking dish and serve like a dip!
There's cheese and spices in the filling that adds a lot of flavor, but a dipping sauce like the chipotle dip I made for these Soy Chorizo Cheddar Balls would be a nice addition! You can also whip up a super simple mix of mayonnaise with a dash of lemon juice and a teaspoon of spicy Asian sauce like Sriracha!
If you like these Baked Artichoke Balls you also might want to try Spinach and Artichoke Dip made with Greek yogurt!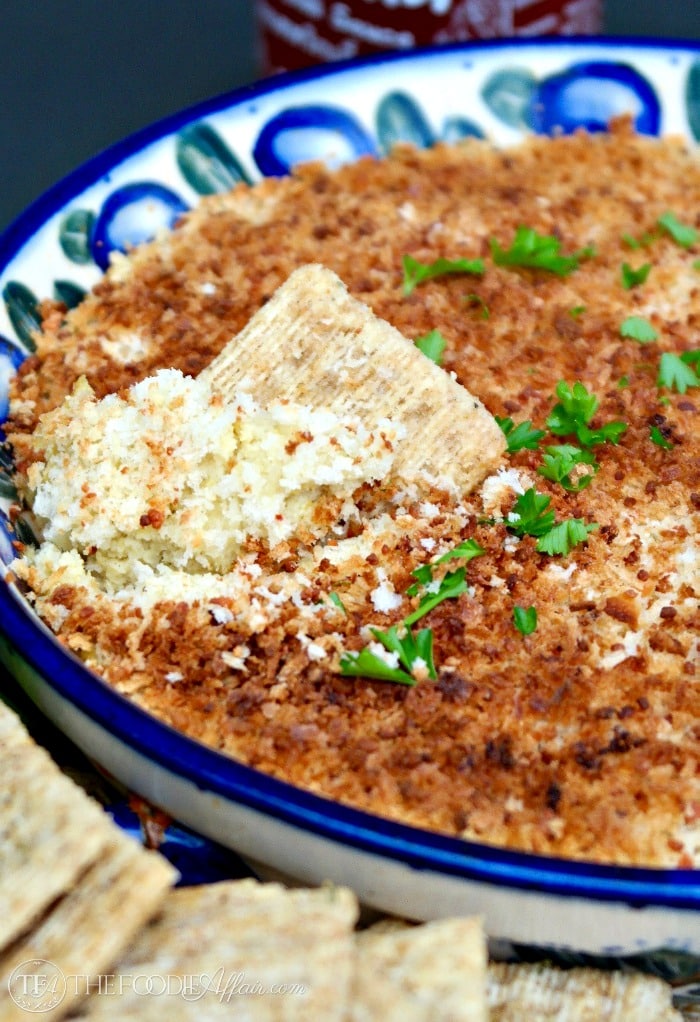 Yield: 2-3 dozen
Baked Artichoke Balls
Ingredients
33 ounces Artichoke Hearts (marinated in oil), drained
1 1/4 cup Parmesan and Romano grated cheese blend, divided
2 eggs, beaten
4-5 garlic cloves, minced
1/2 medium lemon, juiced
1/2 tsp. basil
1/2 tsp. oregano
1/4 tsp. crushed red pepper flakes (optional)
1 3/4 cups panko flakes, divided
Instructions
Preheat oven to 350 degrees. Line a baking sheet with parchment paper and set aside.
In a food processor or blender pulse the drained artichokes, eggs, garlic, lemon juice, basil, oregano, and red pepper flakes. Place in a large bowl and fold in 1 cup of the cheese and 3/4 cup of panko flakes.
In a small flat rimed dish whisk together 1 cup of panko flakes with 1/4 cup of the cheese blend.
Form small to medium size balls with your hands (the mix is soft, not like a cookie dough). Gently roll in panko/cheese mix and place on the prepared baking sheet. Bake for 15-20 minutes.
Notes
Breadcrumbs can be substituted for panko.