Smooth and creamy texture with a rich chocolate flavor, this Homemade Chocolate Pudding is so scrumptious that you'll want to lick the bowl! I think you should 🙂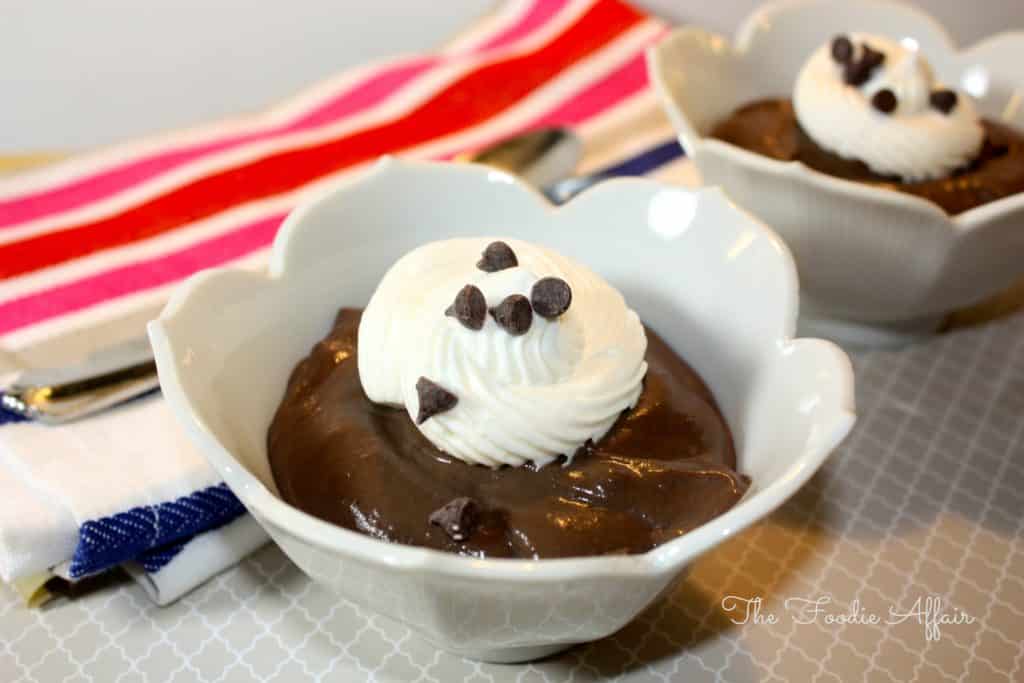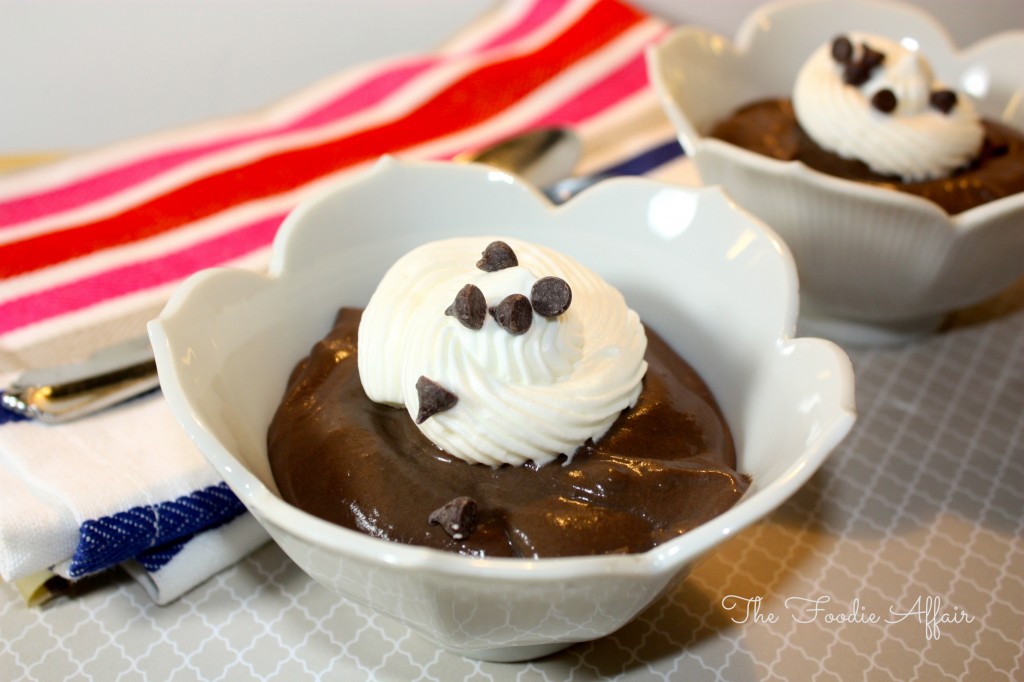 Sometimes I just get it in my head that I want to make something and it sticks to the forefront of my mind until it's done. I'm not sure if it was a commercial I saw, recipe I perused though, but suddenly I had this desire to tackle a pudding recipe. I've NEVER EVER made homemade pudding, and honestly, I can't remember ever tasting it either. When I think of pudding, the pre-packaged instant brand Jell-O comes to mind, which seems to be a stocked item in my pantry. I usually use it to add to recipes for additional flavor like in the whipped cream of my Snicker Salad recipe.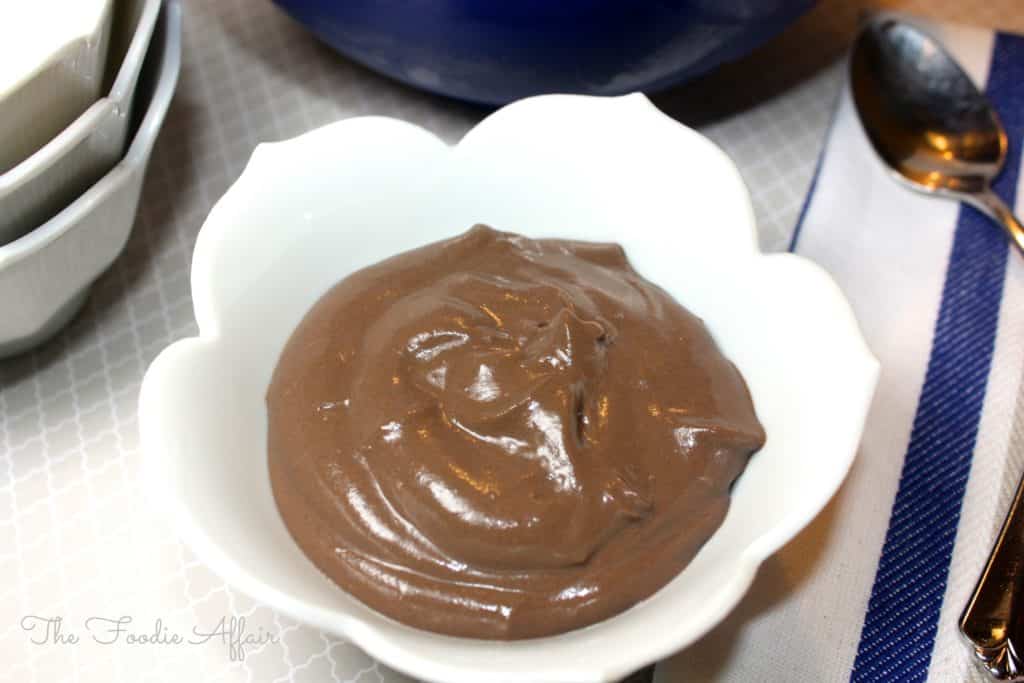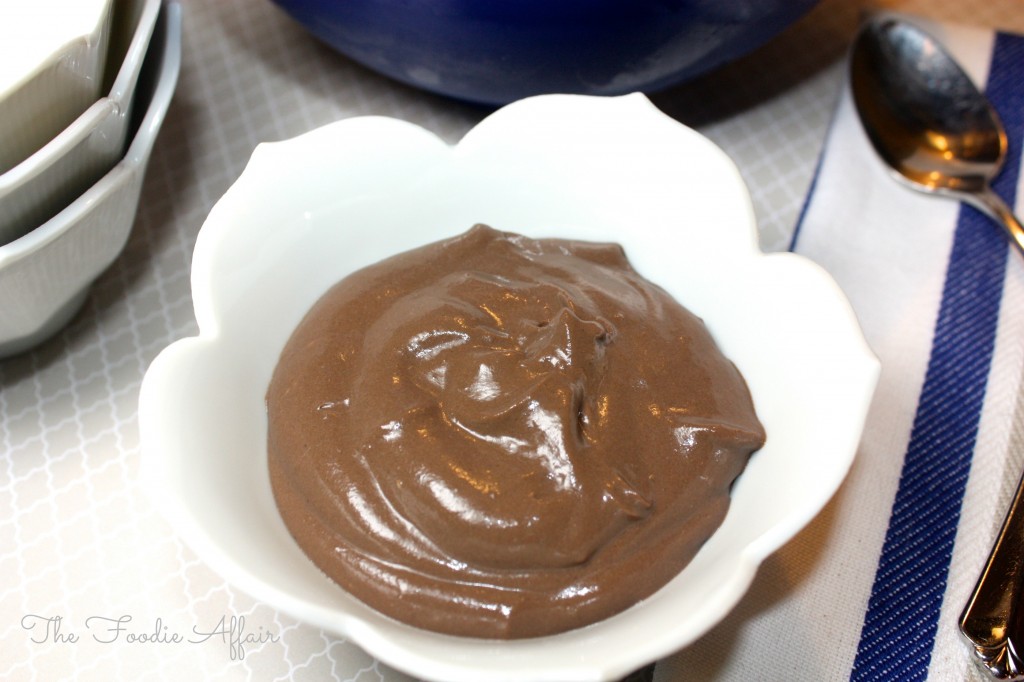 I know EVERYTHING tastes so much better when it's made from scratch, so I wanted to see for myself if taking the time to whip up some chocolate pudding would be worth the effort.
Surprisingly, I found that it is so simple to make, and you probably have all the ingredients you need stocked in your pantry! The flavor is outrageously good! The texture is silky and thick with the perfect amount of chocolaty goodness in every bite. The challenge is to let the pudding cool long enough so that you can add some whipped cream to it!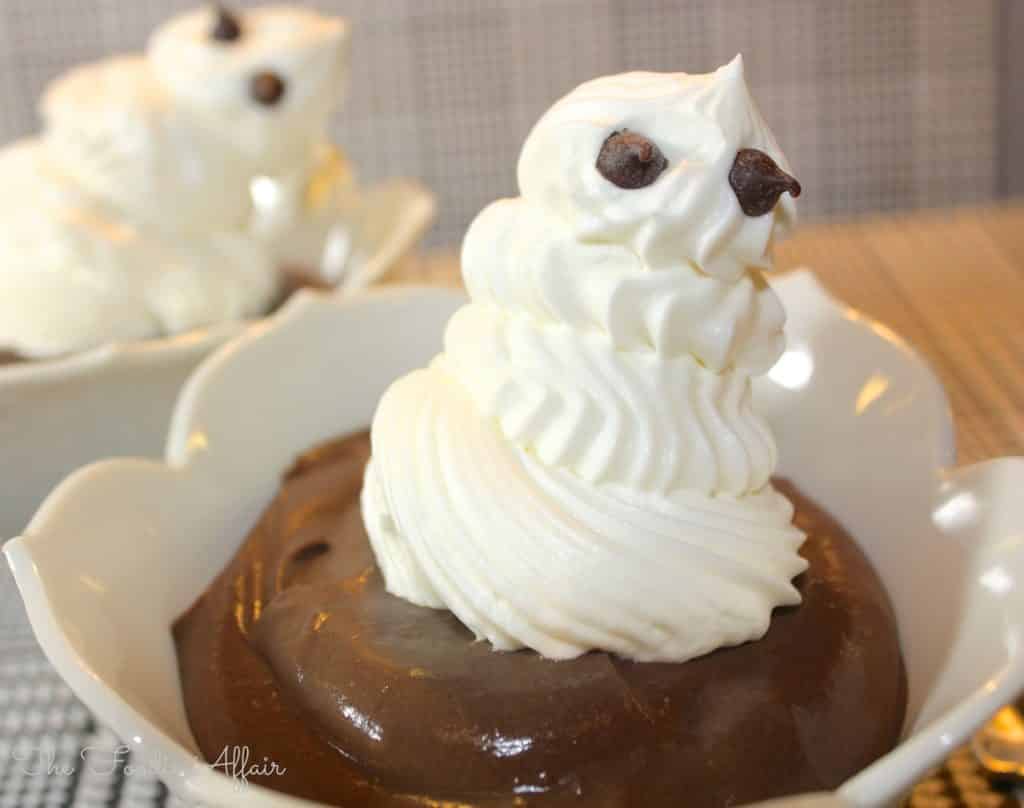 Yield: 6
Chocolate Pudding made from Scratch
Ingredients
2 teaspoons vanilla extract
1/2 teaspoon expresso powder
1/2 cup granulated sugar
3 tablespoons Dutch-processed cocoa (I used Hershey's Special Dark)
2 Tablespoons cornstarch
1/4 teaspoon salt
3 large egg yolks
1/2 cup heavy cream
2 1/2 cups whole milk
5 tablespoons unsalted butter, cut into chunks
4 ounces bittersweet chocolate, chopped
whipped topping (optional)
Instructions
Sir together vanilla and espresso powder in a small bowl and set aside.
Whisk sugar, cocoa, cornstarch, and salt together in a large saucepan. Whisk in yolks and cream until fully incorporated (don't miss the creases of the pan). Whisk in milk until all ingredients and well blended.
Turn head on to medium and cook whisking constantly until thick and bubbly over entire surface (5 to 8 minutes).
Remove from heat and add butter, bittersweet chocolate. Whisk together until melted and blended. Whisk in vanilla/espresso mixture.
Pour pudding though a fine mesh sieve into a bowl. Press a lightly greased parchment paper against surface of the pudding and put in the refrigerator to cool for at least 4 hours. Remove parchment paper and whisk pudding before serving. Top with whipped topping and garnish with chocolate curls or mini chips.
After looking and reviewing about a dozen recipes, I tried the recipe from Cook's Illustrated, September, 2011. Now I'm anxious to try some other flavors like plain vanilla or butterscotch!