Single-serving Cherry Almond Mug Cake is easy, delicious, and made in under 5 minutes!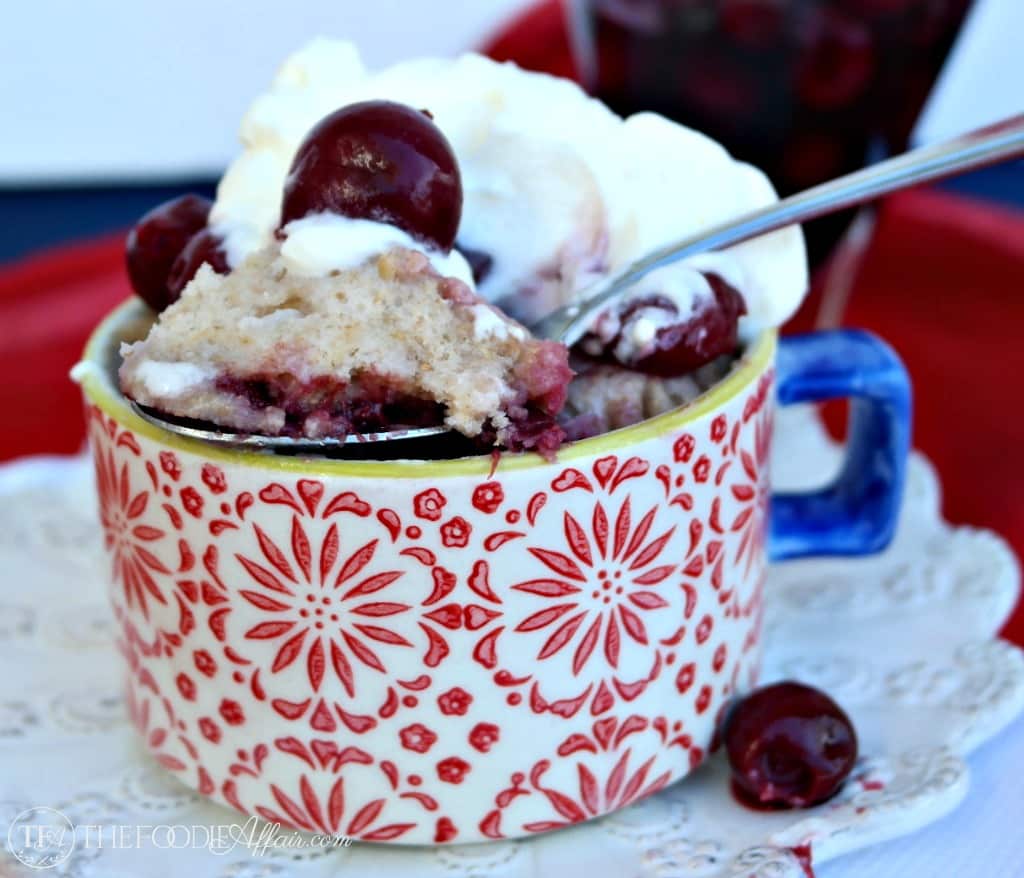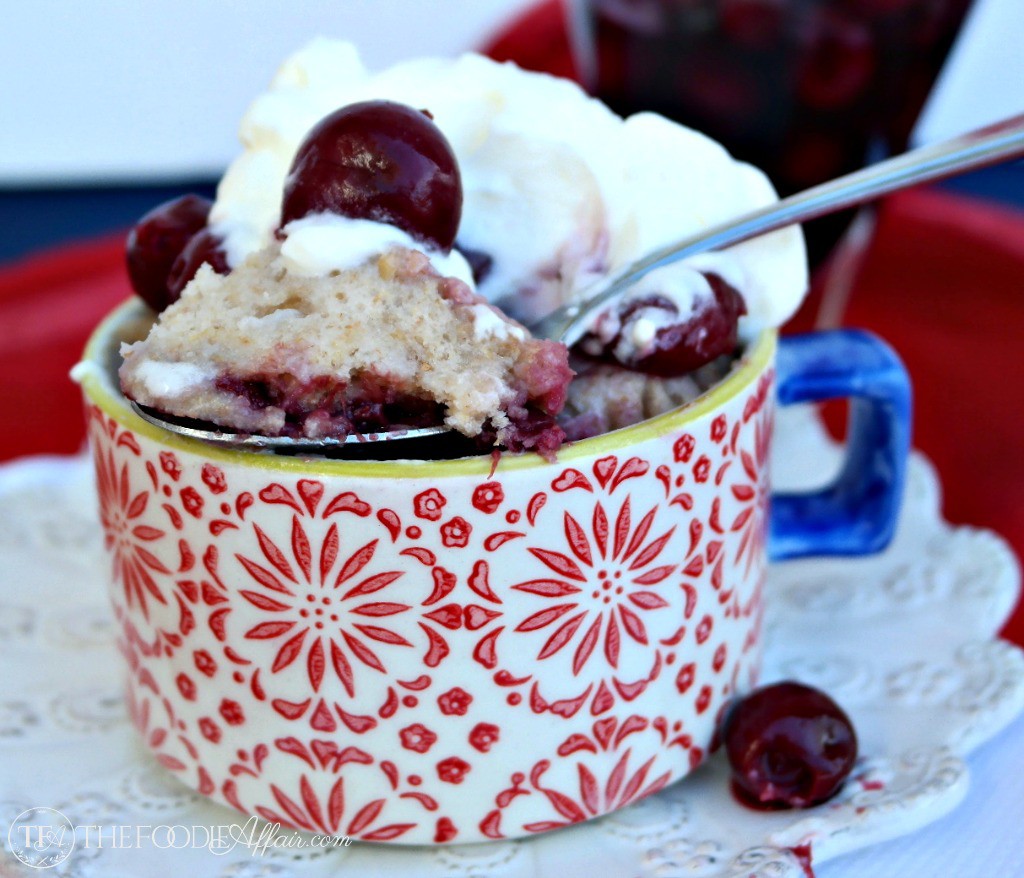 Irresistible mini cakes microwaved right in a mug! Are you already a fan? This whole concept of dessert for one in a mug is brilliant!
No matter what time of day or evening it is, if your sweet tooth needs a treat, this Cherry Almond Mug Cake can be whipped up and enjoyed in minutes!
AND the clean up is minimal, and you don't have to tempt yourself with leftovers.
I began experimenting with this recipe after my son and his girlfriend were craving cupcakes late one evening. I didn't have any boxed cake mix for a quick fix, so they ran to the store before it closed for the evening and baked Funfetti cupcakes…using avocado oil, aye!
That was was totally my son's idea, but not because he thought it would be tastier or a healthier option. He used the oil I save for savory dishes because it was in arms reach when he grabbed it from the cabinet. Aye, again! Avocado oil isn't cheap!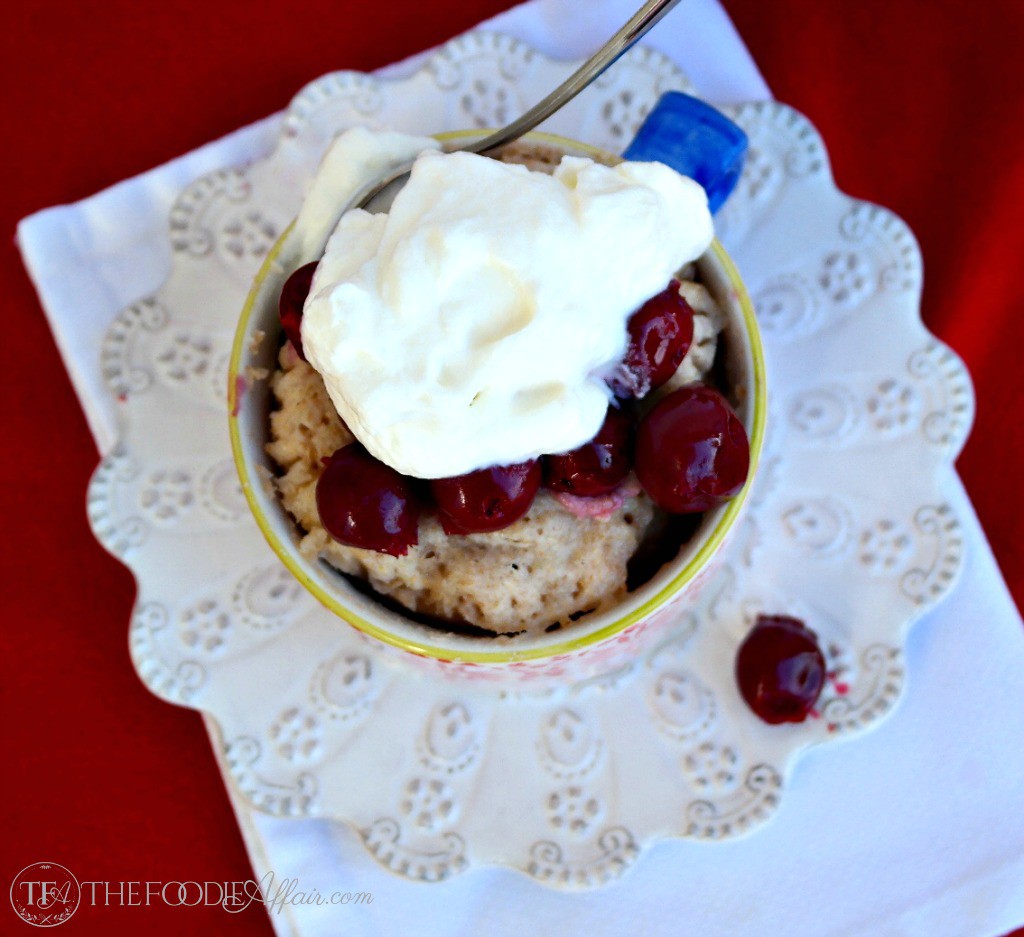 I wanted to master this recipe quick, just in case the snack attack hit again 😉
It only took me a couple of tweaks before it passed the taste test, and now I want to start experimenting with all types of different flavored mug cakes!
I usually pair cherries with chocolate, but thought a vanilla based cake would accompany the cherry and rich almond extract nicely. The whipped cream is a delicious light tasting substitute for frosting, but not completely necessary. The cake is flavorful enough on its own.
Keep this dessert in mind for a Valentine's Day treat, and if you want another recipe to use up any extra cherries you might have left, try this Cherry Chocolate Chip Dip!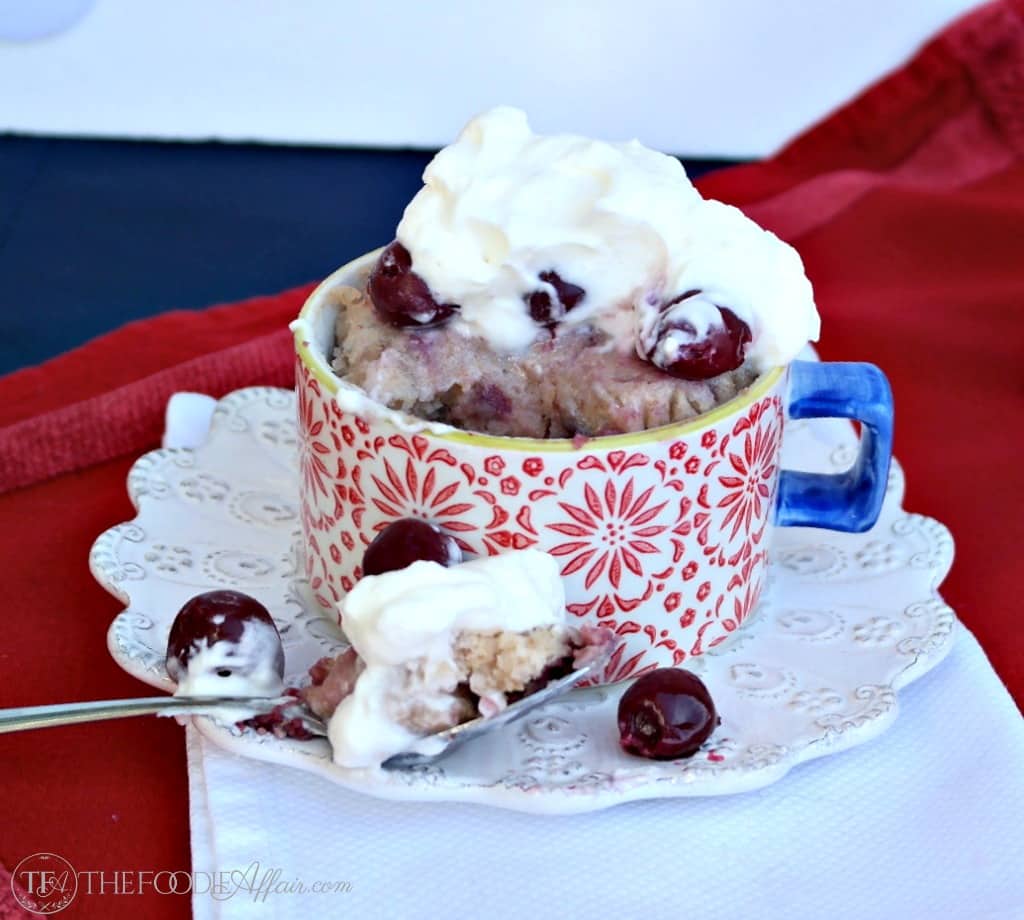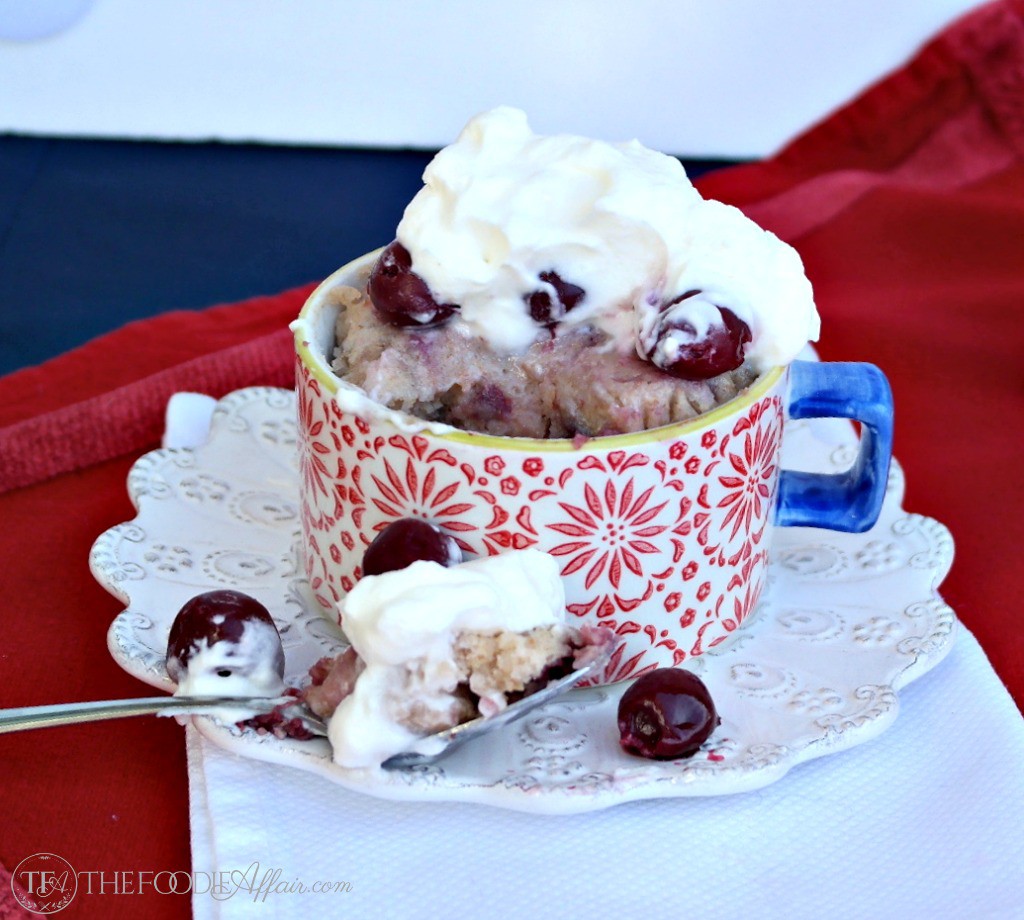 Yield: 1
Cherry Almond Mug Cake
Prep Time 5 minutes

Cook Time 1 minute

Total Time 6 minutes
Ingredients
1/4 cup white whole wheat flour (or all-purpose)
1/4 teaspoon baking powder
2 tablespoons granulated sugar
pinch of salt
1/4 milk of your choice (cow, coconut, almond)
3/4 teaspoon coconut oil in liquid form
1/2 teaspoon vanilla extract
1/4 teaspoon almond extract
6 cherries, cut in half and extra to top cake
Whipped cream (optional)
Instructions
In a 8 ounce cup whisk together dry ingredients: flour, baking powder, sugar and salt. In a seperate small bowl mix liquid ingredients together: milk, coconut oil, almond extract. Fold in cherries. Add liquid mix to dry ingredients. Mix until blended. Microwave for 1 minute. If not completely cooked heat an additional 10 seconds until cooked. Top with additional cherries and fresh whipped cream.