Sugar Free Strawberry Topping
I'm hooked on this sugar free strawberry topping! Strawberries are still overflowing at the farmer's market, so I can't pass the opportunity to make something delicious with them. In less than 15 minutes you can whip up a batch of this sauce!
Spoonfuls of this sauce has lathered my toast, been swirled in my yogurt, and has topped my ice cream!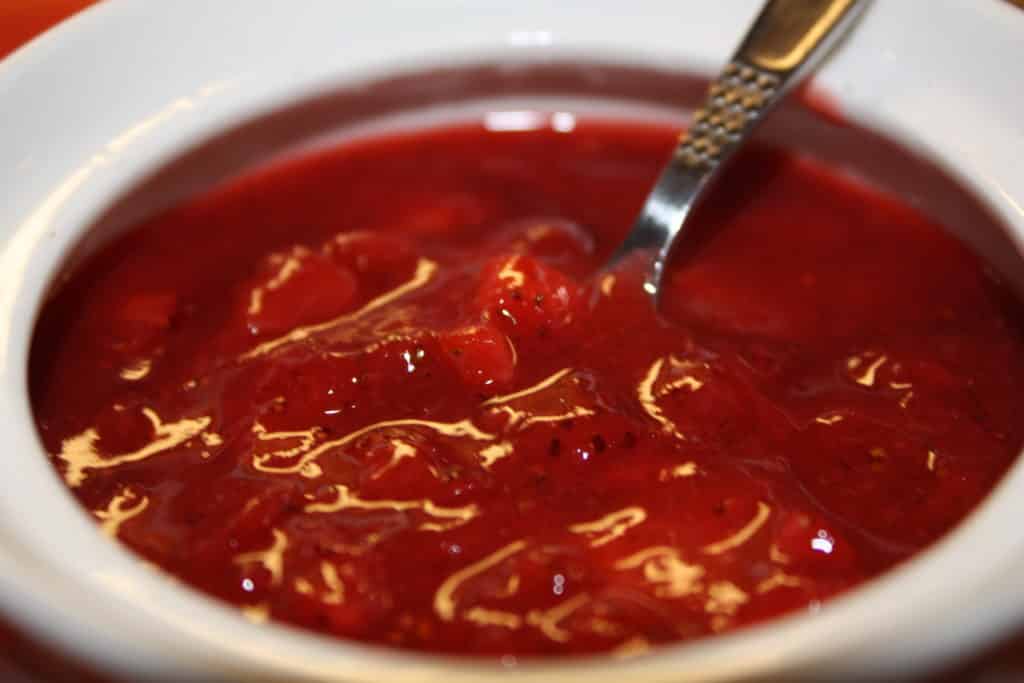 Sugar Free Strawberry Topping adapted from Allrecipes
1 pint, cleaned, stemmed, and chopped
1/3 cup Xylitol (add regular white sugar if you prefer)
1 teaspoon vanilla
Directions
Set 1/3 of the chopped strawberries to the side. These will be added at the end.
Add the remaining berries and xylitol (or sugar) to a medium high heated saucepan, stirring occasionally until the juices are released, xylitol melts, and the mixture begins to thicken (5-8 minutes).
Remove from heat, add the vanilla and stir until blended. Stir in the remaining strawberries.
Take half of the topping and puree it. Return it to the mixture. Let cool completely before storing in the refrigerator. The topping will remain fresh for about a week.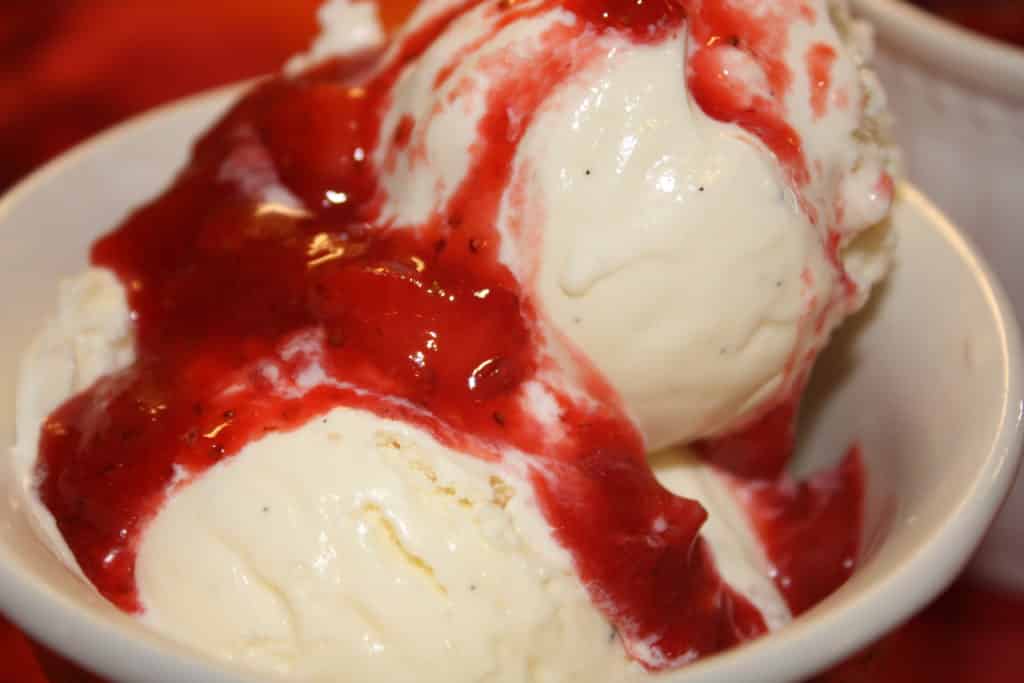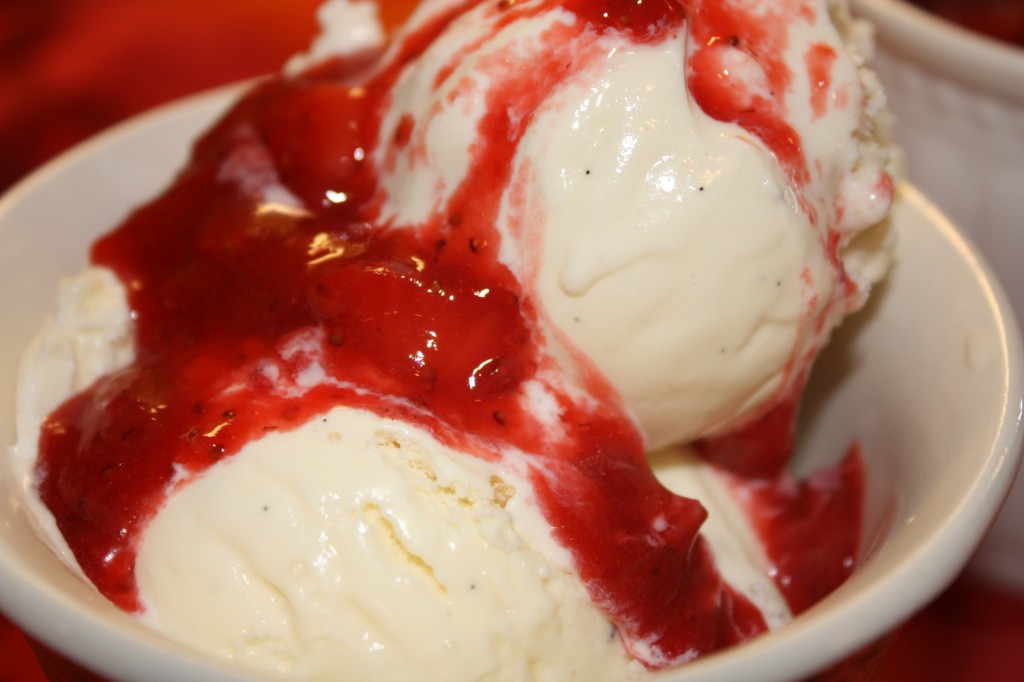 Three simple ingredients. Can it be any easier? I think not!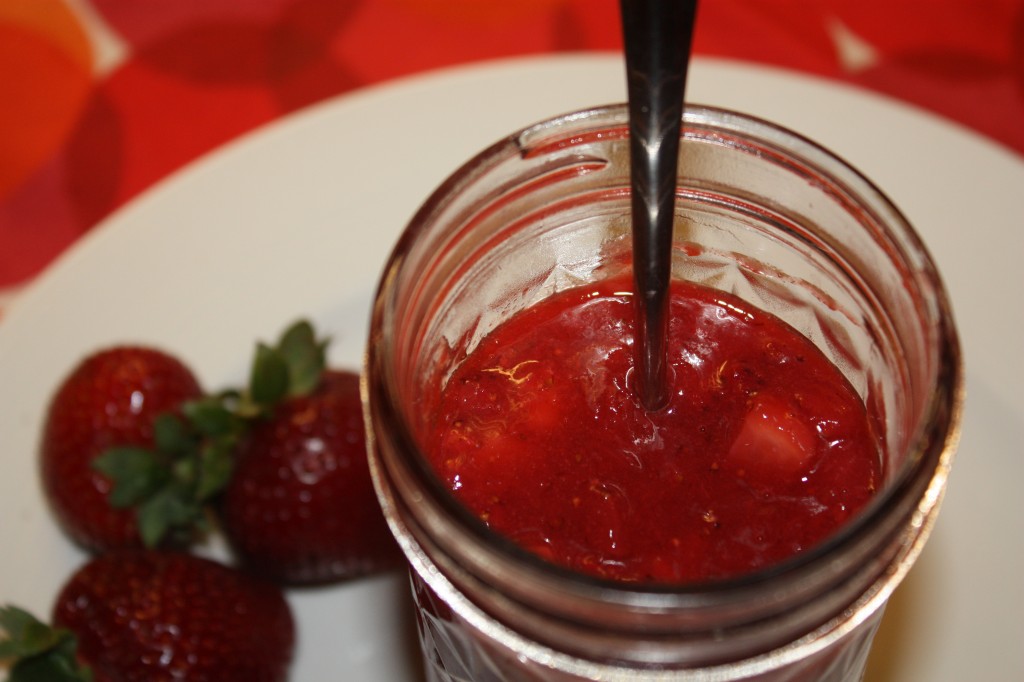 Get creative and dress up your favorite foods with it. Oh, how about an old fashioned PB&J! That's what I need to try next!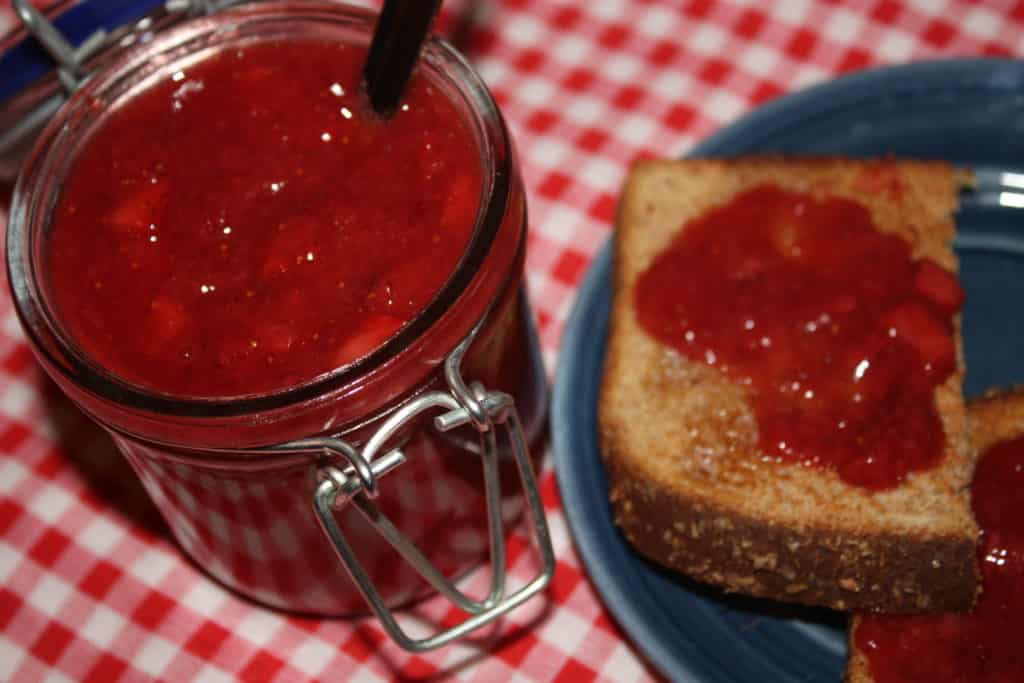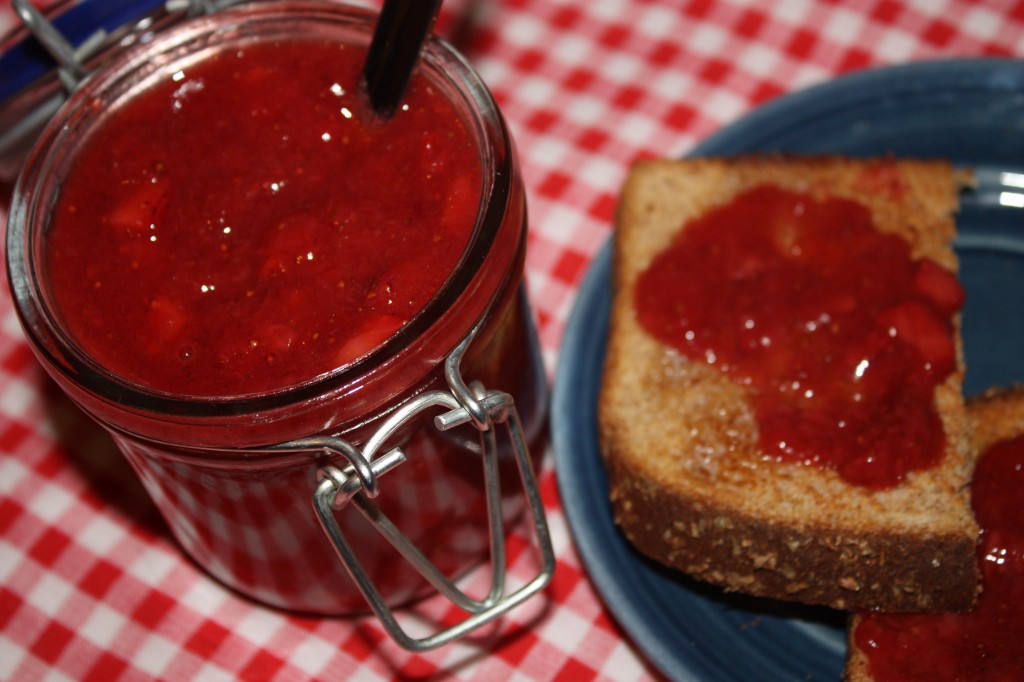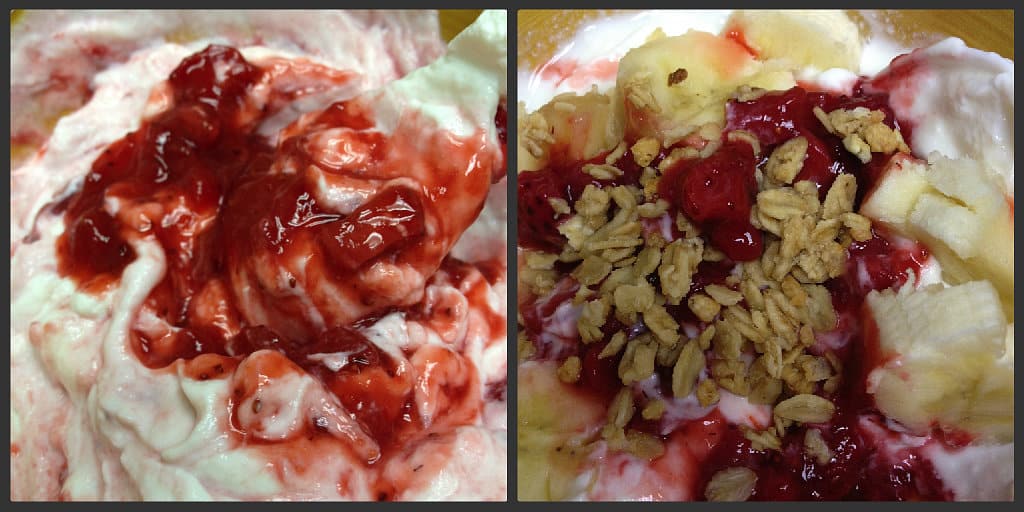 My usual morning plain Greek yogurt got an overhaul by adding fresh sugar-free strawberry topping, a sprinkle of granola, and half of a sliced banana.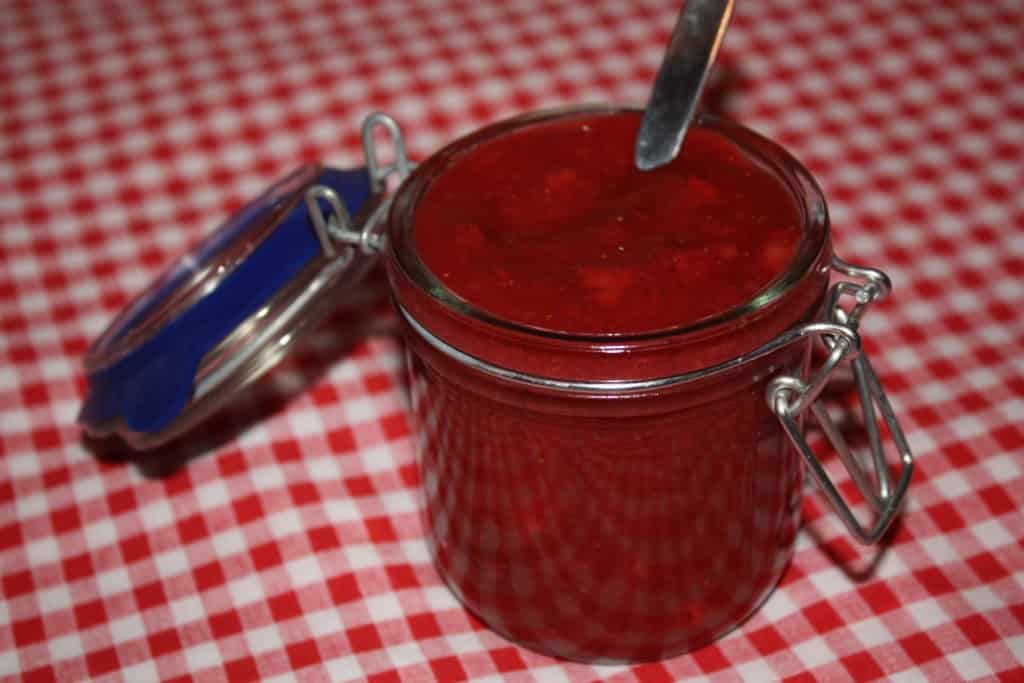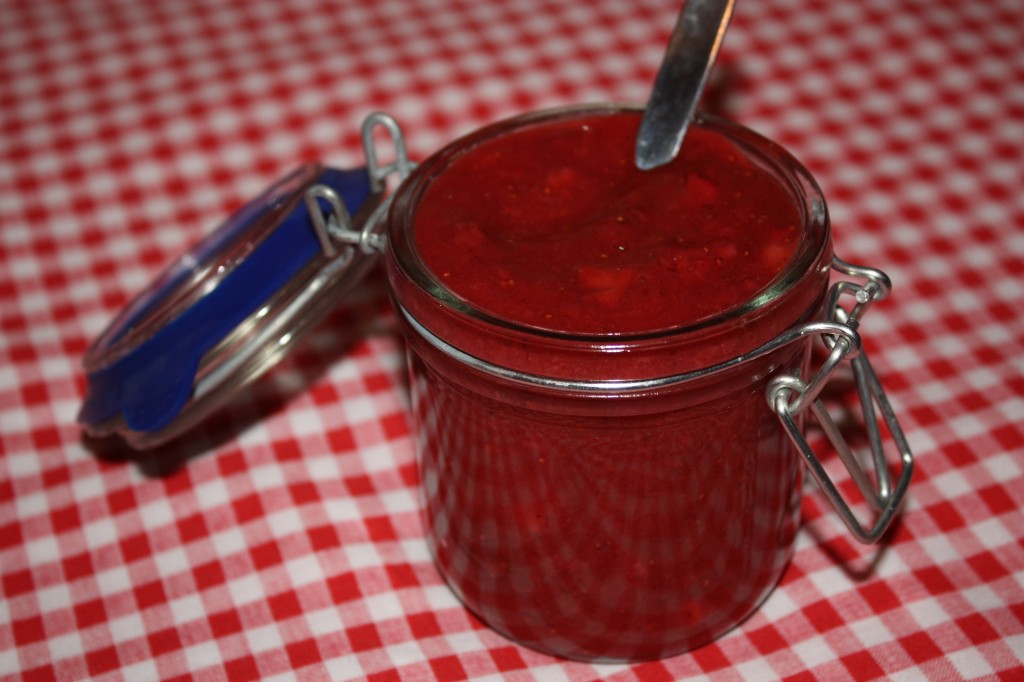 Oh, how I love the fresh fruits of the summer months. I made two batches of the strawberry topping, and while we still have these beautiful fruits in season, I suppose I should try blueberry, peach or apricot toppings!