Cheesecake Stuffed Strawberries with Coconut & Lime
Cheesecake stuffed strawberries with coconut and lime flavors add a tropical twist to a tasty finger dessert! 
Fresh Stuffed Strawberries with Cheesecake Filling
Put the lime in the coconut and eat it all up! Who loves cheesecake?
Definitely me, but sometimes it's a bit too rich, so these bite-size treats are perfect!
The creamy texture of each bite is heavenly and just as delicious as a whole slice of cake.
Plus, this is a no-bake cheesecake! How simple is that?
In fact, you don't even need to break out plates or any utensils! Perfect for a no-fuss dessert anytime, but I mostly make these for guests and bring them to potluck events.
They are the first treats to be eaten, so plan on making a double batch! You'll thank me later, promise.
Simple Cheesecake Stuffed Strawberries!
The most difficult part of this recipe is preparing the strawberries. Clean, slice, and put on a plate. Tough, right? haha
Ingredients for stuffed strawberries
Gather these ingredients:
Fresh strawberries
Cream cheese (low fat is ok)
Cream of coconut (found near the cocktail aisle)
Fresh Lime
Coconut extract (optional)
How to Choose Perfect Strawberries
When shopping for fresh strawberries make sure the tops (caps) are bright green and not brown. The berries should be nice and firm and red not orange.
Avoid bruised berries or any that show signs of mold growth.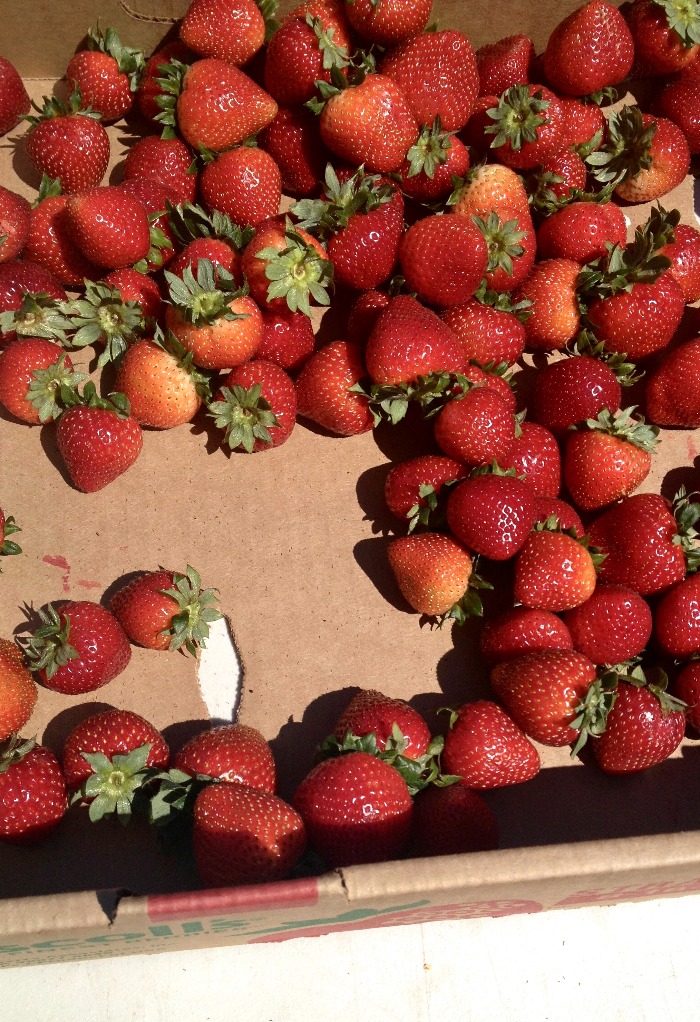 Additional Strawberry Recipes You Might Like
Strawberry season is still going strong guys! Don't miss your opportunity to buy them fresh!
How about trying this Strawberry Spinach Pasta Salad, Strawberry Nutella Stuffed French Toast, Sparkling Strawberry Lemonade or strawberry shortcake!
But first, give these cheesecake-stuffed strawberries with coconut and lime a try!
This is a quick and easy dessert to bring to a spring event or a red, white, and blue festive celebration like the Fourth of July!