Sweet and moist Almond Poppy Seed Bread, a delicious treat to enjoy with your favorite cup of tea.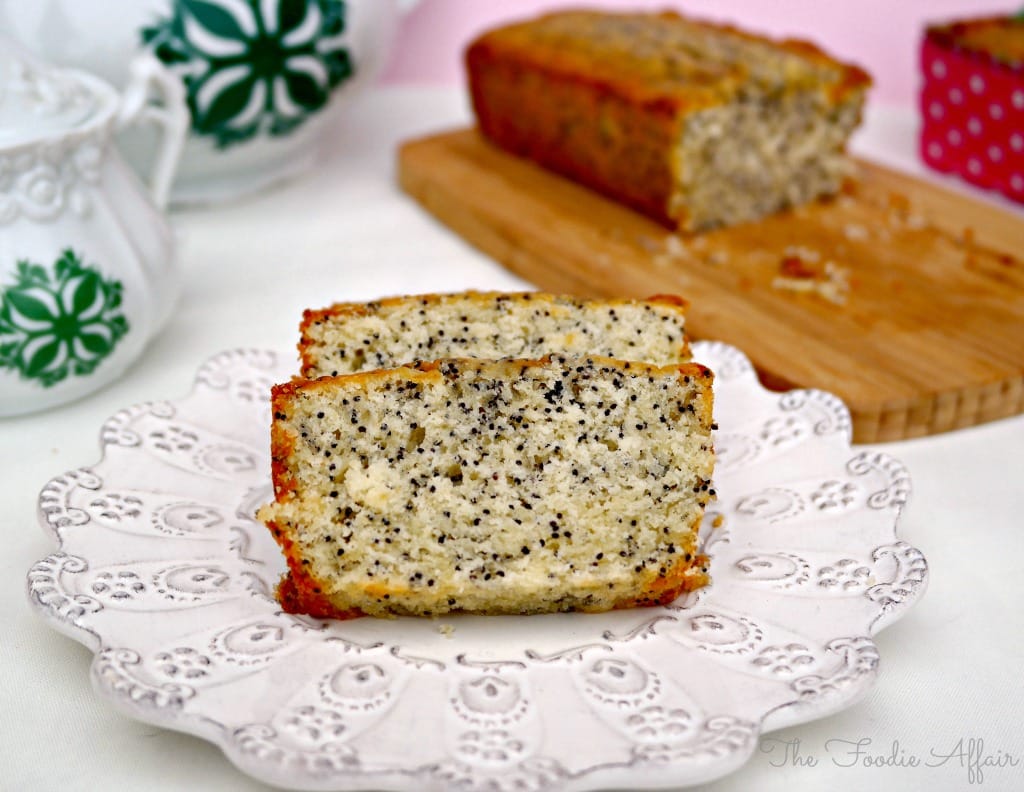 I made this Almond Poppy Seed Bread for my mama! She celebrated her 77th birthday this past Saturday, and since she has always enjoyed tea, not coffee, I got creative and found some tea related gifts.
I picked up a cute tray and filled it with a selection of tea leaves from my local tea shop, new kitchen towels, a pretty table runner, some purchased cookies, and a loaf of this freshly baked Almond Poppy Seed Bread!  It's so fun to shop when you know a person will love all the goodies you picked out, and even more enjoyable to add something that's baked from home!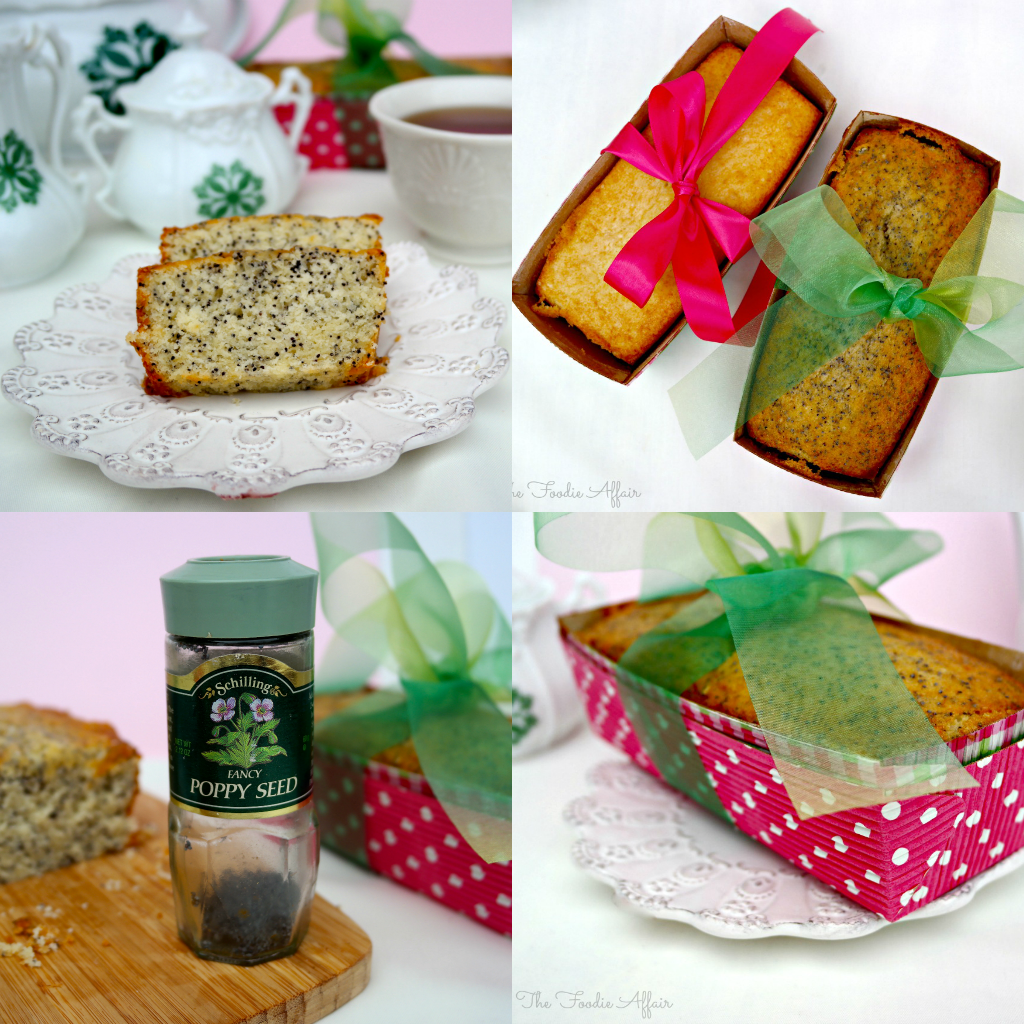 I used almond paste in this bread, and boy does that almond flavor come through perfectly, and so delicious with poppy seeds! I made another loaf without the seeds because I was on a baking roll and wanted to test the flavor. I like that you get a little crunch from the seeds. It adds a nice texture to the bread, so when I bake this bread again, the poppy seeds are staying!
The disposable loaf baking pans are from my local craft store. They measure about 6″ x 3″ which are smaller than regular sized loaf pans. I had a hard time deciding what pattern and colors to choose. It had to match the rest of the gifts 😉
Assuming mom will be sharing this bread with my dad, the mini loaf is a great size for two!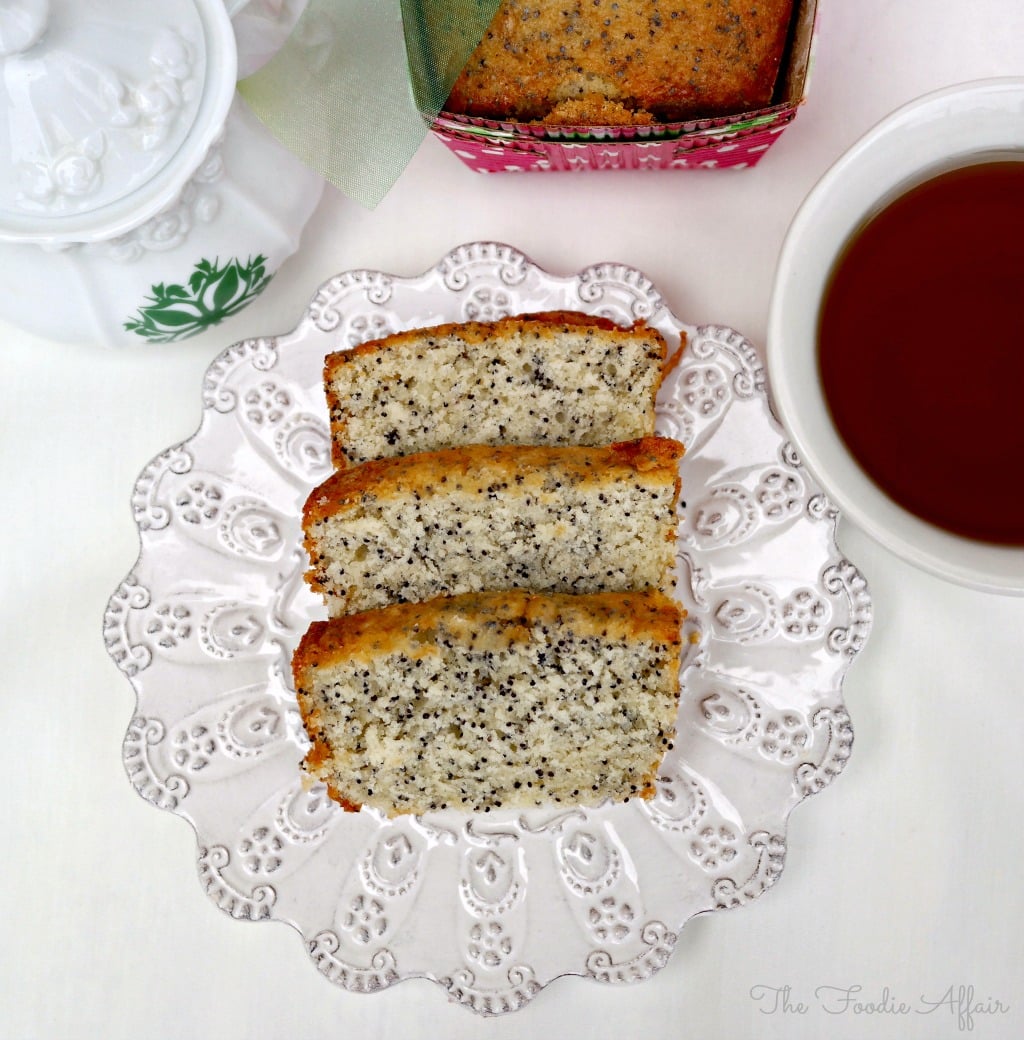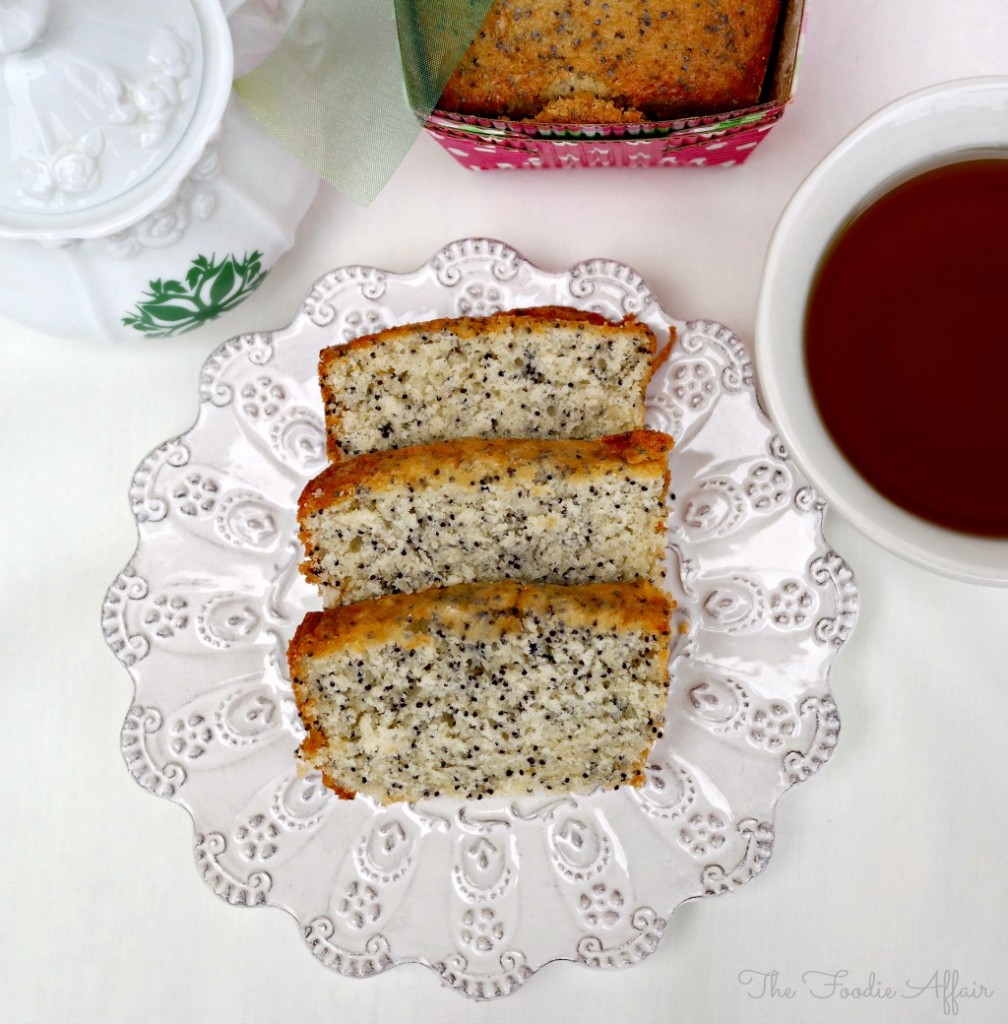 Yield: 1 loaf
Almond Poppy Seed Bread
Prep Time 10 minutes

Cook Time 50 minutes

Total Time 1 hour
Ingredients
1 stick butter, unsalted at room temperature
1 1/4 cups all-purpose flour
1 teaspoon baking powder
1/2 teaspoon salt
1/4 cup poppy seeds
1 cup granulated sugar
1/4 cup almond paste
2 eggs
1/2 cup milk
Instructions
Preheat oven to 350 degrees. Grease and flour loaf pans (1 one pound pan or two mini pans)
In a small bowl, whisk together flour, baking powder, salt and poppy seeds.
In a medium bowl beat butter and almond paste on medium until light and smooth (3-4 minutes. You may need to bread up the almond paste with a fork a few times). Add sugar and continue to beat until light and fluffy (3-4 minutes). Add the eggs one a a time, beating well after each addition.
Reduce speed to low and alternate adding the flour and milk until well incorporated. Start and end with flour.
Put batter into prepared loaf pan (s) and bake until toothpick inserted in the middle comes out clean. For a 1 loaf pan, expect to bake for 50-60 minutes. Small loaf pans may only take 25-30 minutes.
Place pans on a wire rack and let cool for 10 minutes. Remove from pan and let cool completely.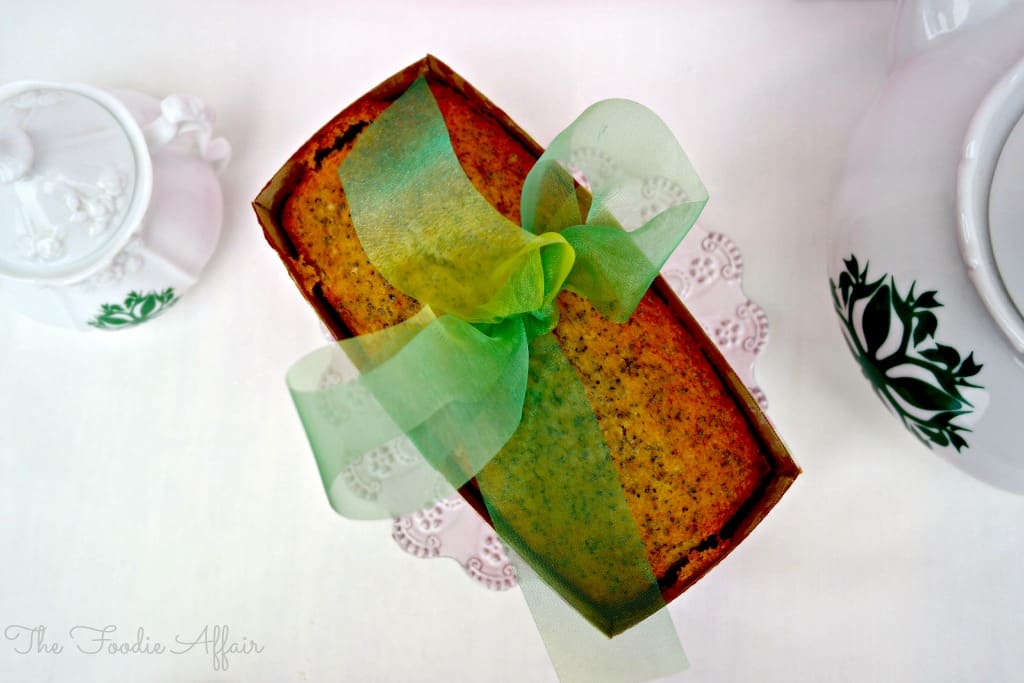 Recipe adapted from Williams-Sonoma Almond-Poppy Seed Bread