This is a sponsored post written by me on behalf of Sargento® Cheese. All opinions are 100% mine.
These easy Monte Cristo Sandwich bites have layers of turkey, ham and Swiss cheese between ciabatta rolls, then dipped in an egg milk mix, and pan fried. Enjoy for brunch or a light lunch!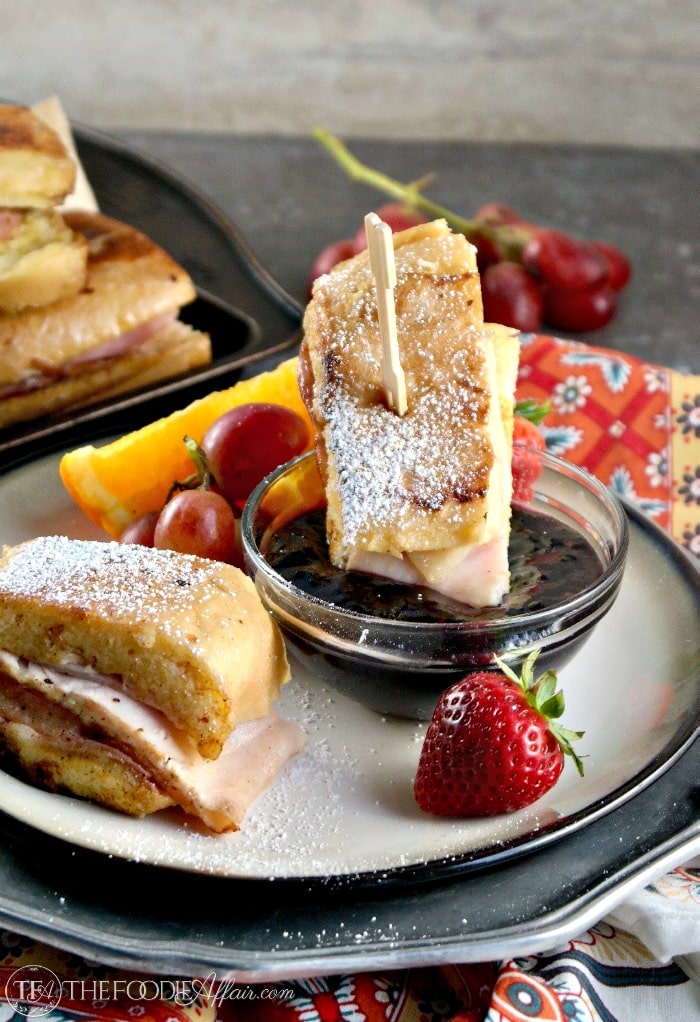 You are in for a tasty meal today! Have you eaten a monte cristo sandwich before? They're a cross between a savory sandwich and French toast.
Monte Cristo Sandwich is a simple and classic dish packed with so many delectable flavors.
I recall clearly the first time I ate a monte cristo sandwich. Alan and I were newlyweds and we went to the Officer's Club for brunch while stationed in Florida and wa-lah – this beautiful mouth watering dish was presented to me.
The sandwich was plated with a side of maple syrup, which I thought was odd. Boy, that sweetness took me by surprise! The syrup added a punch of contrasting flavors when tasted with the mustard and melted Swiss cheese. Delish!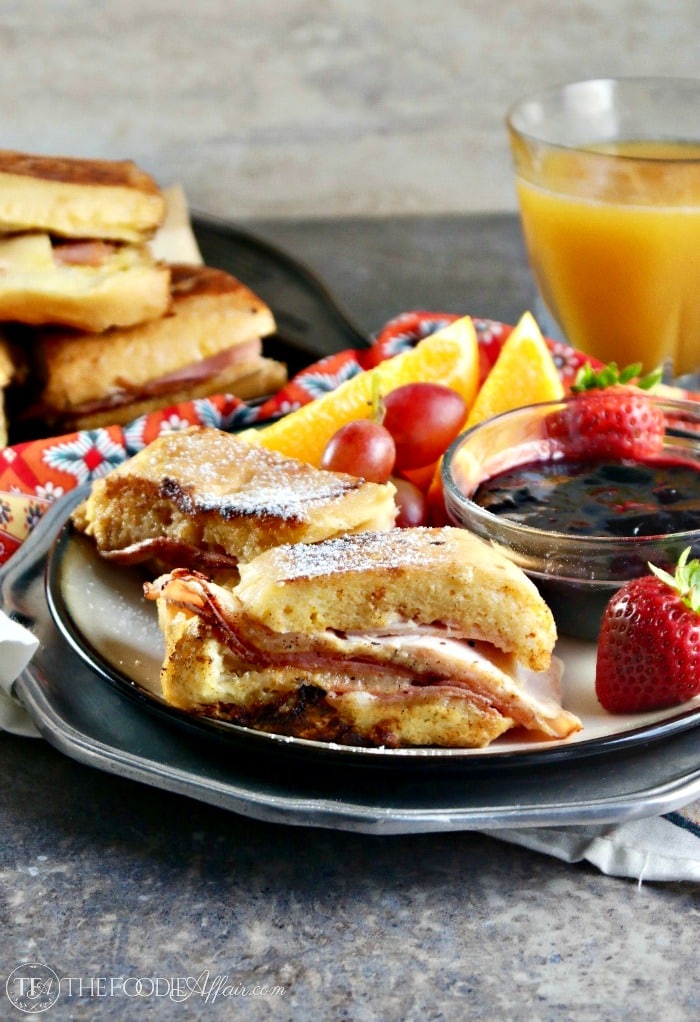 For this meal instead of adding syrup we dipped our pieces in berry jam. Thick and gooey jam hugs onto the sandwich so you get that savory and sweet flavor in each bite.
The other distinctive flavor in this sandwich is the sliced cheese that is layered between the bread and meats. I added two slices of Swiss cheese to each sandwich, which melted into a creamy spread adding a nut-like flavor.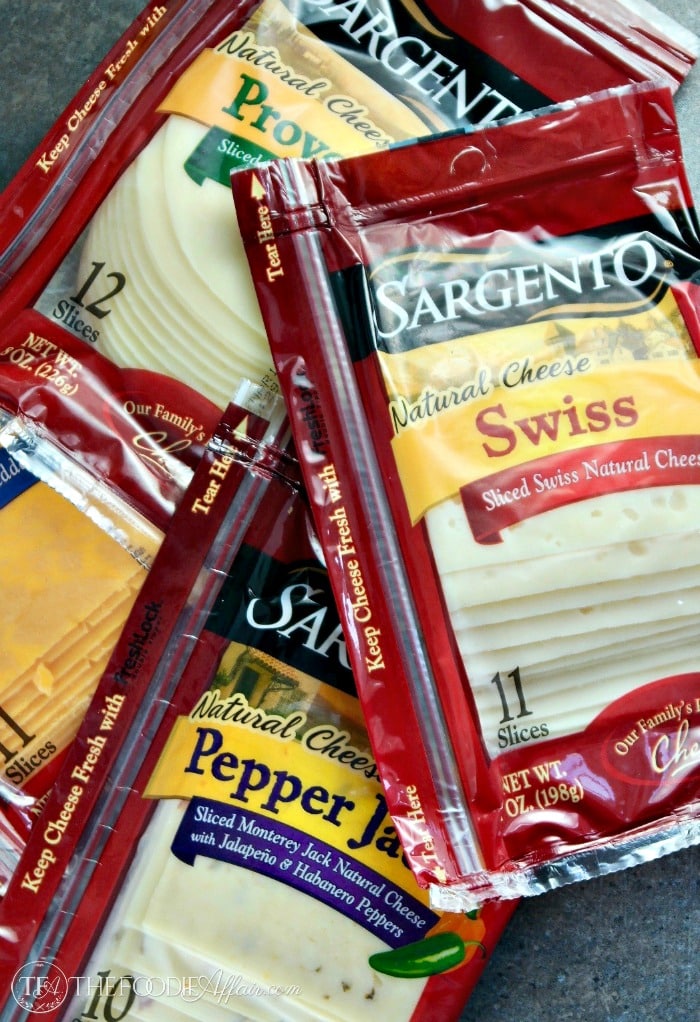 I'm pretty particular about the cheese I buy and will only use brands like Sargento. Sargento Foods makes 100% real, natural cheese, which is the only type of cheese that I'll eat or cook with.
I have gotten savvy with reading the labels on food products. You would think that cheese is cheese, right? That's not the case.
Did you know that American singles, sometimes known as Pasteurized Process Cheese Food is only required by the FDA to contain 51% real cheese? What could possibly be the remaining ingredients in those individually wrapped shiny slices of food if it's not real cheese?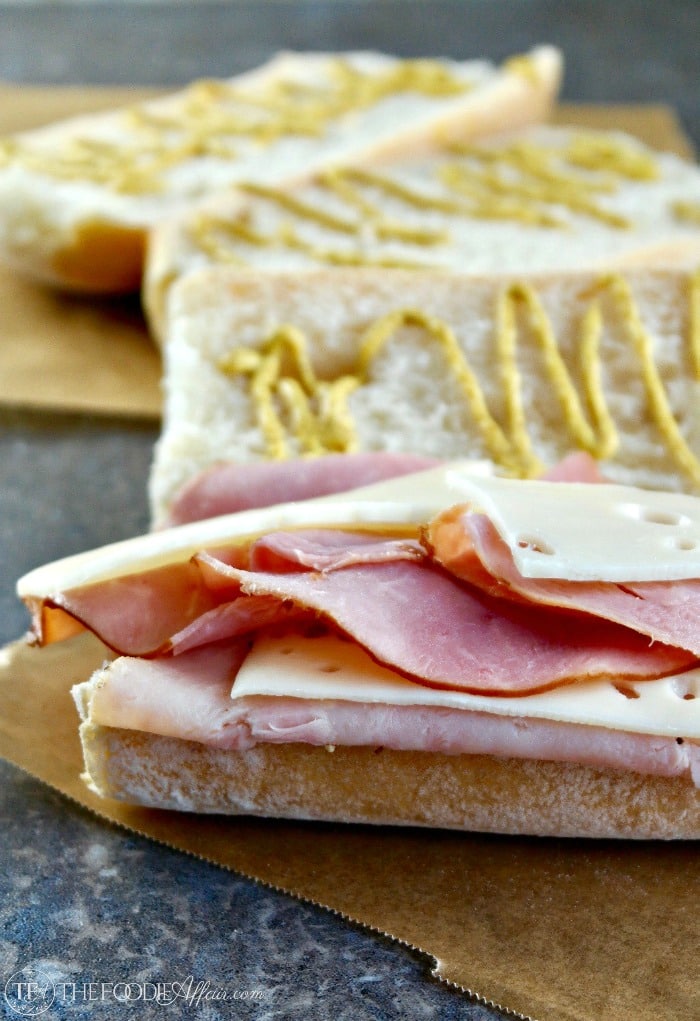 Unpronounceable ingredients and things like artificial coloring and flavorings! Just make sure that when you gather the ingredients for this recipe that you are picking up REAL cheese slices like Sargento that's made from blocks of natural cheese! Not, pasteurized process cheese food.
Learn more about Sargento® Sliced Cheese and follow them on Instagram and Facebook!
Do your taste buds a favor and give this monte cristo sandwich a try. Instead of cutting into bites you may want a whole sandwich to yourself! Enjoy with fresh fruit salad.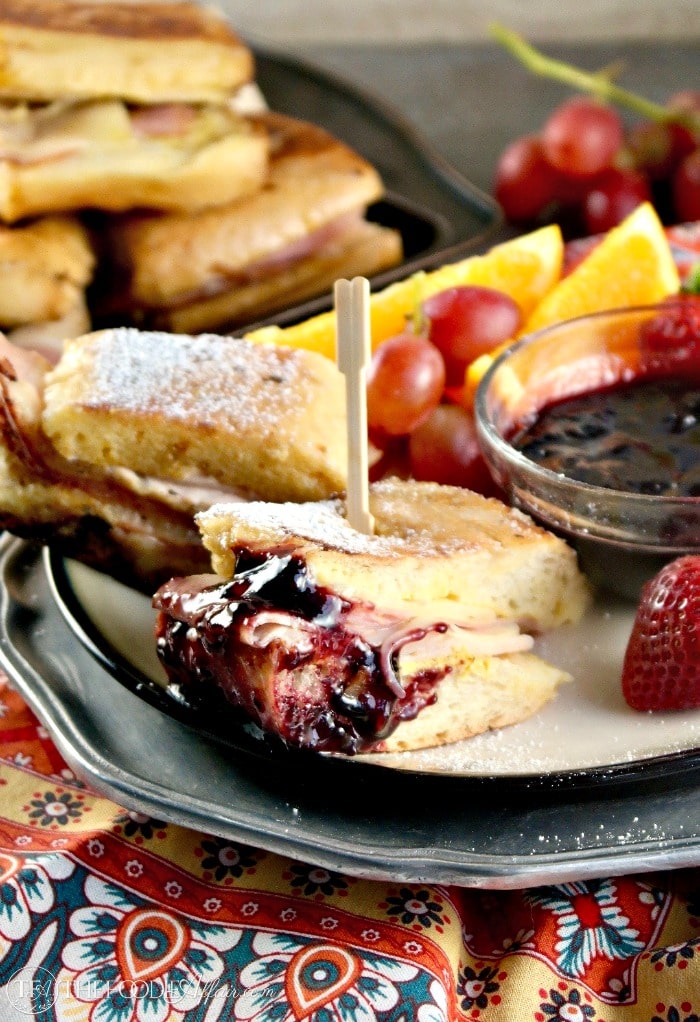 Monte Cristo Sandwich Bites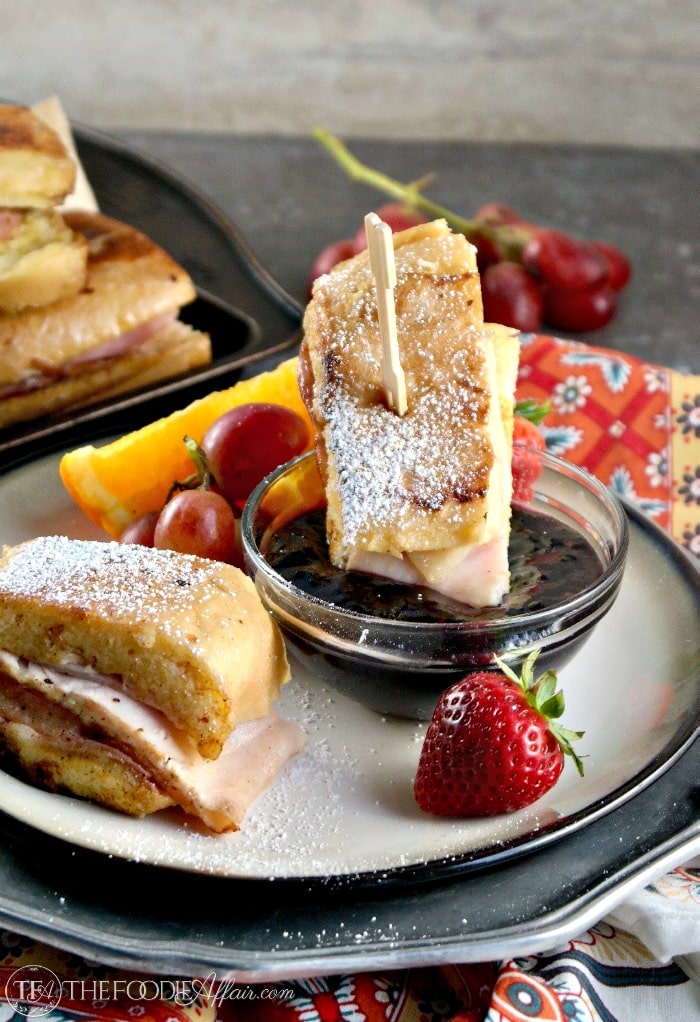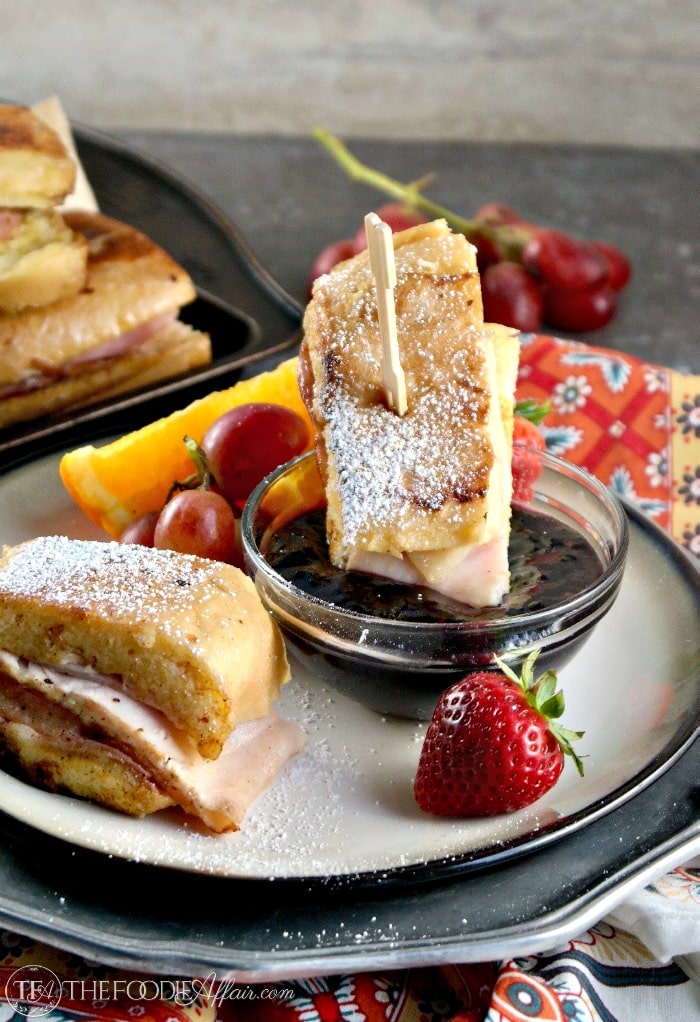 Ingredients
2 six inch ciabatta rolls, sliced in half
2 tablespoons prepared mustard
6 slices deli ham meat
6 sliced deli turkey meat
4 slices Sargento Swiss cheese
1 tablespoon butter
2 eggs, large
1/2 cup heavy cream
powdered sugar
Berry jam
Directions
In a medium bowl whisk together the eggs and milk. Set aside.
Spread mustard on the inside of the ciabatta roll.
On one side of each sandwich layer three slices turkey meat, one slice of Swiss cheese, three slices of ham meat, and top with another layer of cheese.
Close sandwich pieces together and gently dip in egg mix coating both sides of the sandwich.
In a large skillet over medium heat melt the butter and add the sandwiches. Cook until brown. Flip and cook the other side until browned.
Remove from heat, and slice each sandwich into 4 pieces. Sprinkle with powdered sugar and serve with warmed jam.