Easy Linguine Carbonara Recipe with Prosciutto and Peas
This Linguine Carbonara Pasta dish is such an easy dish to incorporate into a quick meal, but I haven't been including it in our evening meal rotation because I'm trying to eat my carbohydrates early in the day, and limit them to whole grains, vegetables, and fruits.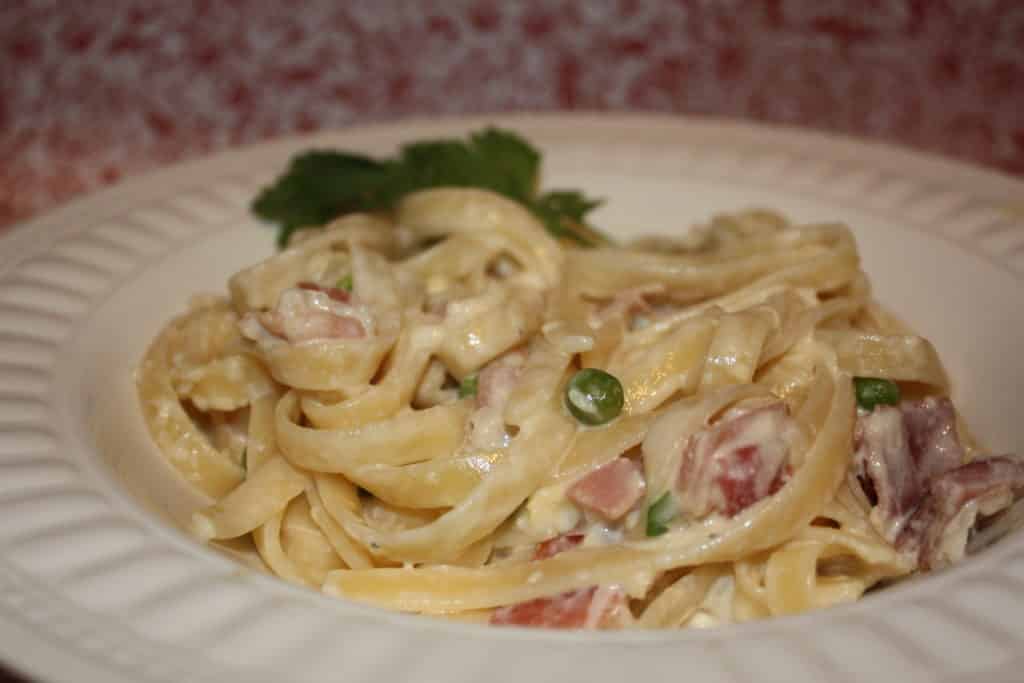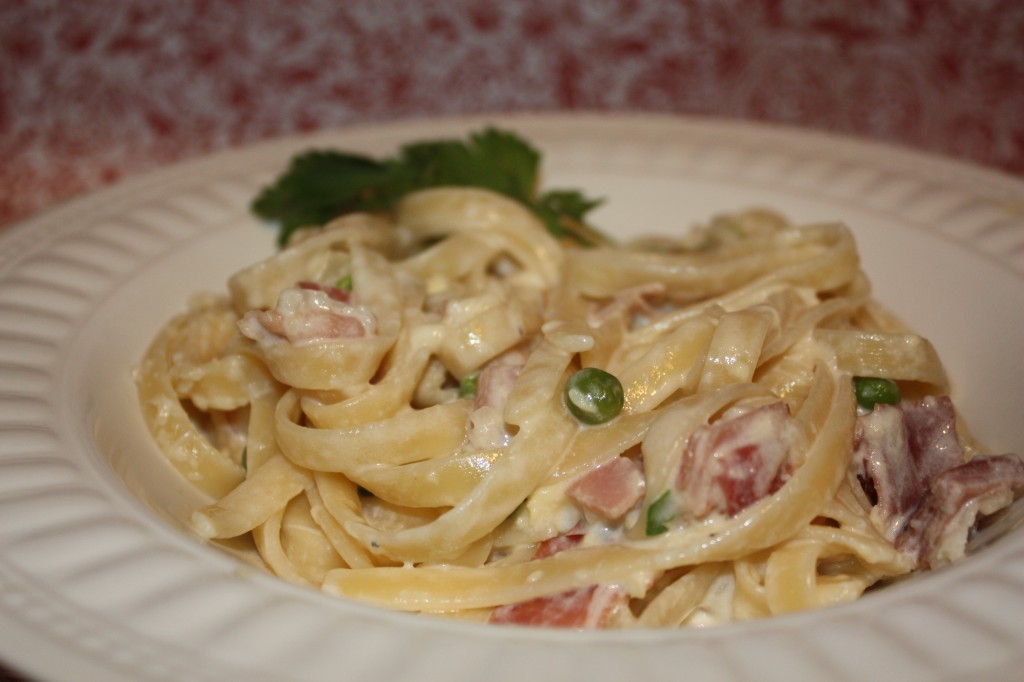 Since I'm the cook in my house, my dietary trend, and personal tastes dictates the foods I serve. It's only fair, right? I shop, plan, prepare, and we all eat what I like…mostly :)!
I am perfectly happy letting my cravings guide me in the kitchen. I get the appreciate food moans during our meal, so I'm certain that what I serve MUST have been what my hubby and son's bellies wanted too, but there are times when my growling tummy does a poor job giving clear clues of what it wants, so I ask for input from my hubby, "what do you feel like having for dinner?"
I wait in anticipation and secretly wish that the request will instantly have my salivary glands happily rejoicing in anticipation for what is to come. Nine times out of ten I can predict what the verdict will be…PASTA.
And that's how my carb-free evenings makes their appearance back in our home.
Linguine Carbonara adapted from Cooks.com
1 lb. linguini
4-5 quarts water, salted
4 eggs
2 Tablespoons fresh chopped parsley
8 Tablespoons grated Italian cheese mix
1 lb. bacon or prosciutto, diced
1 cup fat-free half & half
1 cup milk (I use 1%)
salt and pepper to taste
1/2 cup dry white wine
1/2 cup petite peas, frozen
While salted water is boiling, place diced bacon or prosciutto in a heavy skillet and brown. Drain any fat and return to skillet. Add half & half, milk, 4 tablespoons of cheese, and salt & pepper to taste. Bring to a slight boil, stirring constantly.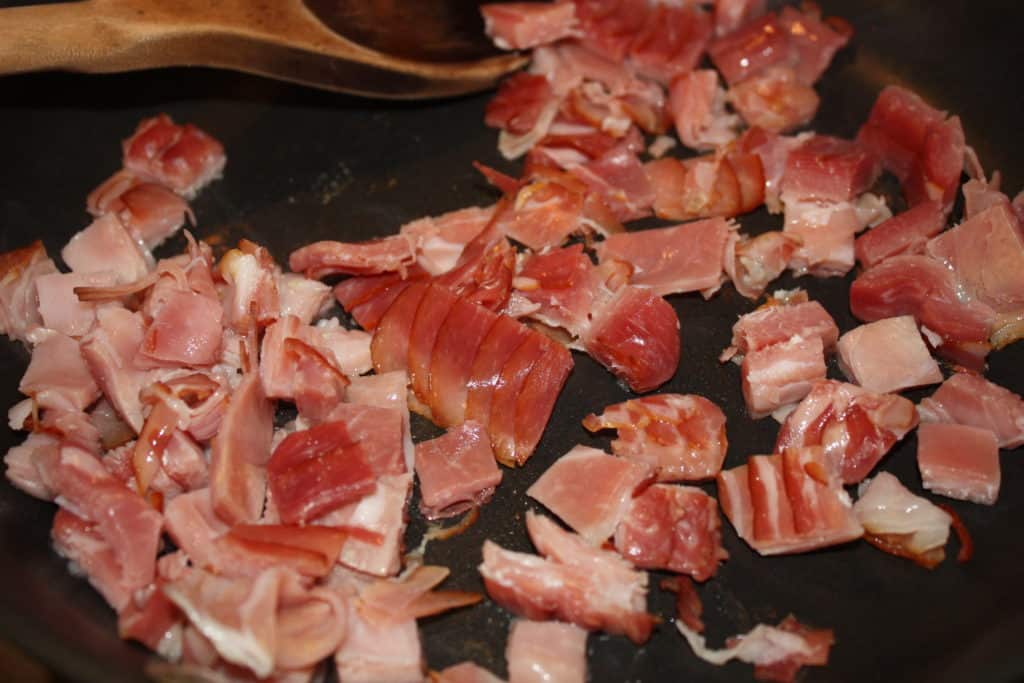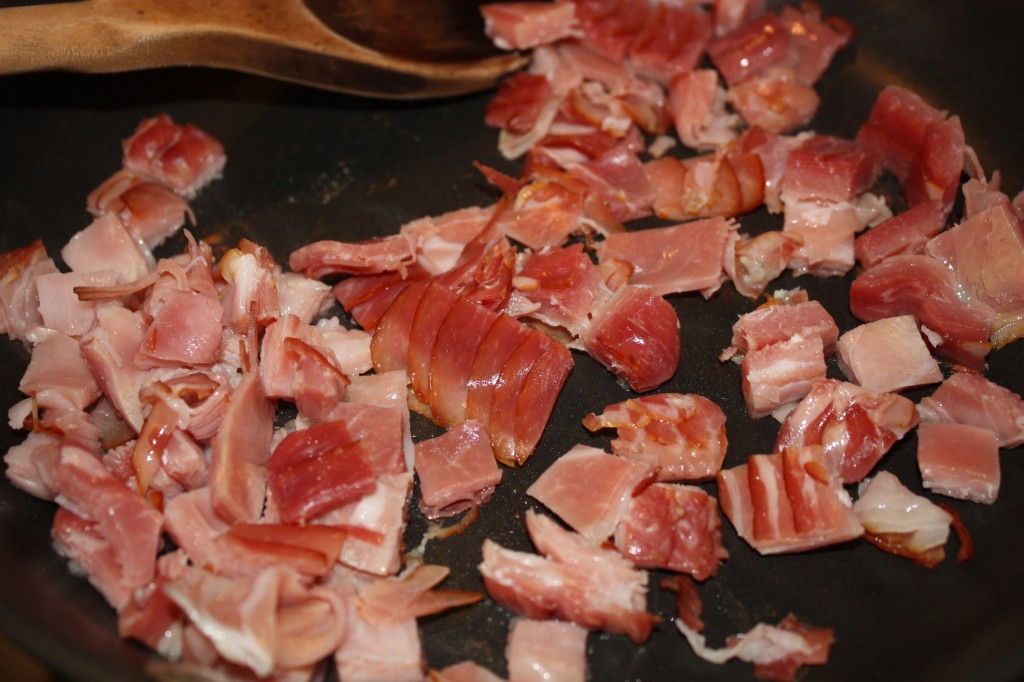 Meanwhile, place an oven proof pasta bowl in your oven on the warm setting (mine is 170 degrees).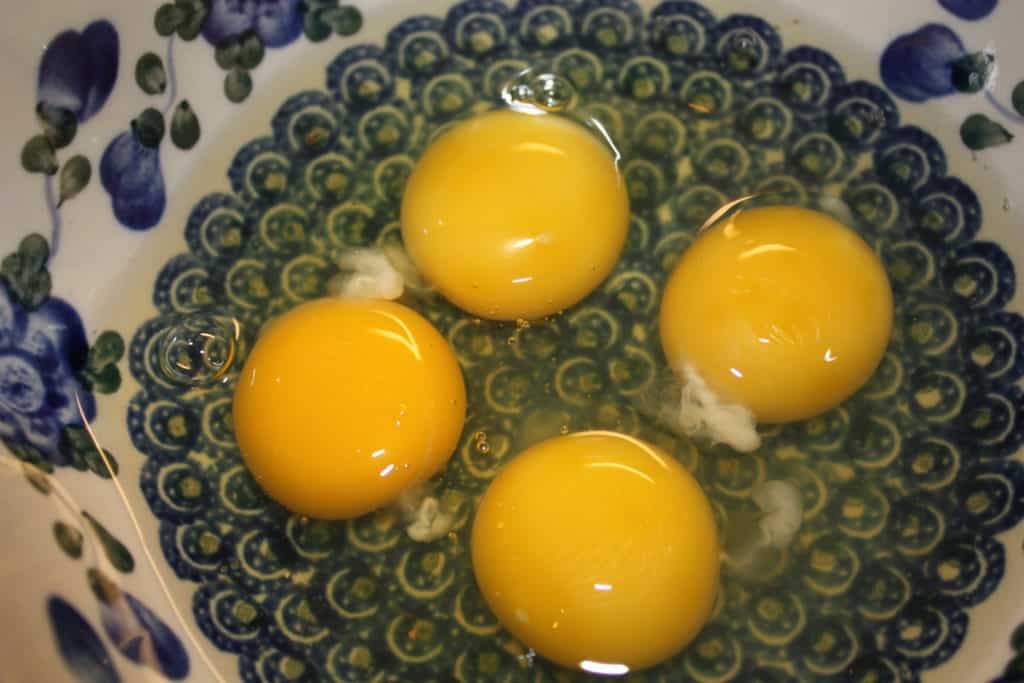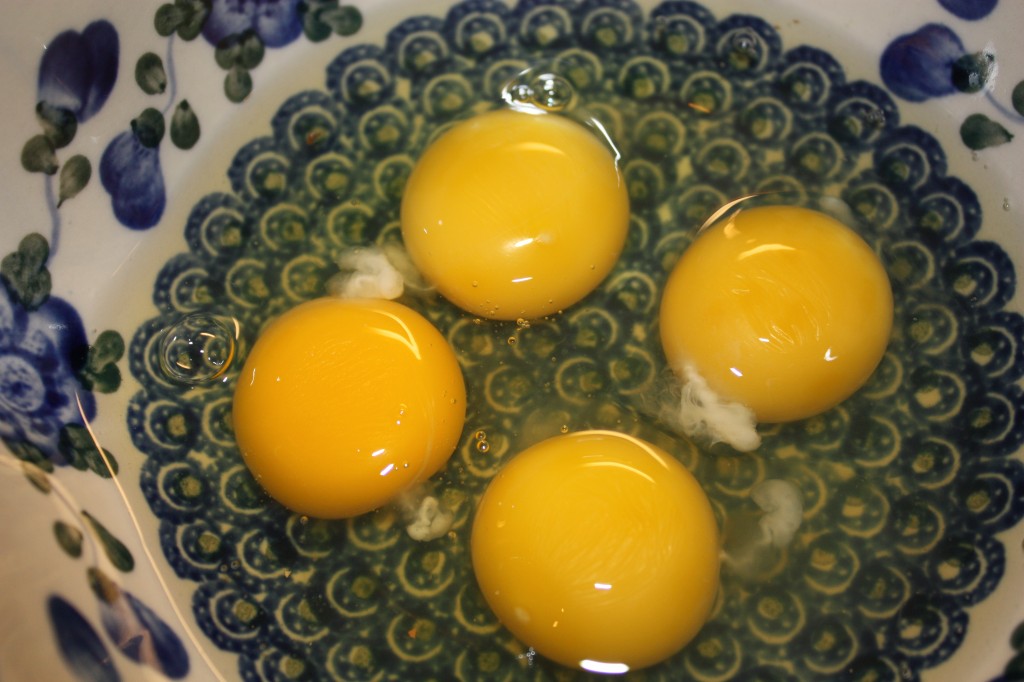 In another bowl beat 4 eggs, the remaining 4 tablespoons of cheese, and parsley. set aside.
Cook linguini in boiling water and cook for approximately 10-12 minutes.
When linguini is done, drain (do not rinse with cold water) and place in the warmed pasta bowl. Pour the egg mixture over the linguini and toss until throughly mixed.
Add 1/2 cup of white wine and the peas to the sauce and mix (sauce should be bubbly.) Pour sauce over mixed linguini and serve hot.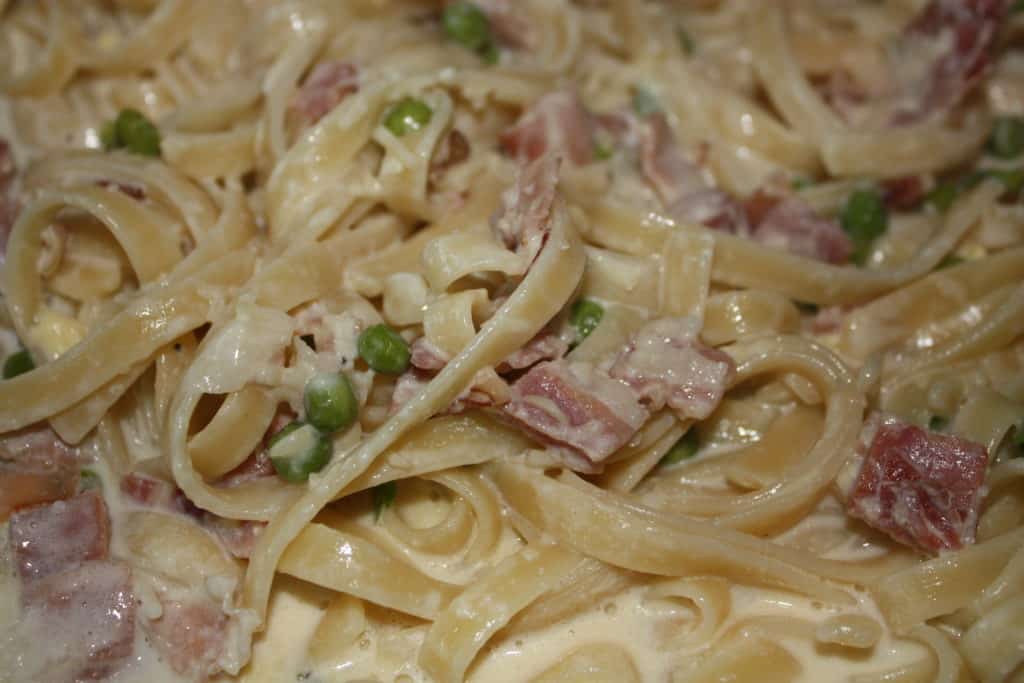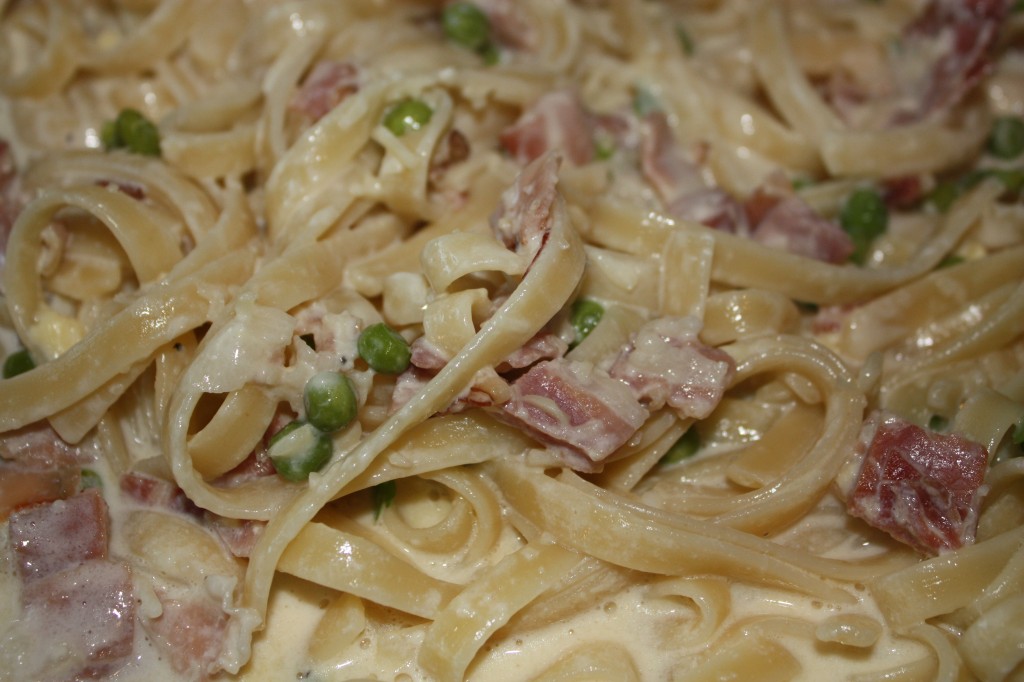 I have cooked with wheat pastas (which are not carb free) for a healthier alternative, and plan on trying the whole grain pastas that I'm noticing on the market, but this particular evening all I had in the panty was plain Golden Grain linguini, which is what my guys prefer anyway.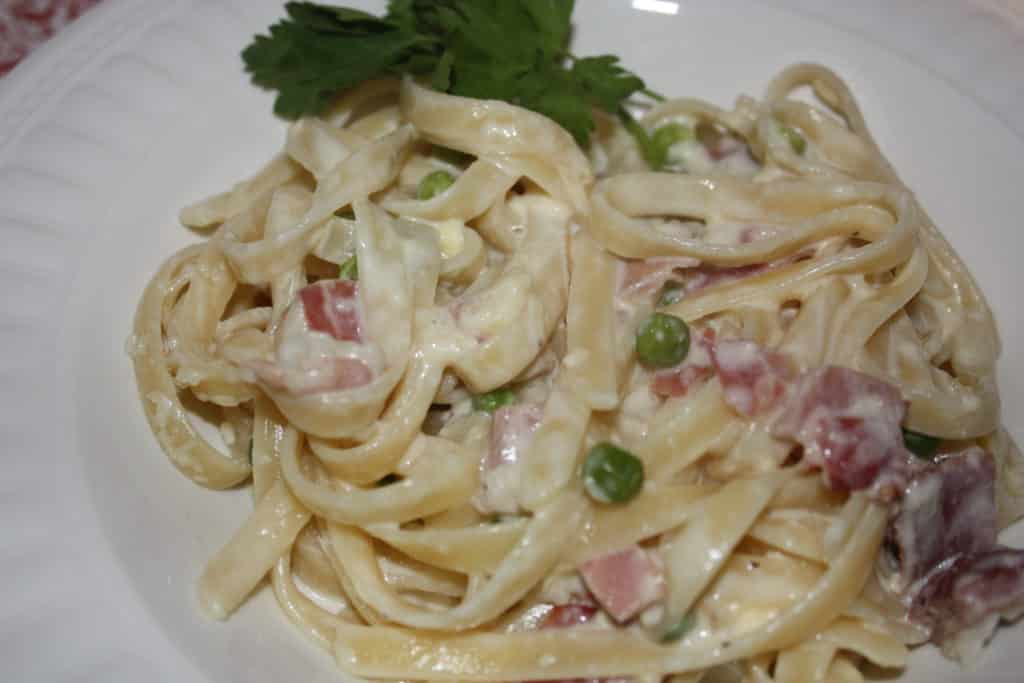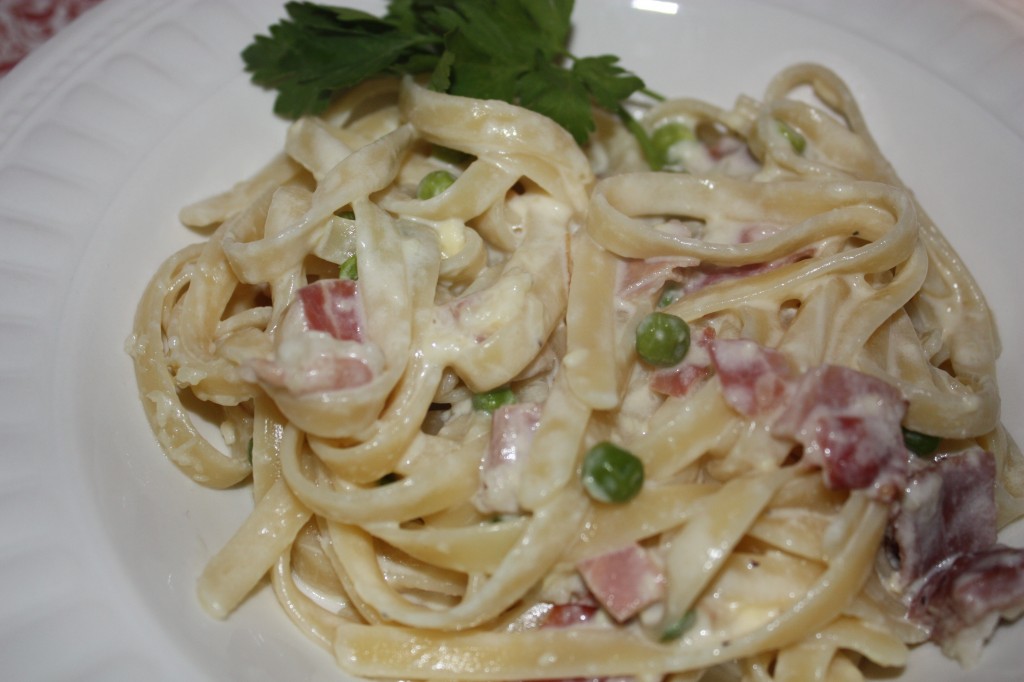 I like that this recipe calls for more protein by adding eggs. In spite of my initial protest with an evening carb laden dish, it was tasty, and even better the next day. I ate it for brunch topped with a sunny-side up egg!
Love creamy pasta dishes? You might enjoy this Grilled Chicken & Broccoli Penne Alfredo dish from Aunt Bee's Recipes!