These Chocolate Shortbread Snow Cookies are tender, buttery, and will melt in your mouth! Chocolate cookies with a sprinkle of powdered sugar are just what you'll want to add to your baking tray this holiday season, but don't limit this recipe to once a year. These cookies can be enjoyed all year long!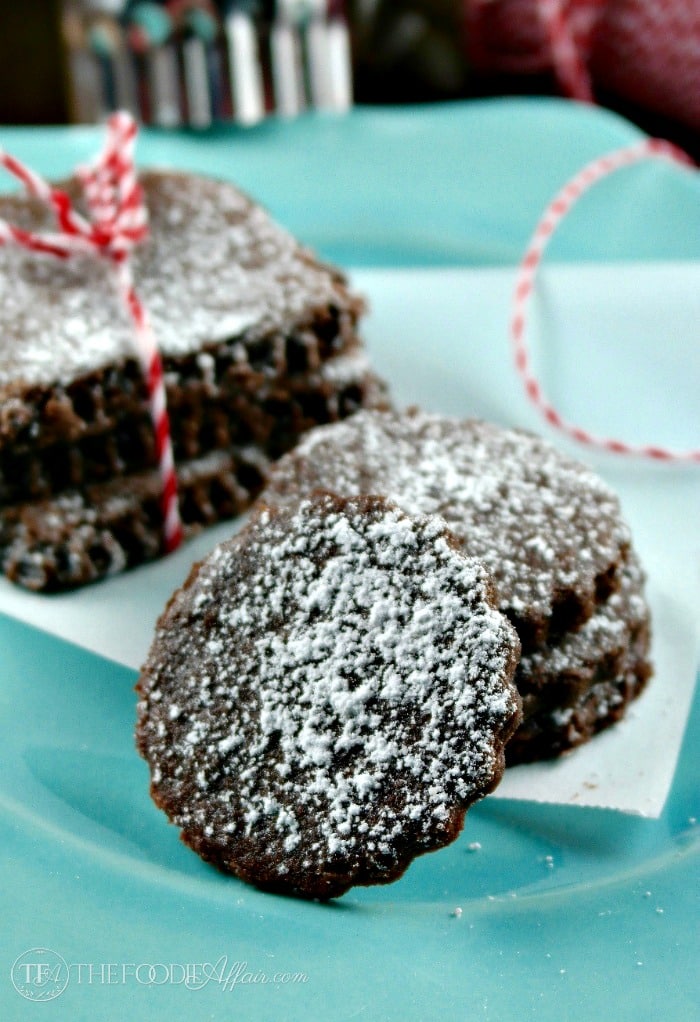 It's time for another switcheroo Freaky Friday blog hop! This is my fourth time participating in this fun event where a group of bloggers poke around on each other's sites, find a recipe to try, and reveal the identity of the blogger and recipe we've picked! If you are new to this series you can check out the other recipes I made; General Tso's Slow Cooker Chicken, Southwestern Black Bean and Corn Salad, and this Bacon Cheeseburger Stuffed French Bread recipe.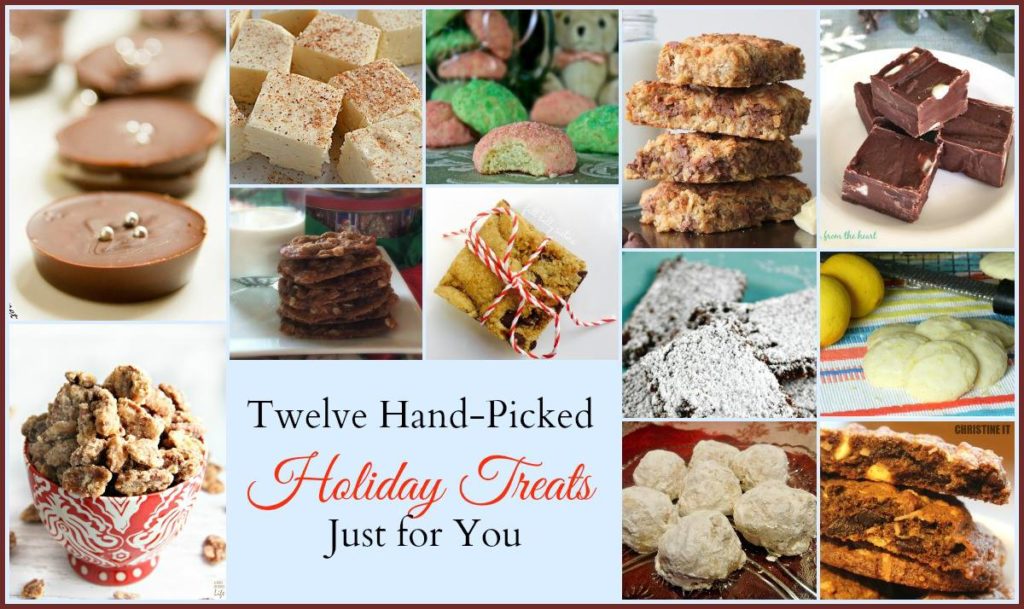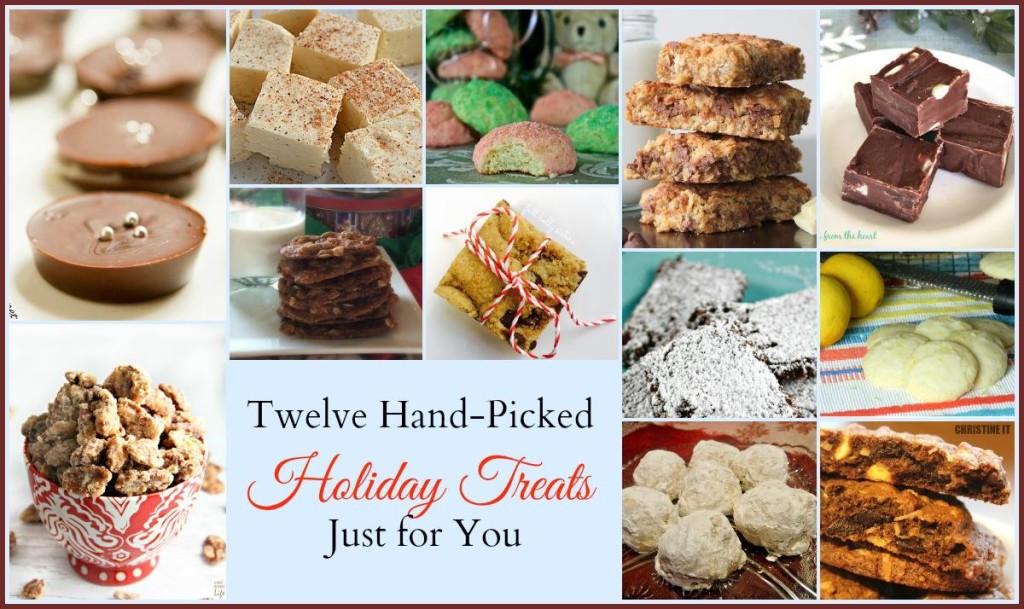 Let me introduce you to Patty, the fabulous lady who inspired me to bake these Chocolate Shortbread Snow Cookies! Patty is the person behind the creative recipes on Cooking On A Budget, a site that is packed with delicious homemade tasty meals that won't break the bank. You'll find family favorite recipes, dishes that she would make for clients as well as meals that are from cookbooks. On several recipes Patty gives an estimate of what to expect the dish to cost. Now that's handy when you want to make sure you stay true to your food budget!
Although I was looking for a treat to share, I bookmarked several other recipes that I want to try! Check out this Rustic Beef and Vegetable dish, French Onion Soup, and these Dinner Rolls. Boy, wouldn't you just love to be invited to her dinner table?
These Chocolate Snow Cookies caught my eye because A. CHOCOLATE and B. Patty mentioned that she doesn't like sifting ingredients or rolling dough, which made me feel like she was reading my mind. That is exactly how I feel! I thought, ok, she is definitely talking to me! Her cookies look mouthwatering, so I thought that I should go ahead and sift and roll too!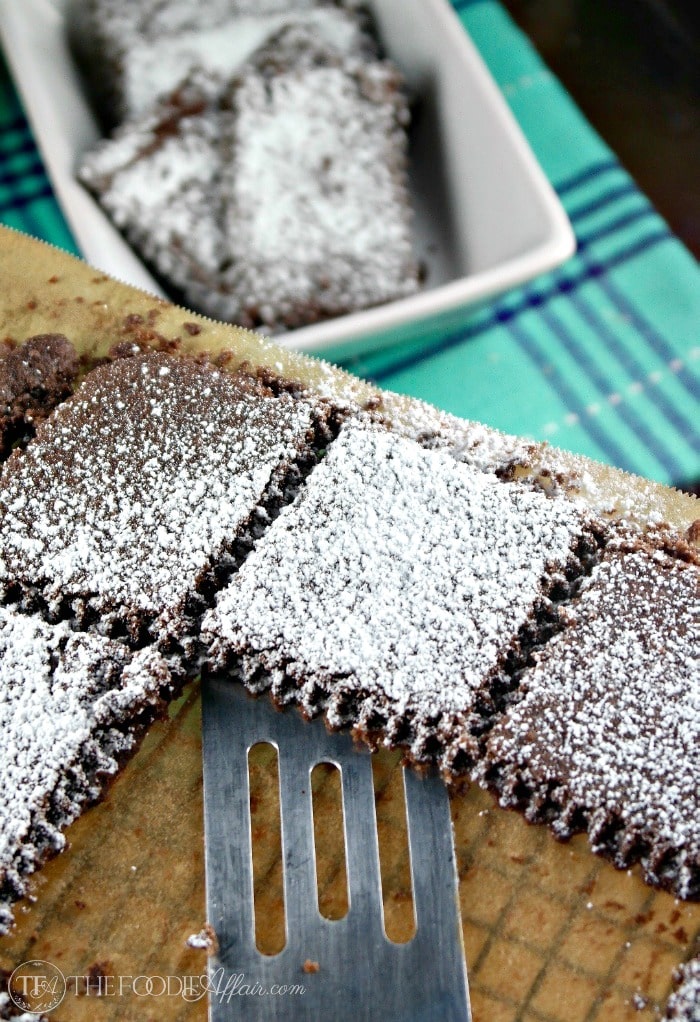 I love the results! These Chocolate Shortbread Snow Cookies are absolutely delicious! Delicate little morsels that you can enjoy all year long!
I have a couple of tips that I think are helpful. First, you must refrigerate the dough for several hours. Overnight is best, but definitely make sure the dough is nice and cold, and once it's ready you'll want to work quickly so the dough doesn't warm up with the rolling and cutting process because it'll stick to the surface you are working on. With that in mind, roll the dough between two pieces of parchment or wax paper. You may also want to lightly sprinkle the papers with flour. I rolled the dough and used a round cookie cutter and I also found a sneaky way from getting out of using that cookie cutter for the whole batch! Cut squares using a pie crimper from one large rectangular piece of dough!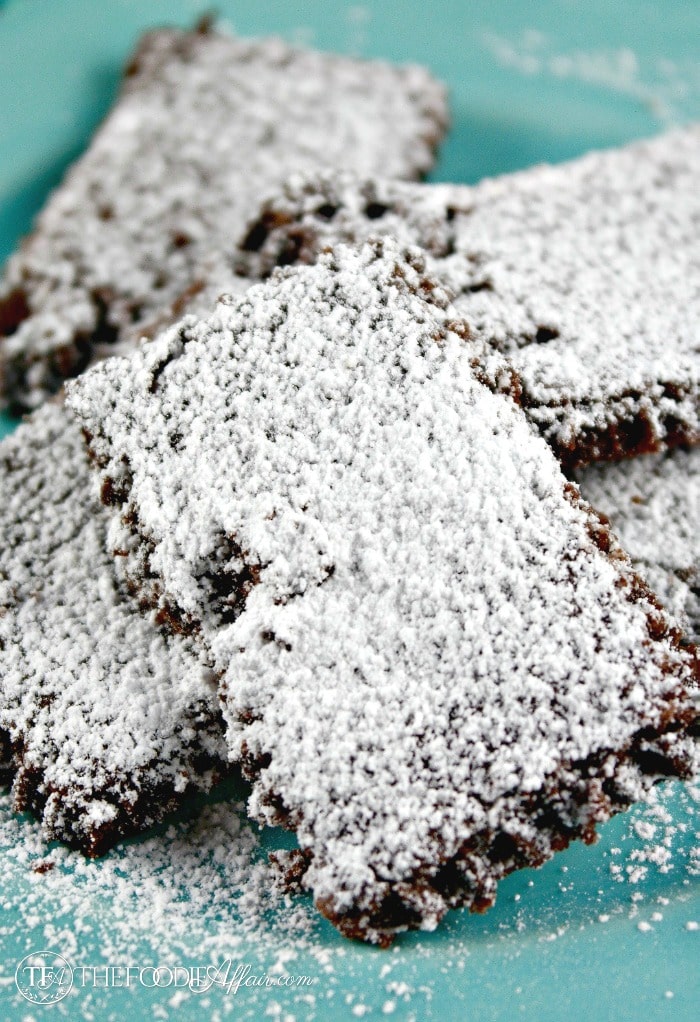 Be sure to add these cookies to your cookie exchange list and if you like to give baked treats during the holidays this whole batch will cost under $3.00!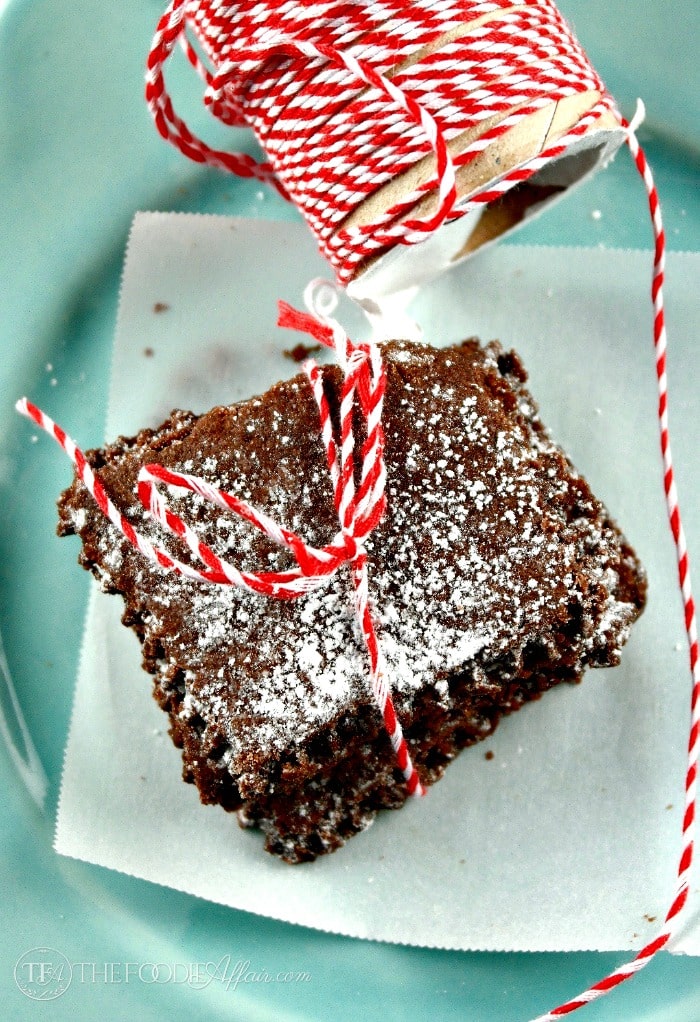 Yield: 36
Chocolate Shortbread Snow Cookies
Prep Time 20 minutes

Cook Time 10 minutes

Total Time 30 minutes
Ingredients
1 3/4 cup all purpose flour
3/4 cup granulated sugar
1/2 cup cocoa powder
12 oz. butter, softened
2 tsp. vanilla
1 egg yolk
1/4 tsp. salt
confectioners sugar for sprinkling snow
Instructions
In a medium bowl sift the flour, salt and cocoa powder. Set aside.
Beat the butter on low speed until creamy and whipped (about 1 minute).
Add the sugar in 3 portions to the butter until well combined, about 2 minutes after each addition.
Add in the egg yolk and vanilla and beat until well blended.
Add the flour mixture in, in stages until blended either low speed on a mixer or by hand.
Gather the dough and place on plastic wrap forming three separate discs. Place the disks in the refrigerator for at least two hours. Overnight is best.
Remove one disk of the dough from the refrigerator, rest to slightly soften. Place the dough between two sheets of waxed paper the size of the baking sheet (lightly sprinkle paper with flour) and roll to 1/8 - 1/4 inch thick.
Remove top layer and cut into squares with a pie crimper or use a cookie cutter. Place the cookies on a parchment paper lined baking sheet. They don't spread so you can have them fairly close.
Bake in a pre heated 350° oven for 10-12 minutes.
Let them rest for a few minutes on the cookie sheet then gently transfer them to a wire rack to cool.
Just before they are completely cooled, sprinkle with confectioner's sugar.


Be sure to visit all the participants of this holiday Freaky Friday and take a closer look at Patty's blog, Cooking On A Budget!