Bitesize Buffalo Chicken Meatballs
Buffalo Chicken Meatballs made with lean meat and spicy hot sauce are the perfect bitesize appetizer when dipped in homemade blue cheese dressing!
Buffalo Chicken Meatballs
Oh, man! These little meatballs are light and flavorful and are quick to disappear!
I served these with our Easter brunch as a last minute appetizer.
So not what I would normally add to my menu, but I wanted to use up the rest of the blue cheese dressing that I made last week.
At first I thought about making hot wings, but those take a lot of effort to eat and  leaves you feeling like all you did was gnaw on little bones!
These buffalo chicken meatballs are little, but satisfying and they're the perfect size to spear with a bamboo fork!
Baked Meatballs
These can be baked ahead of time and reheated which is what I did since I was preparing several dishes.
I'm so glad I stashed these away before our brunch because I think if I would asked Alan to taste test these ahead of time there wouldn't have been any for anyone else to try!
Healthy Chicken Meatballs
These meatballs are easy to make, super flavorful, and compliments the coolness of the blue cheese dressing quite nicely!
Have a crowd gathering for March Madness? Add these little bites to your appetizer spread and be sure to double up the recipe!
For another buffalo recipe be sure to try this keto buffalo chicken dip recipe!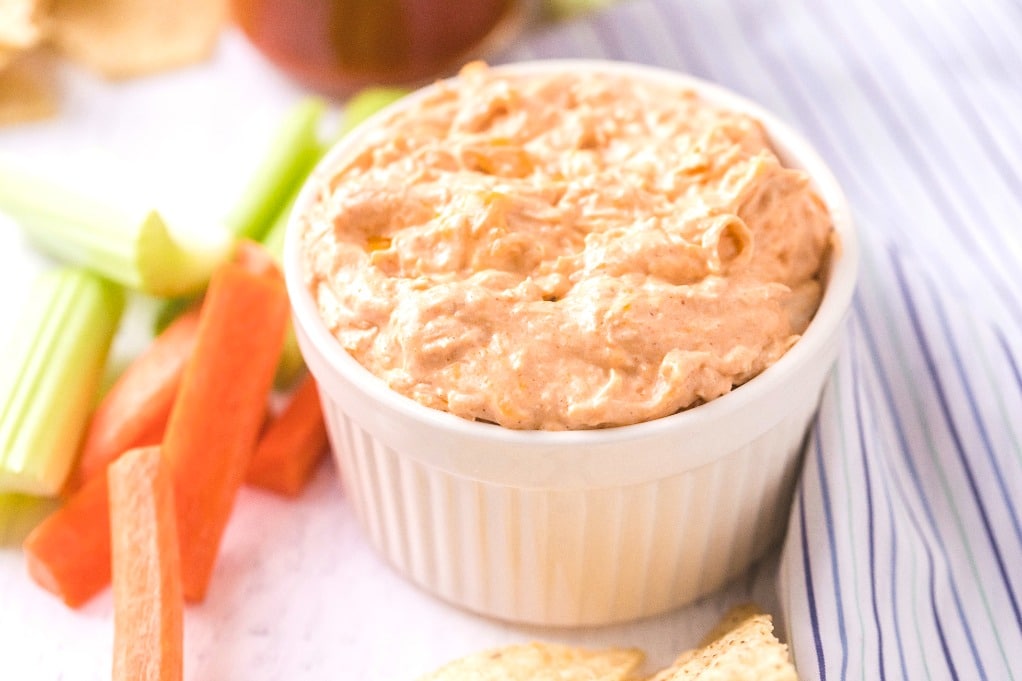 Adapted from Epicurious Mini Buffalo Chicken Balls