Thank you Hormel Foods, LLC for sponsoring this post. All content and opinions expressed below are mine alone.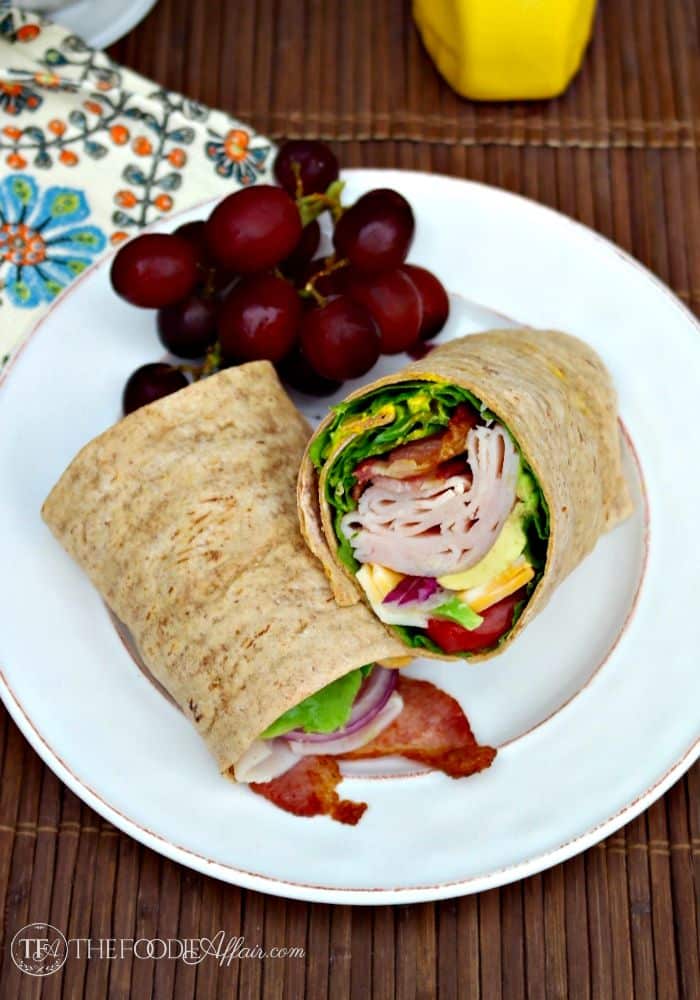 It's a wrap! A sandwich wrap that is! This Turkey Wrap with Honey Mustard Sauce is an easy and tasty meal with all the ingredients that you'll find in a sandwich, but instead of sandwich bread the goodies are confined to a tight fitting burrito-like roll. It's not the bread that is the star of this meal though. The nutritious and tasty Hormel NATURAL CHOICE Smoked Deli Turkey is what makes this the perfect meal for on the go or to pack up for a picnic lunch!
For an extra punch of flavor I made a honey mustard sauce which is my favorite condiment to add to wraps and sandwiches! After Alan took a bite of his wrap I think he's convinced that this tasty sauce is an easy replacement to the plain mustard that he gravitates towards! It's so flavorful!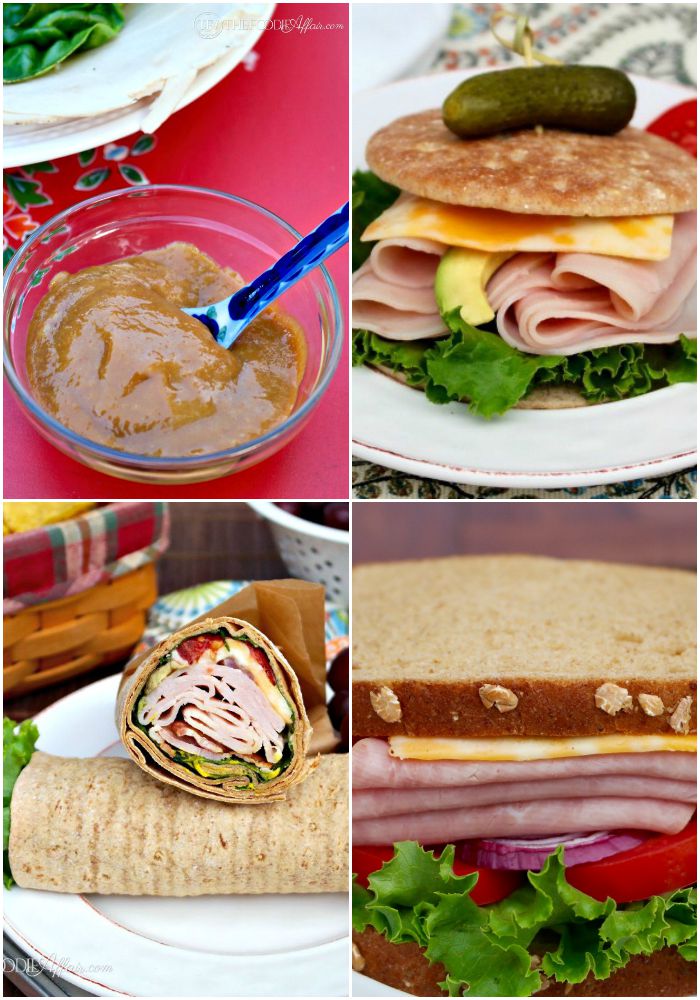 I was offered an opportunity to create a series of sandwiches for Hormel using one of the brands that I purchase and have stocked in our refrigerator. The Hormel NATURAL CHOICE brand  is made from meats that are raised without added hormones, nitrates or Monosodium glutamate (MSG). Those ingredients are often used to enhance the flavor of foods. I would rather season my meal with ingredients that suits my personal taste. Honey mustard is a good choice don't you think?!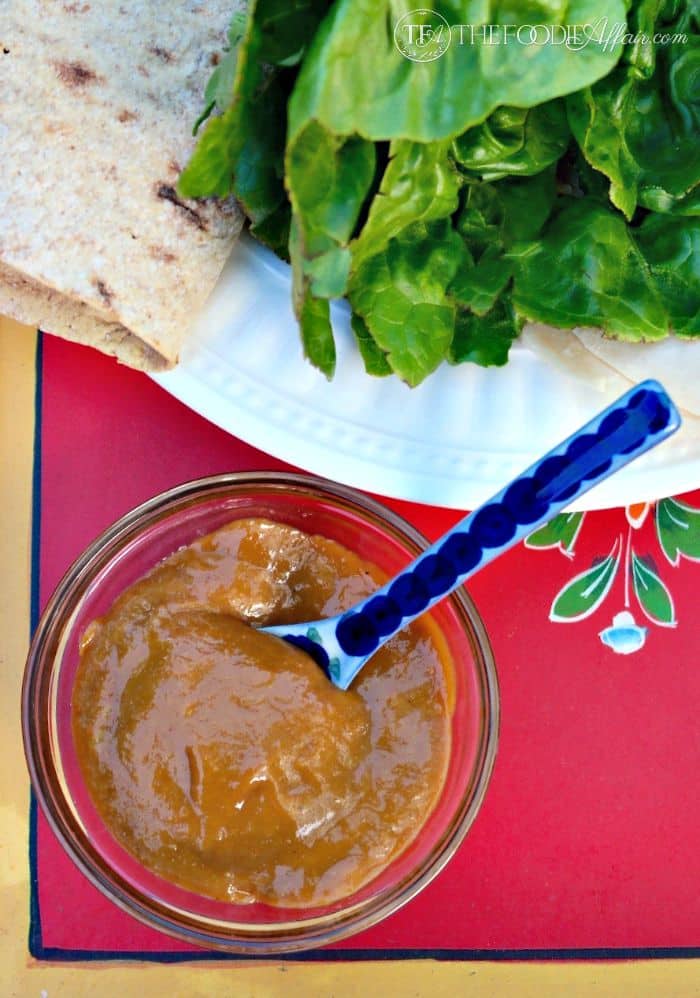 During the lunch hour I often take care of errands like running to the bank or pick up a few groceries, so wraps are an ideal food choice when I want to fuel up with a nutritious portable meal that's easy to handle while multi-tasking!
It couldn't be easier to add this tasty wrap to your lunch menu. I whip up the honey mustard sauce in advance and keep it in the refrigerator, which will last about two weeks unless I also use it to dip these baked chicken tenders in it!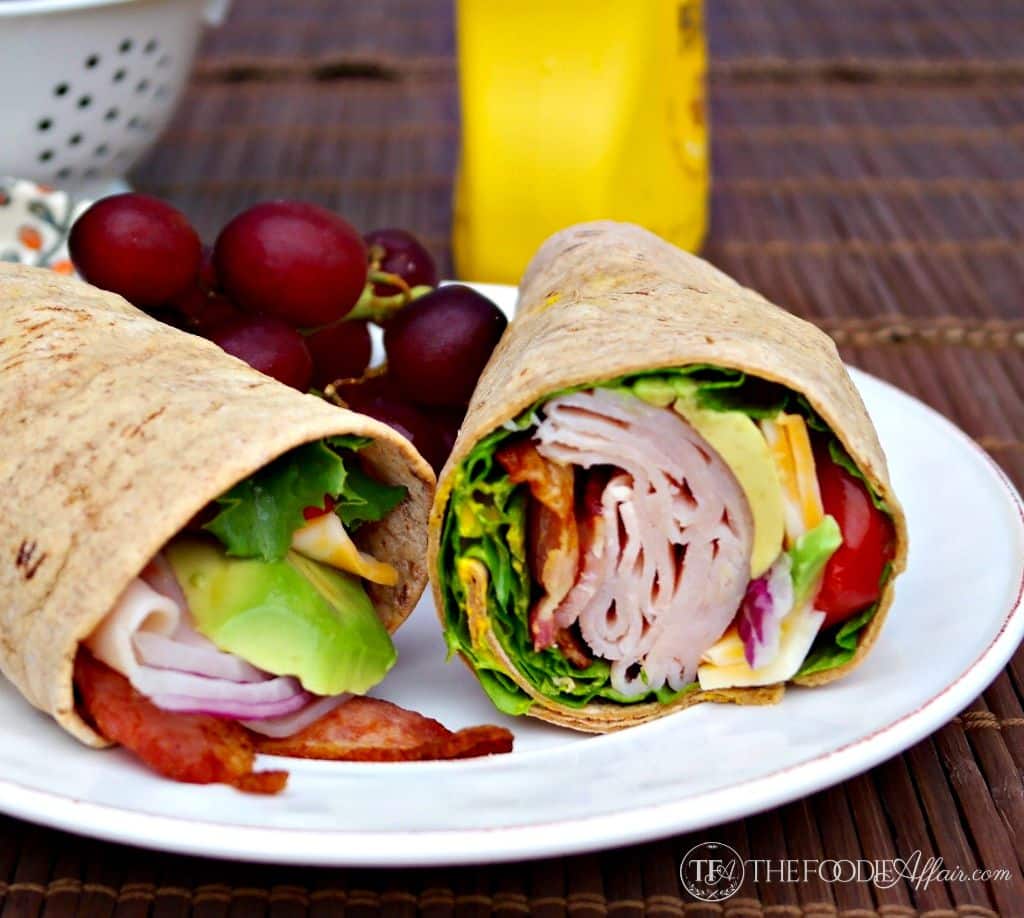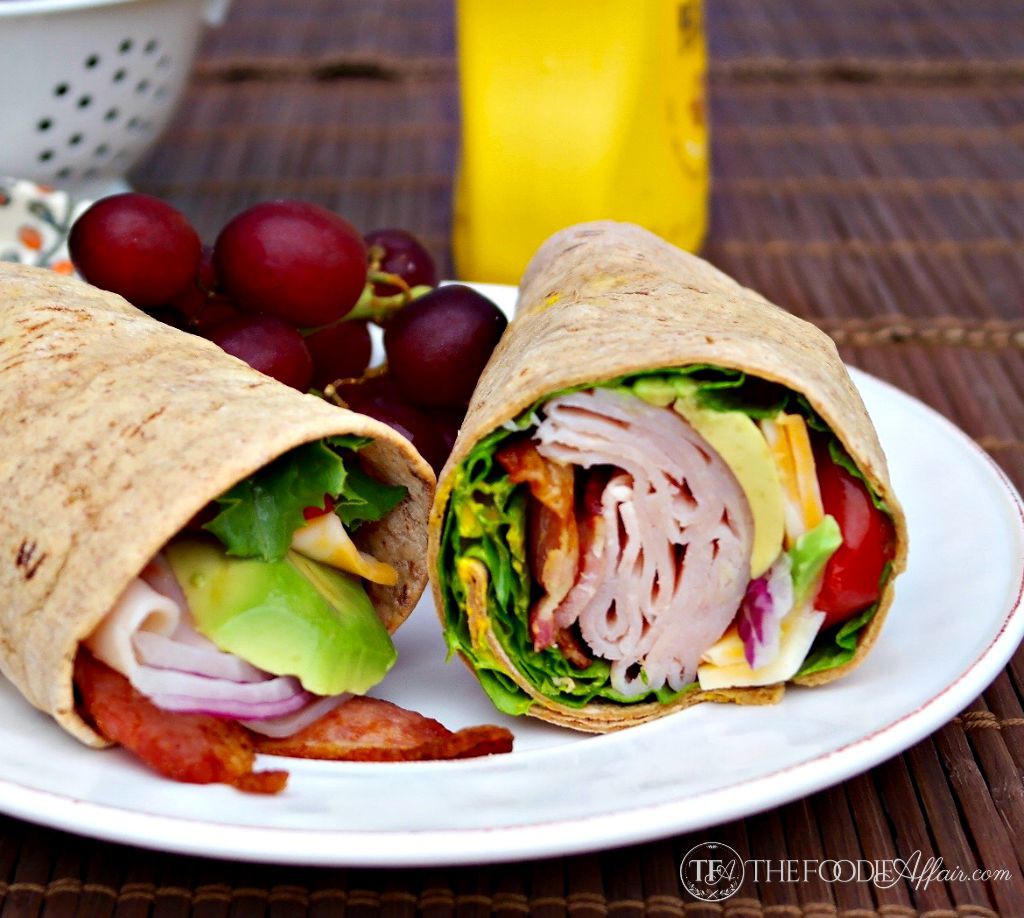 Yield: 1
Turkey Wrap with Honey Mustard Sauce
Prep Time 5 minutes

Cook Time 5 minutes

Total Time 10 minutes
Ingredients
Honey Mustard
1/4 cup dijon mustard
1/4 cup honey
1 1/2 tablespoons rice wine vinegar
Turkey Wrap
3-6 slices of Hormel NATURAL CHOICE deli meat (Smoked Deli Turkey)
2 slices Hormel NATURAL CHOICE original uncured bacon cooked
1 slice cheese of your choice
1 flatbread wrap or large tortilla
Honey mustard
lettuce, tomato slices, avocado slices, red onion slices
Instructions
In a small bowl whisk together dijon mustard, honey and vinegar and set aside.
Place the flatbread on a plate. Spread honey mustard on the flatbread. Place the lettuce and vegetables of your choice on top of the condiments. Add 3-6 slices of Hormel NATURAL CHOICE deli meat and two slices of bacon. Gently roll one side until all ingredients are enclosed in the wrap. Slice in half and enjoy!