Sweet Potato Veggie Burger, Meatless Monday
This past week I was concocting a plan to unveil Meatless Mondays in my house, but my family's inquisitive nature blindsided my plot. I don't know how the "hmm, what's going on here, where's the meat?" alarm went off, but it did…immediately, and I confessed my mission.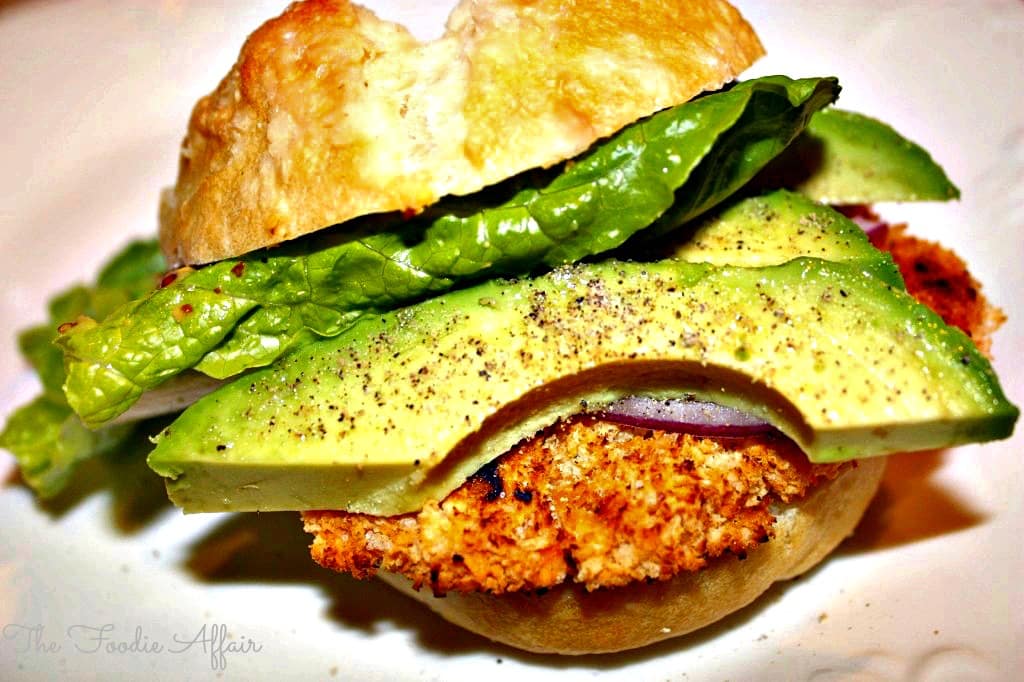 No one is opposed to meat free meals, but both of my guys are athletic; hubby is a runner and my son is an active high school athlete. They crave substance that protein in meat provides, and we just haven't mastered veggie dishes with the same satisfaction. My daughter on the other hand has been a vegetarian since her early teens. She's a college student off on her own, so unless she is home, vegetarian meals are mostly put on the back burner. I'm a love it all foodie eater. Love fresh veggies and legumes just as much as fish and meats. I do try to purchase organic and limit my starchy carb intake to early in the day for breakfast or lunch.
My goal is to ease one night a week of meatless, hearty vegetarian dishes that are so scrumptious you won't notice the "less" part of the meal. Sweet potato veggie burgers were my reel 'em in bait for our first Meatless Monday meal. Inspired by a picture of a veggie burger on Pinterest, I followed the link on the photo to hunt down the original recipe!
Get yourself some hearty buns and nuzzle these veggie burgers between them topped with red onions, avocados, lettuce, dijon mustard with a side of french fries! These so filling, you will hardly miss the beef 🙂
Sweet Potato Veggie Burger (4-6 patties)
1 can cannellini white beans, rinsed and drained
1 cup cooked and peeled sweet potatoes
1 egg white
1 tbl tahini
1 tsp agave
1/2-1 tsp Cajun seasoning
3 hard shakes of red pepper flakes
1/4 cup of wheat flour
1 cup of Panko
oil for sautéing patties
toppings of your choice; avocado, lettuce, dijon mustard, onion, pepper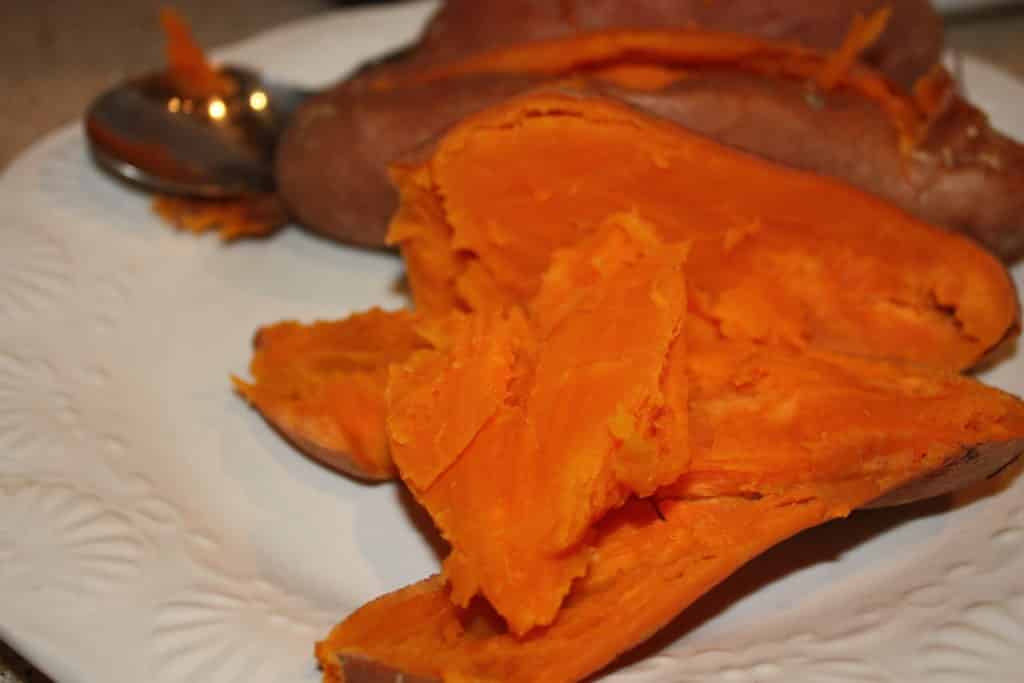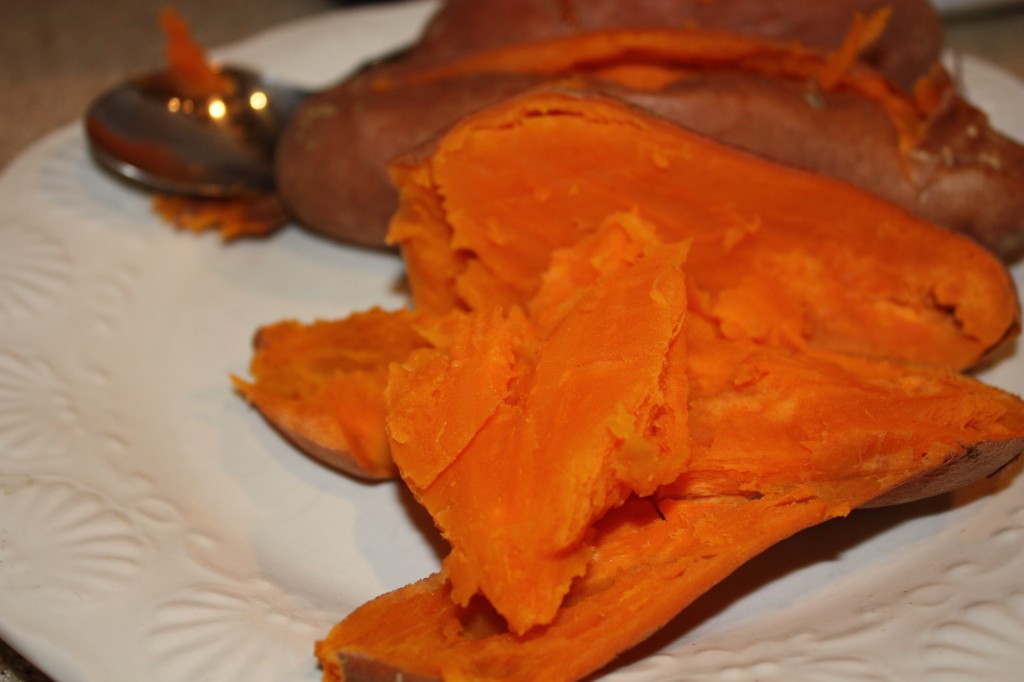 I microwaved the potatoes (2 medium sized) for 5-7 minutes.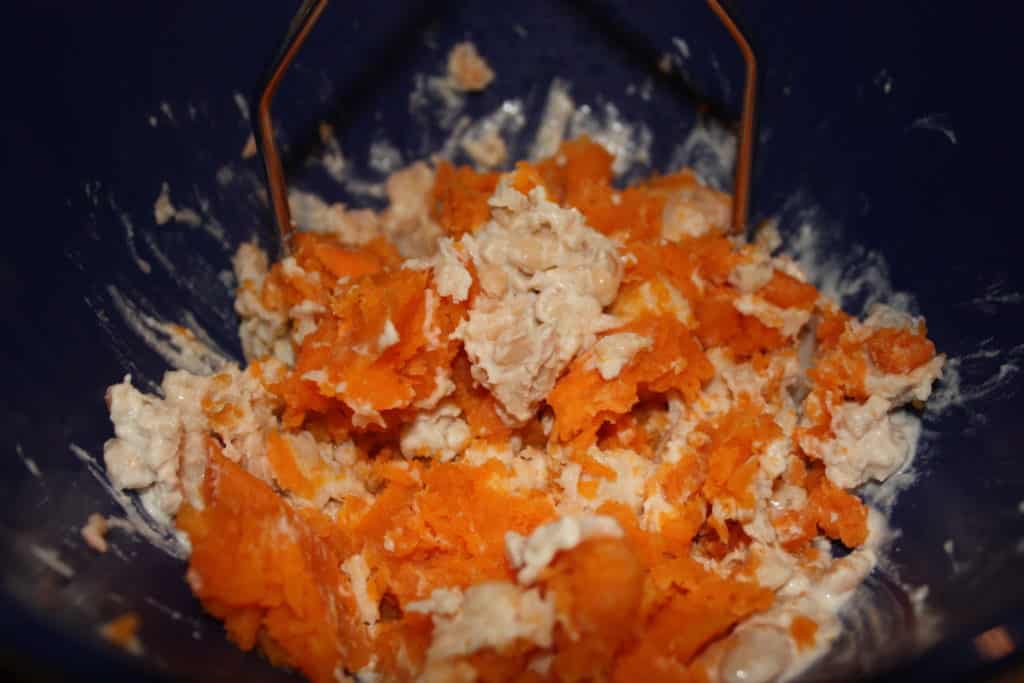 Mash the beans and potatoes together. Add next five ingredients an mix well.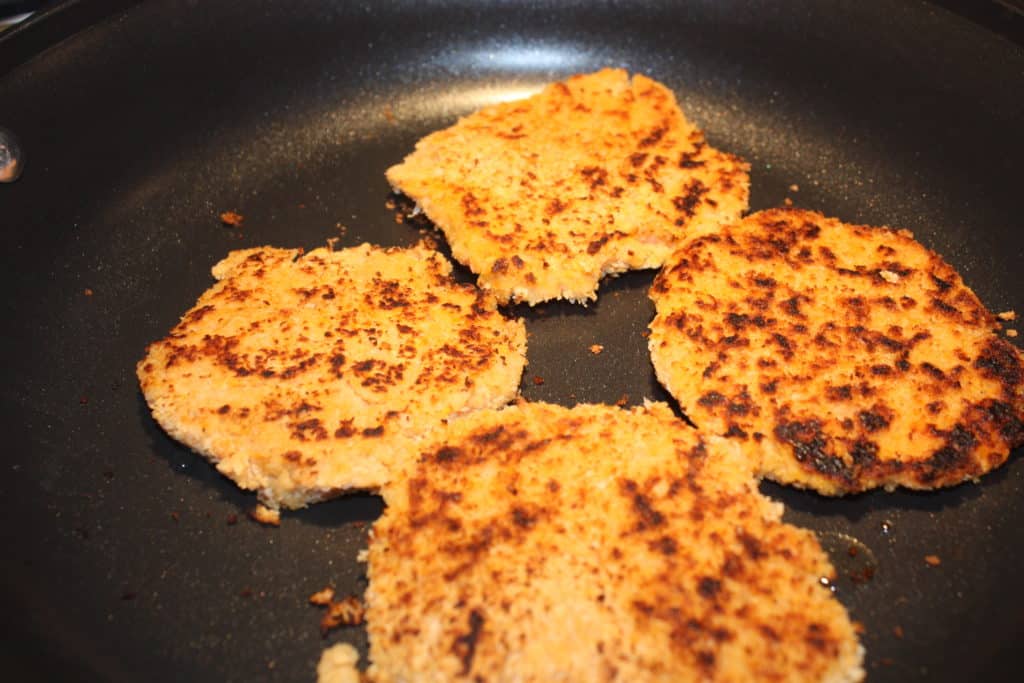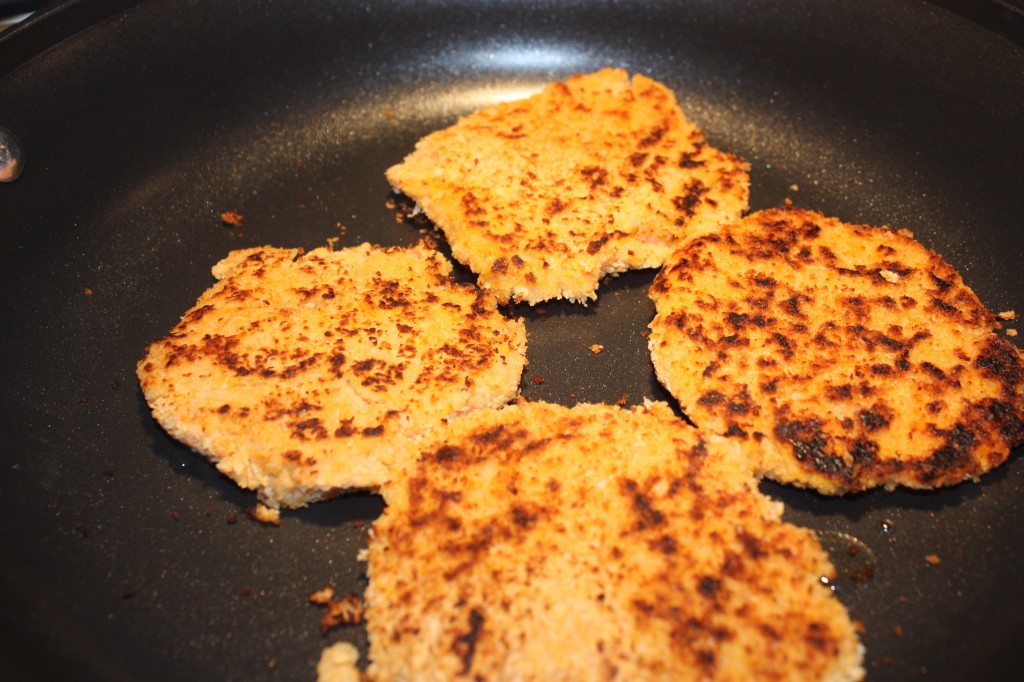 Form patties and coat in panko. Saute in oil.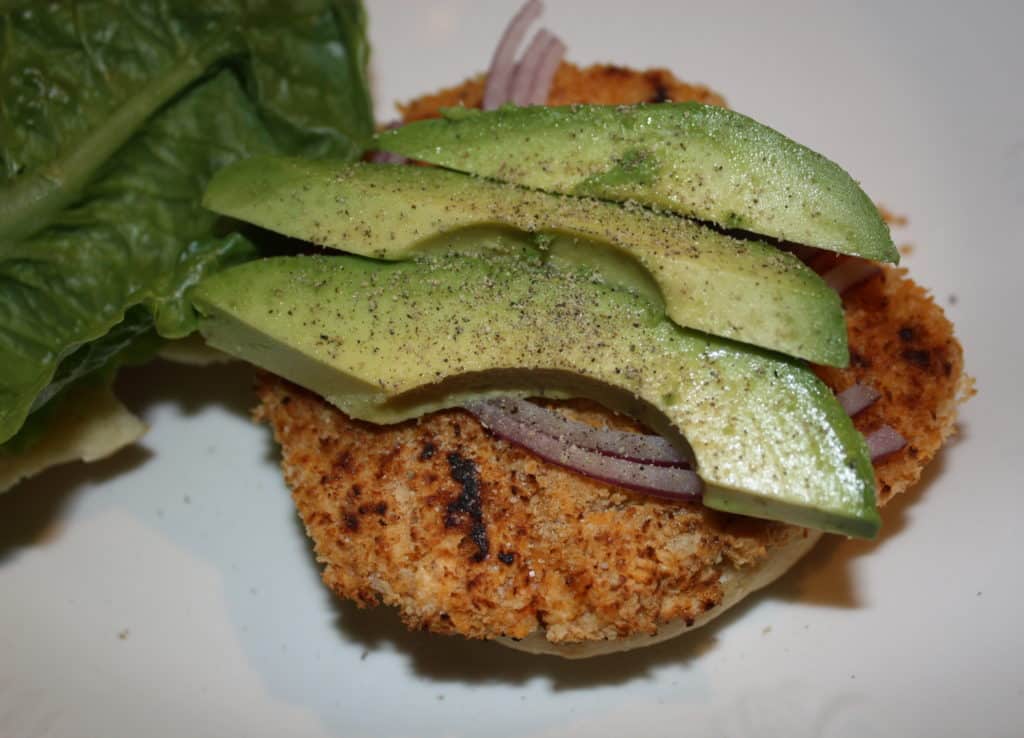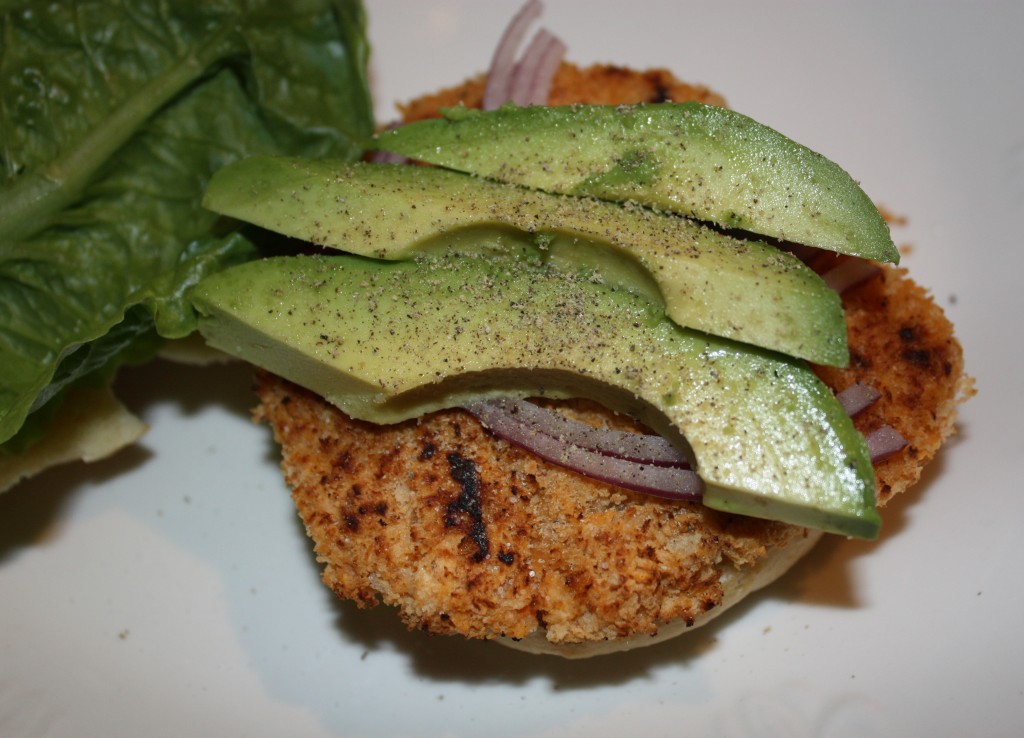 Assemble with your toppings.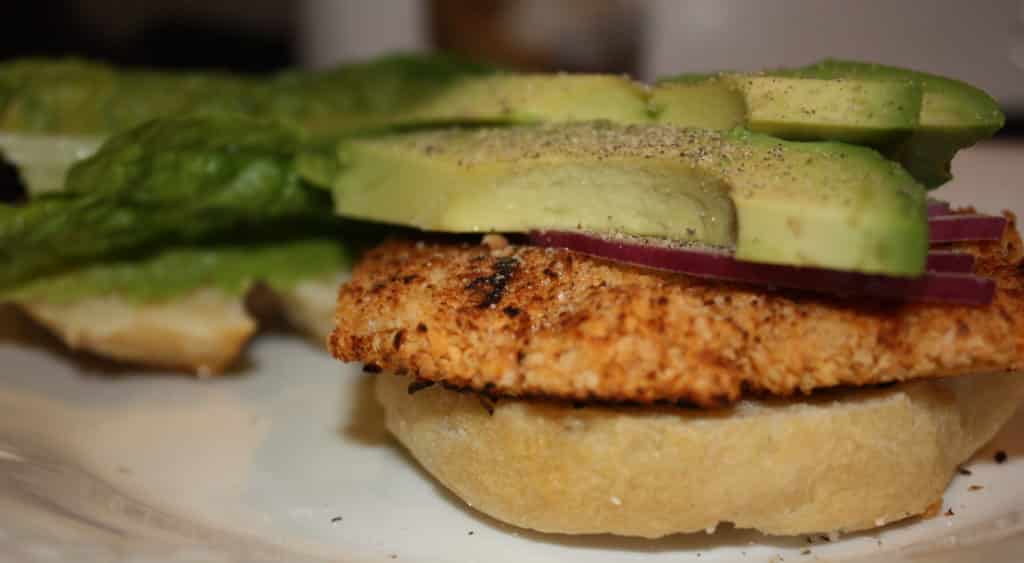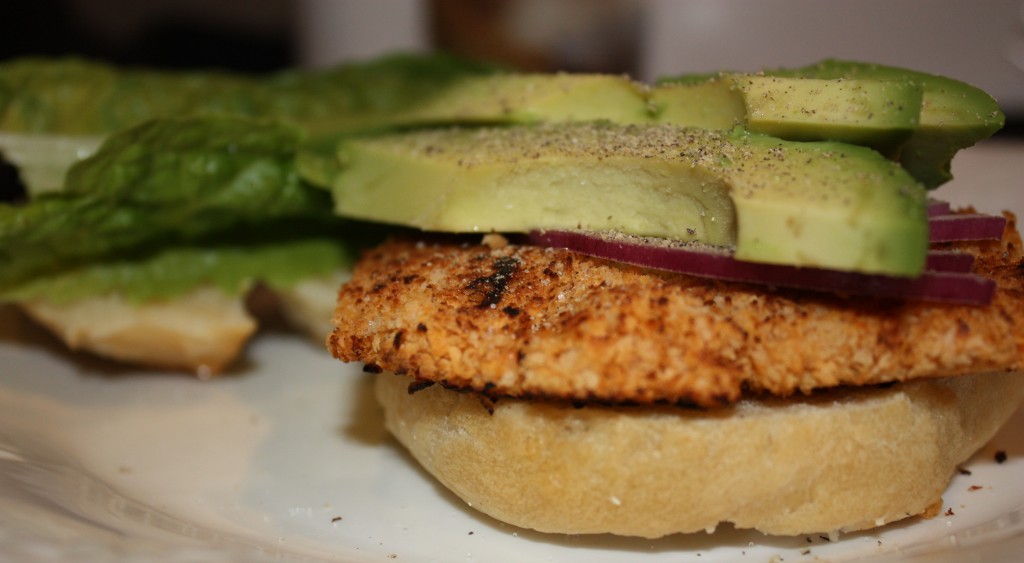 Plate up and eat up!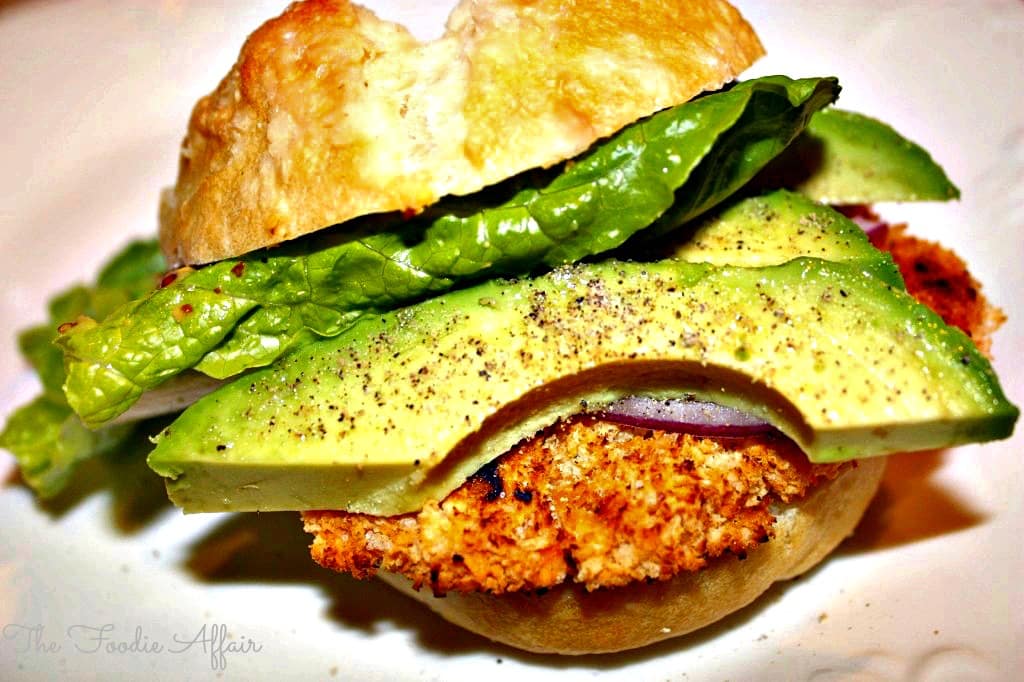 TIP and TWEAKS: The above is half of the original vegan recipe. The filling is super soft, which was mentioned in the directions, so I added an egg white to help bind the ingredients. I also kept the full amount of flour (1/4 cup) for this half recipe, and I still think it could use a little more filler (oats, perhaps) to help form into thicker patties.
TASTE TESTERS COMMENTS:
H: "oh, great flavor combination. This really works!"
S: "I'm not gonna lie…this is good!"
Me: "nom-nom, score!"