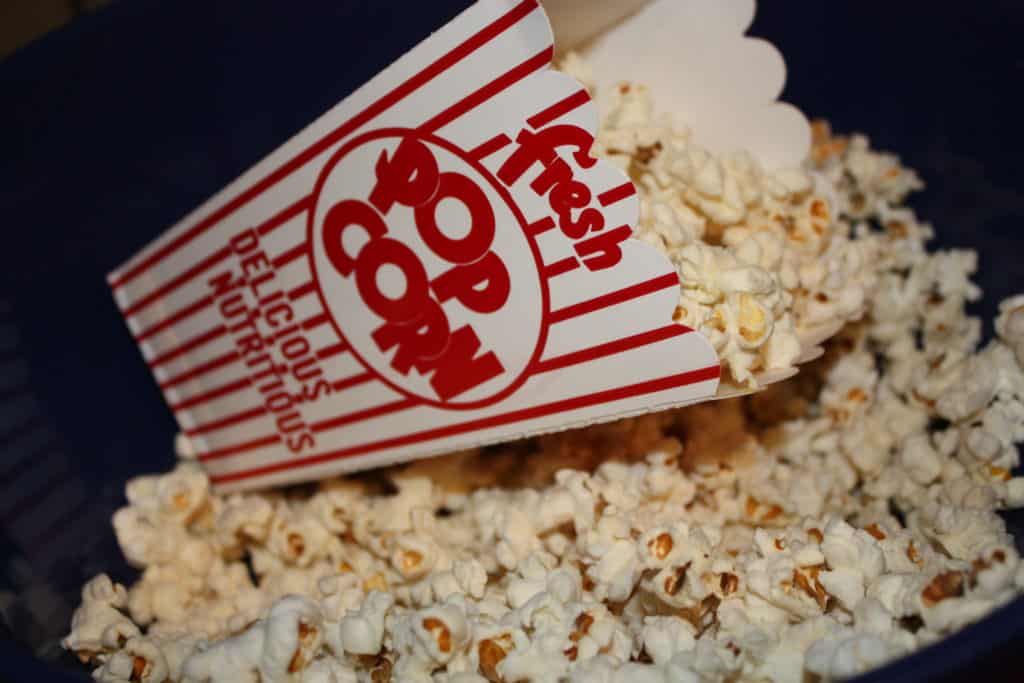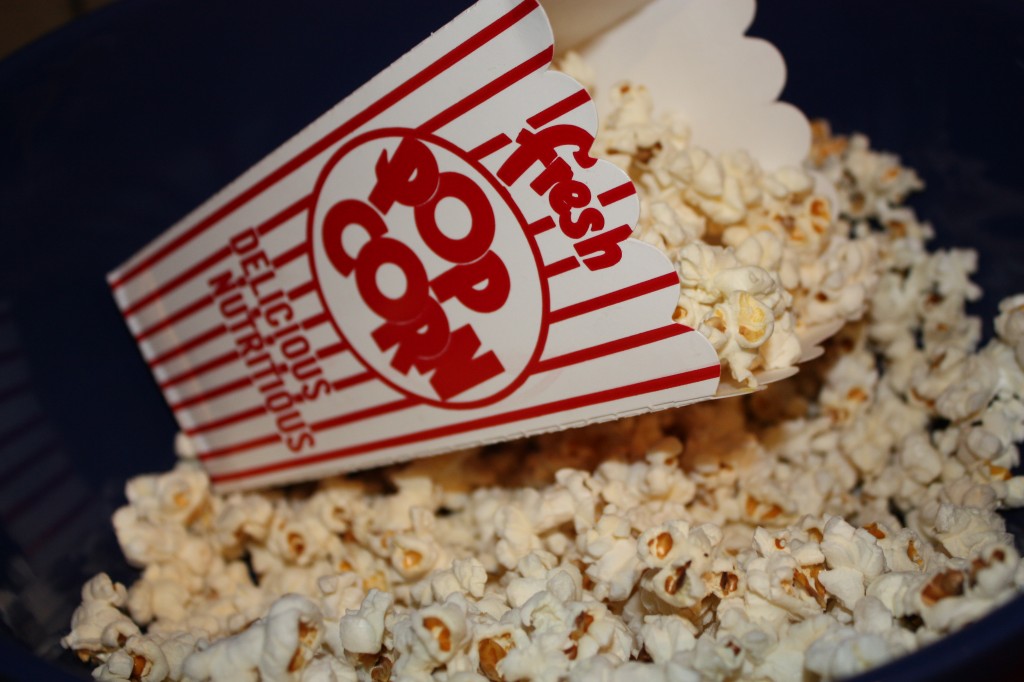 After watching the Oscars last weekend we realized our box office movie mojo is sorely lacking! We saw a few of the popular movies up for awards like The Descendants and Extremely Loud & Incredibly Close, so we did know of a couple of the nominations, but Hollywood's star for the evening (no not Angelina Jolie and her leg pose!), The Artist, winner of best picture, actor, and director might as well have been a foreign movie! I had no idea what it was about or even that it was a silent movie! I need to start paying attention to the movie billboards. This "uh, hello, where have you been" moment prompted us to make a mental list of which movies we want to see.
It's time for some movie nights settled on my own comfy couch in my pajamas or sweats with slipper socks bundled in a blanket! A PERFECT recipe for me to nod off 15 minutes into the movie! ok, sans the blanket and how about a candy buffet, popcorn, and some mini cupcakes? ohh, I'm perking up!!
Here are some ideas to create a sweet movie night for two, a family night or "chick-flick" night with the gals!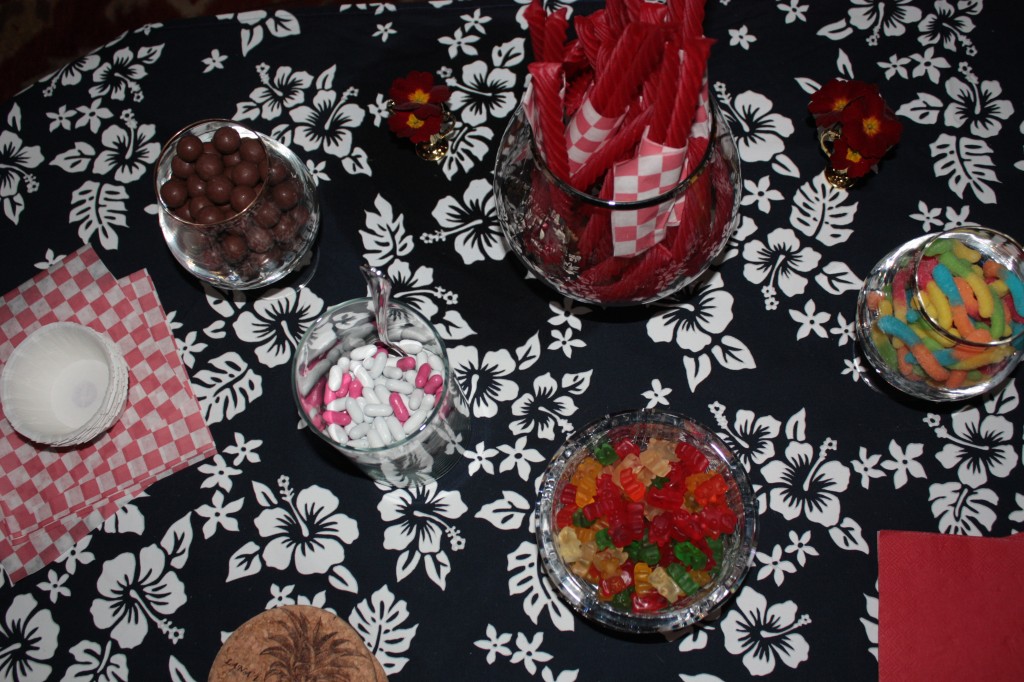 No need to stuff your bag with your favorite candy to avoid the overpriced theatre munchies. Create your own candy buffet! Pick your favorite sweets, put them in containers right in front of you for easy snacking.
Sweet and salty…good movie combination!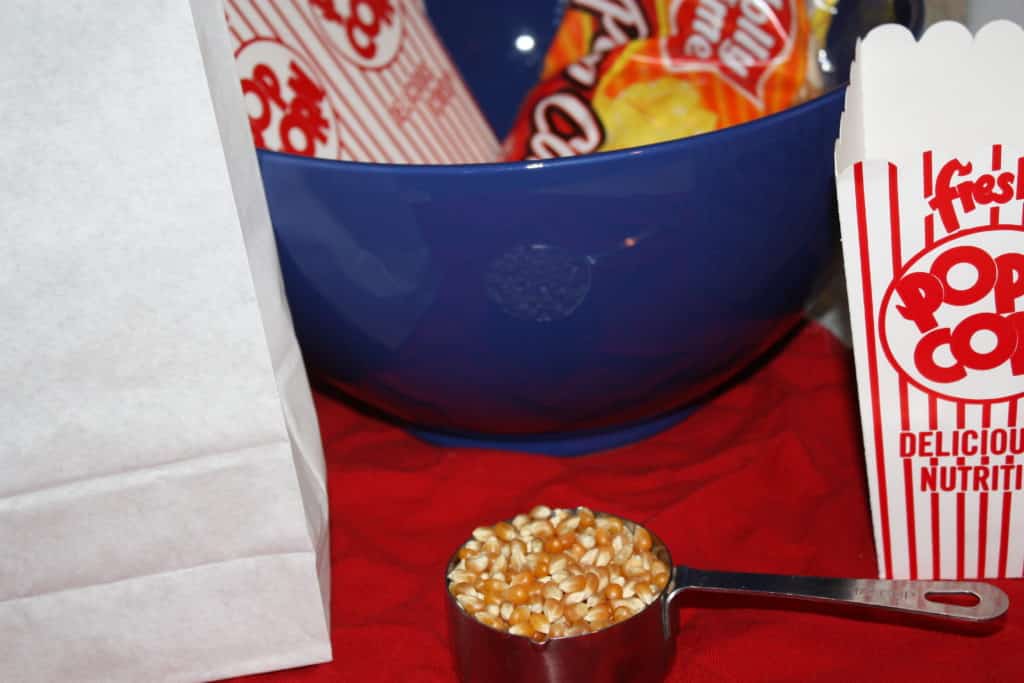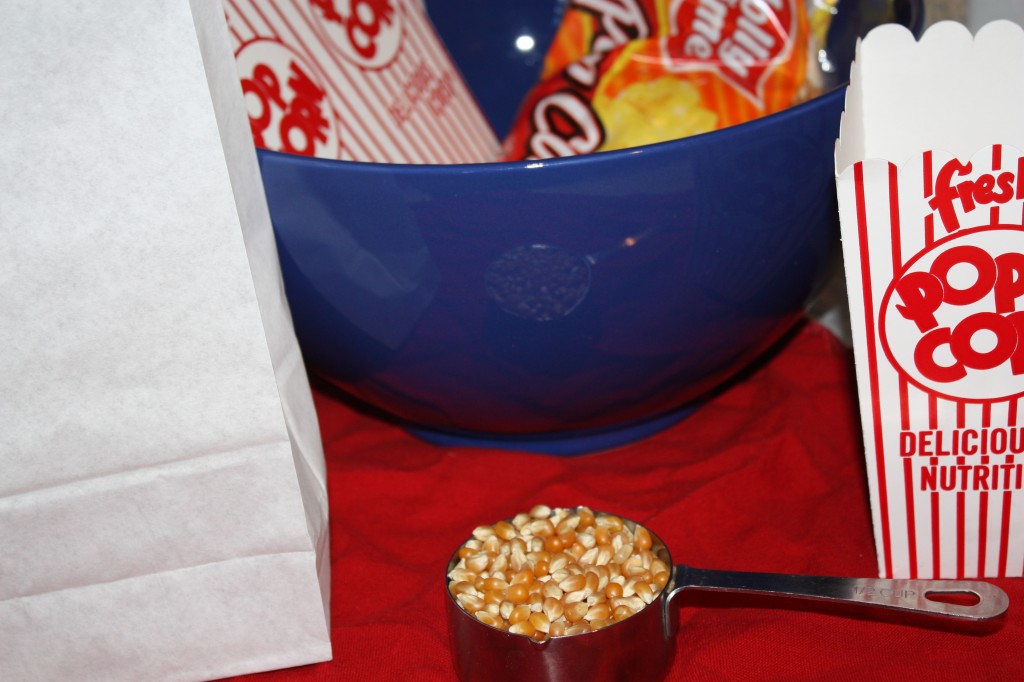 Pass the popcorn!
Microwaved Popcorn
1/4 – 1/2 cup popcorn
1 teaspoon of coconut oil, butter or canola oil (omit if you would like)
paper bag, lunch size
Seasonings of your choice (garlic powder, parmesan cheese, butter, salt)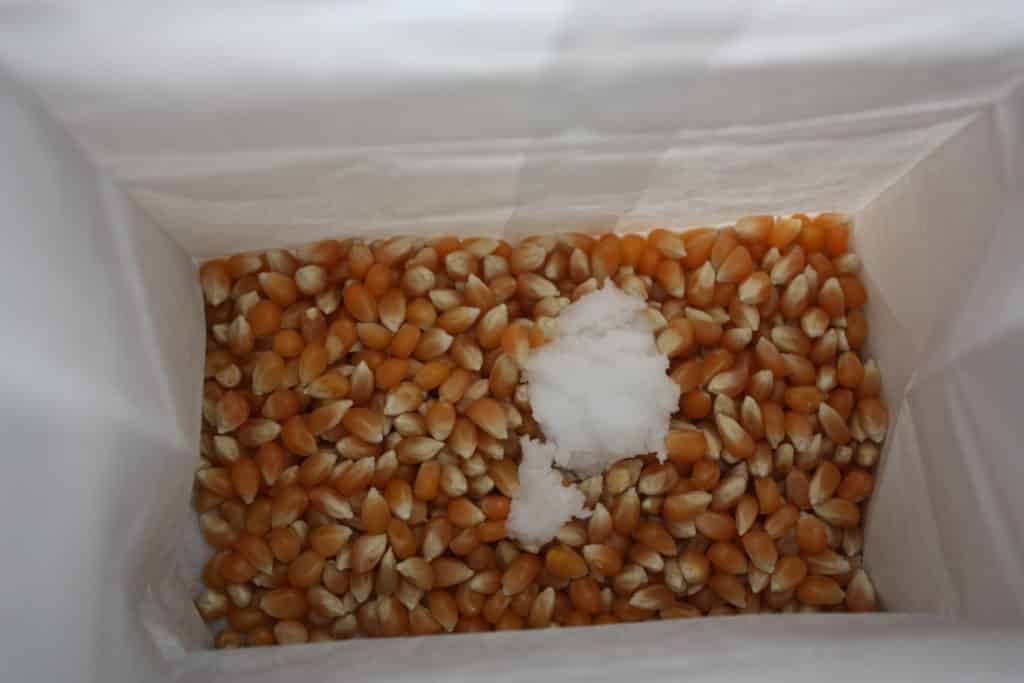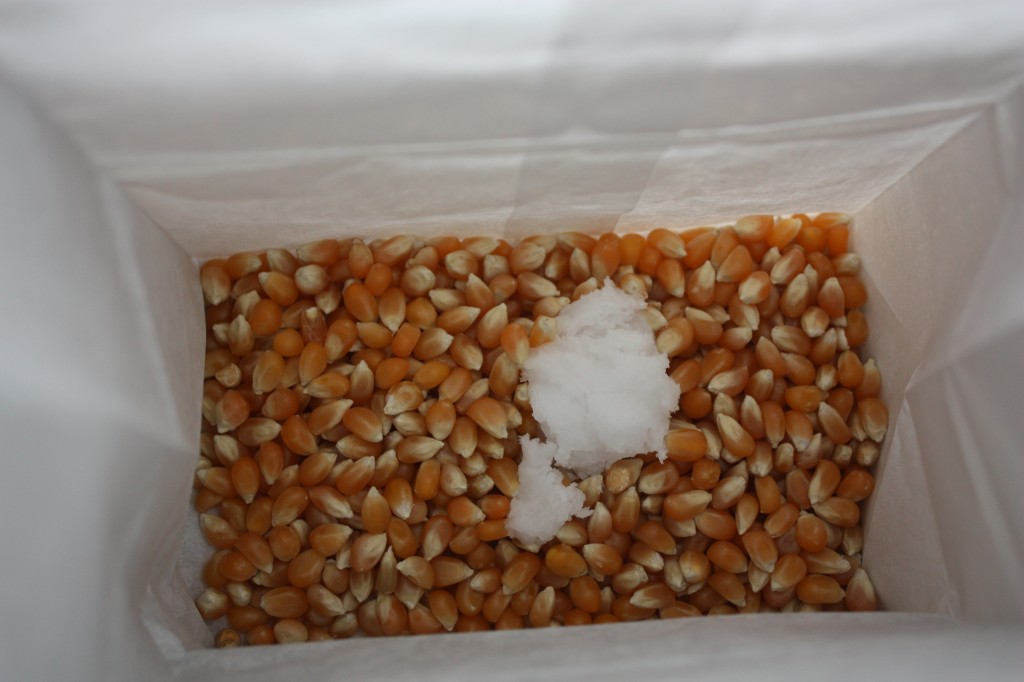 Put your popcorn in the bottom of the bag with oil of your choice (I used coconut oil). Fold bag 2-3 times and microwave on high for about 3 minutes. Times will vary depending on the wattage of your microwave. Listen for the popped kernels to to lessen before removing.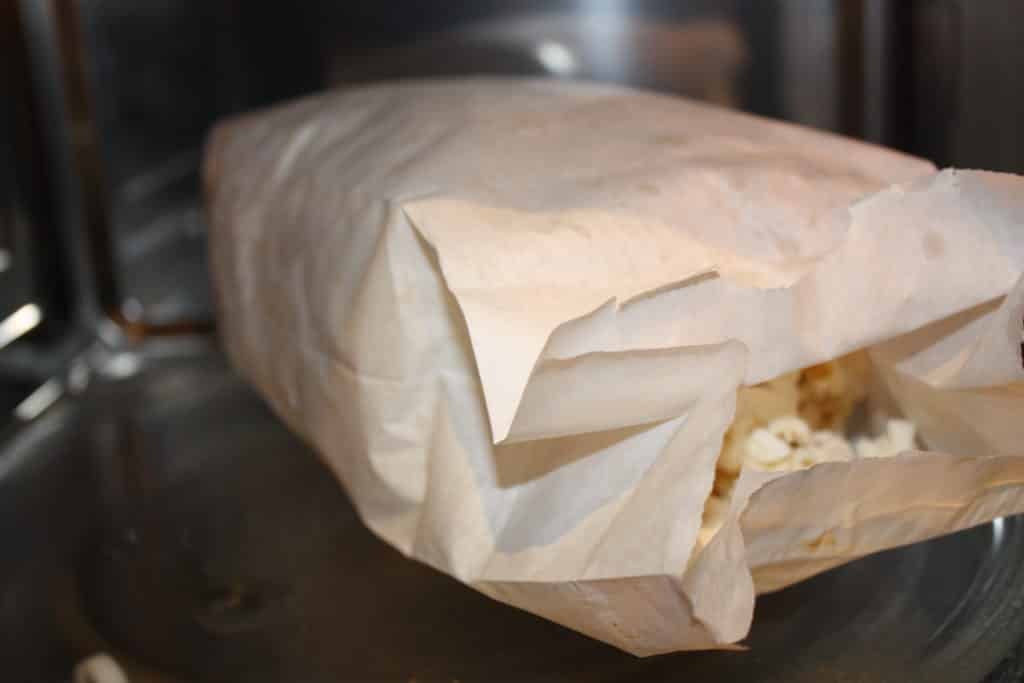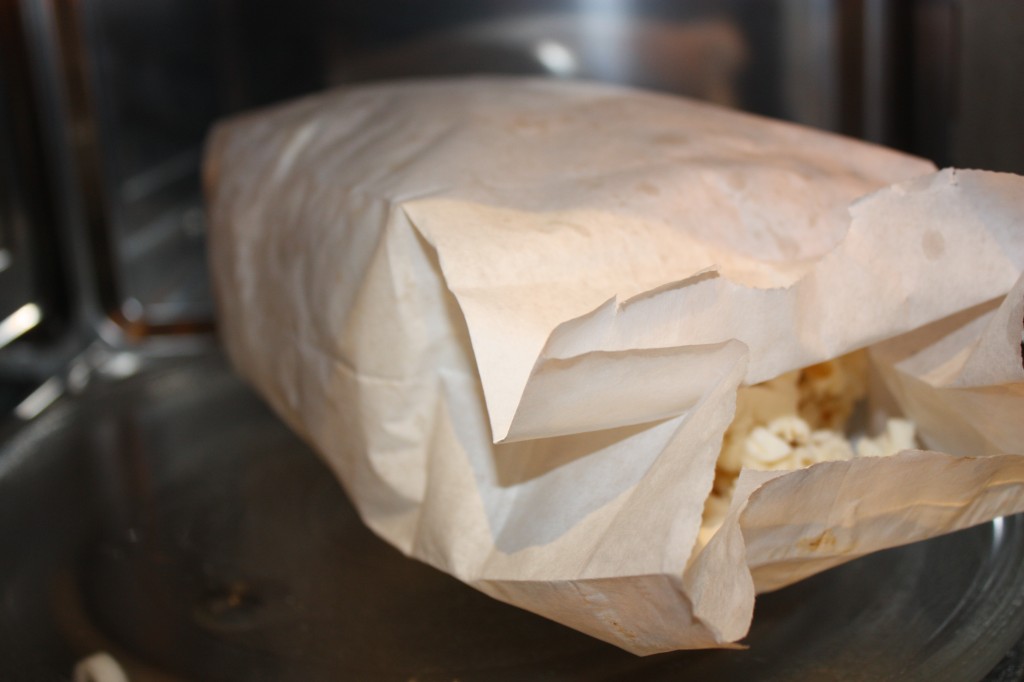 Let cool slightly before adding your favorite seasonings.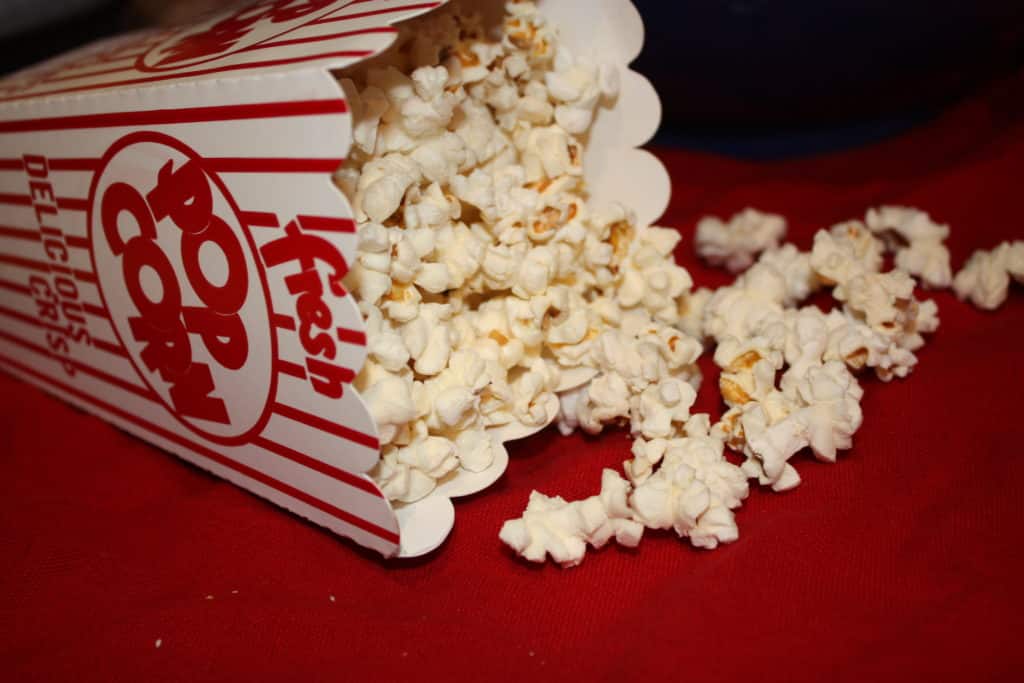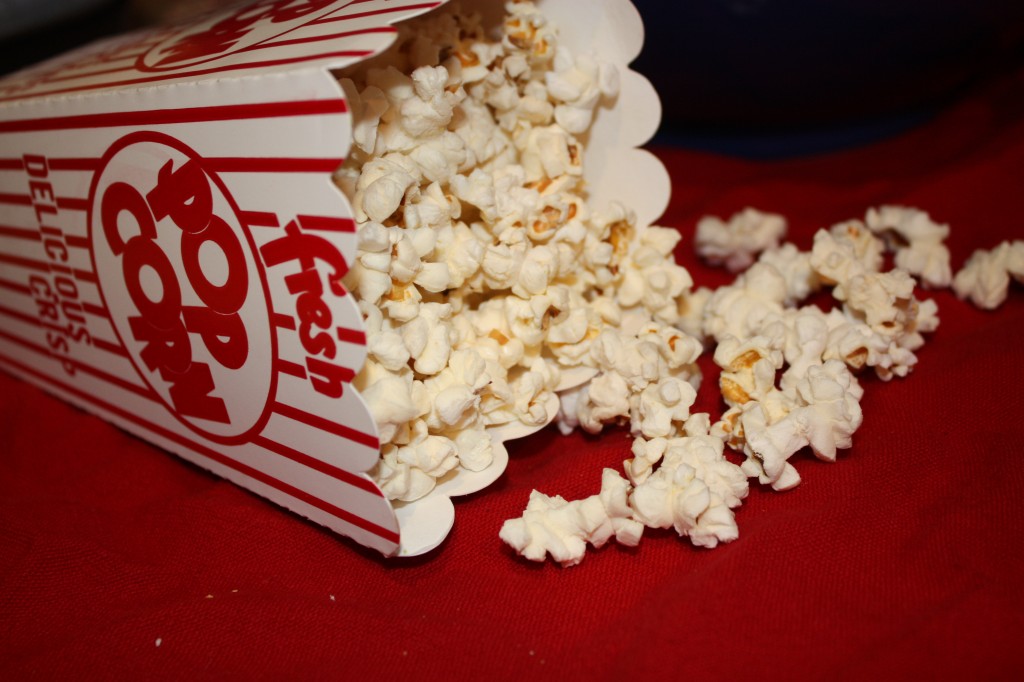 Keep with the popcorn theme and make these mini cupcakes!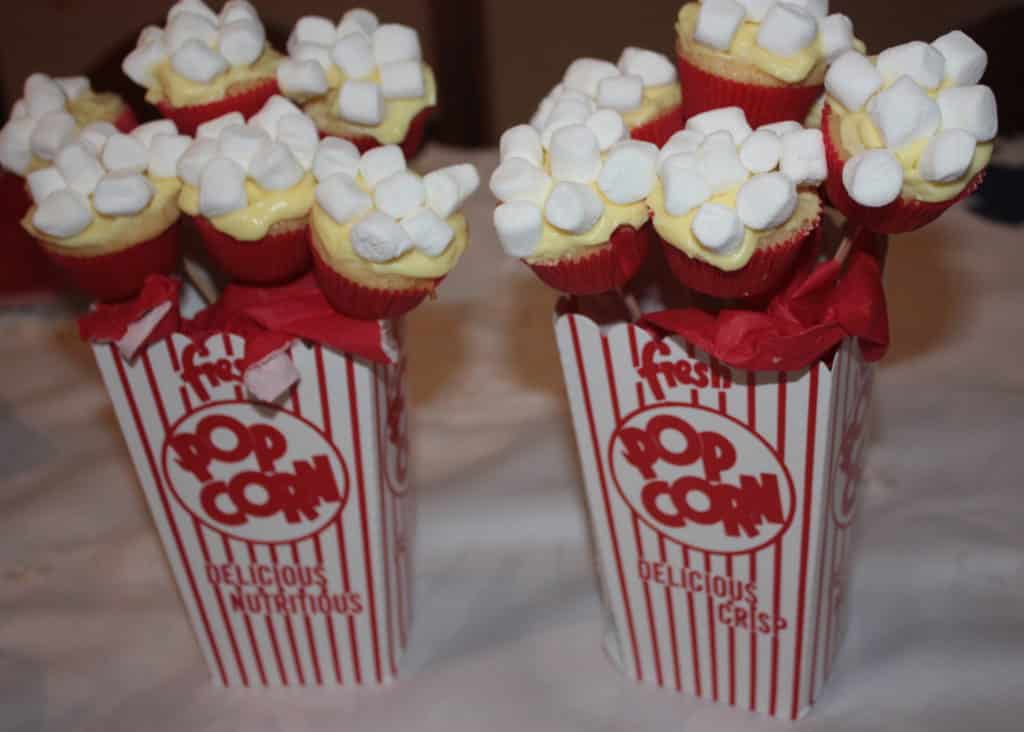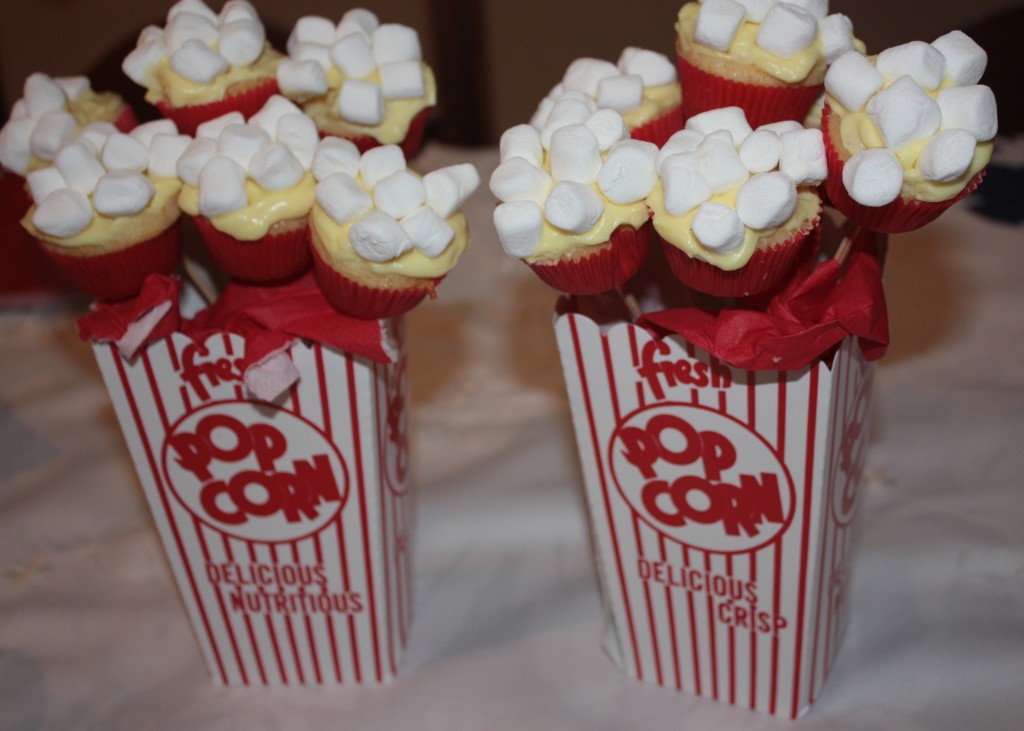 Popcorn Mini Cupcakes
white cake mix
1 package dream whip
1 package instant pudding
mini marshmallows
red mini cupcake liners
popcorn boxes
skewers
floral foam (newspaper will work too)
Make cupcakes following the directions on the mix. While cooling, make frosting.
Dream Whip Frosting
1 pkg dream whip
1 pkg instant lemon pudding
1 1/2 cups milk
Whip all ingredients. Frost cupcakes and top with mini marshmallows.
Assemble
Put floral foam at the bottom of the popcorn container (I bought mine at Target). Skewer mini cupcake and arrange so that they are popping out of the container.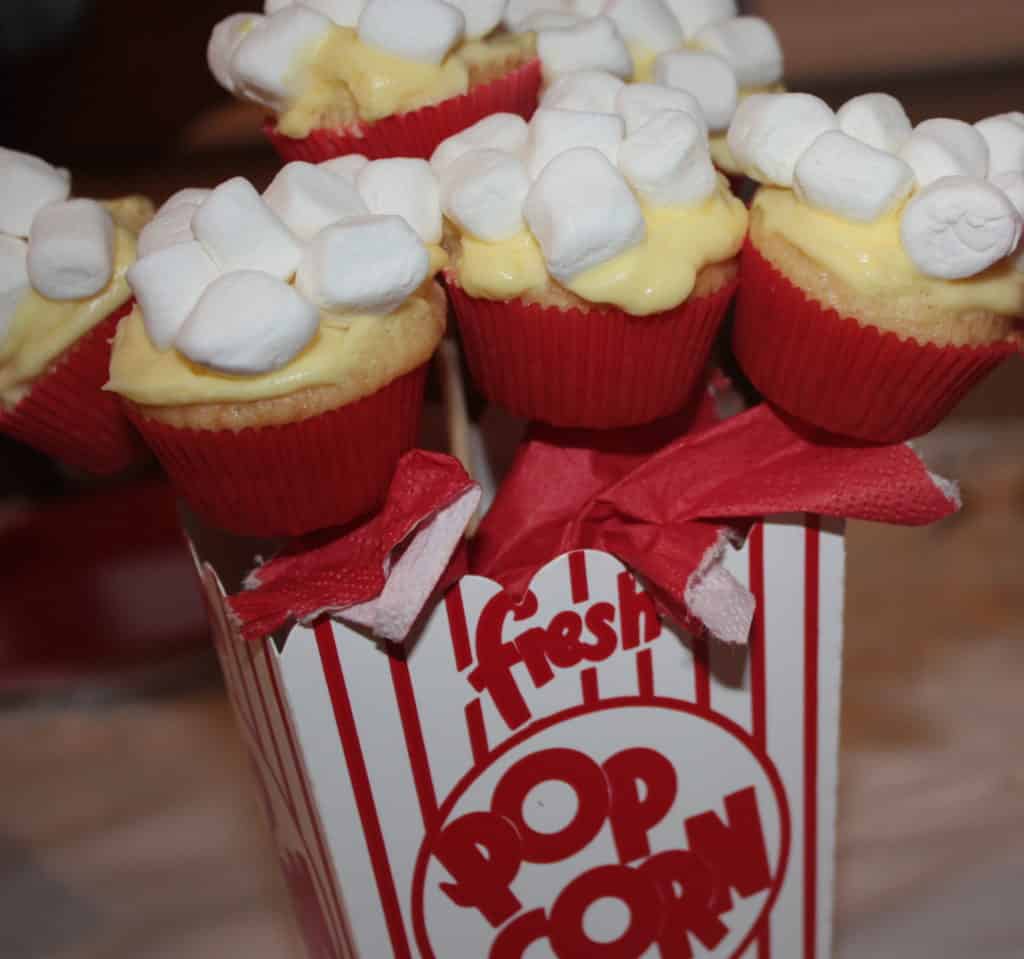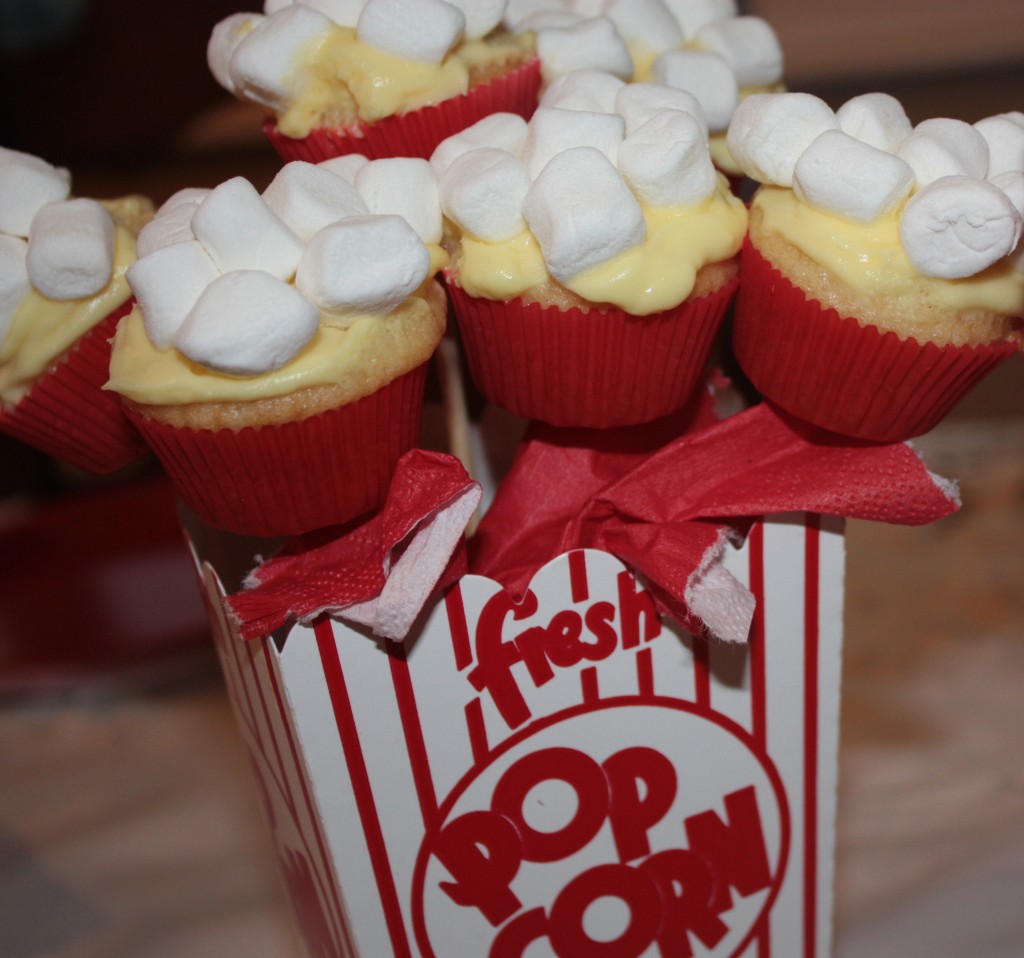 Gently put a red napkin or any type of filler around the skewers to hide the floral foam.
That's a wrap!!