Sweet and savory Homemade Teriyaki Sauce is a flavorful marinade for any protein, then add an extra splash to stir-fry packed with veggies for the finishing sauce!
Teriyaki Sauce
This fabulous versatile sauce is made with simple ingredients that you probably already have stocked and it can be ready to use in just 5 minutes!
When I want a quick meal that everyone loves teriyaki sauce is what I often use for flavor.
This sauce is delicious with just about anything it is paired with like chicken, salmon, steak, pork, and tofu!
Although this recipe calls for a minimal 1/4 cup of brown sugar, if you want a sugar-free alternative then give this low carb stir fry sauce recipe a try!
Teriyaki Marinade
Not only can teriyaki sauce be used as a sauce, but if you plan your menu ahead, this sauce can also be used as an overnight marinade.
Don't fret if you are more of a spur of the moment meal planner like I tend to be.
You'll appreciate that although you can keep a stash of this sauce ready to go anytime, it's a snap to whisk together at the last minute.
Ingredients for Homemade Teriyaki Sauce and Marinade
Gather the following ingredients to make homemade teriyaki sauce.
Low sodium soy sauce
Rice vinegar
Brown sugar
Sesame oil
Sriracha hot sauce
Garlic
Ginger
Cornstarch, optional (to use as thickener)
How To Thicken Homemade Teriyaki Sauce?
Thickening the teriyaki sauce is simple! All you need to do is whisk up a slurry of cornstarch of one tablespoon to one tablespoon of water (1:1).
Next, whisk it in the prepared sauce, then pour it over cooked protein and veggies like I did with this easy stir-fry.
Heat all the ingredients up and watch the sauce thicken beautifully!
With this Homemade Teriyaki Sauce recipe you'll never have to buy another prepared bottle of sauce again!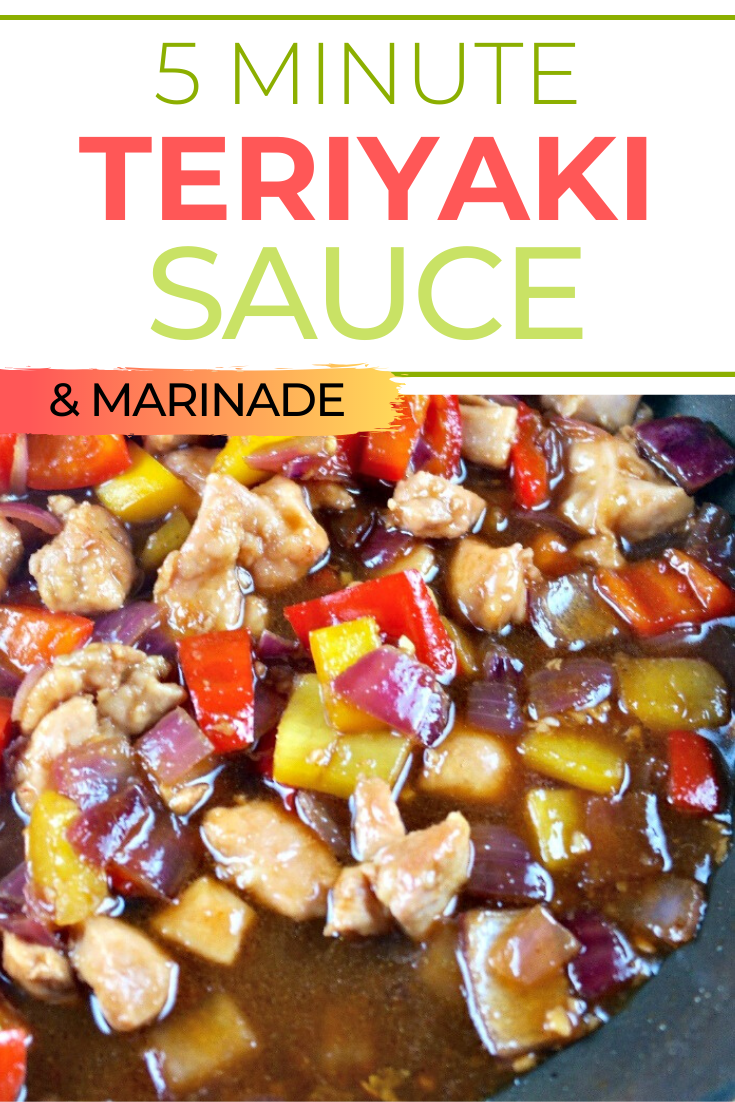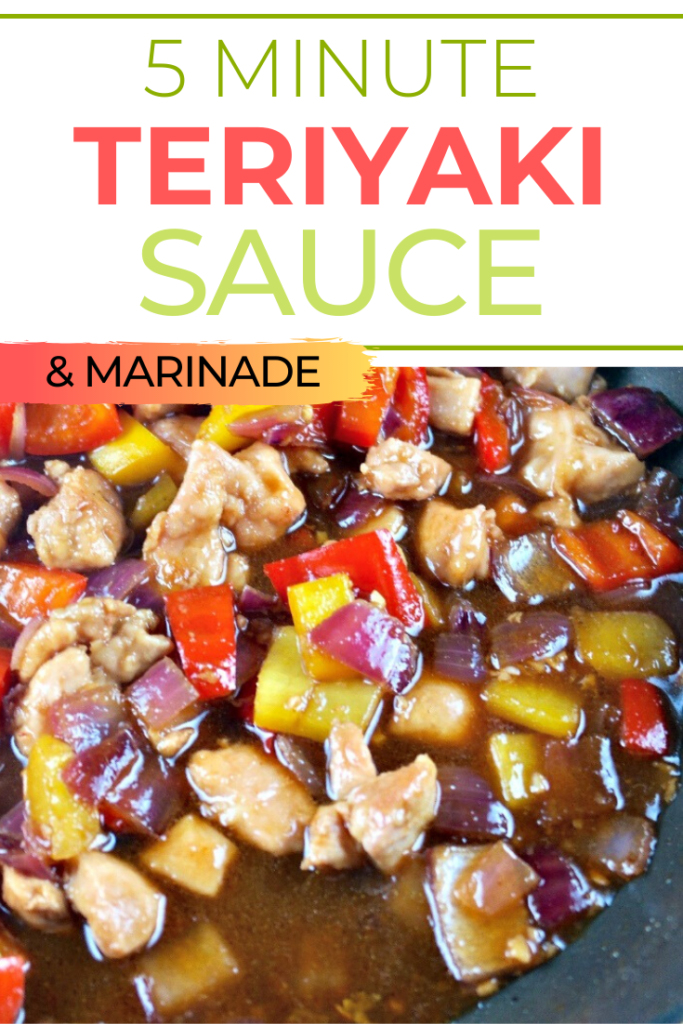 How Long Will Teriyaki Sauce Last?
Fresh made teriyaki sauce will be fine in an airtight container placed in the refrigerator for months. That is if it lasts that long!
The only ingredients that may be perishable is the garlic and ginger and I have never had those ingredients turn bad.
Recipes Using Teriyaki Sauce
For a sugar free stir fry sauce try this recipe!