Chocolate Covered Cheesecake Bites
These cheesecake bites are mini squares of creamy cheesecake dipped in melted chocolate.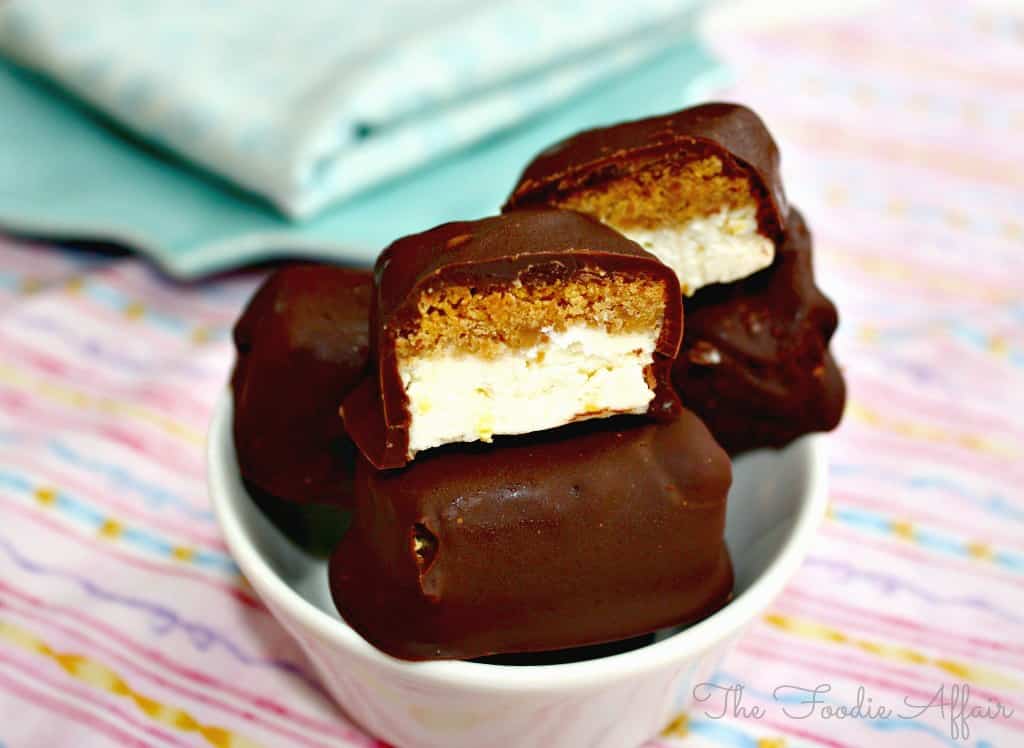 These sweet little cheesecake bites were inspired by the Lemon Cheesecake Squares I made.
As I was putting the berries on top of each slice and topping with a sprinkle of powder sugar, I was dreaming up another creation for the cheesecake. As you can see, it involves chocolate! I love serving bite-size or individualized portions of foods.
I'm a taster. I'll take a bite of something (the sweet stuff) and be totally satisfied with a sample. I savor each bite, especially if it involves chocolate. Yeah, I realize that several cute bites can measure up to a whole serving! Heehee, definitely gotta pay attention to the amount of bite(s).
I'm the person that takes five minutes to eat a mini Reece's Peanut Butter Cup. There is a detailed method. Nibble all the thick chocolate around the candy, peel off the top layer of chocolate, then the bottom until you get to the filling.
Can you imagine my savoring method with these cheesecake bites? 🙂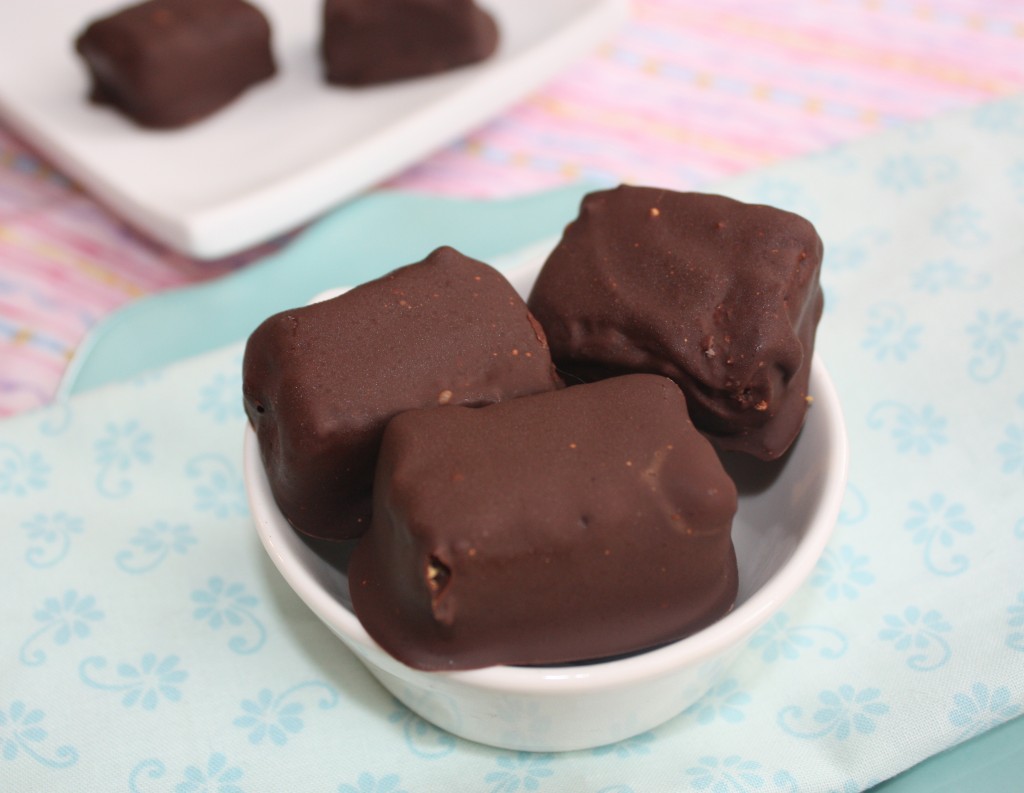 Printable Cheesecake Recipe is here.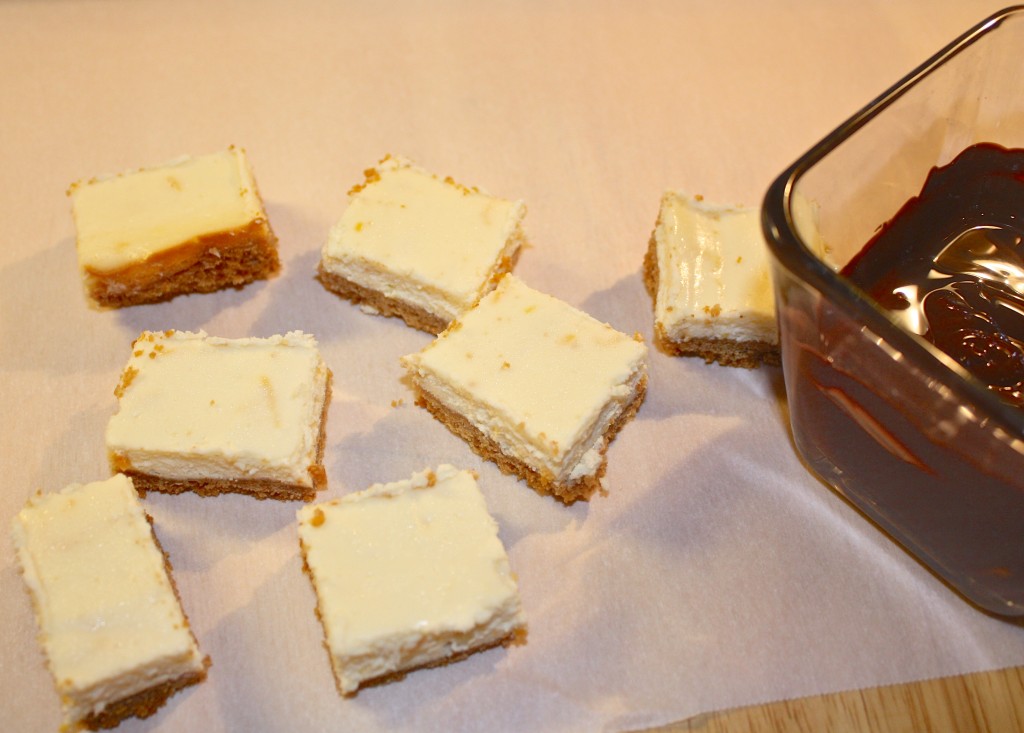 For the dipping chocolate, I used Ghiradeli chocolate chips, and microwaved the chocolate using the melting setting.
Spear each bite with a fork or bamboo skewer and dip in chocolate covering all sides of the cheesecake. Place on parchment paper and let harden.
I know lots of attention goes to the ooey-gooey desserts. You know, the desserts with lots of melted chocolate and caramel dripping down the side of a cake, then topped with nuts and whipped cream.
The presentation of those creations are AMAZING, and  I like making those goodies, but when it comes down to sampling and tasting, I prefer simpler desserts, which is exactly what these Chocolate Covered Cheesecake Bites are.