Nutritious bean salad with kidney, garbanzo and cannellini beans are tossed in a light dressing for a delicious side dish or lunch when served with a bed of lettuce.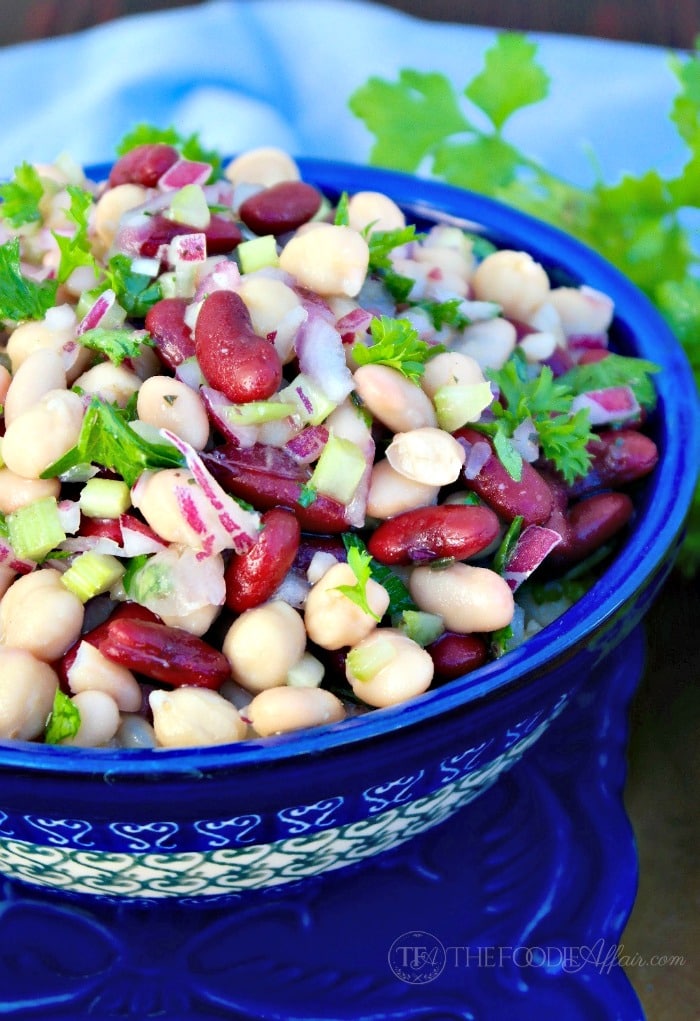 This bean salad was probably one of my favorite side dishes that I made to serve with our Christmas dinner and it's very easy to put together! If beans are staples in your pantry you probably have all the ingredients to make this, but don't rush to eat it right away because for the tastiest flavors to develop you'll want to let this sit overnight to give the dressing time to marinade and work its magic.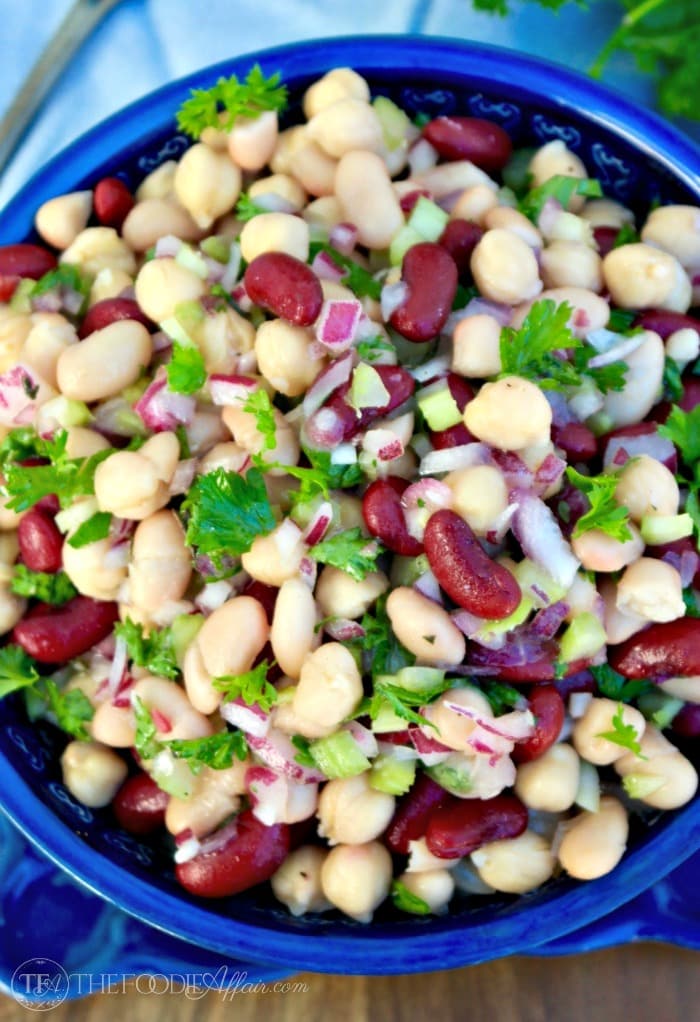 This salad is definitely not a traditional dish to prepare during the holidays. It's usually saved for the summer months for picnics and potlucks, but with a vegetarian at our dinner table I wanted to make sure that Ashley had an option to get a little protein in her meal too. The prime rib that Alan made for the rest of us was protein dense and with a scoop of the beans on the side we were full for hours!  
I'm not a fan of canned green beans so I didn't use them in this dish, but you can substitute one of the cans of white beans for green if you prefer.
This bean salad is nice and nutritious and just the right dish to help you get back on track after enjoying one too many cookies over the holidays! One cup gives you about 12 grams of fiber and protein each, plus it's low in calories (under 250). I served leftovers over a bed of lettuce for a delicious light lunch!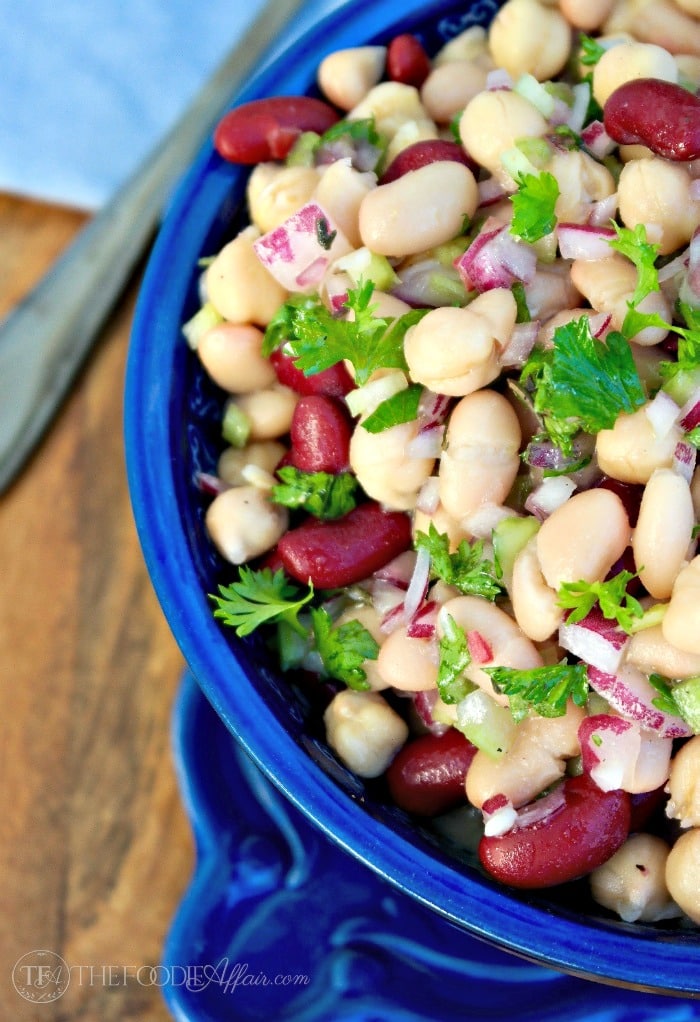 Prep Time 10 minutes

Cook Time 8 hours

Total Time 8 hours 10 minutes
Ingredients
1 15 ounce can kidney beans, rinsed and drained
1 15 ounce garbanzo beans, rinsed and drained
1 15 ounce cannellini beans, rinsed and drained
1/4-12 cup red onion, diced
1/2 cup parsley, chopped
2 celery stalks, chopped
1/3 cup apple cider vinegar
1/4 cup olive oil
1/2 teaspoon salt
1/4 teaspoon black pepper
1 1/2 tablespoon granulated sugar
Instructions
In a small bowl whisk together the vinegar, oil, sugar, salt and pepper. set aside.
In a large bowl fold together the kidney, garbanzo and cannellini beans with the onion, parsley and celery.
Pour dressing over the beans and coat all the ingredients. Cover and refrigerate for at least 2 hours (overnight preferably).


Recipe credit: Simply Recipes