This Pull Apart Pizza Bread is made with whole wheat dough that is stuffed with Italian cheeses and pepperoni! Bake and then dip chunks of this beautiful mess in homemade pizza sauce!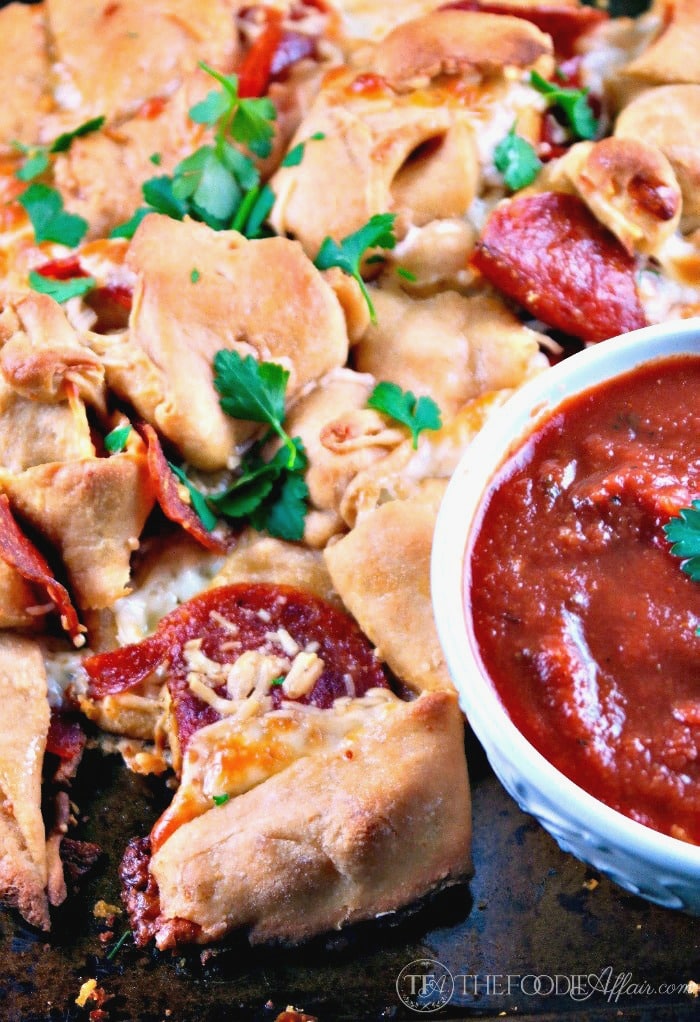 Besides the fantastic savings you get by making your own pizza there is one other difference between my homemade pizza and take out. The size and shape of my pizza is NEVER perfectly round like you get with delivery. My dough is rolled in round-ish or oval-ish shapes and bakes up completely delicious, but definitely not picture perfect.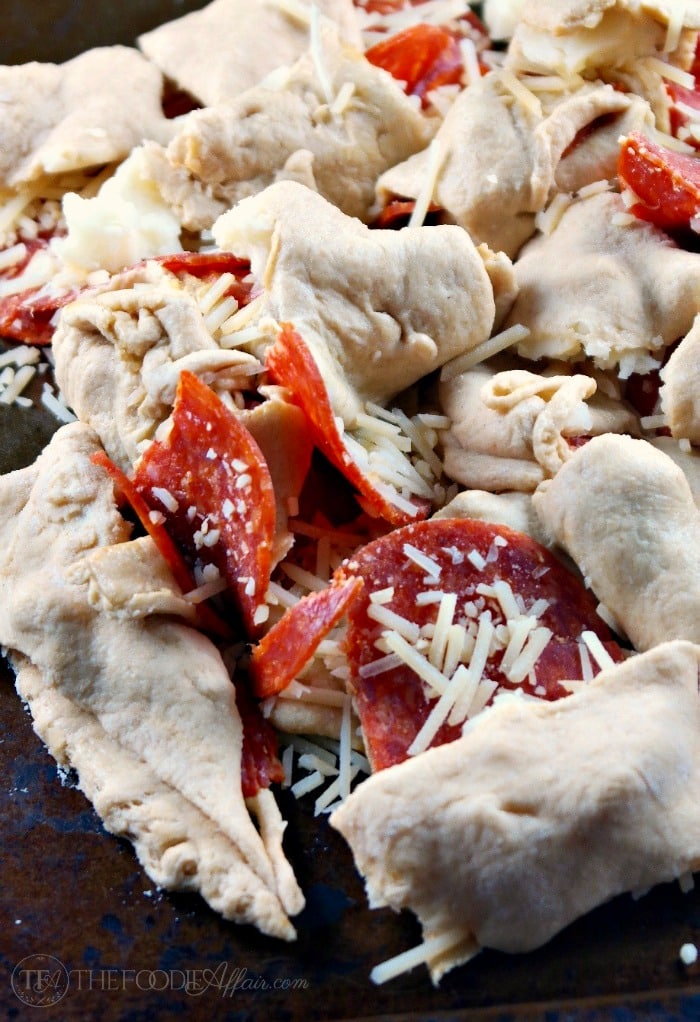 But who needs perfection when you can turn an oval shaped pizza into a pile of gooey pizza bites like a nacho dish?! In fact, the messier the better when you make this Pull Apart Pizza!
This pizza bread was inhaled in what seemed like mere minutes! I was glad that I snuck a piece before I put the platter in front of Alan and one of his beer brewing buddies. They were measuring hops and watching football so of course they needed something to munch on!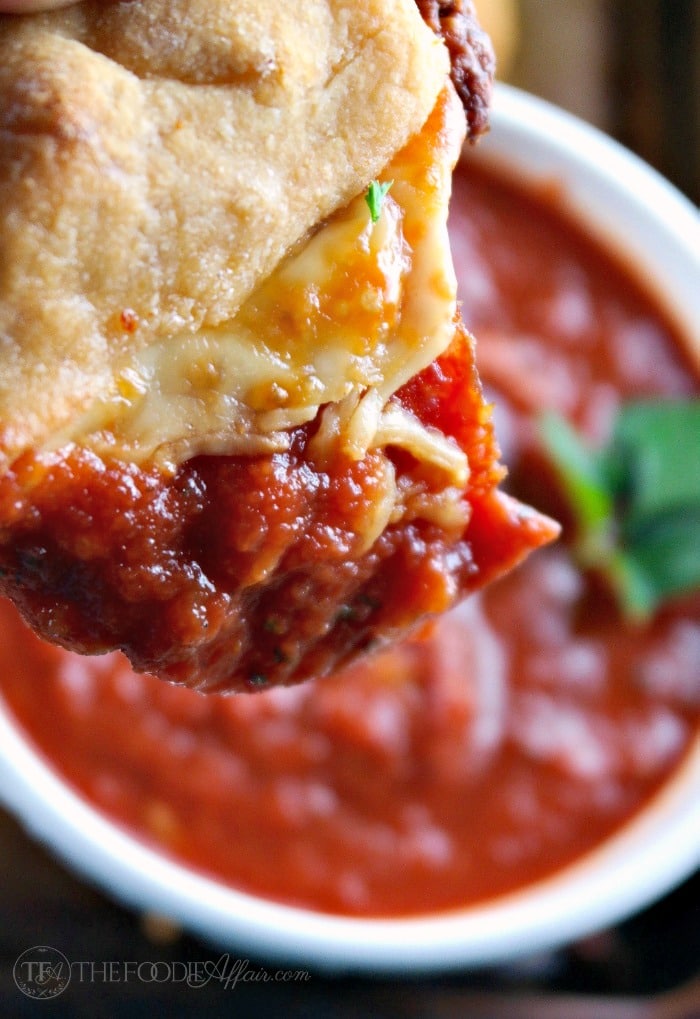 I used my no-rise Whole Wheat Pizza Dough recipe and divided the dough into two separate balls. I think this is best right out of the oven because the chunks of mozzarella cheese melts to perfection, so bake the other half shortly after serving the first batch!
Get creative and add some of your favorite pizza toppings! Serve this as a complete meal or add it to a variety of appetizers for your football fanatics!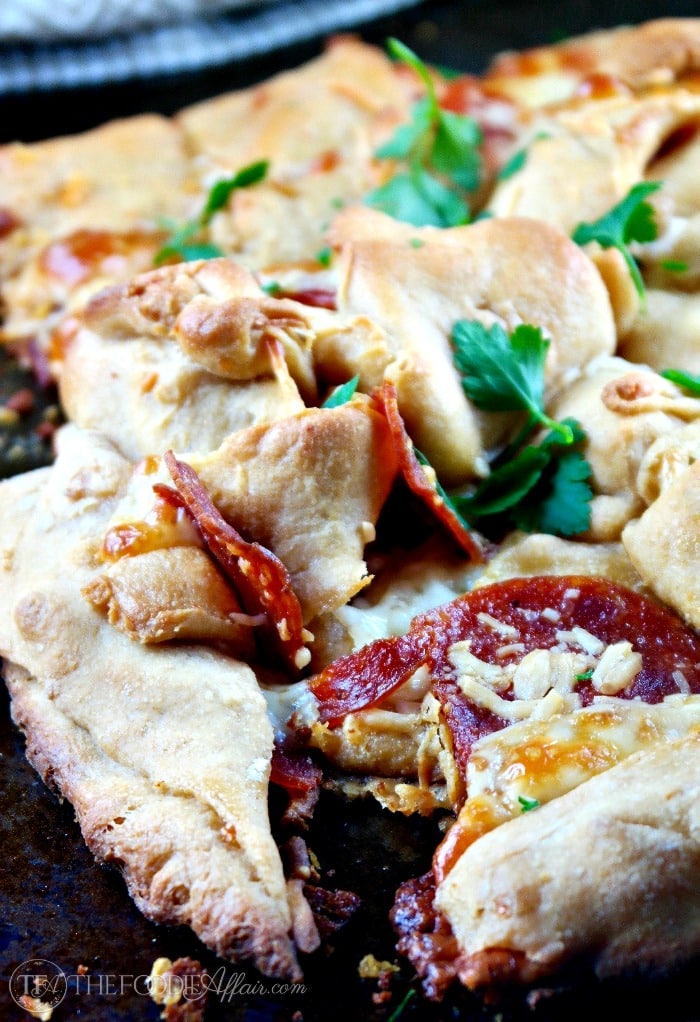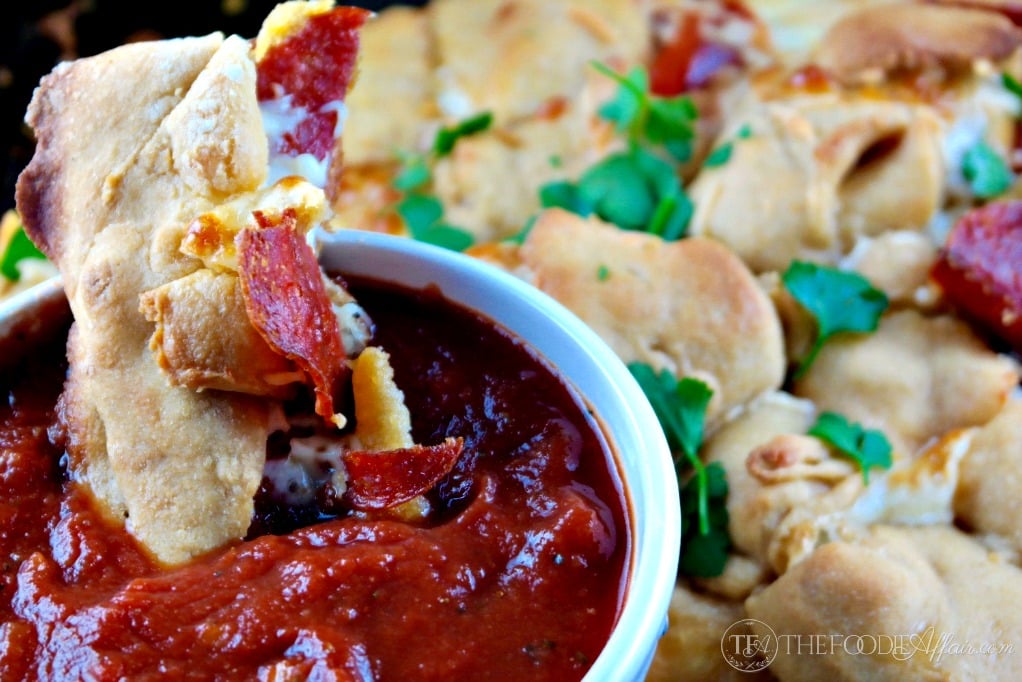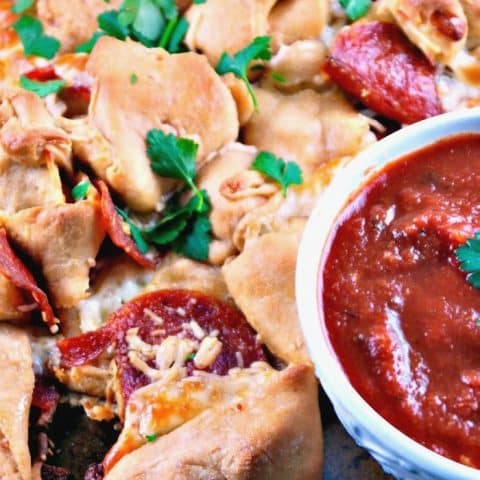 Pull Apart Pizza Bread
Ingredients
For Each dough round you'll need:
15 slices of pepperoni
1/4 pound mozzarella cheese (diced in chunks)
1/2 cup Italian cheese, shredded
Instructions
Preheat oven to 425 degrees.
Place a large sheet of parchment paper on a flat surface. Lightly sprinkle with flour and roll or shape the dough with your fingers into a round or oval shape.
On one side of the dough load it with the pepperoni and cheeses. Fold the unfilled side of the dough over the pepperoni forming a half moon shape. With a pizza cutter or sharp knife cut strips through the dough vertically and then horizontally until you have chunks of pizza dough.
Push the pieces together and pick up parchment paper with the pizza bread and place it on a baking sheet. Bake for 20 minutes or until lightly browned and cheese is melted. Garnish with parsley
Serve immediately with homemade pizza sauce.