Flank steak slow cooker meal with simple ingredients and a delicious light gravy sauce made right in the same dish!  Enjoy with a simple vegetable for a complete meal.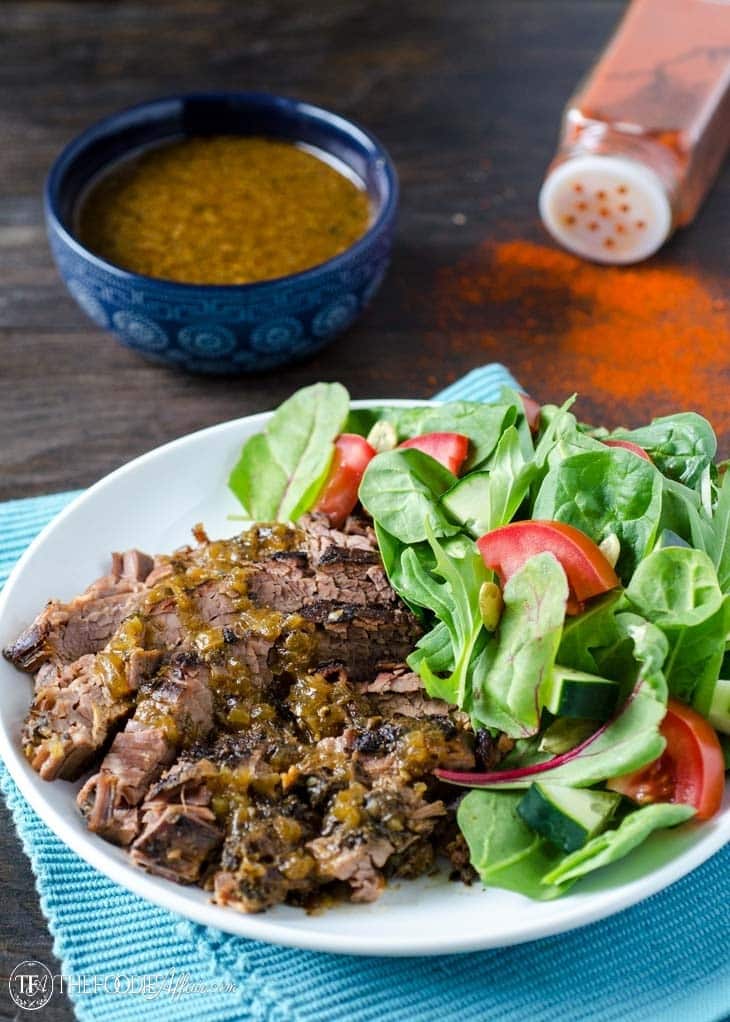 Flank Steak Slow Cooker
This recipe first appeared on the blog in April 2014.  I received a free 12 month subscription of eMeals to facilitate the formation of my honest opinion on the service. All opinions are my own. This post has since been updated with new photos and content! 
When eMeals contacted me about their meal subscription service I really wasn't sure if this is the type of service that would be beneficial to me.  Once I looked closer into what the company offers, I quickly learned eMeal service is like having a sous chef!
Who couldn't use the extra help with  organizing a menu, writing a shopping list, and even providing a list with the cost of each grocery item, and a total for the week?!
This service is so nice to have. How many times do you go to the grocery store to pick up items for your evening meal? I probably go to the store for this or that 3-4 times a week!
Seriously not joking, and of all the household duties I do, grocery shopping is not on my "yay" list.  Not even close.
This eating plan is quite a time saver, and economical too because I purchased exactly what I needed for my meals, and noted that my stops to the store were cut in half.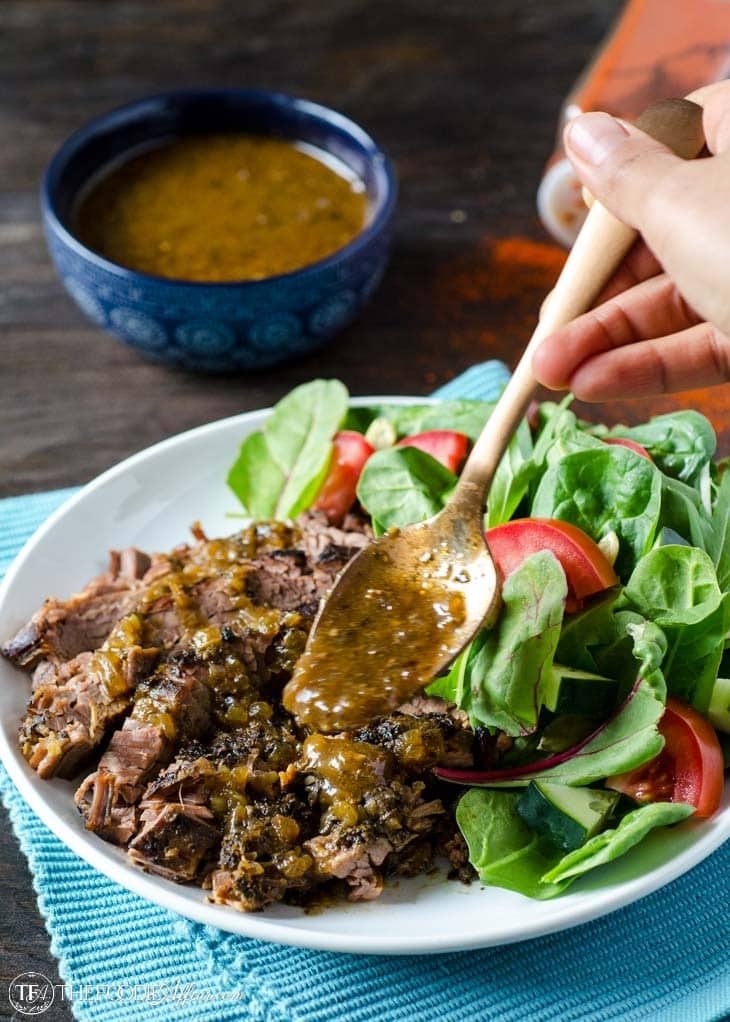 How does eMeals work?
It's simple!  You choose either a 3, 6 or 12 month subscription, the type of eating plan you prefer, the size of your family, and you can even pick your favorite grocery store you shop at, and eMeals will email you recipes to match your eating plan; an entree and a side dish.
eMeals has quite an impressive list of eating plans to choose from; Clean Eating, Paleo, Organic, Natural, Slow Cooker, Low Carb, and more!
After looking at all the options, I decided that the Slow cooker plan would be the best plan for my family. I wanted meals that I could put together and leave simmering, while I am at work.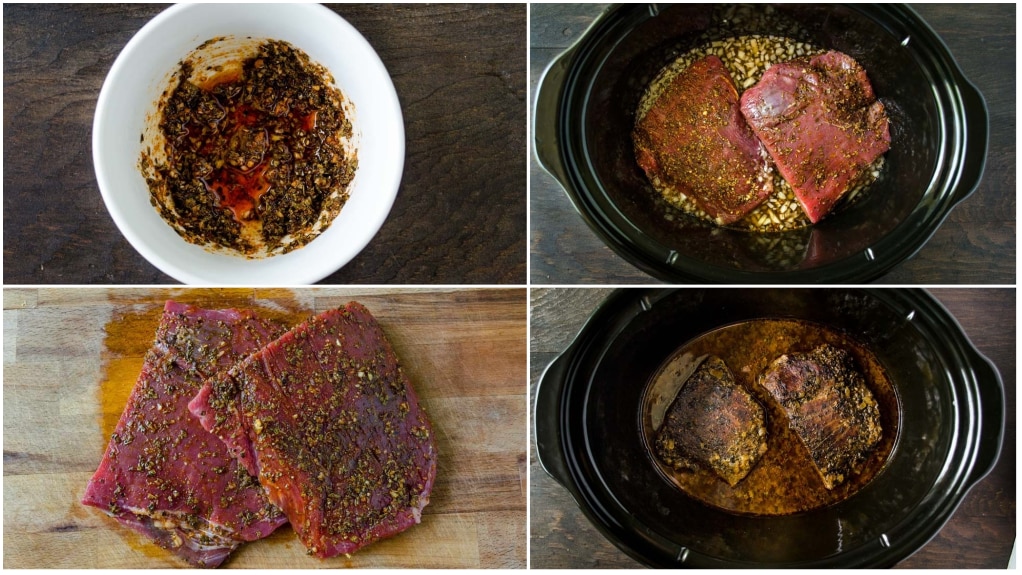 Flank steak crockpot meal
I had two options to choose from under the slow cooker category; classic and clean eating. I picked clean eating, which to me means that the meals will be mostly whole foods with limited preservatives.
The recipes were delivered straight to my inbox; Apple Cider Pork Roast, Ginger-Soy Pork Sandwiches, Andouille Sausage and Chicken Stew, Greek Flank Steak Slow Cooker, Baby Kale and Artichoke Salad with Sliced Steak, Garlicky Beets and Chickpeas, Bacon, Potato and Leek Soup, and all of them came with a quick side dish to compliment the entree.
I'm sharing with you the Greek Flank Steaks, which was one of the two items on the list that was used in another meal! We had Greek Flank Steaks with Cucumber Raita and Grilled Zucchini one evening, and the next day, we ate a green salad with leftover Flank Steak. Talk about a time saver, and it didn't feel or taste like we were having leftovers! It was another delicious meal, that took no time to put together.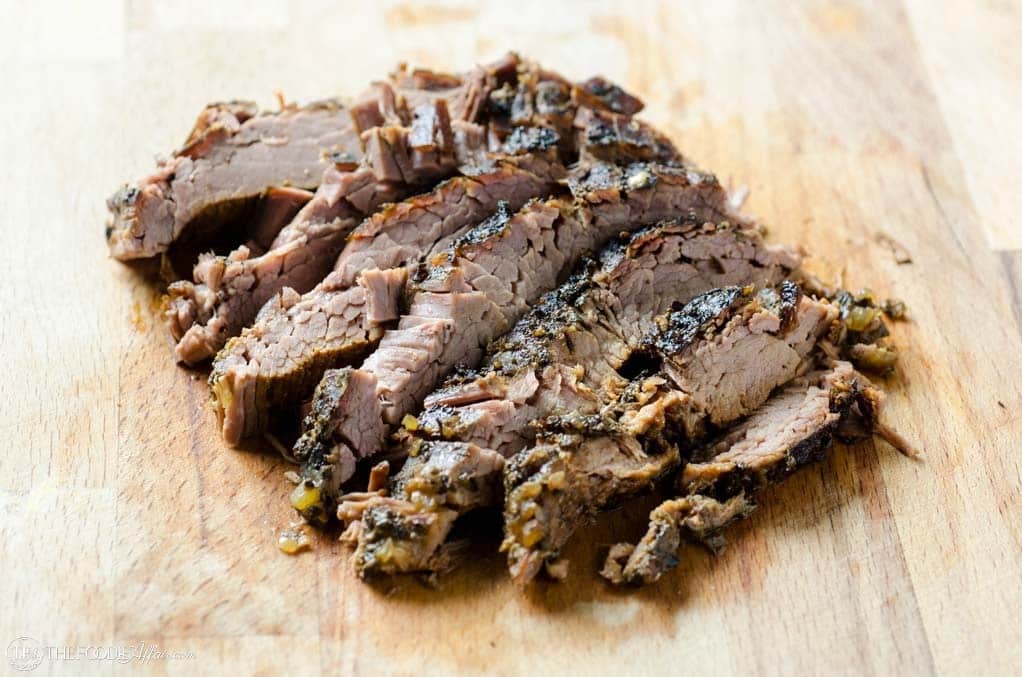 My son was home for spring break when I made this flank steak slow cooker meal, and both Alan and Sam thought the meat was excellent. I did too.
The meat was full of  flavor and super tender that we started to pick at pieces before serving dinner! I had to quickly put half of the meat aside, so we could use it for the the next evening!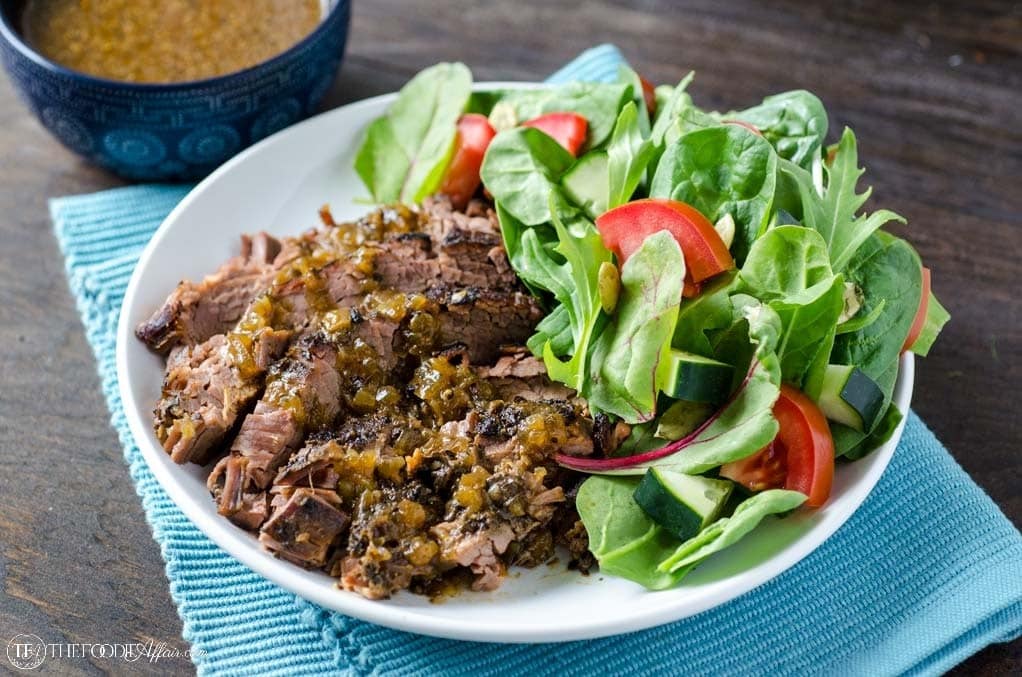 What would make this service even better?
The slow cooker recipes have been excellent, and they will definitely be on my table again, but I think two crock pot meals a week is plenty for my family. If I could have the option to choose a recipe from the regular menu list like the Natural & Organic plan in conjunction with my Slow Cooker plan, that would be stellar!
Maybe that is something eMeals can provide in the future or could offer as an add on?
Take a closer look at the eMeals website. The meals are budget friendly, clear instructions on the recipes, and great tasting food your whole family will enjoy!
Yield: 4
Greek Flank Steak Crock Pot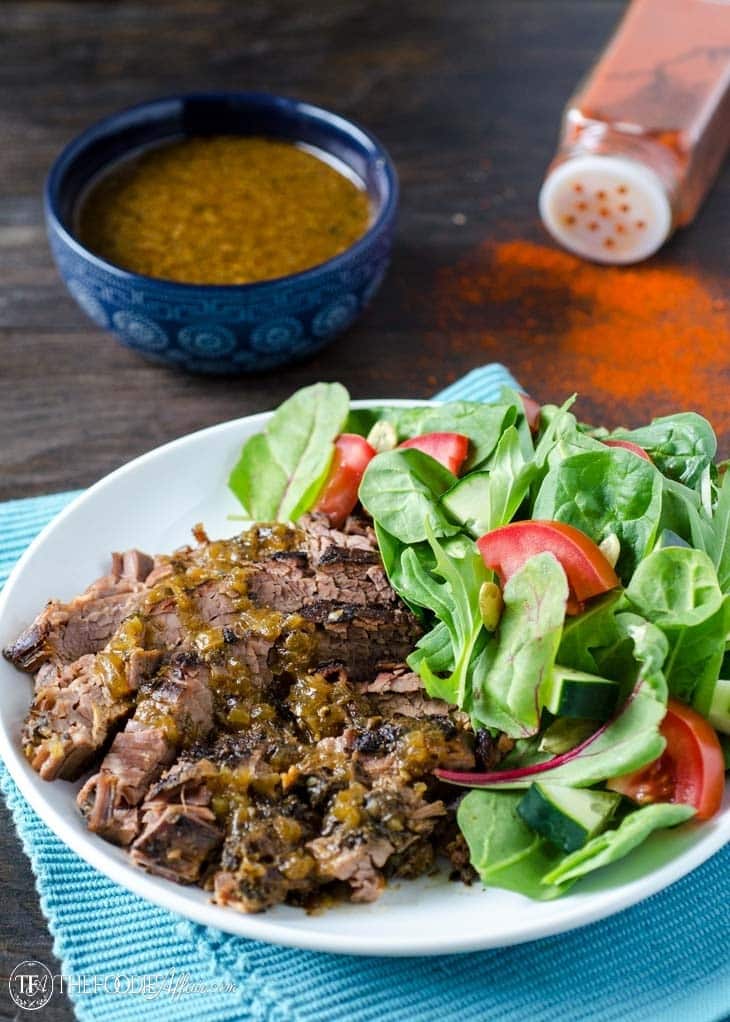 Ingredients
1 large onion, chopped
2 tablespoons canola oil
2 cloves garlic, minced
1 tablespoon dried oregano
3/4 teaspoon salt
3/4 teaspoon black pepper
1/2 teaspoon cayenne pepper
2 (1 1/4 lb) flank steaks, cut in half
1 cup low-sodium beef broth
Instructions
Place onion in a 5 - 7 quart slow cooker. Stir together oil, garlic, oregano, salt, pepper and cayenne pepper. Rub mixture over steaks and place on onions in the slow cooker. Add broth, cover and cook on low 8 hours. cut steak across the grain into thin slices (reserve half steak for another meal) Serve remaining steak with onions and gravy from slow cooker.
Notes
I thickened the broth adding 1 cup of broth to a small saucepan on medium heat whisk in 1 tablespoon arrowroot, cornstarch or flour stirring until broth is slightly thickened.